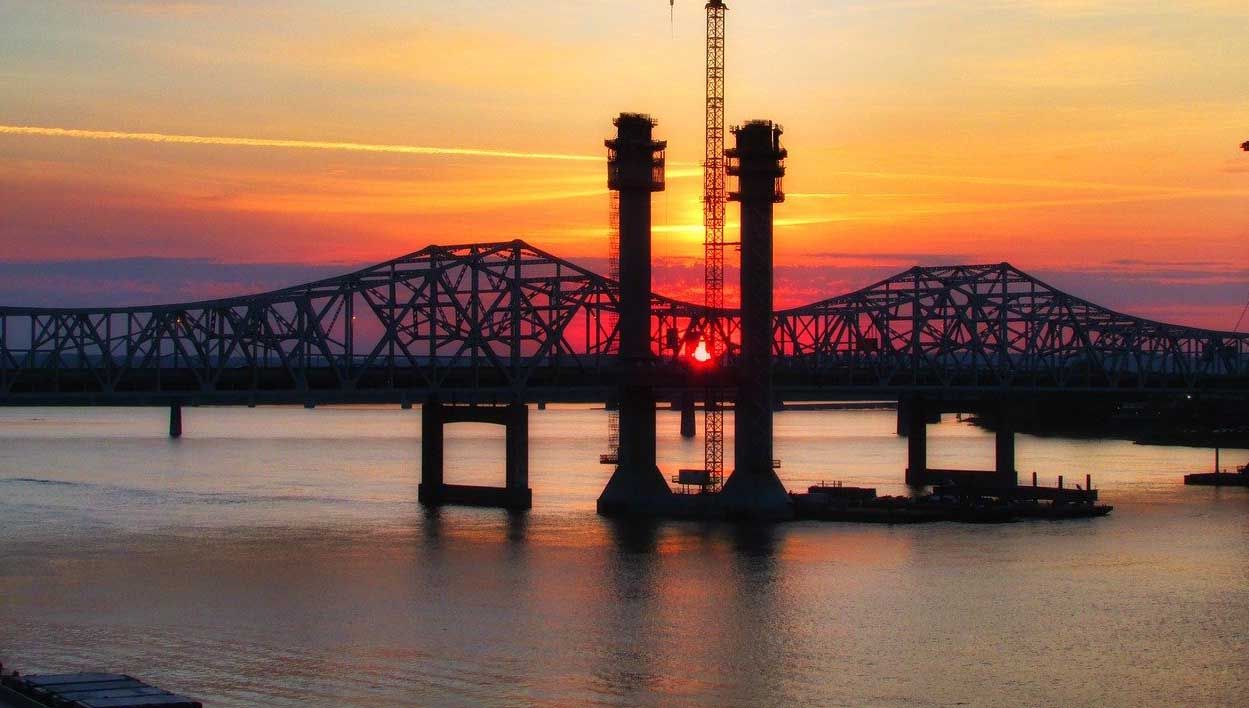 Subscribe
Should You Buy a Fiberglass Pool in Louisville, KY?
Are you browsing inground pool options for your home in Louisville?
How about a fiberglass swimming pool?
The three main inground pool types are concrete, vinyl liner, and fiberglass, with fiberglass being the lesser well-known of the three.
As fiberglass pool manufacturers who also began as fiberglass installers, it's our goal to educate people on all things inground pools before they make a purchase so that they can select the best pool type for their needs.
There's really nothing we dislike more than seeing a new pool owner with buyer's remorse.
So, in this article, we're listing the pros and cons of owning a fiberglass pool in Louisville to help our Louisvillian readers like you narrow down the best inground pool type for your family. We also included a few resources at the end to help you continue on your fiberglass pool research.
Let's jump in.
Louisville Fiberglass Pools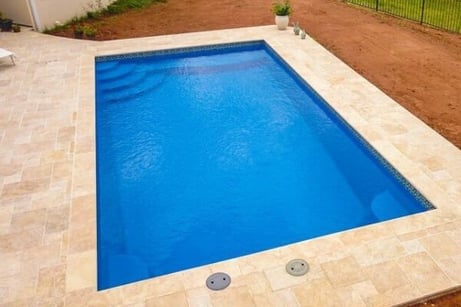 Before we get into the pros and cons of fiberglass pools, we want to provide a brief overview of what a fiberglass pool is (in case you're new to them).

In a nutshell, fiberglass pools are pre-made swimming pools manufactured in a factory and installed in the ground (or above ground) in one piece. They're usually constructed using resins and, of course, various types of fiberglass. The gelcoat surface of a fiberglass pool is applied during the factory production for a long-lasting, higher-quality finish.
Pros of Fiberglass Pools in Louisville
#1 Easy to Maintain
We all know that if you buy a big house, you're going to have to clean it. If you buy a car, you'll need to change the oil and check the engine from time to time. And if you buy a pool, you'll need to invest a significant amount of time maintaining it, cleaning it, and caring for it, no matter which pool type you buy.

But there are varying intensity levels when it comes to inground pool maintenance requirements, and fiberglass pools are the easiest of all the inground pools to maintain.

Concrete pools are the hardest and most expensive pools to maintain while liner pools fall somewhere in the middle.
Read more: What Maintenance Does a Fiberglass Pool Need?
#2 Algae Resistant
Algae is Louisville can be annoying in your swimming pool, and in rare cases, Louisville algae can be toxic (though typically the toxic kind has been found in the river). "Algae resistant" might sound sophisticated, but the science is simple: the smooth surface of a fiberglass pool leaves no room for algae to embed and is therefore resistant to harboring algae.

Concrete pools are the exact opposite. They're rough, porous, and craggly, leaving plenty of room for algae to nest. And we've all seen those pools that look more like a swamp than a swimming pool. Not pretty.

Bonus: The smooth surface of a fiberglass pool is also extremely comfortable on feet, toes, and knees, but it's not slippery.
#3 Quick to Install
Long home improvement projects can be slightly disrupting, both for you and your neighbors. Concrete pools, in particular, can drag on for months, (and that's during the warm months!). Liner pools are a little faster at an average installation timeframe of 4-8 weeks, but fiberglass pools take the cake with an average installation timeline of 2-4 weeks. Just check out the video below to see how we installed a pool in 12 days.
If you want a faster project (and if you want to swim ASAP), you really can't go wrong with a fiberglass pool.
#4 Durable Surface and Structure
Hate spending money on something that falls apart right away? If only it were true that spending more would give you a longer-lasting product. But, alas, that is not the case with inground pools.

First, poorly constructed pools of any type don't usually last as long, and that's why we always emphasize thoroughly vetting your pool builder and manufacturer before signing a contract.

The pool type will also impact how long the surface and structure of the pool can last.
Vinyl liner: Vinyl liner pools are relatively cheap, but they are only made to last about 35 years at most. The surface of the pool (the pool liner) has an even shorter lifespan and usually needs to be replaced every 5 to 9 years.
Concrete: Nothing is tougher than concrete, right? Sort of. Concrete pools can crack with movement due to settling and freeze cycles, but generally, they can last many decades, structurally speaking. The plaster, tile, or aggregate surface of your concrete swimming pool, on the other hand, might be lucky to see 10 or 15 years before it needs to be redone.
Fiberglass: A well-made fiberglass pool (emphasis on the well-made because not all manufacturers are equal) can last many decades both in surface and structure. This is thanks to the controlled environment in which the pool is manufactured. There's a chance that your pool may need to be resurfaced after 20 or 30 years (or fewer if you neglect your pool), but you should have many worry-free years as far as major repairs and upkeep go.
Read more: Top 10 Fiberglass Pool Manufacturers

#5 Nice Looking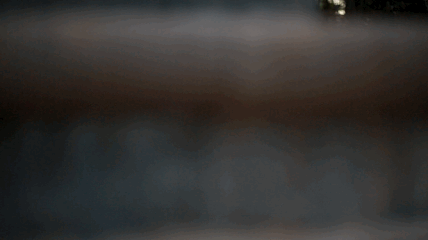 The smooth gelcoat surface and the shimmering, vibrant colors make fiberglass pools aesthetically pleasing. They're also built level from a mold, and all of the features and steps should be perfectly angled and symmetrical, giving you a better looking pool overall.
Cons of Fiberglass Pools in Louisville
#1 Limited Size
If you want to throw a massive pool party with a guest list of 100 people and have everyone in the pool at the same time, you're going to need a bigger pool and a different pool type. Fiberglass pools are usually no larger than 16 by 40 feet because we need to haul them on the highway from our factory to your home.
If you need more space, you can always request a model without a tanning ledge or spa built-in and add a separate tanning ledge and spa on the side, but there's no current option to get a fiberglass pool that's much bigger than 16x40.
#2 Not Customizable
Sure, you can change the color, add a slide, or throw a tanning ledge on the side. What we mean by "not customizable" is you can't design your own pool shape from scratch.
If you want a swimming pool shaped like a cardinal or a lazy river, you probably won't get that in a fiberglass pool (although we have seen fiberglass lazy rivers, it's not common among manufacturers).
Fiberglass pools are made from existing molds, and to get a custom fiberglass pool shape of your own design, we would need to build a brand new mold. Your contractor or manufacturer most likely will not build a new pool mold for a one-off project. The expense would be too high for you and them.
Note: Many fiberglass pool manufacturers deliver to and work with builders in Louisville, so you may still have hundreds of shape options.
Read more: What Are the Best Fiberglass Pool Shapes?
#3 Limited Surface Options
Fiberglass pools always come with a gelcoat surface layer. The gelcoat surface is durable and smooth, and it's one of the major benefits of choosing fiberglass over your other options (you won't get a gelcoat with any other pool type).

But what if you want something else, like tile or pebble? Some fiberglass pool manufacturers and builders will add pool bottom mosaics, and most, if not all, can add waterline tile to your fiberglass pool. What we don't do is cover our pools entirely in pebble, plaster, or tile. For that, you're going to need a shotcrete or gunite inground pool.
#4 Not Always the Cheapest
Fiberglass pools aren't known for being the most inexpensive inground pools. They typically fall somewhere between concrete pools (the most expensive) and vinyl liner pools (the least expensive).

Depending on the pool size, fiberglass pools can be less expensive than vinyl liner pools, but usually, vinyl liner pools are the cheapest inground pool type.

If you're looking to save as much as possible on the pool's construction, a vinyl liner pool can help you save significantly on upfront costs. Just bear in mind that you'll need to replace the pool liner about every 5 to 9 years, which can cost $4,500 on average each time.
Louisville Fiberglass Pools FAQ
To help you get as much information as possible before you go on to your next search, we're going to address a few common questions that we get about installing fiberglass pools in Louisville.
How do fiberglass pools fare in Louisville weather?
Fiberglass pools do well in both extremely hot and cold climates. The materials of a fiberglass pool are flexible and durable enough to withstand temperature changes without damaging the pool's surface or structure. Concrete pools, on the other hand, are more prone to cracking in freezing weather.
Will tornadoes or inland hurricanes affect my fiberglass pool?
Like any inground pool, fiberglass pools can withstand natural disasters, even earthquakes. The only thing that we recommend here if you live in a windy or tornado-prone area is to build your pool inground instead of above ground or semi-inground.
How much are fiberglass pools in Louisville?
Fiberglass pools typically cost between $40,000 and $85,000 and up in the Louisville area. The more upgrades you add to your project, like water features or spas, the more you can expect your project to cost.
Read more: How Much Does an Inground Pool Cost in Louisville?

Is a fiberglass pool right for you?
We hope that this guide has helped you figure out whether a fiberglass pool would make a good fit for your home in Louisville. If you have any questions about fiberglass swimming pools, please leave them for us in the comments below, and we'll get back to you as soon as possible. You can also fill out our contact request form so that we can get in touch with you to answer your questions and provide custom pricing.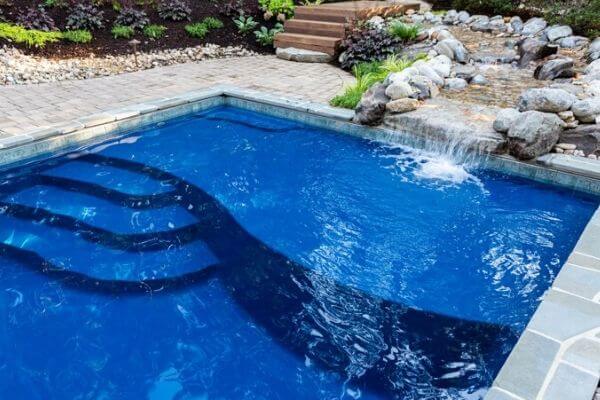 For an instant fiberglass pool cost estimate, feel free to try out our fiberglass pool pricing calculator below.
---

Want to see about how much that cost will be with all your favorite pool accessories?
Use our Design and Price Tool to walk through your options and approximate price!
---
Up Next:
Fiberglass Swimming Pools 101: Manufacturing, Cost, and More

How Much Is My Fiberglass Pool Really Going to Cost?
5 Ways to Make Your Pool Project More Affordable
At River Pools, we manufacture world-class fiberglass pools for customers across North America. If you're thinking about getting a River Pools fiberglass pool for your Louisville home, you can browse our pool models, learn more about our manufacturing process, or browse our fiberglass pool gallery for inspiration. Happy swimming!