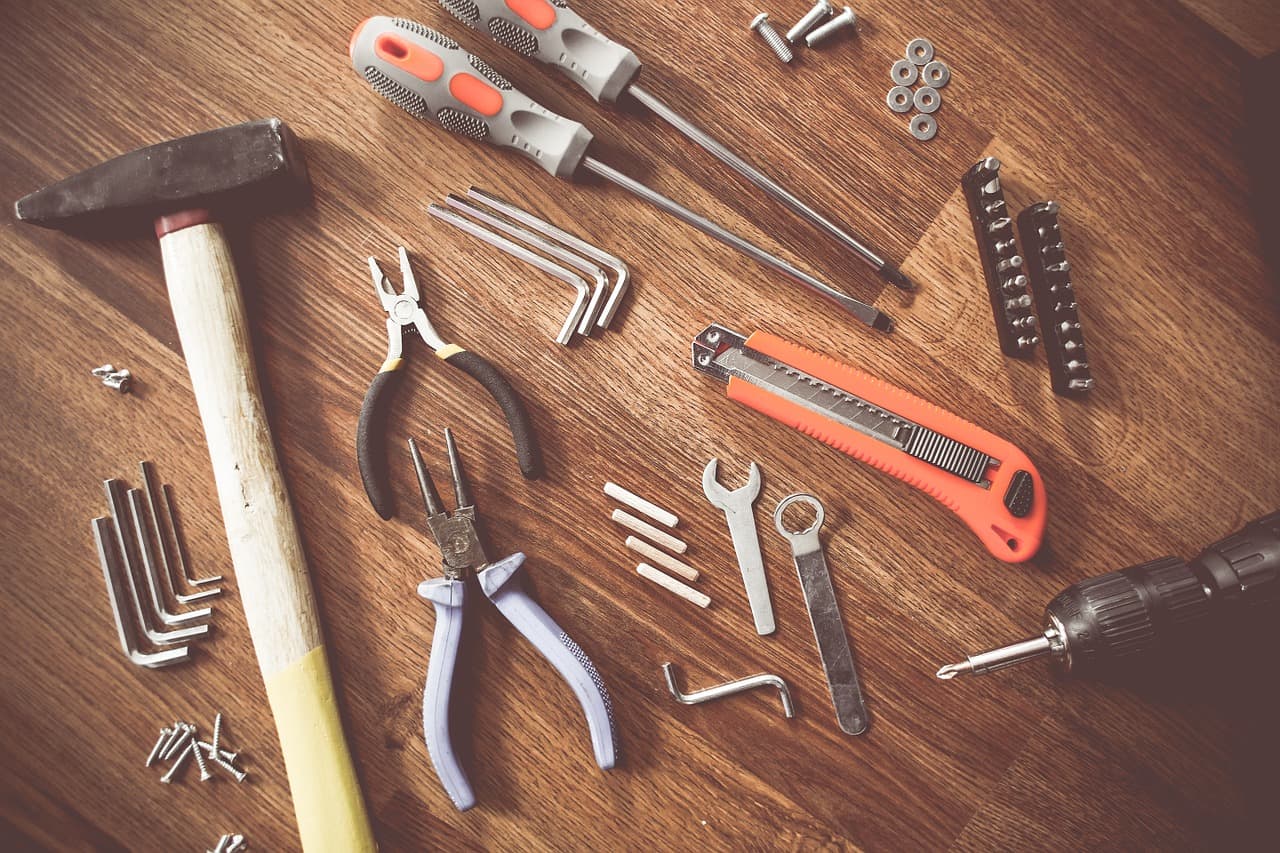 Subscribe
Fiberglass, Concrete, Vinyl Liner - Average Cost to Build an Inground Pool
Fiberglass Pool Information | Installation & Construction | Cost and Pricing | Concrete Pool Information | Vinyl Liner Pool Information
You're thinking about buying a pool, so what's the first concern you might have about this decision? Maybe "How much is it going to cost me?"
An inground pool is a huge change to your living space with a lot of effort and time put into it. If you've ever known anyone with a pool or have done any shopping around yourself, you probably know they can cost a pretty penny. So it makes sense that you stumbled onto this blog while doing your research. And we know there's tons to research when it comes to this topic - it can be overwhelming for a lot of folks who are new to pool life.
Here at River Pools, our team is dedicated to using our industry knowledge to educate the wide, wide world of potential pool owners so you can make an informed decision (and not be left with swimming pool buyers remorse). If you've encountered us before, you may know that fiberglass is our jam. However, we want every inground pool buyer out there to have a comprehensive understanding of all their possible options, even if fiberglass isn't what they choose at the end of the day. Fiberglass is not for everyone - and that's okay! Today, we'll be covering some basics about the average cost to build a pool (including what types of pools you can choose from, how each type's costs may vary, and other inground pool factors to consider).
Before we get into the thick of discussing inground pool options, we'll start with the pros and cons of getting a swimming pool of your own.
Pros and Cons of Having a Pool
We've found a lot of folks in the past have weighed the pros and cons of owning their own pool before making a decision on what type, so here's a quick list in case you're still asking yourself if it's worth it to build a pool:
Pros: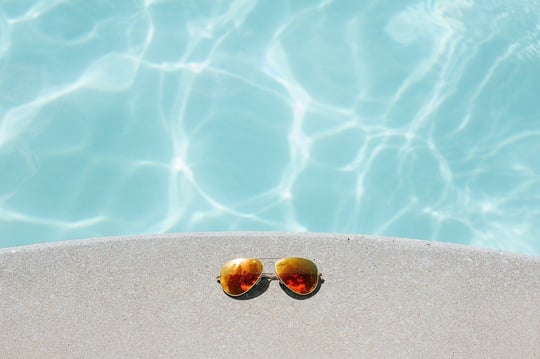 Full control over shape, color, design, etc.

Beautiful yard centerpiece to tie your landscaping together

Private swimming/gathering place for you and your family
Cons:
Maintenance (whether completed by you or someone else) and other pool-related costs will fall onto you as the pool owner

Will obviously cost much more than going to a public pool or elsewhere
What Are the 3 Pool Types and Their Differences?
You may be thinking right now "I know there are different types of inground pools - does the type really matter?" And we'd say yes, it very much does! Each of the 3 inground pool types - gunite/concrete, fiberglass and vinyl liner - are crafted differently and have various associated costs specific to them. This will impact how much you end up paying both during and after your pool's completion.
Average Costs Per Pool Type
As we mentioned before, each pool type has its own install and maintenance process, and therefore will have different associated costs. We'll keep it simple because who doesn't like simple? And this can help you estimate the cost of your ideal pool:
Gunite/Concrete:
Concrete (or gunite) pools can cost anywhere from $50,000 to $160,000 upfront for a turn-key package. If you live in the southern US, these pools are extremely common due to materials being readily available and a skilled workforce, and are often a more affordable option. Customization options are also essentially endless, both in shape and size.
Vinyl Liner:
Inground vinyl liner pools can range anywhere from $50,000 to $90,000 upfront on average for a turn-key package, depending on where you live. This type of pool is constructed in your backyard from beginning to end, meaning you'll save on shipment costs. Like concrete, you have some free range with design and size choices. However, despite having the lowest upfront cost to build, liners on this pool type need to be replaced about every 5 to 7 years, which will increase what you spend during the pool's lifetime.
Fiberglass:
Fiberglass inground pool prices range from $70,000–$135,000 upfront on average for a turn-key package. This will vary by location and in accordance with shipping costs, but what makes fiberglass different is these pools are crafted in a factory and sent to your home via delivery trucks. The pool will arrive as one giant piece that will be lowered into the pre-dug hole. Because a fiberglass inground pool is prebuilt, you are limited to the designs and sizes determined by the pool manufacturer. But, this also means installation of the pool itself typically takes less time compared to the other pool types.
Remember that these pool cost examples are not including non-upfront costs, like weekly maintenance or equipment.
Other Factors to Consider Regardless of Pool Type
Beyond just the shell of the pool and its installation, there are often other things to think about when creating your pool budget. One of those things is maintenance. We've broken down average maintenance costs for each pool type before, and since this blog is all about the installation/build of the pool, we'll link that for you to view here.
Some other factors you may not think about that can incur costs besides maintenance include:
Fencing: Some counties or areas will require fencing for private pool owners. Your dealer can let you know if this is something you'll need and how to obtain it.
Pool Covers: There are different types of pool covers you can choose from, from non-auto safety covers to winter covers and even automatic ones. Your installer can advise on which one would be best for you and your backyard situation.
Permits/Local Regulations: Many areas will require you to obtain a permit in order to install a pool in your yard. You can generally find your county/city's requirements and permit process online, or can ask your dealer for more details.
Other Accessories: There are all sorts of bells and whistles you can add to an already beautiful pool (like water features, LED lights, slides, and more). How do you learn more? You guessed it: your dealer can give you the details.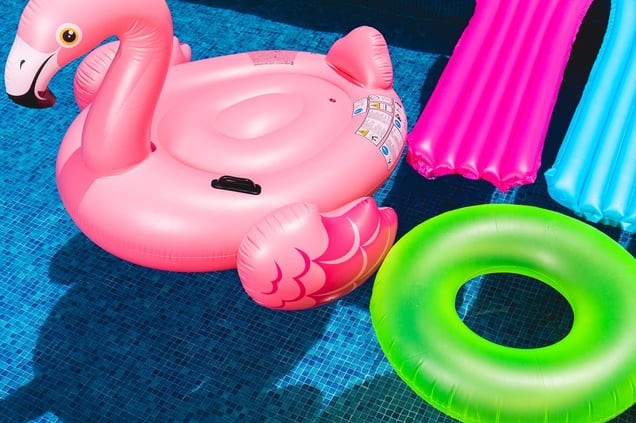 This just covers a few of the things you may have to consider - your local installer will be able to give you the 411 based on where you live so you can be sure your pool is up to snuff.
Conclusion
We know this was pretty brief, but being able to get somewhat of an answer to the question "how much does it cost to build an inground pool" can be helpful in deciding whether or not an inground pool is the move for you.
Our passion is in manufacturing and installing inground fiberglass pools, and if you're also feeling passionate about fiberglass, we'd recommend checking out our inground fiberglass pool cost calculator and our video learning hub that focuses on operating and maintaining a fiberglass pool.