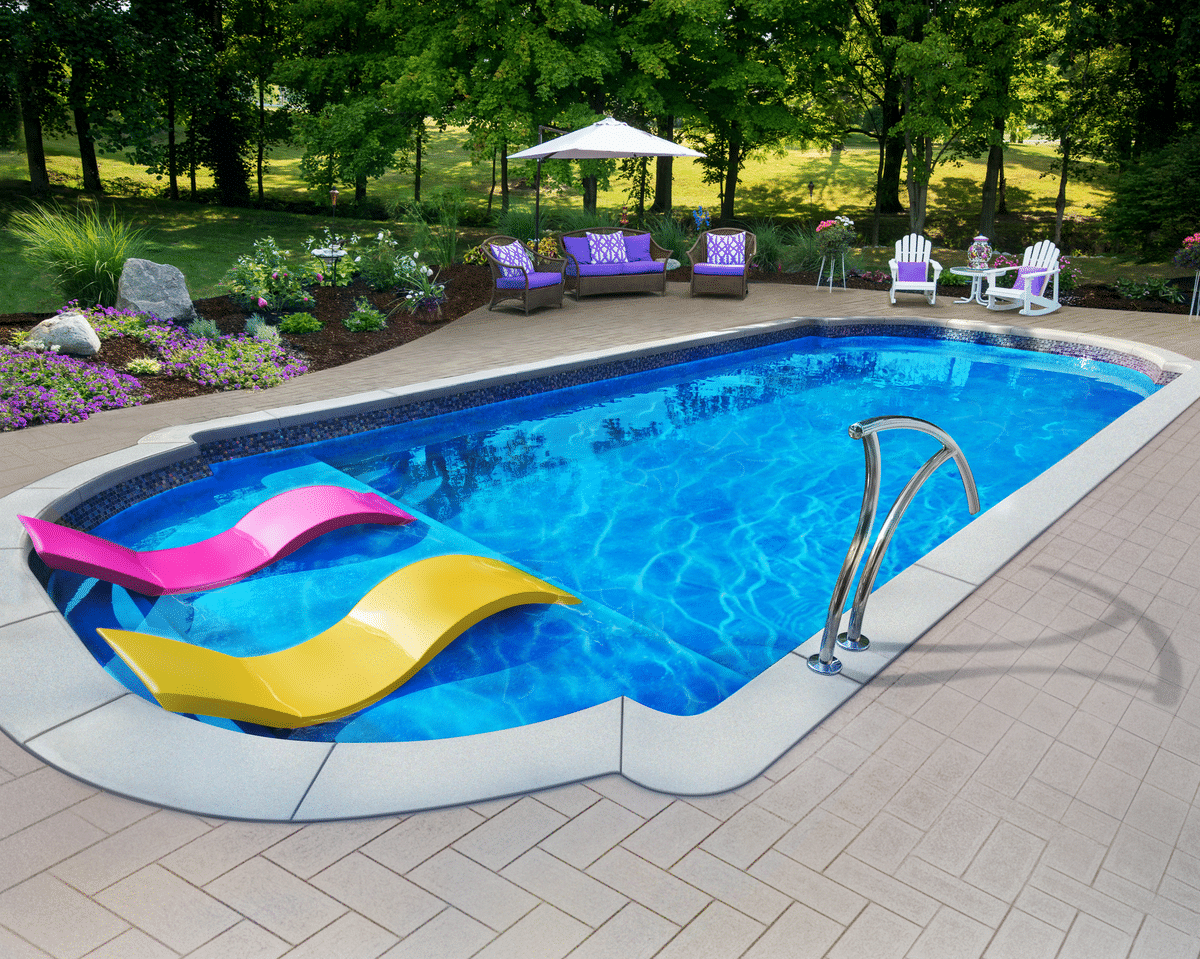 Subscribe
How Much Is My Fiberglass Pool Really Going to Cost?
Fiberglass Pool Information | Options and Accessories | Cost and Pricing
How much do fiberglass pools cost?
This, of course, is always one of the first questions a pool shopper has when starting the research process for a fiberglass pool. Here at River Pools, I'd imagine we receive this question hundreds and hundreds of times a year, likely within the first couple of minutes of any conversation.
But we get it. Price matters (along with many other factors). It can certainly dictate what pool and what options you're able to achieve in the long run. You need to be able to develop an initial budget and plan for the ownership costs, no matter the pool type.
As you might imagine, though, the problem with answering this question is the fact that a swimming pool has so many options it can be tough to truly know the price to swim in a fully installed fiberglass pool.
Still, I'll do my best here to give you some realistic price ranges as to what most people will spend. (And remember, these fiberglass pool prices are average. They can can vary drastically depending on the product, the region, the company, etc.)
How much does a fiberglass pool cost?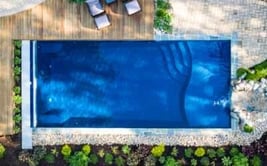 Most fiberglass pools cost $45,000–$85,000, including patio and basic accessories. As with any other pool type, this can increase dramatically when you add water features, natural stone hardscaping, multiple accessories, and so on.
Just the Shell
Occasionally a customer just wants to buy the fiberglass pool shell.
A fiberglass pool installation involves many more costs. However, some people out there want to do everything and buy every single component individually.
(Keep in mind these price ranges do not include shipping, filter system, etc.)
Small pool shell (26 ft. long or less): $10,000–$19,000
Medium shell (27–34 ft. long): $13,000–$20,000
Large shell (35 ft. long or more): $15,000–$27,000
Basic Install
A basic installation typically includes:
Shell

Shipping

Pump/filter system

Excavation

Backfill

Filling the pool with water
Most basic pool packages don't include other options or patio work.
Typical price range: $30,000–$45,000
(This, like everything else mentioned in this article, is contingent on a variety of factors.)
Basic Install plus Concrete
This includes everything mentioned in the basic installation plus the concrete patio.
Most concrete patios are 400–800 square feet around a swimming pool.
Typical price range: $40,000–$60,000
Turn Key
This includes everything found in a basic installation with concrete, but it also includes fencing and electrical costs.
Typical price range: $45,000–$85,000
---

Want to see about how much that cost will be with all your favorite pool accessories?
Use our Design and Price Tool to walk through your options and approximate price!
---
Prices for Other Options
Automatic pool covers usually cost $10,000–$13,000.
Salt chorine generators usually cost $1,700–$2,200.
Pool security covers cost $2,500–$3,800 in most cases.
Most heat pumps cost $5,000–$6,500, plus additional cost for electrical hookup.
Most pool dealers charge $2,300–$3,500 to tile a fiberglass swimming pool on the waterline/perimeter.
Retaining walls can get very expensive. Depending on the size, they can obviously vary a huge degree. Most walls cost $5,000–$15,000.
The price of pool water features can vary drastically, especially when it comes to custom waterfalls.
Most pool lights cost $700–$2000.
All of these numbers and prices are very general. Still, I hope this article helps you to have a better feel for the cost of a fiberglass pool, the overall fiberglass pool pricing range, and what to expect when you start going through the pool buying process.
We're happy to help you get an actual price for your dream pool. You can get a quote today, as we have dealers all over America.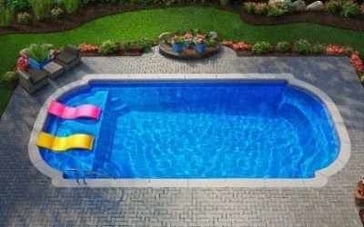 Up Next:
A Guide to Inground Swimming Pool Size, Costs, and Prices: Everything You Should Know
Seasonal Savings and Swimming Pools
5 Fiberglass Pool Problems and Solutions
---
Editor's note: This blog article was originally published in June 2009 and has been updated and revamped for accuracy and appearance.