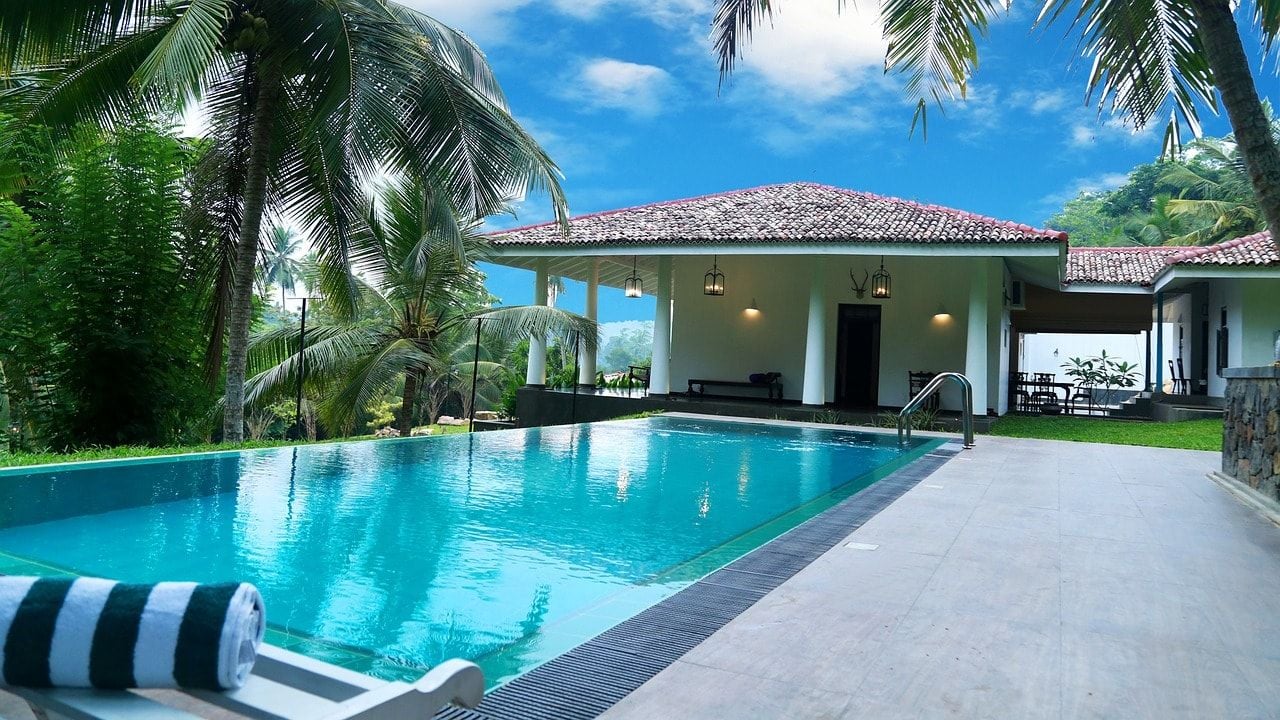 Subscribe
A Guide to Inground Swimming Pool Size, Costs, and Prices: Everything You Should Know
Fiberglass vs Concrete vs Vinyl Liner | Cost and Pricing
Thinking about getting a new inground swimming pool for your backyard? Summers will never be the same again!
You're probably wondering what it's going to cost. If you're reading this, you might have already done some digging, but you just haven't found it easy to get some straight, direct answers to your questions about the all-in price tag for such a major home improvement project.
At River Pools®, a brand of inground fiberglass pools manufactured in Fortville, IN, we've fielded price-related questions from thousands of swimming pool buyers and work to provide the best information we can gather from independent installers nationwide. We believe an informed buyer is the best buyer, so we've made every effort to be upfront and transparent about all costs you might encounter as a pool buyer, and as a pool owner for years to come.
We've already published a few pricing guides, which you can check out with the links below:

How Much Do Above Ground and Inground Swimming Pools Cost?
How Much Is My Fiberglass Pool Really Going to Cost?
The Top 6 Hidden Costs of a Swimming Pool Project
But what we've realized is that these articles are a great start... but most folks want more. You want specificity, based on the exact size of swimming pool you want, and including any custom options, add-ons, and accessories.
Here, we'll drill down into pool pricing by cost range, and by pool sizes. You can jump to your preferred choice with one of the links below. We've also got a few great options and accessories guides, which you'll find linked at the end of the price-range section of this article.
The thing to keep in mind while you read through this guide is the difference between base packages and upgraded or turn-key packages. We've found it's helpful to picture your future pool project like purchasing another luxury project, like a home. You could stick with the base package in order to keep your wallet happy, but most people end up realizing the base package doesn't cover everything they've dreamed of. If you want that high-end kitchen and spa-like bathroom, you'll likely have to budget extra cash. Pools are much the same - oftentimes, if you want a spacious pool with extras like water features and ledges (in some pool types), that's certainly going to run you more than that starter base price.
Pricing can be confusing as you look around online (trust us, we know how you feel; we've done the research, too), and this is because so many factors go into determining the final price tag of an inground pool project. We'll do our best today to help you put it all into perspective.
12' x 24' inground pool cost
15' x 30' inground pool cost
16' x 32' inground pool cost
20' x 40' inground pool cost
Inground pools by price
Some people pay for their pools out of available savings, but many pool buyers choose to use one of several easily available financing routes. No shame in either game!
Regardless of how you plan to pay for it, your budget will likely be the largest factor determining what type and size of pool you can install in your backyard.
Let's take a look at what type and size of swimming pool you might expect to get within certain budget ranges so you'll have a clearer understanding of your available options.
We generally do not recommend going the DIY route for an inground pool project - regardless of the pool type. Proper installation can be tricky and is often best left to installers who do this on the regular.
Another important note for 'ya: prices of inground pools will increase with the size of the pool as well as the complexity and design of the outdoor living space. This means you should keep in mind that these numbers are more general, and those special must-haves you're dreaming of for your project may not be a factor in these figures.

Okay, onto the good stuff:
Inground Pools under $50,000
If you've got a budget under $50,000 for your inground pool project, you might be able to find a vinyl liner pool kit, or potentially pull off a DIY, but that's it. You should not expect this price to include the cost to have it assembled and installed for you. We believe you'll find you won't have any room for challenges or errors within this price range. Once you pass that $50,000 amount, you begin to get closer to the realm of price ranges for assisted inground pool installs.
We've said it before, and it bears repeating: River Pools does not recommend DIY inground pool installation projects. Over the years, we've heard many stories of homeowners navigating costly mistakes. The final result was almost always a blown budget or a final product rife with issues that will become compounding problems downline.
Inground Pools for Under $75,000
If you increase your budget to at least $75,000, you begin to have more options.
You likely can find a builder who will sell and install a vinyl liner pool at this price point, and we believe you'll find this includes some amount of pool decking and perhaps a modest option or two, like in-pool LED lights.
With this budget in mind - fiberglass pools and concrete pools become viable options. Prices will vary depending on many factors (including geographic location, scope of the project, etc.). Based on what we're seeing and hearing from installers around the country, we think you'll find options for pools on the smaller side. For example, you may be able to complete a project featuring a pool that is somewhere between 10x20 and 15x30.
Want to know the difference between fiberglass, vinyl liner, and concrete pools? Check out our complete guide to these three popular pool types.
You can also try our new interactive Pool Type Selector tool to figure out what type of pool may be the best fit for your needs and your backyard. Check it out below:
Inground pools for $100,000 and more
The sky's the limit if your budget is, too. Dedicating at least $100,000 to your swimming pool project will open up many options and opportunities, but you can (and very likely will) spend more if you're committed to getting the pool of your dreams.
Many homeowners seem to be investing $100,000 or more on customized pool projects these days, which typically include installation plus premium upgrades such as water features, custom tiling, landscaping, spa add-ons, fencing, and so on. Past $75,000, most swimming pool shoppers seem to be choosing either concrete or fiberglass swimming pools. However this does not mean that a vinyl pool is out as an option.
There are pros and cons to both types, and you can get plenty of details about them here.
Want to know what to expect when getting add-ons and options? Check out these resources: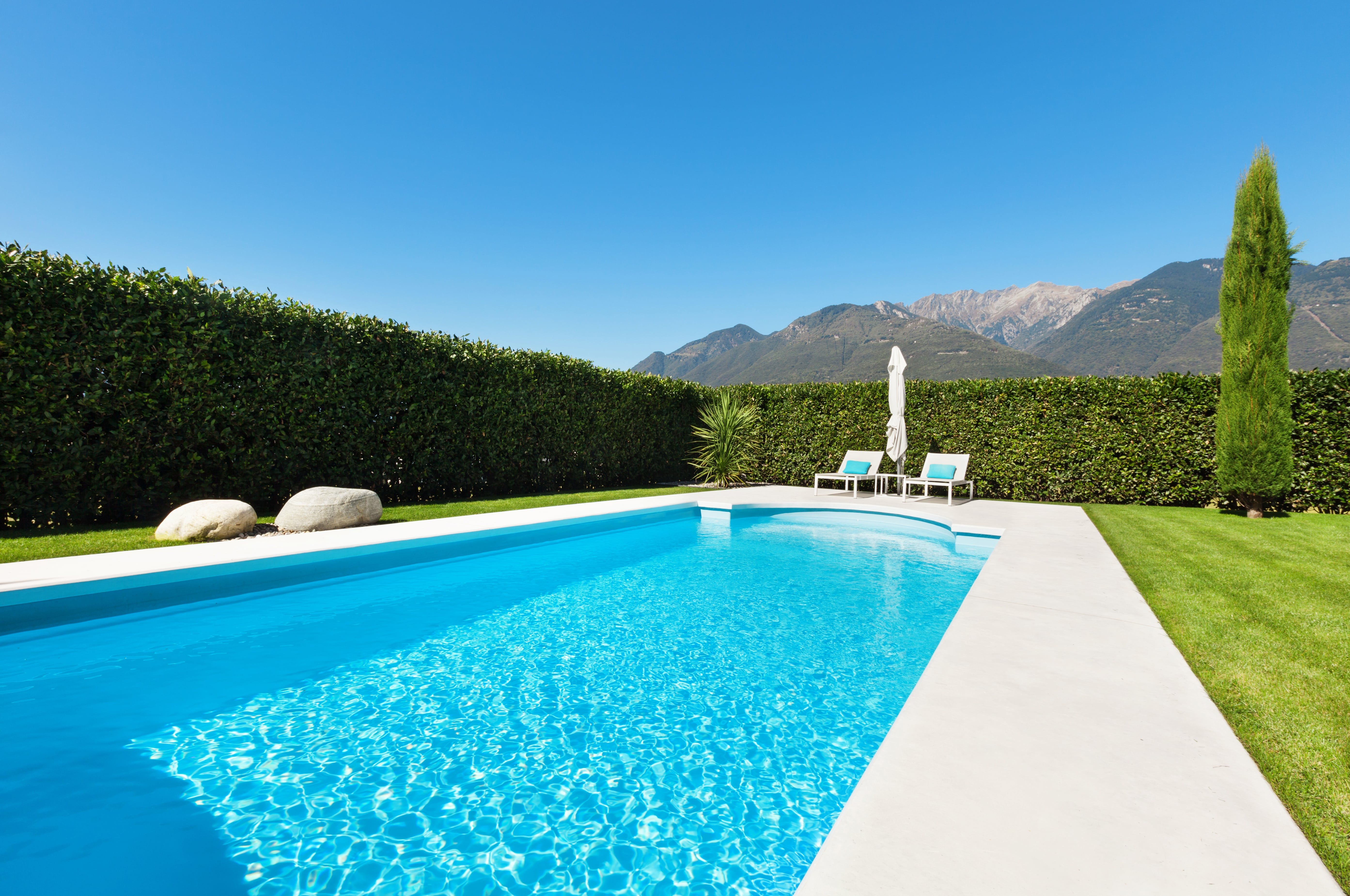 In the end, these are all just ballpark figures - to get THE number that will apply to your specific pool/backyard vision, you'll need to speak with an independent installer in your area.
Inground pool costs by size (quick guides)
Pool shoppers will always see a rather wide range of prices, but we think it would be helplful to understand why the range is so broad, and to have enough information and context to get a sense for where in that range your project might fall.
On one end, you've got DIYers who'd rather save money by using their existing skill sets to take on most (or all) of the project themselves. Though, you know our feelings on this by now. Again, we don't recommend it.
On the other end, some folks simply must have the newest and best stuff for their pool, no matter the cost -- including all the best add-ons like those we mentioned earlier. If this is you - more power to ya!
Of course, most pool buyers end up closer to the middle of the price range for a standard pool package with the essentials and (maybe) a few key extras.
Standard vinyl liner pool packages typically include the necessary building permits, the dig, construction of pool walls and a floor, installing and connecting the pool pump and filter system, installation of the vinyl liner, and adding in other optional (but useful) pool parts, like ladders and handrails. In some cases, a minimal amount of concrete decking may also be included.
Standard fiberglass pool packages typically include purchasing, delivering, and installing a fiberglass pool shell, installing and connecting pump and filter systems, any necessary gravel for backfill (read more about backfill material here); however much water is needed to fill the pool, the costs and labor involved in securing building permits, and in some cases, the addition of some concrete patio around the pool.
Want to know how an installer may price your pool project? Get in touch with us today, and we'll gladly connect you with an independent installer who can walk through all the critical (and optional) elements of a successful pool installation with you:
Concrete pool packages often include the cost of design services (most concrete pools have customized shapes, sizes, and features based on what the homeowner wants), excavation of backyard dirt so the pool can be installed, the actual construction (typically done using the gunite process to spray concrete at high pressure onto the walls and floor of the pool interior), installation and connection of pumps, filters, skimmers, and other maintenance equipment, a basic pool interior, and (sometimes) the addition of waterline tile and patio coping. The options available always depend on your builder and your budget, like any other pool package.
Remember, everything here is only a rough estimate. You can only get a precise and accurate quote by communicating directly with an independent installer in your area, who'll know how much work and materials will be needed to install the pool you want.
However, the rates in the next section should provide a somewhat reasonable starting point for the price ranges for fiberglass, vinyl liner, and concrete pools of dimensions, with standard installation packages. There are almost always exceptions...
How much does a 12' by 24' inground pool cost?
A small vinyl liner pool, about 12 feet wide and 24 feet long, seems as though it might cost between $45,000 (just the basics) and $70,000 (with additional features like heaters and fencing).
Based on our experience, small fiberglass pools of this size typically start around $55,000 and can increase depending on the features you want and the needs of your backyard.
For example, retaining walls will always increase the price of your project, no matter what type of pool they're installed with. Concrete pools in these dimensions seem to often cost at least $65,000, but you'll very possibly wind up with a higher final price tag.
How much does a 15' by 30' inground pool cost?
A 15 foot wide by 30 foot long vinyl liner swimming pool can cost at least $55,000 and often runs $60,000 or more depending on the options you choose.
For fiberglass pools of similar dimensions, you should budget no less than $65,000 for basic packages. Concrete pools of this size can easily cost at least $80,000, just for the basics.
How much does a 16' by 32' inground pool cost?
A vinyl liner pool that's 16 feet wide and 32 feet long typically costs more than $65,000, just for basic packages. It may be possible -- but it's probably unlikely -- that you'll be able to find lower prices. Vinyl liner pools are often the most affordable inground pools to install, but all pool types have become more costly in recent years.
Please keep in mind that the upfront cost of a vinyl liner pool installation might be more affordable than other pool types, but the lifetime costs are another story. It would be a good idea to plan for the cost of replacing the liner after about 7 years. The cost will be determined by the shape and exact size of your pool.
Fiberglass swimming pools with dimensions of roughly 16' x 32' will likely cost over $75,000 for the most basic packages. You will, of course, need to pay more for any upgrades, optional add-ons, and other additional features.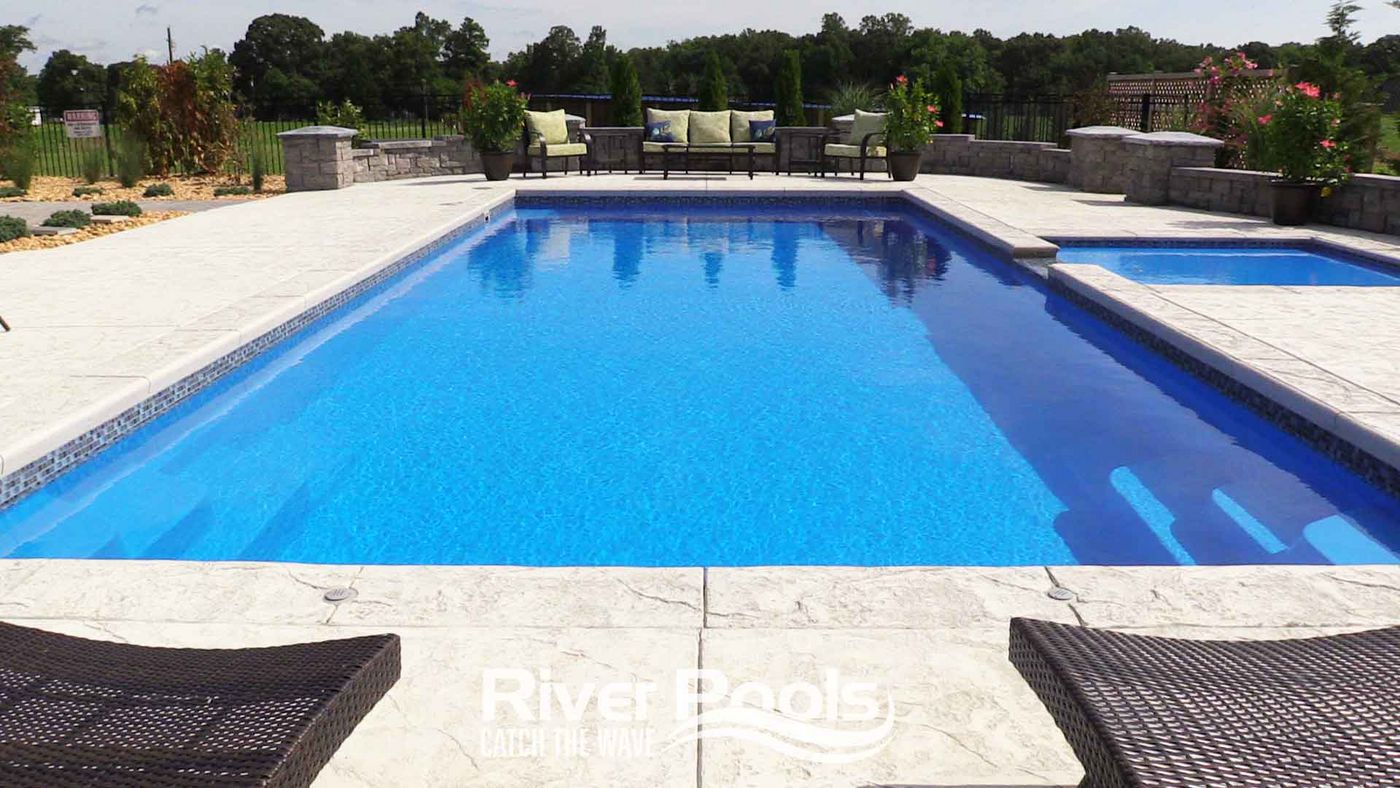 Concrete pools of this size typically start at $95,000 for the most basic packages.
How much does a 20' by 40' inground pool cost?
A 20 foot by 40 foot inground pool is by no means the largest swimming pool you can build or install. However, it is a very popular size for larger pools.
If you want a vinyl liner pool with these dimensions, you may need to budget at least $90,000, and potentially more, depending on how much customization and add-ons you want for your pool project.
Fiberglass pools of similar dimensions (fiberglass pools typically can't be wider than 16 feet, for shipping purposes -- read more about these shipping restrictions here) can cost at least $90,000 - $100,000 for the most basic packages.
A 20' x 40' concrete pool often costs over $120,000 to install, but this can vary widely based on the nature and extent of your project.
Keep in mind, these are only ballpark figures to help you begin to establish a budget for your project. But they should hopefully help you move in the right direction towards buying the pool of your dreams.
The only way to know the true cost of a new pool is to get a quote from a dealer or pool builder. You can use our pool pricing calculator widget to get a ballpark price range before reaching out to an independent installer: click here to try it!
Every backyard is different, and every pool buyer has different priorities, so every swimming pool project ends up with its own unique price.
See our inground pool pricing guide today or get connected with an independent installer near you to get a custom quote for your project... or click the button below!
To compare the pros and cons of the different types of inground swimming pools, download a copy of our free ebook by clicking below:
Up Next:
How Much Does a Concrete Pool Cost?
Are Salt Water Systems Bad for Concrete Pools?
Monthly Electrical Costs to Run a Swimming Pool: What Should You Expect?
Editor's note: River Pools is a brand of inground fiberglass pools produced via the River Pools division of the manufacturing facility in Fortville, IN. While our expertise is in fiberglass pool manufacturing, we have a network of expertise relating to all things inground pools. Our own collective experience from over the years spans manufacturing, project design, installation, and pool service. We often tap into this knowledge base and share information freely with homeowners, just like you, who are considering having a swimming pool installed in your backyard.
This article was originally written by Marcus Sheridan and has been updated on November 27, 2023 with current information.