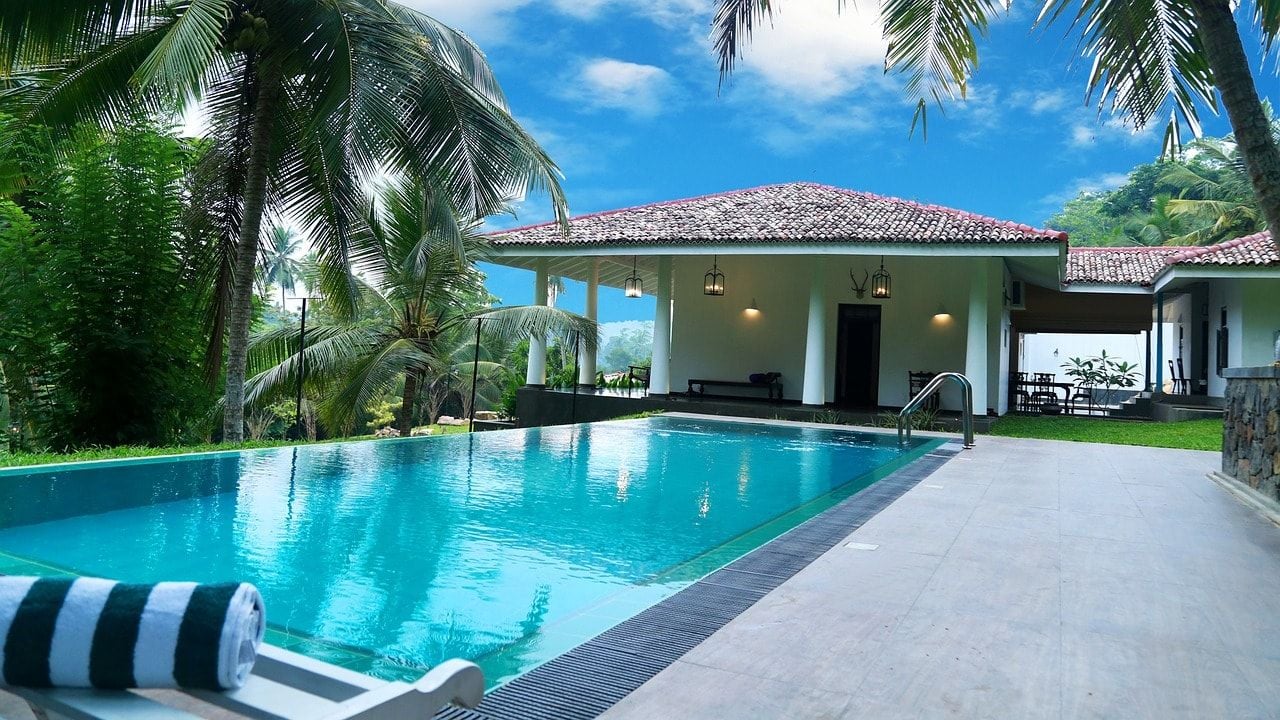 Subscribe
A Guide to Inground Swimming Pool Size, Costs, and Prices: Everything You Should Know
Fiberglass vs Concrete vs Vinyl Liner | Cost and Pricing
If you're thinking about purchasing a new inground swimming pool, there's a very good chance you're wondering about the cost and what your overall price tag for such a backyard project would be. As you may be aware, here at River Pools, because we manufacture and install pools throughout North America, we comfortably talk about the cost and price factors of swimming pools all the time.
In fact, here are just a few of our previous articles on this subject:

How Much Do Above Ground and Inground Swimming Pools Cost?
How Much Is My Fiberglass Pool Really Going to Cost?
The Top 6 Hidden Costs of a Swimming Pool Project

But even with these educational pieces that we've published, you may still want more. Specifically, you may be thinking about the exact size of the swimming pool you want and the corresponding price range you could expect to see with such a size. Therefore, in this article, you're going to read about the following:
Under 20k
Under 25k
Under 40k
Under 50k
50k and Above
12x24 inground pool cost
15x30 inground pool cost
16x32 inground pool cost
20x40 inground pool cost
Inground Pools by Price
Some people pay for their pools with their savings, and others go with one of the many available financing routes.
Regardless of how you plan to pay for it, your budget is going to partially dictate what type of pool you can get as well as the size of the swimming pool.
In this section, we'll list what you can get within particular budgets to give you a better idea of your options in every price range.
Inground Pools for Under 20k
To be frank, if you're really looking at the turn key cost for an inground swimming pool (including decking, electrical, fencing, etc.), there aren't too many inground pool options at this price range, but small inground pool prices can start around the 20k mark. Your best option with this budget is to build your own vinyl liner pool, assuming you know how to do this. On a more advanced level, you might be able to install your own fiberglass pool shell to save some money, but you'll still need to pay for labor, equipment, and materials.
If you have some experience with building vinyl liner pools, you might be able to build your own for less than $20,000. Alternatively, if you're looking for a swimming pool for under $20,000, you might be able to get a small but decent above ground pool, like a shipping container pool.
Inground Pools for Under 25k
Again, your options will still be limited if you want to get an inground pool for less than $25,000. If you don't know how to build a vinyl liner pool, you might be able to find a builder who can do it for around 25k , but there is a very good chance the pool will literally be "bare bones" with few features and certainly very little decking around the pool (which is often the biggest regret pool shoppers have after the fact).
We can say with almost complete certainty that you won't be able to find quality full-sized, inground concrete or fiberglass pool packages for this price though.
If you want a smaller pool that's better suited for lounging and socializing, you can get a cocktail pool, also known as a compact pool, made from a variety of materials for around this price range. Keep in mind that these pools are only about 4 feet deep and 12x14 feet maximum, which is about half the size of a standard swimming pool.
Inground Pools for Under 40k
If you're working with an inground pool budget of up to $40,000, you shouldn't have a problem finding a good vinyl liner pool builder who can stay within this price range. You may also be able to explore a few small fiberglass and concrete pool options within this budget as well.
For your reference, most high-quality concrete pool packages start at around $50,000, and most high-quality fiberglass pool packages start at about $40,000.
Inground Pools for Under 50k
If you increase your budget to up to $50,000, you will have a multitude of options. Whether your heart is set on a vinyl liner pool, a fiberglass pool, or a concrete pool, you will likely be able to get what you want (within reason) while staying under this price limit. It may affect how large your pool can be, but you will still have more options. (See our complete guide comparing these three types of swimming pools.)
As we mentioned above, concrete and fiberglass pool packages both start around the 45k to 50k mark, so you might be able to get the basics, but it probably won't include fencing, landscaping, spas, and other high-end features.
Inground Pools for 50K and Above
The sky is pretty much the limit if you have more than $50,000 to spend on a swimming pool. People can even spend 100k and more on a pool that's customized with high-end upgrades like water features, tile, landscaping, or a spa. At this budget, most swimming pool shoppers end up going with either a concrete or fiberglass swimming pool because these will give you the most value over time.
Both of these types of pools have their own set of pros and cons, and you can read extensively about them here.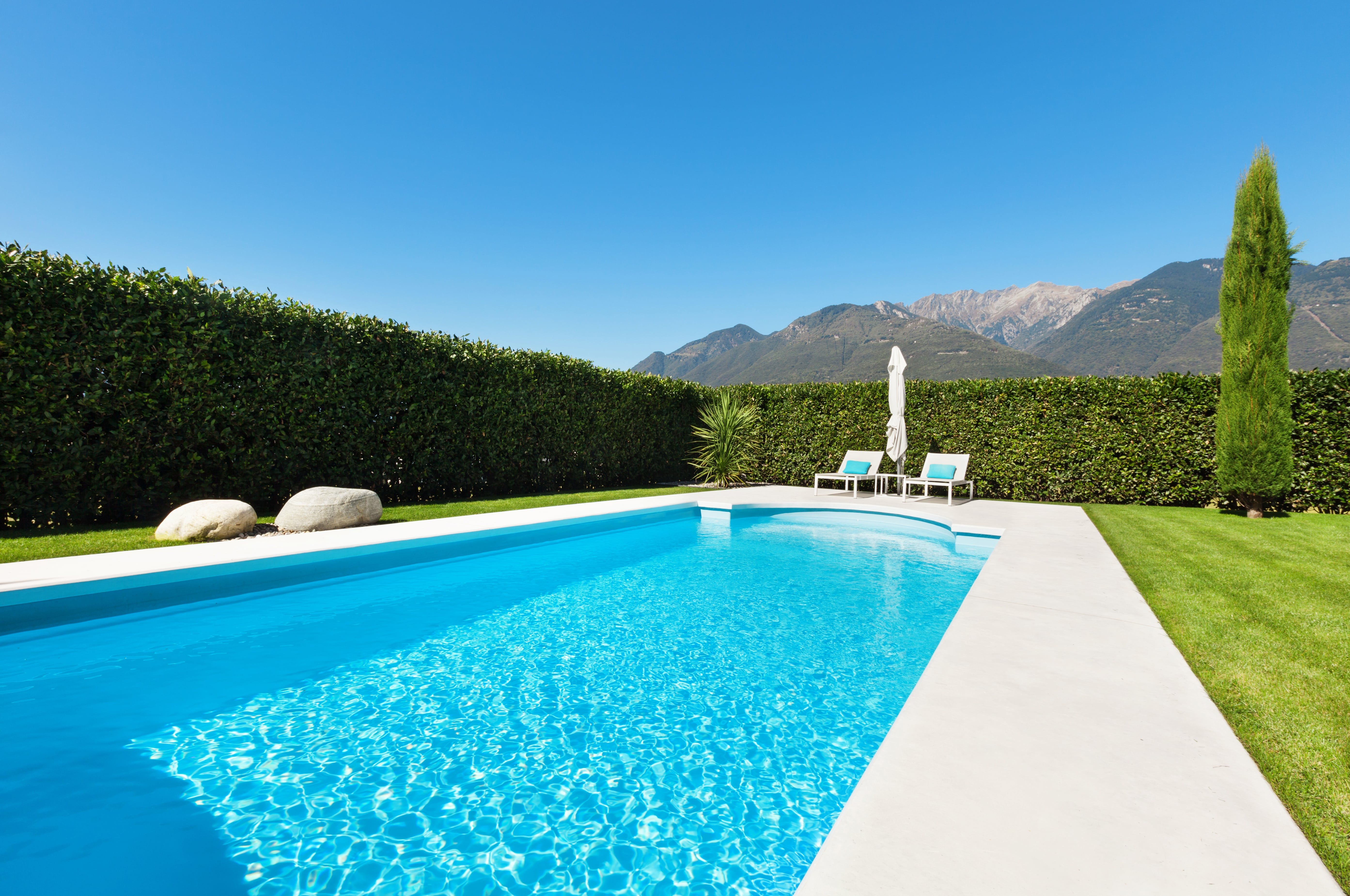 Inground Pool Cost by Size: quick cost estimates
There are always variations in costs for customers on the extreme ends of the pool shopper spectrum. On one end, we have DIYers who like to take on big parts of the project themselves and save a lot of money as a result.
On the opposite end, we have people who want the newest and the best for their pool, no matter what the cost is, plus all of the add ons like water features and automatic pool covers.
Of course, most pool shoppers fall somewhere in the middle, opting for a standard pool package that offers the essentials and maybe a little extra.
Standard vinyl liner pool packages typically include digging, installation, pool walls and bottom, pool pump and filter system, the vinyl liner, and pool parts like skimmers, ladders, or handrails.
Standard fiberglass pool packages typically include the pool shell, delivery of the shell, pump and filter system, gravel for backfill, installation, water to fill the pool, maintenance and cleaning equipment, the building permit, and some concrete around the pool.
Concrete pool packages might include the design, excavation, pool build, pumps and filters, skimmer and other parts, the basic pool interior, and maybe waterline tile and coping, but this depends on the builder (like every pool package).
Remember, these aren't exact prices as you can only get a precise quote directly from a builder, but the following rates should give you a better idea of what fiberglass, vinyl liner, and concrete pools of these dimensions will cost for standard packages. And don't forget, there are almost always exceptions to any of the following...
How much does a 12x24 inground pool cost?
A small vinyl liner pool that's about 12 feet wide and 24 feet long might cost you between $25,000 (for the basics) and $35,000 for additional features like heating and fencing.
Small fiberglass pools of this size can cost between $40,000 - $45,000 and up, depending on the features you want and the needs of your backyard.
For example, retaining walls will always increase the price of your project by at least several thousand dollars for any type of pool. Concrete pools of similar dimensions might cost you around $40,000 and up, but you'll probably be looking at a final price tag that's closer to $50,000.
How much does a 15x30 inground pool cost?
A 15x30 vinyl liner swimming pool might cost around $30,000 and as much as $40,000 and up, depending on the options that you choose. For fiberglass pools of similar dimensions, expect to pay about $45,000 and up for basic packages. Concrete pools of this size can easily cost more than $55,000 and up just for the basics.
How much does a 16x32 inground pool cost?
As the swimming pool gets larger, your cost to build or install it will become higher. A vinyl liner pool of this size can cost you over $45,000 for basic packages, but it's possible to find lower prices as vinyl liner pools are among the most affordable inground pools.
Note: the upfront cost of a vinyl liner pool is the most affordable, but the lifetime costs are another story (you'll spend another $11,500 maintaining your pool every ten years.)
Fiberglass swimming pools that are 16x32 will likely cost over $45,000 for very basic packages, but you can expect to pay more for upgrades and additional features. Concrete pools of this size can cost over $65,000 for basic packages.
How much does a 20x40 inground pool cost?
This is by no means the largest swimming pool size you can build or install, but it is among the most popular of the larger pool sizes. If you want a vinyl liner pool of these dimensions, expect to pay as much as $60,000 and even $70,000 or more, depending on the extensiveness of the project. This may or may not include fencing, landscaping, water features, and more.
Fiberglass pools of similar dimensions (fiberglass pools typically can't be wider than 16 feet for shipping purposes) can cost a minimum of $50,000 and up for basic packages. A 20x40 concrete pool can cost you over $100,000, but this cost varies by project.
Keep in mind that these are ballpark estimates. The only way to find out the actual cost of getting a pool is to get a quote from a dealer or pool builder (check out our pool quote tool for an initial estimate here).
Every backyard is different and every client has different priorities, so every swimming pool will come at a different price.
These numbers can help you get started in the right direction, but ultimately, you will need to get a custom quote to find out how much you will spend on your pool.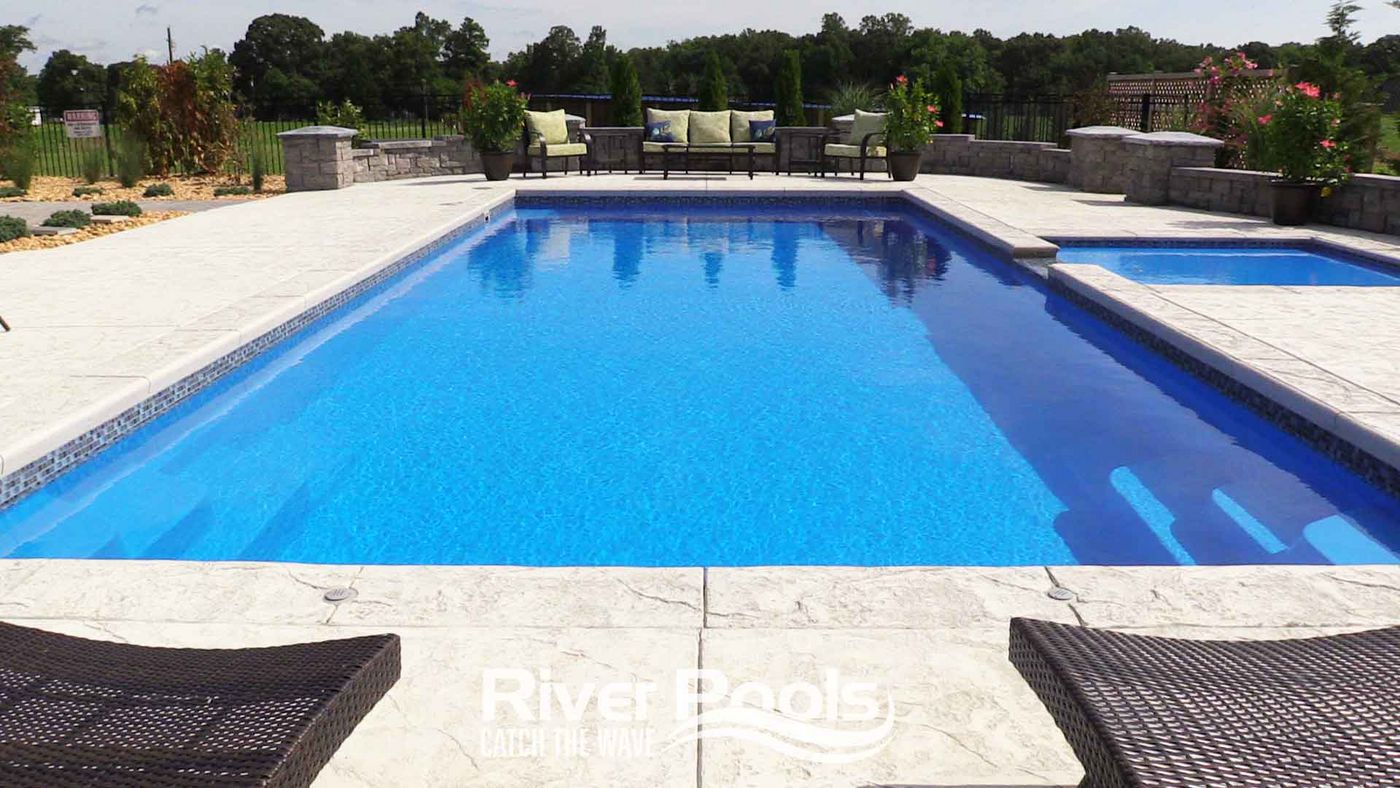 At River Pools, we manufacture world-class fiberglass swimming pools and have a wide selection of shapes and sizes to choose from. See our inground pool pricing guide today or contact us directly to get a custom quote for your project.
To compare the pros and cons of the different types of inground swimming pools, download our free ebook below.
Up Next:
How Much Does a Concrete Pool Cost?
Are Salt Water Systems Bad for Concrete Pools?
Monthly Electrical Costs to Run a Swimming Pool: What Should You Expect?