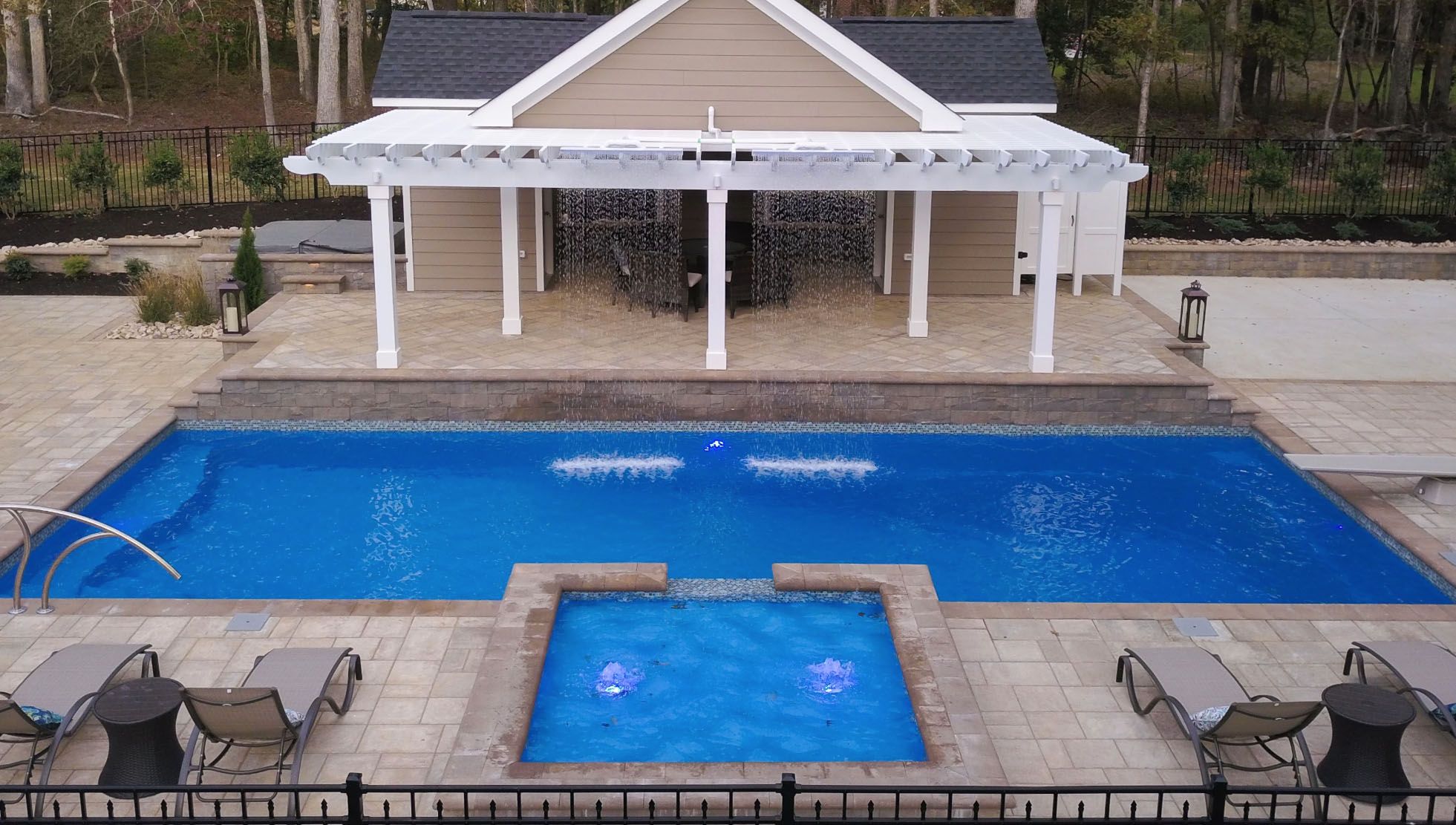 Subscribe
Pool Loans 101: Rates, Payments, and How to Qualify
If you are considering an inground swimming pool and have a realistic expectation of how much it will cost, the next step is to explore the various pool financing options available to you.
Here at River Pools, we have had the opportunity to help thousands of clients make their backyard dreams a reality. We did this by not only manufacturing and installing their pools but also by helping answer their questions about pool loans and financing and directing them to financial institutions that can best serve their needs.
If you find yourself in need of more pool financing info, you're in luck because today we're going to answer the most common questions we receive about pool loans. Let's jump right in!
What Do I Need to Know about Pool Loans?
Pool loans are typically available in amounts up to $500,000 at interest rates ranging from 5.99% to 13% per year for personal loans that require no equity and no appraisal. For example, most pool buyers will have monthly payments of $225 to $250 on a $30,000 loan with a twenty-year (240 month) maturity.
We've partnered with HFS Financial to offer some of the best loan terms available to pool buyers in the United States. HFS' rates start at 5.99% and you can obtain loan terms of up to 20 years for loans worth up to $500,000. HFS' loans can be paid off early with no prepayment penalty. You can check your rates with HFS at any time without impacting your credit report or score.
A dedicated HFS loan consultant will work with you to answer all your questions and provide the smoothest loan process possible.
If (or when) you're approved for a loan through HFS, your loan proceeds will be provided in a direct lump sum payment you can use to pay your contractor directly. Direct consumer funding is our (River Pools') preferred financing payment method, and we've found most other home improvement contractors prefer this approach as well.
Direct-to-consumer funding makes it easier for you to pay contractors in a timely manner -- and if you've budgeted for anything beyond pool installation (such as accessories, landscaping, or other things your pool builder doesn't typically handle), you'll have the capital you need to create the backyard oasis of your dreams from day one.
What Are the Interest Rates for Pool Loans?
Pool loan interest rates have remained relatively stable for years. HFS Financial and Lyon Financial are two companies we often refer our customers to. They each have lenders in all 50 states and provide loans amounts up to $500,000. Click on the respective image links below to see today's rates offered by each company.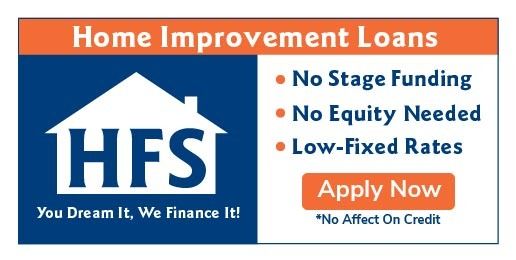 What Will Be My Pool Loan Monthly Payment?
Just to give you an idea, a $30,000 loan over 20 years will likely require an average monthly payment of $225. A $40,000 loan over the same term would have monthly payments of about $290, and a $50,000 loan with a 20-year term would be repaid with roughly $360 per month. You can calculate your own monthly payment here.
Keep in mind that in order to know your exact rates, terms, and payments, you should apply for financing early in your pool buying process. This helps ensure you'll be properly and fully budgeted, and can make affordable payments that allow you to build your dream pool and backyard. (Helpful note: inquiries with HFS will have no impact on your credit score).
What Do Pool Loan Lending Agencies Consider "Good Credit"?
Basically, they want to see five or more years of credit history with a variety of account types such as major credit cards, vehicle loans, and a mortgage.
They also want to see a positive payment history with few late payments as well as evidence of the ability to save as demonstrated by large down payments. Lenders will also consider your debt-to-income ratio so you want to make sure you are not "over leveraged" relative to your total family income.
Finally, they want to see stable and sufficient income to insure the loan can be repaid.
HFS Financial considers all credit scores. Generally speaking, a score at or above 600 is good enough to receive a loan offer from HFS.
One of the best parts about applying with HFS is that they will be able to conditionally approve you and give you your rate/term/monthly payment options without ANY impact on credit. This is made possible due to what is know as a "Soft Credit" check.
What Information Is Required on a Pool Loan Application?
The lending agencies typically want the following:
Social Security #

Work Status

Amount and Sources of Income
Can I Finance a Portion of My Pool Project with a Pool Loan?
Yes, in fact this is quite common. You can finance as much or a little of the project as you'd like. You can even finance projects other than the pools like fences, landscaping, outdoor kitchens, etc. If you decide to use HFS Financial, they will fund you up to 20% more than the contract amount just in case you decide to add on to the project after you close on your loan!
We hope this has helped you understand more about what is involved in financing your pool project and more about pool loans in general. If you'd like to learn more, you can visit our pool financing page.
If you'd like to learn why fiberglass pools are the fastest growing segment of the pool industry check out Fiberglass Pools vs Concrete Pools vs Vinyl Liner Pools: Which Is Best?
As always, if you have questions or comments please feel free to leave them below.
At River Pools, we manufacture and install world-class fiberglass swimming pools across North America. Browse our designs today or try out our pool pricing calculator for an instant estimate.
Still not sure which inground pool is right for you? Download our free ebook below for a full comparison of the three main inground pool types.
Up Next:
Fiberglass Pool Prices: How Much Is My Pool Really Going to Cost?
How Durable Are Fiberglass Pools and How Long Do They Last?
---
Editor's note: This blog post was updated on June 19, 2020.
Editor's note: This blog post was updated on 6/20/22.