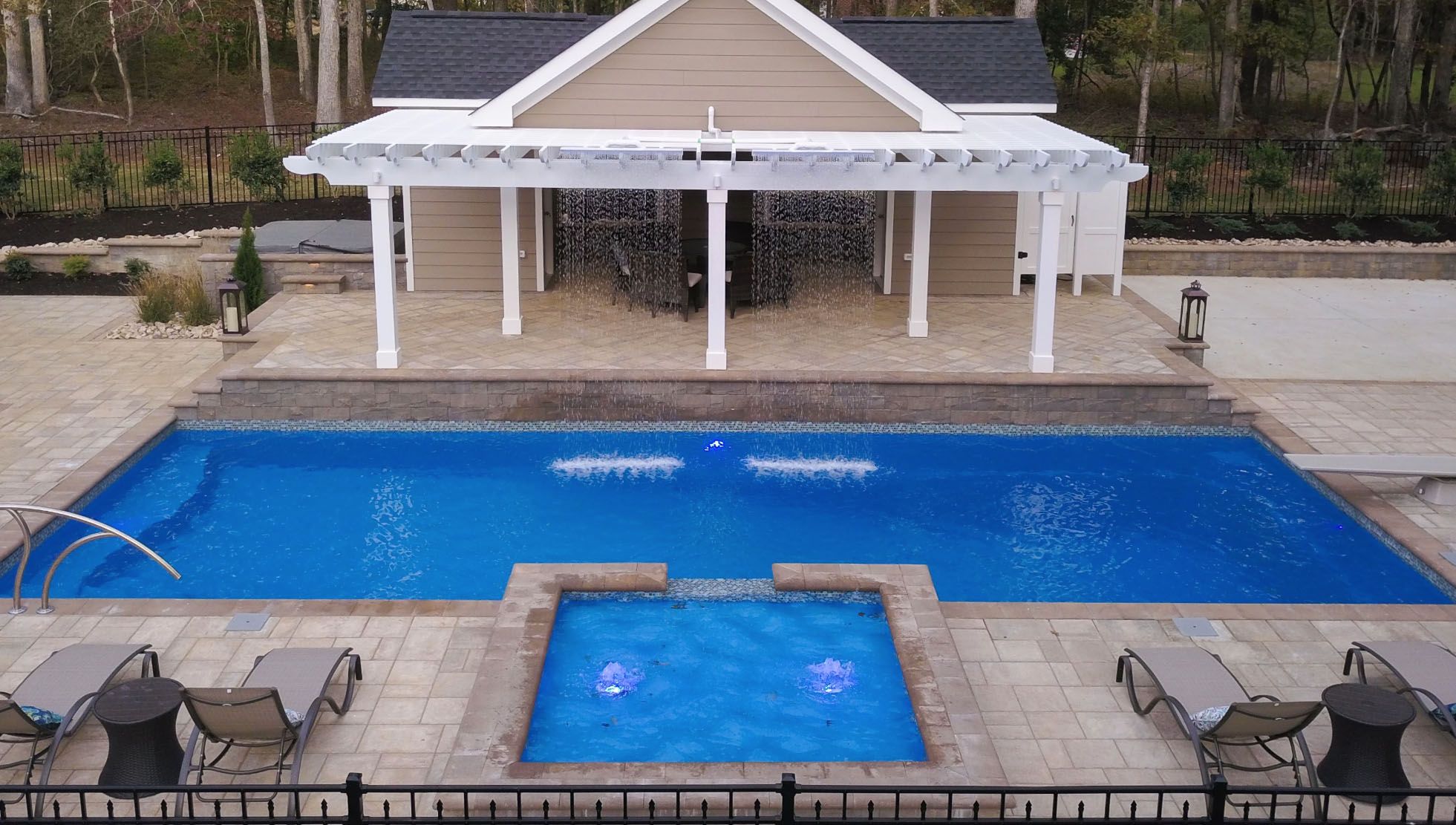 Subscribe
Pool Loans 101: Rates, Payments, and How to Qualify
If you are considering an inground swimming pool and have a realistic expectation of how much it will cost, the next step is to explore the various pool financing options available to you.
Here at River Pools, we have had the opportunity to help hundreds of clients make their backyard dreams a reality. We did this by not only manufacturing and installing their pools but also by helping answer their questions about pool loans and financing and directing them to financial institutions that can best serve their needs.
If you find yourself in need of more pool financing info, you're in luck because today we're going to answer the most common questions we receive about pool loans. Let's jump right in!
What Do I Need to Know about Pool Loans?
Pool loans have typically been available up to $100,000 at 5–10% interest rates. A $30,000 loan over 84 months will likely be $450–$500 per month. Lending agencies want to see 5 or more years of credit history with a variety of account types, positive payment history, and stable income.
What Are the Interest Rates for Pool Loans?
Pool loan interest rates have remained relatively stable for years. HFS Financial, the company we often refer our customers to, has lenders in all 50 states and provides loans amounts up to $250,000.
What Will Be My Pool Loan Monthly Payment?
Just to give you an idea, a $30,000 loan over 84 months will likely be between $450 and $500 per month. A $40,000 loan over the same term would be around $600 to $675, and a $50,000 loan would be roughly $700–$850 per month. You can calculate your own monthly payment here.
Keep in mind that many lenders provide loans that extend far beyond 84 months. A longer loan term can help you keep your payments down and make getting an inground pool much more feasible.
For example, let's say you qualify for a 180-month loan term with a 5% interest rate. If your pool costs $50,000, you might only pay $395 per month. A $30,000 pool would cost less than $250 per month.
What Do Pool Loan Lending Agencies Consider "Good Credit"?
Basically, they want to see five or more years of credit history with a variety of account types such as major credit cards, vehicle loans, and a mortgage.
They also want to see a positive payment history with little or no late payments as well as evidence of the ability to save as demonstrated by large down payments and the accrual of liquid assets.
Finally, they want to see stable and sufficient income to insure the loan can be repaid.
What Information Is Required on a Pool Loan Application?
The lending agencies typically want the following:
Social Security #

Driver's License #

Work Status

Amount and Sources of Income

Total Monthly Housing Cost

Home Equity

Liquid Assets

Retirement Assets
Can I Finance a Portion of My Pool Project with a Pool Loan?
Yes, in fact this is quite common. There are many instances when clients can cover most of the base pool package cost and opt to finance the additional patio, fence, landscaping, or other accessory items with the intention of paying the loan off early (for which there is typically no penalty).
We hope this has helped you understand more about what is involved in financing your pool project and more about pool loans in general. If you'd like to learn more, you can visit our pool financing page.
If you'd like to learn why fiberglass pools are the fastest growing segment of the pool industry check out Fiberglass Pools vs Concrete Pools vs Vinyl Liner Pools: Which Is Best?
As always, if you have questions or comments please feel free to leave them below.
At River Pools, we manufacture and install world-class fiberglass swimming pools across North America. Browse our designs today or try out our pool pricing calculator for an instant estimate.
Still not sure which inground pool is right for you? Download our free ebook below for a full comparison of the three main inground pool types.
Up Next:
Fiberglass Pool Prices: How Much Is My Pool Really Going to Cost?
How Durable Are Fiberglass Pools and How Long Do They Last?
---
Editor's note: This blog post was updated on June 19, 2020.