The Spa Comes in 3 Designs: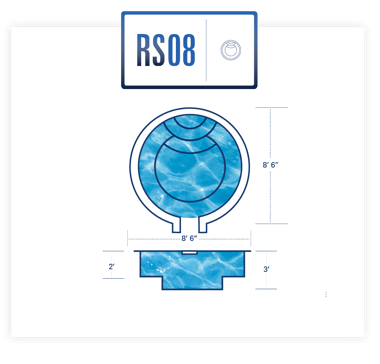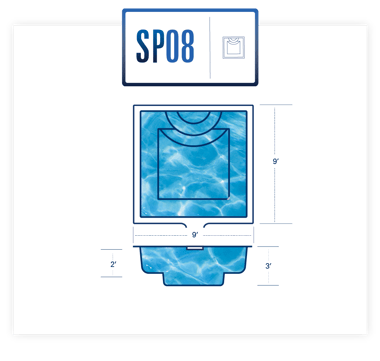 Spa Add-on Features
1. Cascading entry steps with textured surface
The stylish steps provide both easy entry and slip resistance.
2. Non-skid surface on floor
The floor of the spa is textured for slip resistance.
3. SPILLWAY COMES STANDARD ON RS08 AND SP08
A spillway allows cascading water to flow from your spa into your pool.
4. GREAT FOR RAISED DECK APPLICATIONS
A spa can be built in so that it's flush with the patio, but it also makes a great multi-level look when elevated.