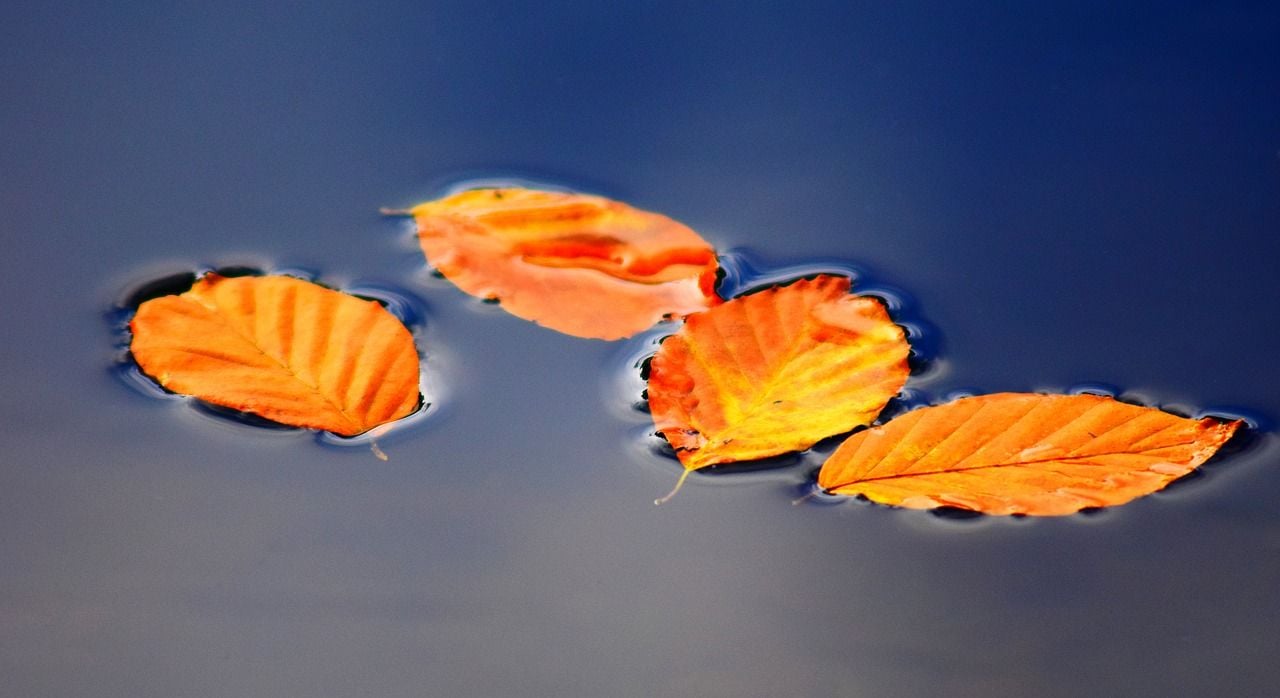 Subscribe
5 Reasons to Build a Swimming Pool in the Fall (Charlotte, NC)
Fiberglass Pool Information | Installation & Construction | Inground Pool Information
If you found your way onto our website, you most likely have been dreaming of having an in-ground pool in your backyard. And if you've found this blog, you're likely dreaming of a pool all your own in your Charlotte backyard. Imagine a place for your family and friends to gather, connect and make memories. And, did we mention it may help to increase the value of your home?
We know that many places throughout the U.S. equate summer to swimming - so if you wait until summer's over to get a move on your pool project, are you out of luck? What is the best time of year to build a pool? Despite what many may think, with the end of summer near it doesn't mean the end of pool season, especially in the Charlotte market. And it certainly is not a missed opportunity to install a new swimming pool! In fact, installing your pool during the fall season has some advantages versus others. In case you're new to the world of inground swimming pools, there are 3 types of inground pools you'll likely be choosing from: concrete/gunite, vinyl liner or fiberglass. We at River Pools specialize in inground fiberglass pools, so that's the pool type we will be focusing on.
If you are ready to take the plunge, don't wait! Here are five reasons why the fall season is the time to install a fiberglass pool in Charlotte, NC:
Weather
Once the summer season cools down, the rain also tends to slow down. Although rain still occurs in the Charlotte area in the fall, there are generally fewer rain days and weather conditions. This makes it a great time to start building a new pool. Plus, the ground is drier and harder with the summer moisture drying up. Drier soil is easier (and more importantly, cleaner!) for construction projects like installing a new pool, making it better for heavy machinery and trucks to complete the installation. Best of all, it helps reduce the damage on the lawn than when it is wet and muddy. We have included some graphs that demonstrate typical temperature and rainfall trends in the Charlotte area to give you a visual comparison between when temps are higher and rainfall is lower (spoiler: fall tends to take the cake!)
Permits & Install
Permit offices and install teams have less demand during the fall season, allowing them to process documents and the dig/set/fill of your pool faster. Keep in mind that each county and town has different requirements for submitting documents. With so many pool options, a fiberglass pool has the versatility to fit into virtually any space with a specialized design to fit your backyard oasis.
Landscaping
Most people like to landscape around their pool - especially after the pool installation process - to make it look more complete and create an aesthetically pleasing atmosphere. It is an excellent time to landscape your lawn with seed or sod, and many trees, shrubs and bulbs do best when planted in fall. You don't need to wait for summer sun to start designing your backyard oasis.
Skip Wait Times & the Anxiety
Most pool companies will be engaged in multiple other projects in the middle of summer. You may have longer wait times before the team can start on your pool installation. When you schedule your installation during the fall, the odds are much higher that you'll be one of fewer projects on the schedule. And, let's be honest, summertime can make us antsy to swim. While wait times can be typical during the pool installation process (from waiting on the pool to arrive to waiting on the installation to be completed), having to wait longer due to demand can make the wait feel even longer. Having your installation completed after many folks have gotten the "swim fever" out of their system could make your project move along more quickly.
Start Now, Have it by Swim Season
Installing a pool in autumn allows for you to get ahead of the game when it comes to new pool ownership. Beyond having a completed and functioning pool, you will have time to learn how to care for your pool, get acquainted with the pool's maintenance system, make final payments, finish up other yard projects, and more. You could be up and ready to enjoy your brand-new pool when summer arrives or even before swim season with Charlotte's temperate climate!
There you have it: 5 reasons to build a swimming pool in the fall. When you build a swimming pool in the fall season it gives family time to enjoy long weekends, spring break and those early warm days you're blessed with in the greater Charlotte area. In the end, the best time to build a pool is whenever the time is right for you and your family. So, ready to take the plunge? Catch the wave and start building memories today! Get an estimated price range for your own fiberglass pool project here, or request pricing from a dealer near you here.