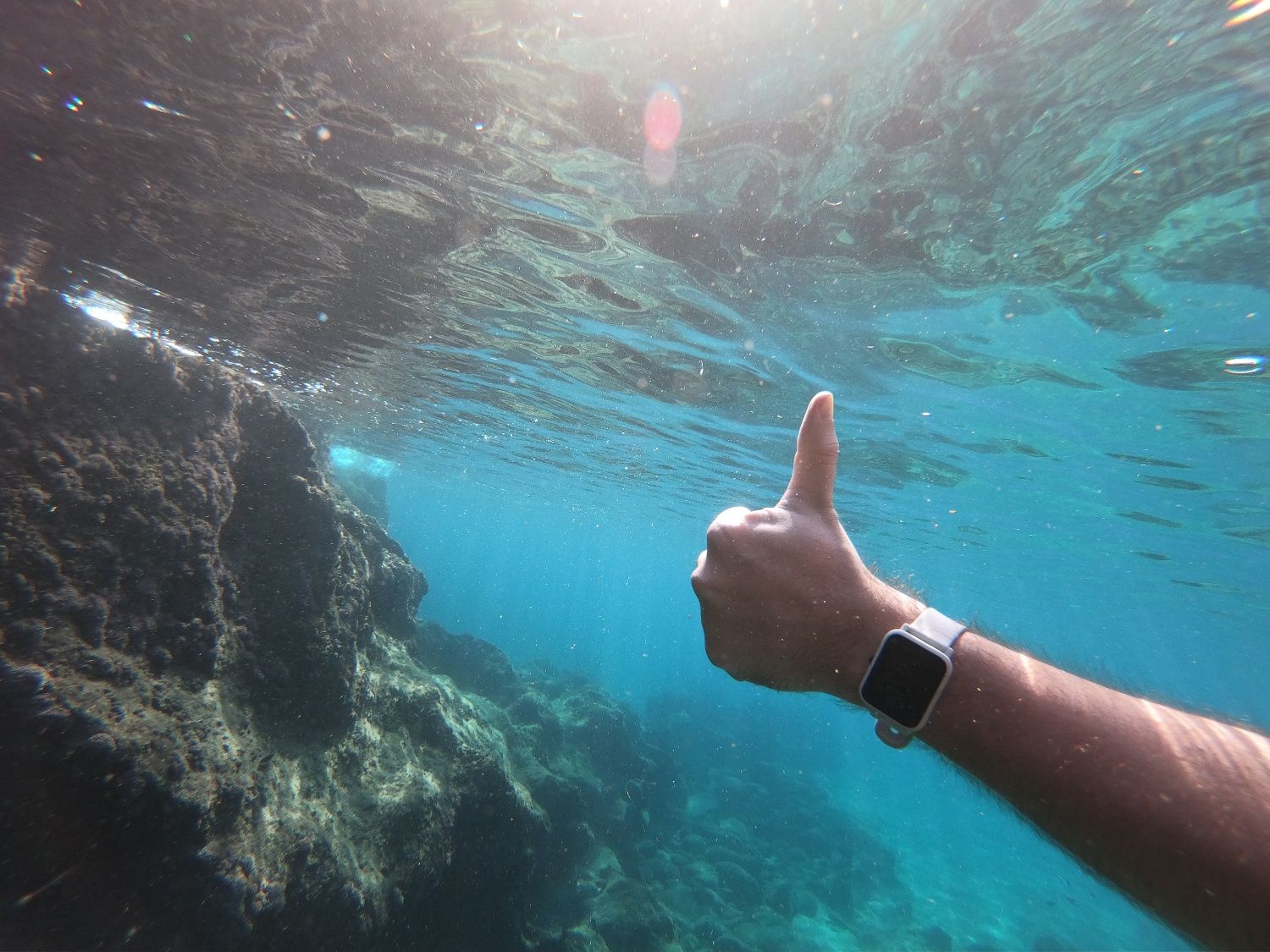 Subscribe
Who are the Best Pool Builders in Boise, Idaho?
Finding A Pool Contractor | Fiberglass Pool Information | Installation & Construction | Swimming Pool FAQs | Concrete Pool Information
Looking for a high-quality inground pool in the Boise, Idaho area? It can be tough to know which pool builder or installer to hire, especially in a midsized to smaller metropolitan area like Boise, Idaho's largest (and only major) city.
There are different review sites available to assess previous customer experiences with Boise's top pool builders, but it's important to remember that no one site can provide comprehensive and completely accurate assessments of your prospective builders. The most popular review tool for Boise pool builders appears to be Google Maps and its Google My Business review scores, so we'll use those as a starting point for our list.
You should always ask targeted questions of any prospective pool builder, to figure out if they've got the track record and talent to pull off your project. Use our pool builder vetting checklist to interview your prospects (click here to get and/or print out these critical questions).
Some installers work with multiple pool types, but many prefer to specialize in one, whether it's fiberglass, concrete, or vinyl liners. If you're not yet sure which type of pool you should get, our new Pool Type Selector tool can help you narrow your focus and figure out what to install in our backyard. Click below to try it out!
Once you know enough about what you want, it's time to start vetting pool builders for your project in the Boise metropolitan area.
This list of ten pool builders serving Boise includes all top-rated installers -- everyone on this list has a minimum 4-star average across multiple Google local reviews.
Each installer is listed with information from their own websites (lightly edited for grammar and/or clarity), as well as the types of pools they install and their known service areas. Make sure you ask prospective contractors if they work in your area before diving into the vetting process!
Custom Pools Boise
"Have you been seeking a dependable, full service company capable of cutting edge design, state of the art construction techniques, and affordable support of the pool, spa, or water feature after the sale?

Stop the search -- Custom Pools Boise is the pool service provider for you. Contact us, and we will help you with all your needs.

Custom Pools Boise has been constructing award winning gunite pools in Idaho, Wyoming, Montana, Oregon and Nevada for over fifty years. We have an established reputation in the pool building industry for innovative designs and individual concepts."
Pool types: Concrete (gunite)
Areas served: Idaho, Wyoming, Montana, Oregon, and Nevada
Rocky Mountain Pools
"Rocky Mountain Pools builds swimming pools, spas and ponds with innovative water features with design flair throughout Boise and the greater Southern Idaho region.

From the initial contact with Rocky Mountain Pools, you can expect friendly service and professionalism, dealing with the same person throughout the process and not any salesman.

Rocky Mountain Pools is owned and operated by Ryan Stadler, a third generation pool builder. Ryan's family has been building pools in Idaho for over 50 years. In his teens, Ryan worked with his father in pool construction, and he's been in the business ever since, building pools for over 20 years in the U.S. and New Zealand. This experience gives him the ability to build not only a very high quality pool, but also the efficiency to offer a competitively priced product."
Pool types: Concrete (shotcrete)
Areas served: Boise and greater Southern Idaho
Premier Pools & Spas of Boise
"Scott Laing and Jason Swallow are the founding partners of the Premier Pools and Spas Idaho office. Each has over 12 years of experience in the pool industry for both residential and commercial projects. Their attention to detail is unmatched as they strive to make your experience with designing and buying a pool an enjoyable one.
Helping families build their dreams and creating an 'experience' for families to come together to enjoy each other in their own back yards is the passion that drives Scott and Jason. Together, they are creating some of Idaho's most vibrant outdoor spaces.
Currently building awe-inspiring pools in Eagle, Meridian, Boise, Star and surrounding areas. Premier Pools Boise also offers pool service and equipment repairs."
Pool types: Gunite / concrete, fiberglass
Areas served: Boise area (including Eagle, Meridian, and Star)
Snake River Pool & Spa
"Idaho's #1 local dealer for over 40 years -- The Spa Team is here to help with a free in-home consultation. Helping you invest in the best fit for you and your family's needs by offering the highest quality hydrotherapy, wellness and recreational products on the market!"
Pool types: Above-ground
Areas served: Boise, Meridian, and Twin Falls areas (three branches)
Randall Pool Company
"Randall Pool Company specializes in providing high-quality swimming pool construction services while offering options to fit any style and budget.

We understand that there is very little governing authority over swimming pool construction in Idaho. That's why we stand behind our work and promise to act with integrity in all that we do to ensure a lasting relationship with every client through trust, honesty, and quality craftsmanship. With over 43 years of combined experience, we have worked on every phase of the swimming pool construction process and have provided these services for the last 15 years."
Pool types: Concrete
Areas served: Boise metropolitan area (Treasure Valley)
H20 Pool Designs
"Personal and professional service is H2O's competitive edge. Quality and creativity are clearly evident in every project. We take great pride in using quality materials and talented craftsman. An H2O project is simply unmatched in regard to functionality and aesthetics.

H2O provides design, construction, and support for the pool and spa industry. Our projects range from backyard design to the construction of large commercial aquatic centers. Our team is dedicated to the client's vision through design, construction, continued maintenance, and support."
Pool types: Concrete
Areas served: Boise / Treasure Valley area
Idaho Pool & Spa
"Idaho Pool & Spa, previously Natural Hot Springs Pool & Spa, is a family-owned business dating back to 1973, when Henry Schmidt began building pools in the Boise and surrounding areas.
Since then, it has continued to grow and establish roots within the community. Over the years, Idaho Pool & Spa has worked to build their reputation as business with integrity.
Today, owner Brodie Schmidt, a third-generation pool builder, continues that tradition. He takes great pride in his work and strives to maintain their distinguished reputation by building custom pools and spas of superior quality, while providing outstanding customer service."
Pool types: Shotcrete / concrete
Areas served: Boise metropolitan area + greater Idaho
Innovative Rock & Water
"Innovative Rock & Water can build almost anything you can imagine! We specialize in creating natural environments in everyday living spaces. Whether it be for people, animals or aquatics, IR&W believes that every great project must start with exceptional design.
We listen to your ideas and desires and then add our expertise and creativity to assure your project brings you joy for years to come. Using 3D CAD software we can show you how your completed project will look. As you virtually walk through the landscape, you can see every detail and explore options in lighting, plants, and colors!
Bring us your ideas, wants and desires, and let Innovative Rock & Water's imagineers work with you to develop a high quality project that will add value to your life and your property."
Pool types: Concrete
Areas served: Boise and greater Idaho
C.H.I. Pools
"For over 35 years, CHI Pools has served the needs of residential and commercial pool owners throughout the greater Boise area with new construction, pool renovation, pool maintenance, and pool repairs.
We spend very little on marketing because our customers refer us passionately to their friends. Over 90% of our new business is from referrals. We have a 600 square foot office and two full-size operating pools; one with an automatic pool cover, and one with a custom spa and solar system. If you want to learn more about swimming pools, schedule a time to visit our by appointment only showroom."
Pool types: Fiberglass, gunite / concrete
Areas served: Greater Boise area
River Pools of Boise
"Kristen and Dan Shaffer started the company 10 years ago, shortly after getting married -- they figured it would be the best time to start their business! The company began as a pool service company. Dan always saw where he wanted to go and kept focused. Through the first 10 years, our little pool service company has become the largest in the Treasure Valley. It has been through many blessings that we have arrived at this spot.
About 3 years ago, Dan again saw where his company needed to go. Through a lot of hard work, and a couple of wrong turns (it happens to everyone), we arrived at our goal and became part of the prestigious River Pools company! We love the idea that the pool you thoughtfully create with River Pools Boise will be a pool that is safe, easy, and fun, long after any other pool you might choose. River Pools' clarity of vision convinced us that the only way to go was forward as a River Pools independent authorized installer, and we hope you choose River Pools, too."
Pool types: Fiberglass
Areas served: Greater Boise metropolitan area
All River Pools fiberglass pool shells are manufactured in-house and delivered to highly-trained local River Pools franchise installers, to ensure a superior experience throughout your pool-buying experience.
If you're shopping around for a fiberglass pool, feel free to take a look at our catalog of models, visit our extensive video library, try out our pool cost calculator, or request custom pricing and start your pool-buying journey with our free Design and Price tool, available through the button below: