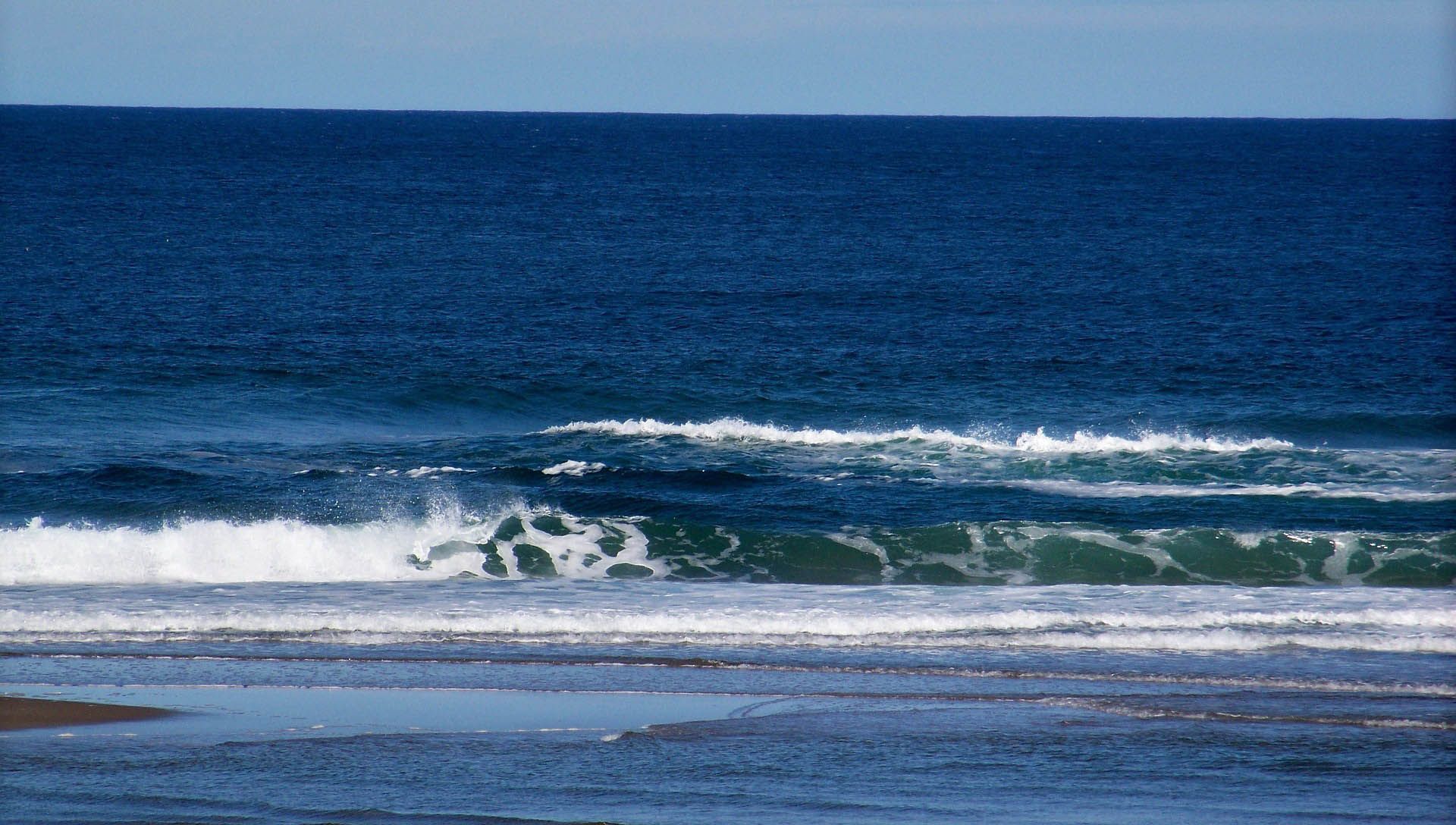 Subscribe
Building a Swimming Pool in Virginia Beach? Here Are 6 Things You Should Know
Finding A Pool Contractor | Installation & Construction
We've heard it before, the naysayers against having a pool in an area that enjoys all of the seasons. "Why build a pool when you can't enjoy it year-round?", they ask. Answer: our summers are shorter, so we take advantage of them while we can! Not to mention, having a pool to relax in after a long day of laying on the sand is basically a requirement when living in Virginia Beach.
So, let's ignore the negativity instead and dive headfirst into installing a pool this year. Since we at River Pools are experts in fiberglass swimming pool manufacturing and installation (and we're located in Virginia), we're going to share what you need to know as a Virginia Beach resident before you build a swimming pool.
1. You Will Need Pool Permits
Before you start building your dream oasis, make sure you look into building permits. The city of Virginia Beach requires a building permit for any structure holding more than 500 gallons of water, that is over 150 square feet, or deeper than 24 inches.
There are four permits required before the pool can be installed. They include:
Pool permit

Barrier permit (may be included with the pool permit if obtained together)

Electrical permit

Gas permit (if the pool, hot tub, or spa will be heated by gas)
Note that existing barriers and electric must be compliant with code laws to obtain a permit.
Although homeowners can apply for permits themselves, it's helpful to have a contractor do it for you as they will be responsible for ensuring the project is up to code. Additionally, you must have three more documents when applying for a permit, including:
A plot plan showing the proposed distances from the pool to all property lines and the house. It must also be compliant with the Planning Department's setback requirements.
Construction drawings (two sets are required). For in-ground pools, details and measurements must be included. For above ground pools, assembly instructions are needed.
Swimming pool affidavit acknowledging you understand the requirements for installing a pool.
2. Virginia Beach Pool Regulations
The state of Virginia is very thorough in its requirements for pools and pool safety. Here are the regulations for specific areas of the pool.
Deck
Lucky for you, Virginia Beach requires that you have a deck extending around the entire perimeter of the pool. Looks like you'll just HAVE to build some lounging space.
Additionally, you need to use material with a smooth finish that slightly slopes to conduct drainage away from the pool area.
Climbability
Have you seen those pools with amazing waterfalls and coves that resemble being in a rain forest? Though amazing, sometimes they can prove to be dangerous. That's why Virginia Beach has rules in place to prevent any climbable structures in your pool. Get a diving board instead.

3. Virginia Beach Pool Fence Code
To continue on our path of safety, Virginia Beach requires that every pool is entirely secured by a fence, which must be at least 4 feet in height. It is illegal to leave the gate or fence unlocked or ajar when the pool is not in use.
Pool owners who do not follow these basic laws will be fined $300.
If your house serves as a barrier, you are required to install an alarm that must:
Sound immediately for 30 seconds

Resets automatically

Can be heard throughout the house

May only be temporarily deactivated by a mechanism 54 inches high
Above Ground Pools
If you're installing an above ground pool, the walls of the pool itself can serve as a fence, but it's preferred to have an additional barrier surrounding the top. It's important to also install a barrier around the steps or ladder leading to the pool entry.
4. Entrapment Requirements
Some pool setups have circulation systems that can potentially create hazardous entrapment issues for swimmers, especially kids, so there are requirements to ensure safety for everyone. They are as follows:
Suction outlets, like vacuum-cleaner systems, must be isolated to protect entrapment

Both pool and spa suction outlets must have a minimum 18-23-inch drain grate or approved system

Pools with single or multiple outlet circulation systems must be equipped with an atmospheric vacuum relief in case the grate covers become broken or missing

Single or multiple outlet circulation systems must have at least two suction approved outlets that are at least 3 feet apart. They must also be piped so that the water is drawn through them simultaneously through a vacuum-relief-protected line.

Vacuum or pressure-cleaner fittings should be accessible and between 6 and 12 inches below the minimum operational water level.
5. Pool Inspections
Your pool is built, your oasis is waiting, you can practically smell the coconut. One last thing, inspections. The city must do a final safety inspection that typically includes the following:
Pool footings inspection for inground pools

Bonding-grounding inspection for inground pools

Rough-in and final gas inspection, only if applicable

Final electrical inspection

Barrier inspection and final building inspection (can be performed simultaneously)
6. Swimming Pool Cost
The cost of your pool will vary depending on the type you choose. The least expensive is a vinyl liner pool with a cost from as little as $25,000 to as much as $65,000. Alternatively, the most expensive is a concrete pool with pricing that starts around $50,000 and can soar above $100,000. Fiberglass pools fall in between the two ranging from $45,000 to $85,000.
It's important to take maintenance into account when deciding on the type of pool to build. The average cost to take care of each type of pool is as follows:
Vinyl - $11,500

Fiberglass - $3,760

Concrete - $27,400
Choosing the Best Builder
Deciding to build a pool is exciting, but it can be overwhelming at times. Between the cost, required permits, and all of the inspections, the process can feel daunting. That's why hiring a top-notch builder is so important. They can make the process feel easy and help keep the excitement alive.
To help you find a great builder in your area, check out our review of pool builders in Virginia then compare them using our pool contractor vetting checklist.
But, while you're here, let us tell you about River Pools. We manufacture and install world-class fiberglass pools for customers across North America. Our unique methodology for installing fiberglass pools helps to reduce the most common problems associated with upkeep. Additionally, we provide educational resources and can talk through your different options to help make your journey to becoming the owner of your own paradise a reality.
To get pricing on a fiberglass pool, contact us using the button below, or try out our fiberglass pool pricing calculator tool.
Up Next:
Shopping for a Fiberglass Pool Shell? 6 Things to Look for