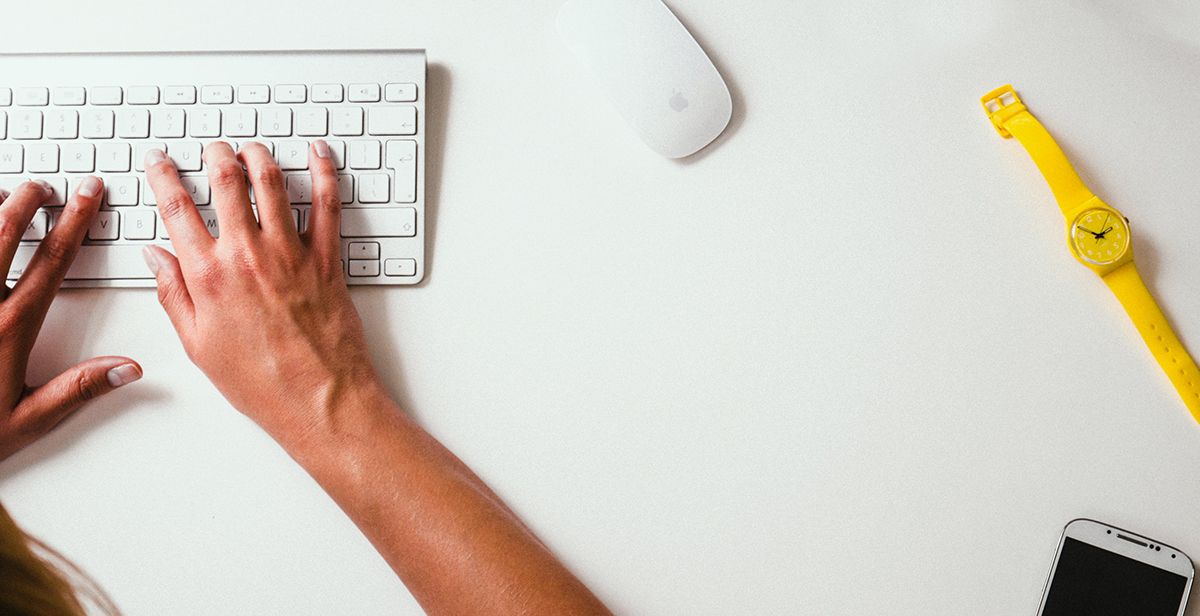 Subscribe
Searching for Fiberglass Pools for Sale? How & Why to Get a Fiberglass Pool
It all starts with a search.
The decision to buy an inground pool is a big deal - you're investing in fun and joy for your family for years to come. And if you've ended up here, our guess is you've made the choice to go with fiberglass vs a gunite pool or a vinyl liner. So you might start your journey by searching things like "fiberglass pools for sale" or "fiberglass pool shell for sale near me". These are all perfectly valid searches and hey, you've got to start somewhere.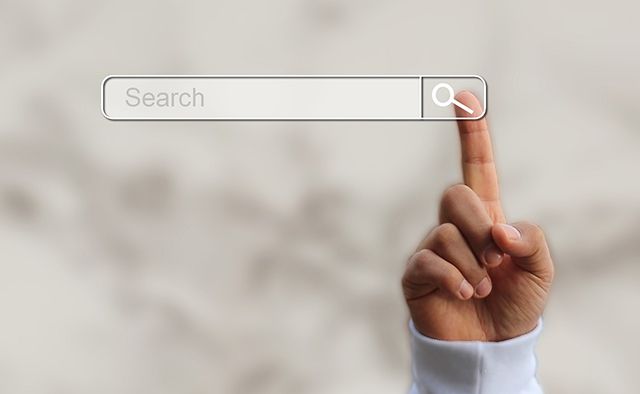 We always hope anyone interested in an inground pool will do their research and understand the differences between the pool types. While our specialty is in fiberglass pools, they're not the best pool for every lifestyle. Each pool type has its benefits, and you may find that gunite or vinyl liner is exactly what you're looking for. There are resources compiled that compare the 3 inground pool types to one another so you can make the right choice for you.
If your gut is telling you that a fiberglass pool is the way to go, then how can you get your hands on one? Today, we're going to cover the why and how to get your own inground fiberglass pool. Let's get into it:
Why Fiberglass?
Is a fiberglass pool worth the money? We think the best way to help someone determine this is to look at the benefits and downsides of fiberglass pools.
We'll tackle this by presenting frequently asked questions and their answers, along with some misconceptions. Starting with the perks of fiberglass:
Are fiberglass pools slippery?
No. Even though it has "glass" in the name, this is a misconception. Fiberglass pools aren't any more slippery than other pool types. Oftentimes, gel coats used in fiberglass pools have non-slip qualities that still keep the surface feeling good under your toes. Keep in mind that when water is involved, accidents can always happen no matter what pool you have, so always exercise caution when you wade in for fun.
Are fiberglass pools long lasting?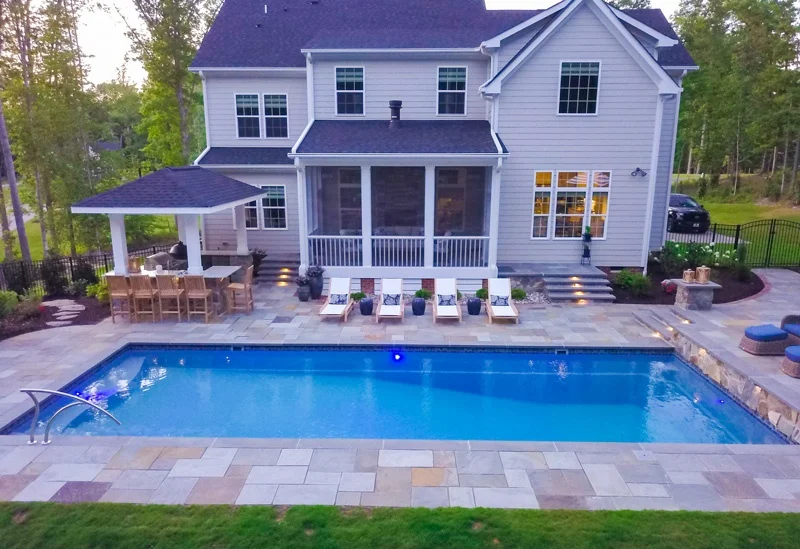 The short answer is YES! Fiberglass pools are more resistant than other pool types to issues like cracking, algae growth, etc., and less issues means a prolonged life for the pool. In fact, the gelcoat surface can last decades. But, future-pool-owners beware: how you maintain your pool after it's installed directly correlates with how long your pool lasts.
Are fiberglass pools low maintenance?
Yes. In fact, they are considered to be the lowest maintenance pool type when it comes to inground pools. However, we can't stress this enough: low maintenance is not the same as no maintenance. You'll spend less time, money and effort per week on this pool type, but there will be time put in nonetheless. You can find some video tips on fiberglass pool maintenance here.
Now for the disadvantages of fiberglass:
Can I have a custom fiberglass pool (shape, size, etc.)
No. Inground fiberglass pools are built by fiberglass pool manufacturers in a factory setting and are built off of molds. The molds are designed to include some of those beloved features you see in pools (tanning ledges, benches, and more), but this means your choices are limited to what designs the manufacturer has available.
Can I install a fiberglass pool myself?
We don't recommend it. We've met some handy folks in our day, but inground pool installation is no joke, especially fiberglass. There are many nuanced and difficult aspects to a fiberglass pool project that should only be left to the pros. Of course, this means dishing out more money upfront, but going the DIY route may mean more mistakes and change to cough up down the line.
How Can You Get a Fiberglass Pool?
Now we know after hearing all these great things about fiberglass, you're just itching to get your hands on one (or in one would be more fun). So what's the next step to getting one?
One option is buying and putting the pool in yourself. This is the part where we feel like we should speak from our experience. Being in the business of both manufacturing and installing fiberglass pools for years, we've come upon our fair share of projects that could easily become trending "fiberglass pool installation gone wrong" videos. Generally, when this happens, it's because the project used a DIY fiberglass pool kit. Like we mentioned earlier, we don't recommend you go the do-it-yourself route when it comes to putting in a fiberglass pool. It seems simple, especially with things like fiberglass pool kits being out there, but oftentimes these kits won't include everything you need to accomplish your backyard dreams. Not only will you need to pick up those supplies not included in your kit (often including backfill material, concrete, coping/patio materials, plumbing pipes and other tools needed for completing the install), you can potentially spend more money on top of that if you have to fix issues later.
Another way for you to get that fiberglass pool into your backyard is to go through an experienced installer. These builders will often go through fiberglass pool shell manufacturers to get the pool, then you'll buy it from them and they will handle the installation. Going this route not only gives you reassurance that someone with experience is taking care of your project, but you're also often protected with builder and/or manufacturer warranties.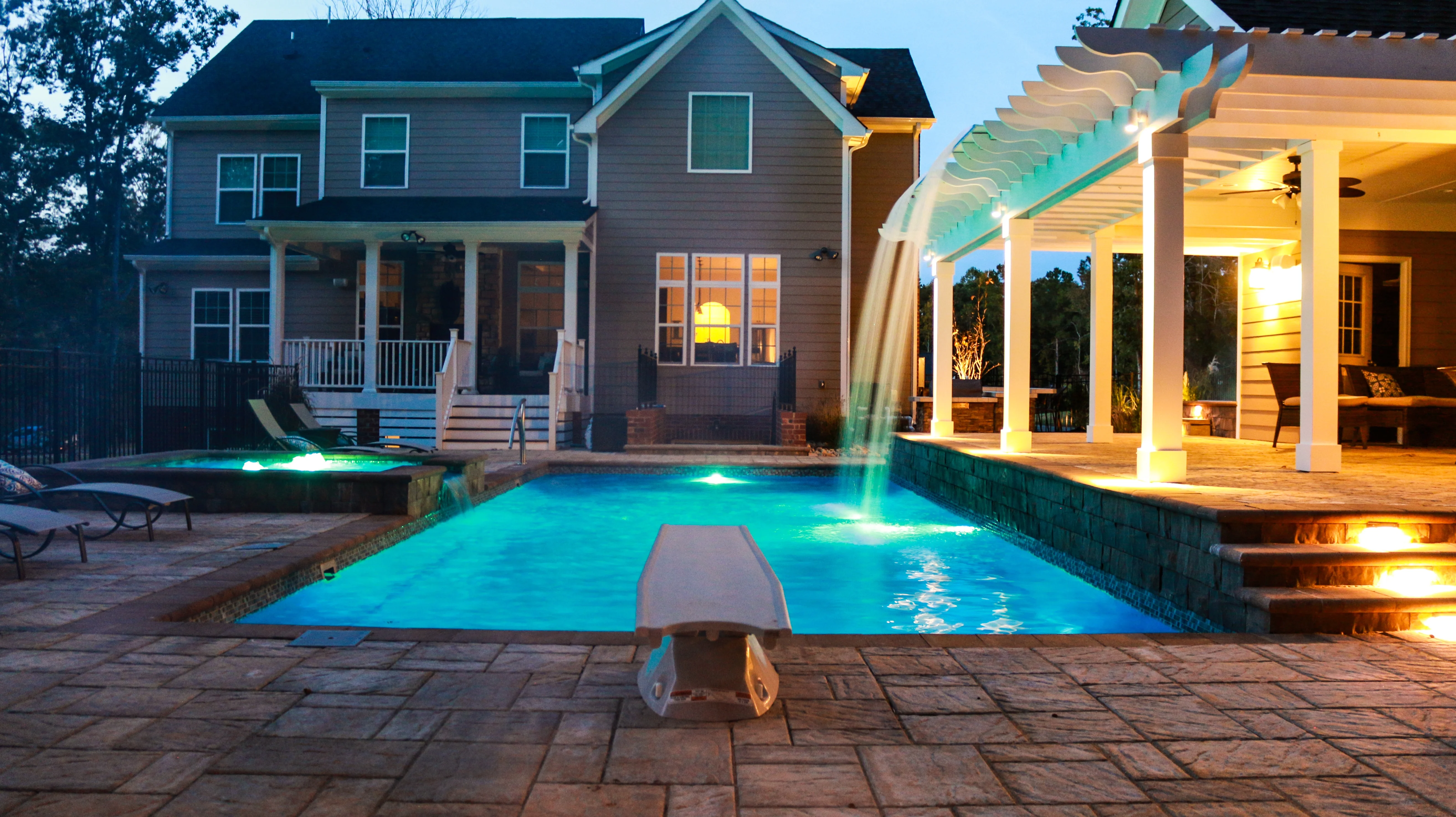 Conclusion
There you have it, folks. Getting yourself an inground pool is no small feat, and we applaud anyone going through the journey no matter what pool type they choose. If you're looking for more information on your search for fiberglass pools for sale, might we suggest checking out our free 2022 Fiberglass Pool Buying Guide eBook. If you're looking to decide which fiberglass pool is best for your family, we invite you to try our pool selector quiz and see which of our models could work for you. Our inground fiberglass pool cost calculator is another helpful tool for figuring out how much the fiberglass pool you're envisioning just might cost you.