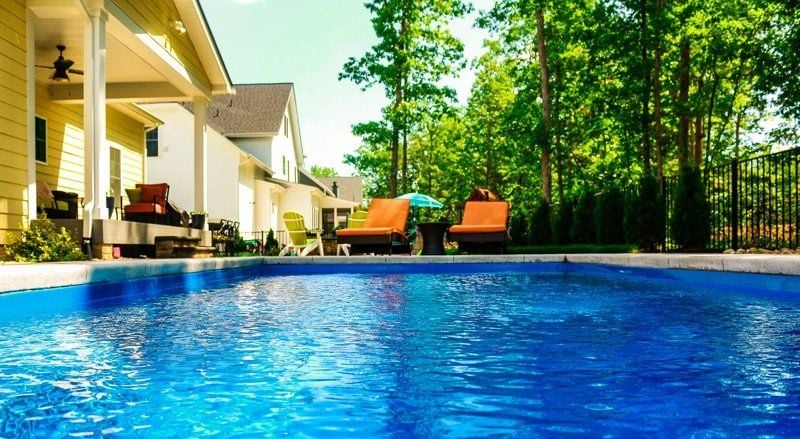 Subscribe
How Much Do Pools Cost in Savannah, GA?
Fiberglass Pool Information | Cost and Pricing | Concrete Pool Information | Vinyl Liner Pool Information
How much do inground pools cost? This is the first question asked by homeowners and pool shoppers 99% of the time. And the folks in Savannah are no exception.
We love answering this question so much, we have dedicated entire sections of our website to help answer it so as to provide much more detail than the answer "it depends".
Savannah, known for its coastal location and lively atmosphere, is a hub of fun and relaxation. With a humid subtropical climate, you might be tempted to relax with a swim on Tybee Island (which hey, no judgment, it's beautiful there).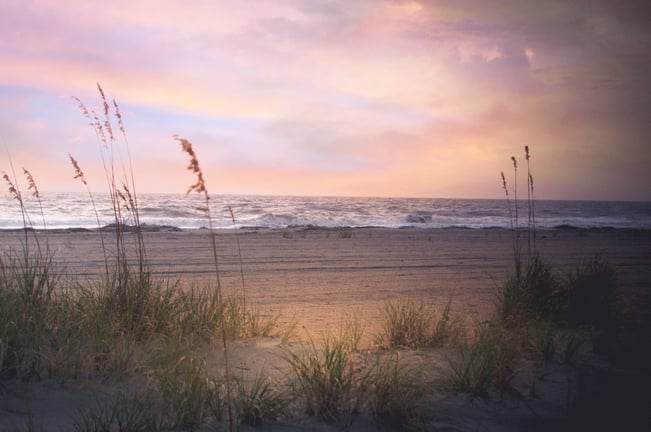 But these ingredients also combine to create the perfect recipe for relaxation in an inground pool right at home.
River Pools is in the business of crafting high-quality fiberglass pools with knowledge of pool installation behind every decision we make. We've been there with you - the curious pool buyer - before, so we feel confident we can help guide you towards your perfect pool. But after reading this article we want you to have enough information to help take your planning to the next step. While we'd love to see one of our pools in your backyard one day, we'll be even more excited to help you get the specific answers you need to make a well-informed decision.
In this article we're going to provide a greater understanding of what the total costs for a pool in Savannah might be based on a number of different factors. Afterward, we invite you to use our pool cost calculator to begin shaping the budget for the specific project you have in mind.
Some questions we'll be covering will include:
What pool types are available to me in Georgia?
How much does it cost to build a swimming pool in Georgia?
How much does it cost to install an inground pool in Georgia?
Does a pool add value to a home in Georgia?
Do you need a permit to build a pool in Georgia?
Now, how much does a pool cost in Savannah, GA? Let's find out.
What Types of Pools Are Available in Georgia?
To find out how much it costs to install an inground pool in Georgia, we first need to talk about pool type options. Many years ago, Georgia was mainly a concrete market where the occasional vinyl pool was also installed. But over the last 10-20 years, there has been major growth in fiberglass throughout the south, and Georgia is certainly no exception to this trend. With that being said, there are three types of inground pools available to you in Georgia as you're making this decision. They are:
Concrete
Vinyl
Fiberglass
Keep in mind, all three types will have factors during installation and after that you'll have to consider when making a final budget. These could be required permits, extra excavation or fencing potentially needed according to local ordinances, general maintenance, etc. Let's run through the expenses by type.
Concrete: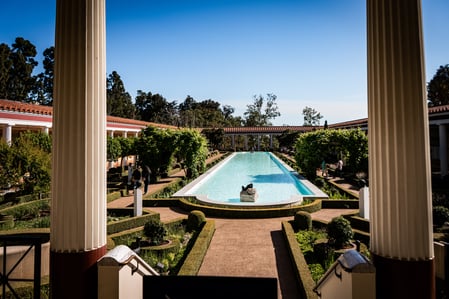 Concrete pools offer the widest range of customization options and additional features. But with so many
possibilities also comes the possibility of a much higher project cost. Concrete pools can cost anywhere from $75,000 to $200,000 (that's an average, they can actually get much higher) depending on the intricacies of the pool - retaining walls, water features, etc. can add zeros to price tags . Any shape or design is within your reach with concrete, but it may not be within your budget.
Vinyl:
Vinyl liner pools often are the least expensive pool type to install, no matter where you're located. They are built on-site in your yard, which reduces shipping cost. The average cost of a vinyl pool install can range anywhere from $30,000 to $120,000. Where additional costs can often add up is in their liner replacements - these tend to be replaced every 5 to 9 years or so. More liners means more money going into your pool maintenance expenses.
Fiberglass: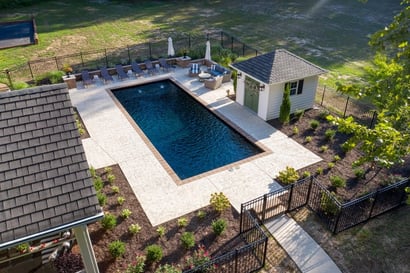 Inground fiberglass pool prices can range anywhere from $40,000 to $200,000 to install in the Savannah area. Of course, fiberglass pool prices can increase depending on which features and add-ons you're looking for - fiberglass pools with a tanning ledge, water features, etc.
Fiberglass pool shells are crafted in a facility and then shipped to you for installation. Good news - that means fiberglass pool manufacturers are better able to control the quality of the pool and make sure it gets to you in proper condition. Bad news - this adds on a shipping price tag.
We have a comparison page for the three inground pool types which answers the question of "what are the advantages and disadvantages of a fiberglass pool, concrete pool and vinyl liner pool?" You can find that handy guide by tapping the button below:
Pool Maintenance In Savannah, GA
We can't talk about how much pools cost in Savannah, GA without accounting for prices that come after the install curtain closes. Pool maintenance is a necessary part of pool ownership, but how you maintain it depends on your pool type. Here's a great summary of ballpark prices you can expect to pay for maintaining your pool:
Concrete pools often require more chemicals than other pool types since gunite is harder to penetrate. They also need regular brushing (I know, sounds like we're talking pets and not pools, but not that kind of brushing!). These pools are more prone to algae growth due to their porous surface, and regular brushing helps prevent that buildup. A resurfacing of your pool will also have to take place every 10 to 15 years due to the porosity and break-down of surface material. Acid washes are also a typical concrete pool regimen to keep pH levels balanced. Considering all these factors, your total concrete pool maintenance cost for 10 years could run you around $27,400 on average — certainly the highest of your three options.
Vinyl liners are known to tear or wear-out with time (or when your puppy pal gets one of his talons hooked). Replacing the liner is a step in the maintenance process you can count on having to do, and it can cost around $4,500 in a 10-year period. Other needs like higher chemical use to make sure water stays clean, and electricity for various systems, will also contribute to your expenses. In the end, you'll be spending about $11,500 total for 10 years of maintenance, give or take.
Maintenance is one area where fiberglass pools shine since they are considered to be the lowest maintenance pool type of the three. BEFORE YOU SKIP THIS SECTION, remember that low maintenance doesn't mean no maintenance. Just like any nice car or fancy collectible, you're putting your hard-earned dollars into this beauty, so doing everything you can to maintain it is a must. Resurfacing and refinishing aren't required for this pool type if good care is taken. Chemicals and electric expenses are needed, however. Based on the figures given above, this means you'll spend about $3,750 in 10 years of pool maintenance with fiberglass.
Other Factors of Pools in Savannah, GA
A simple question you may have is "Does a pool add value to a home in Georgia?" The answer, when referring to fiberglass anyway, is also pretty simple: yes. Fiberglass pools retain their value, and a well-taken-care-of fiberglass pool will very likely add to your home's value. Granted, you likely won't get out of the pool (in the home sale) what you put into it, but oftentimes the mere fact of having a pool, especially in the South where it's so much warmer, makes a big, big difference in generating selling interest in the market.
Permits are something every new pool owner needs to think about when starting their pool-buying journey. So, do you need a permit to build a pool in Georgia? Well, what permits are needed to build a pool in Georgia will depend a lot on city/county regulations. For Savannah, a building permit is required to install a pool. Ask your swimming pool contractor in Savannah, GA and they'll have the full scoop.
What Pool Type Should You Choose?
Of course, all of these figures are approximate and averaged. The best way to find out the cost of that pool you're itching to have is to contact a dealer. Local pool builders in Savannah, GA will have the know of the area and be able to give you pricing. While our heart will always belong to fiberglass, we encourage you to consider all options. After all, we know that because of fiberglass' limitations in shape and size, it's not always the best fit for everyone. Furthermore, We understand the money going into a swimming pool is no pocket change - and we want you to feel well-versed in pool knowledge of all types so you make a decision you can stand by for years to come. This is exactly why we're so obsessed with consumer education here on our website-- as you've likely noticed. :)

If you're interested in fiberglass, we recommend going with a fiberglass pool shell manufacturer who cares about quality and transparency. River Pools developed The River Pools Way for this exact reason - so you, fellow homeowner, can be assured that the pool you're receiving is unique, strong and an awesome one-piece pool. Check out the shapes River Pools has to offer resources, and if you can't choose? Our Pool Shape Selector can help narrow it down based on your needs.