How to Buy a Fiberglass Pool in 2023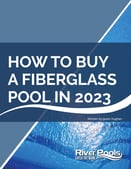 So you're looking to buy a fiberglass pool? Researching what you'll need for your new inground pool could take WEEKS. And when summer is already here, you don't have that much time.
To help, we've created the ultimate guide to buying a fiberglass pool!
Simply fill out the form on this page to instantly access your free fiberglass pool buying guide.