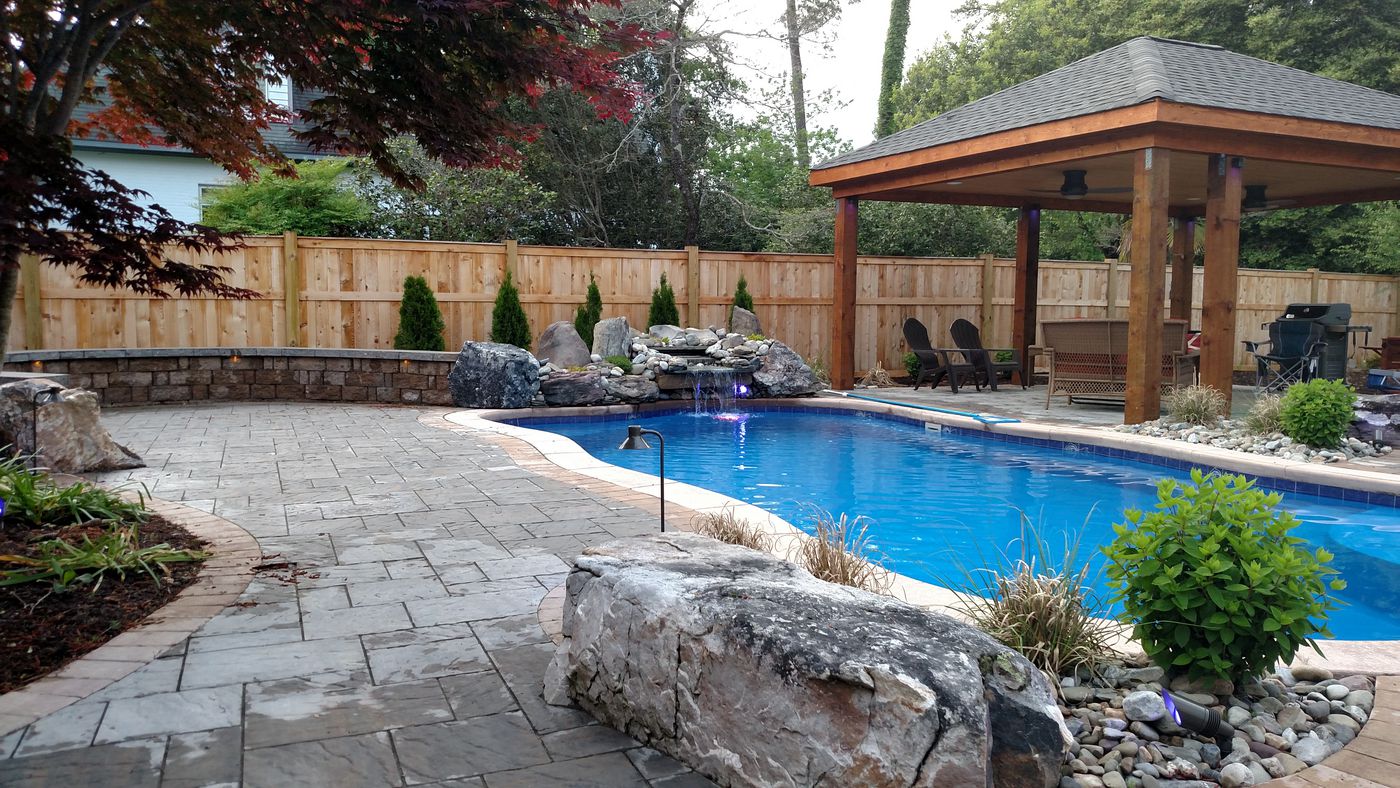 Subscribe
Unbiased Pool Owner Speaks Out Regarding Concrete vs Fiberglass Debate
Fiberglass Pool Information | Fiberglass vs Concrete vs Vinyl Liner | Installation & Construction | Pool Videos | Options and Accessories | Pool Design Guides
As just about any pool shopper knows, there is a significant debate raging on in the swimming pool industry:
Concrete Compared to Fiberglass: Which is the Best Swimming Pool?
Understandably, this question merits serious consideration. But the truth is, just about every pool guy is quite biased when it comes to the product they sell. And no matter what any person says, they are almost always leaning one way or another when it comes to what they tend to recommend to customers.
I've mentioned many times that we try not to be 'that guy' here at River Pools---You know, the one that is so blinded by his own products and need to 'make a sale' that he completely loses track of what the customer is really looking for. In reality, the fact is fiberglass pools aren't for everyone. Nor is a concrete or gunite pool the right choice for many consumers. One has size/shape limitations. The other involves significant upkeep, chemicals, and maintenance.
But when comparing the two, the truest way to know the merits of each product is to actually ask a consumer who has owned or currently owns both products. After all, pool owners that have experience with only one type of pool only know things from their one-way perspective. Not that this is by any stretch a bad thing, it just is what it is. But when you take an individual who owns both and ask that person to compare, well then we have a serious analysis at hand.
So without further ado let's finally hear what a customer who owns both products has to say. The following video shows Ken Knull, owner of Yankee Pt marina in Lancaster Virginia. Ken owns a fiberglass pool at his marina. He also owns a concrete pool at his residence. Considering the heavy usage of his fiberglass pool, Ken is the perfect case study of someone who can shed legitimate light and understanding on such a long-standing debate:
If you'd like to learn more about the different pool options available to you, be sure to check out our free eBook, "Comparing Fiberglass, Concrete, and Vinyl Liner Pools in the Modern Age" for a comprehensive comparison of the three types.