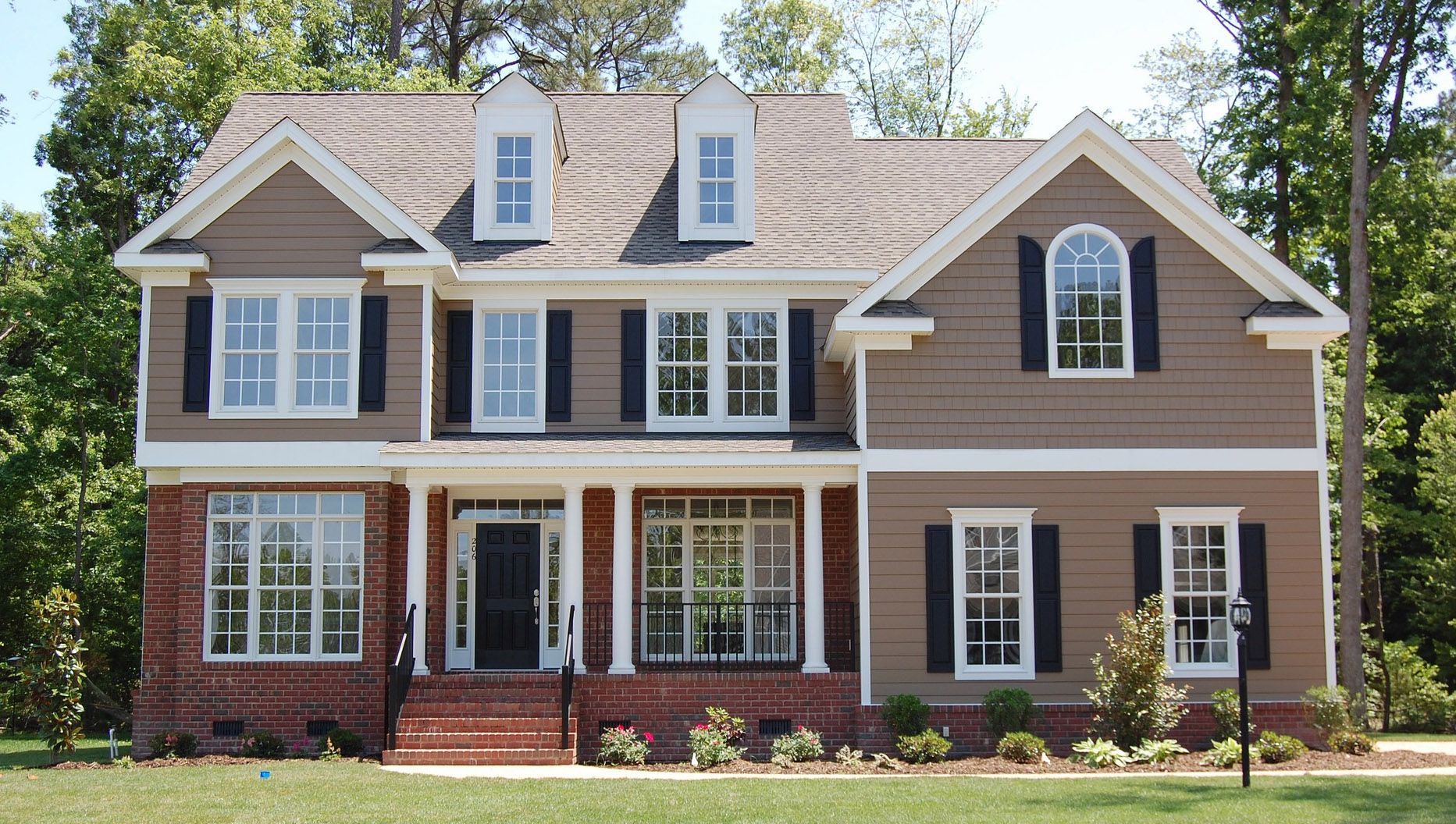 Subscribe
How to Prepare for a Pool: Inground, Above Ground, Indoor, and Rooftop
What should you do if you want to get a pool in the future but aren't getting it just yet?
As manufactures of fiberglass swimming pools, we have customers contact us about this all the time.
Often, people who are interested in a swimming pool ask, how can I prepare my home for a pool even if I don't want one right now?
Because every home is different and not everyone wants the same pool type in the same location, we created this guide to help you prep your home for a pool wherever you want it to be.
How to Prepare Your Yard for a Pool
Are you going for the traditional inground pool in the backyard? Whether you are installing your pool this year or you plan to install one in the coming years, here's how to prepare for a pool.
Inground Swimming Pool Preparation
The very first thing that you should do is check your local zoning and setback rules. Before you can prepare the area where you want the pool to go, you have to know where the pool can go. This may include how far your pool needs to be from your home and surrounding homes, for example.
Equally important, you also need to check for overhead and underground utilities. If you have utilities under or over where you want your pool to go, you can work on getting those rerouted while you finish prepping the area.
After you have determined where your pool will go and you know that your utilities are clear and out of the way, here's how to prepare the ground for a pool:
1. Think about what size pool you want. In order to clear the space that you need to build your pool, you should have a rough idea of the pool size that you want. It doesn't have to be exact measurements at this stage, but you don't want to do more work than you have to or find out that you haven't done enough when it comes time to build the pool.
2. Clean up. Clear out any debris, rocks, or vegetation that might be covering the area where you want your pool to go. This may also include relocating sheds, furniture, or play equipment that you have in your yard.
3. Remove trees that are in the path of your pool and patio. You don't have to remove all of the trees in your backyard, but you need to clear any that sit within the pool's area and the area designated for your surrounding patio. You can save your trees as long as the base of the trees don't come closer than 15 feet to the pool space. You also don't want trees to be any nearer than six feet from the pool patio. Read more about inground pools and trees.
Pro tip: Instead of cutting your trees down, remove them at the root or call a professional to have this done.
Note: If your yard is sloped and you don't want to build a retaining wall, you may need to install your inground pool above ground or opt for a semi-inground pool.
Still building your house?
You might want to wait on finishing the driveway until after the pool is done. Heavy pool building equipment tends to crack paved or concrete driveways, so if you know that you want a pool, it's a good idea to finish your concrete or asphalt work after the pool is installed.
You should also hold off on any permanent perimeter walls. Again, we have to get the large pool equipment (i.e., excavators) into your yard somehow. This often requires tearing down and rebuilding perimeter walls and fencing, but if your house is still a work in progress, you can skip this step and just build the wall once the pool is finished.
Pro tip: Designate space for pool equipment and storage while preparing your house site plans if at all possible.
How to Prepare for an Above Ground Pool
With an above ground pool, you'll also have to be mindful of utilities and zoning regulations before you bring in your swimming pool.
You'll also have to make sure that the ground beneath your pool is level, firm, and clear of rocks, shrubs, trees, and other vegetation. It's essential that the ground provides a sturdy, level base for your above ground pool. This means that rather than filling in uneven areas with dirt, you should dig down any uneven areas to maintain the compactness of the soil. Without doing this, settling issues will be inevitable.

How to Prepare Your Home for an Indoor Pool
Planning on building your pool indoors? Is the pool going inside your existing home or in a new outdoor structure?
If the pool is going to be in a new structure, you'll still need to comply with zoning regulations and make sure you're not going to run into any underground utilities while excavating. You should also work with an experienced architect as the structure is going to need adequate insulation, heating, cooling, ventilation, and lighting.
If you want to build the pool and close it in later, you can absolutely do so. Just make sure to let your pool builder know what your plans are ahead of time. If you know the size of the indoor pool structure, your pool builder may be able to pour footings for it while the deck is being poured. They can also rough in any water and electrical for the future building before the deck is poured.
If the pool is going inside your existing home, you'll need to work with an architect to make sure that your home is ready for an indoor pool. This means installing an excellent dehumidifying and ventilation system and making sure that the pool water can't get to and damage the rest of your home. You'll also need heating, lighting, and cooling in the pool room, which will most likely require additional work. It's unrealistic to think that you can take any room in your house and build a pool inside it without these modifications.
Keep in mind that vinyl liner, fiberglass, and concrete pools all work as indoor swimming pools, so you'll have a lot of options.
Want to read more about indoor swimming pool costs, accessories, and requirements? Read our indoor swimming pool guide next.
How to prepare your home for a rooftop pool
A rooftop pool can be a nice addition to any home with limited yard or indoor space. However, putting thousands of gallons above your living area is going to require a very sturdy structure. If you want a rooftop pool, you need to make sure that:
You have permission and can obtain permits to build a pool on your roof

Your home insurance company provides coverage for leaks and other rooftop pool-related damage to your home

Your home is reinforced and able to withstand the weight of a pool

Your neighbors will not be affected (typically if you share a building)

You can put in a double vessel to prevent leaks
Read more: Who Can Get a Rooftop Pool?

What to Know Before Building a Pool
As a final takeaway, here's what you need to know before building any type of swimming pool anywhere in your home.
Check zoning rules and make sure you'll be allowed to build a pool where you want it.

Check for utilities (overhead and underground). Please don't try to DIY an excavation before checking for underground utilities! Read more about your first steps to getting an inground pool.
Do your research on pool builders. Make sure to properly vet your builder before you hire them, and ask for references.
Figure out which pool type is best for you. Not everyone wants or needs the same type of swimming pool, so you'll have to do some research to decide which one is right for your home. You can read our in-depth comparison guide or download our ebook below to get a closer look at the three main inground pool types.

Decide how you're going to pay for the pool.

Do you want to get a pool loan, or do you need time to save up the money? Be sure to explore your financing options in advance (you can read more about pool loans here).
At River Pools, we manufacture world-class fiberglass pools for customers across North America. If you think a fiberglass pool may be right for your home, feel free to browse our catalog of models, visit our educational video library, or try out our pool pricing calculator below. You can also request a custom quote here.
---

Want to see about how much that cost will be with all your favorite pool accessories?
Use our Design and Price Tool to walk through your options and approximate price!
---
Up Next:
A Guide to Inground Swimming Pool Size, Costs, and Prices: Everything You Should Know
How to Get a Pool Fast and Cheap by Summer