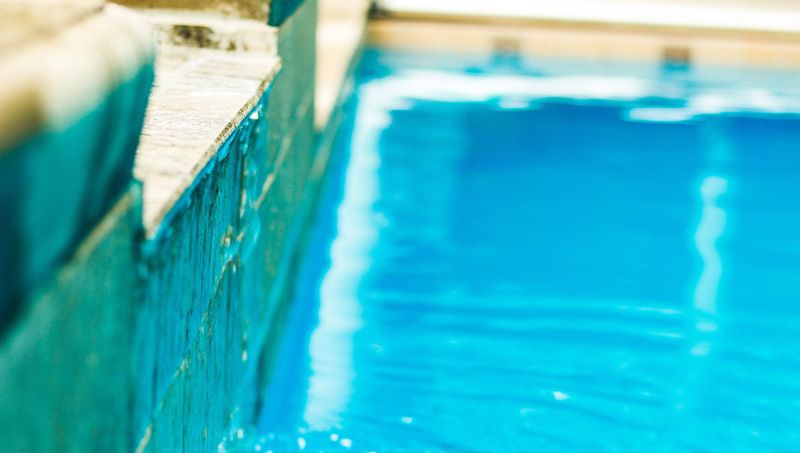 Subscribe
Inground Pool Prices in 2021 (Infographic)
Installation & Construction | Cost and Pricing
Does the sweltering summer heat have you thinking about getting an inground swimming pool?

Are you searching for pool cost estimates online but can't seem to find what you need?

With decades of experience in the inground pool industry (now specializing in fiberglass), we know exactly how much inground pools can cost to build and own. Our goal is to empower pool shoppers like you with information so that you can make the right choices without any lingering buyer's remorse.

After all, what good is all of our knowledge if we don't share it with the world?

To help you determine your pool budget and pick the right inground pool for your home, we'll share the basics of inground pool prices and a few key facts about each of the swimming pool types.

By the end of this article, you should have a better idea of how much an inground pool might cost and which type of pool will suit your needs best.

Let's jump in.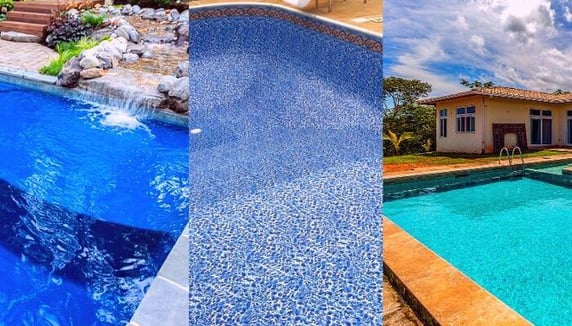 How much does it cost to build an inground pool?
We know from our many years of working with inground pool shoppers that cost is one of the primary deciding factors when choosing which inground pool to buy. To give you a good idea of what you can actually expect to pay, here are the starting costs and overall price ranges for each of the inground pool types.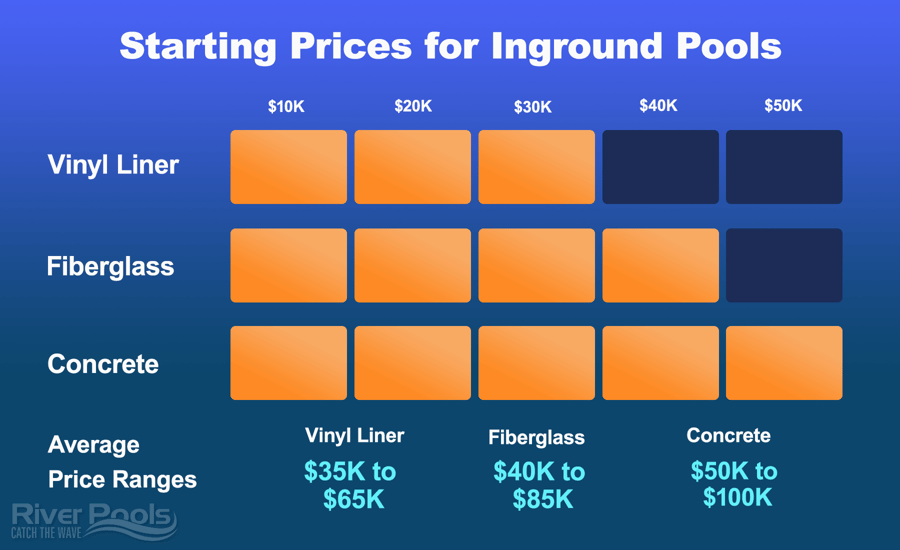 The breakdown: Concrete pools typically cost between $50,000 and $100,000 and up, fiberglass pools usually cost $40,000 to $85,000 and up, and vinyl liner pools usually cost between $35,000 and $65,000.
These prices can seem a bit steep at first glance, but most people find that swimming pools are a good investment, and many inground pools can increase the value of your home.
But what if you want to keep your costs down as much as possible? What if the pool type that you really want is just out of your price range? Here are a few ways that you can save on your inground pool.
How to Get a Swimming Pool Cheap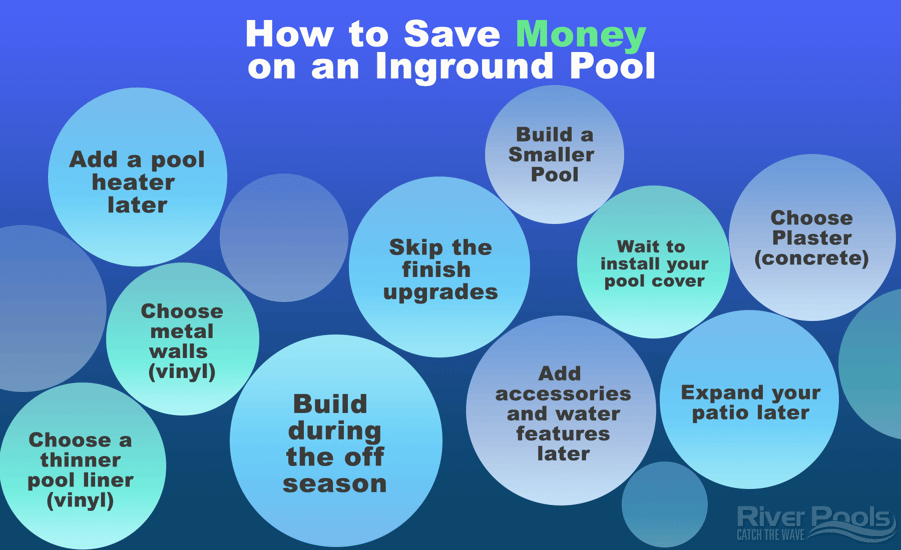 The breakdown: If you want to save money on an inground pool, the best thing you can do is choose a smaller pool design. We've found that most families are perfectly happy with a 12x24 ft inground pool, for example, and don't necessarily need the extra space that bigger, deeper pools can provide.

Read more: Small Inground Pools: Sizes, Shapes, Cost, Pros, & Cons

Our next best tip is to add things later. That includes pool heaters, pool covers, patio, and other accessories. Just make sure to plumb for water features and slides in advance and get things like pool lights and jets installed while you're building the pool.
Note: A safety pool cover can be added later without a problem. If an automatic cover is added after the pool is finished, it has to be installed on top of the pool deck.

Looking for the best deal? You can also try building during the fall or winter when many pool builders offer discounts.

If you plan on building a vinyl liner pool, you can choose metal walls to save on costs as long as you don't want to install a salt system (the metal can quickly become corroded). Thinner liners are also cheaper, though they are aren't always as durable as thick ones.

If you want to build a concrete pool, you can save significantly (sometimes tens of thousands) by choosing plaster over tile or aggregate.

Skipping finish upgrades for your fiberglass pool can also save you a couple thousand dollars, but keep in mind that you won't be able to change the color of your pool's gelcoat once the pool is installed.
Inground Pool Installation Cost
It's important to note that your pool's installation package will also have a huge impact on the overall price of your swimming pool. The more work you want your pool builder to do or manage, the more you can expect to pay. Let's take a look at what the different inground pool packages might include.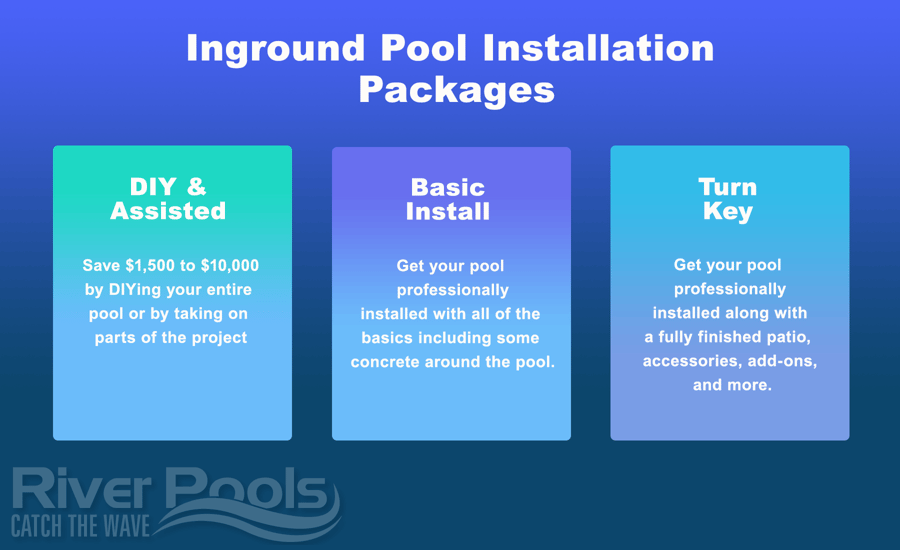 The breakdown: You can expect to save around $6,000 to $10,000 on a DIY fiberglass pool, $1,500 to $5,000 and up on a concrete DIY pool, and $5,000 to $10,000 or more on a DIY vinyl pool. Doing part of the project yourself (like the excavation or patio) can also help you save on overall costs.
Warning: DIY pools can be risky, so we always recommend getting an experienced pool contractor to install your pool for you. If you want to save on the installation, your best option is to choose a basic package that includes the pool, all of the necessities, and some concrete around the perimeter.
If you want more upgrades and a higher-end pool patio, you can customize a turn-key installation package to include everything that you want in your project.
Feel free to take a look at our cost and pricing guide to learn more about your installation package options.
Inground Pool Accessories
Speaking of accessories...another thing that can rack up your swimming pool cost is adding a ton of them to your project. For example, a basic $40,000 pool project can quickly evolve into a $70,000 project by the time the homeowner adds a pool cover, heater, salt system, and separate tanning ledge.

To give you a general idea of what you might have room for in your budget and how much these add-ons cost, here are the average prices for the top inground pool accessories.
| | |
| --- | --- |
| Pool Accessory | Average Cost |
| Saltwater chlorinator | $1,700 - $2,500 |
| LED lights | $700 - $900 |
| Security Cover | $1,800 - $2,700 |
| Automatic Cover | $12,000 - $22,000 |
| Waterline tile | $2,700 - $3,200 |
| Cascade waterfall | $1,000 |
| Custom water features | $2,500 - $25,000 |
| Above ground spa | $6,000 - $10,000 |
| Pool heater | $3,000 - $6,500 |
Want to see how much a fiberglass pool might cost with all of your favorite add-ons? Try out our pool pricing calculator below for a rough estimate!
---

Want to see about how much that cost will be with all your favorite pool accessories?
Use our Design and Price Tool to walk through your options and approximate price!
---
Inground Pool Maintenance Costs
Getting your pool in the ground is only the first step, and there will be many more expenses to cover as long as you own your pool. Although a pool might seem like little more than a hole in the ground, it's actually an intricate machine that will require lots of attention over its lifetime.
Pro tip: Taking proper care of your pool is the best way to avoid costly repairs and renovations later down the line.
We're not going to sugarcoat the facts - maintenance, upkeep, and possibly the occasional repair will cost you thousands of dollars as a swimming pool owner.
However, the exact cost will depend on the type of pool that you own and how well you take care of it.
For example, let's say your pool lasts at least 30 years. How much are you prepared to spend on your pool over that timespan? Are you willing to pay 50% to 100% of the building costs?
Here's what you can expect in terms of maintenance expenses for each of the inground pool types.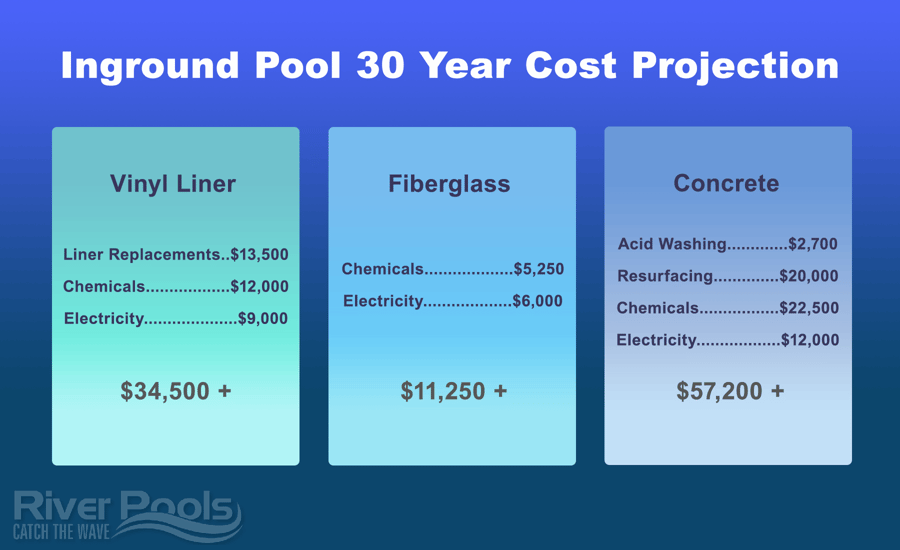 The Breakdown: Vinyl Liner Pools
On average, you can expect to spend $4,500 for each vinyl pool liner replacement. Most vinyl pool owners find that they need to replace their liner every 5 to 9 years. That comes out to a minimum of $13,500 over 30 years. Chemicals and electricity for a vinyl liner pool also cost about $700 per year, which adds up to $21,000 over 30 years (not accounting for inflation).
The Breakdown: Fiberglass Pools
You can expect to spend around $375 per year on chemicals and electricity for a fiberglass pool, which amounts to $11,250 over 30 years. Why is it so much cheaper? Aren't all pools the same? Fiberglass pool surfaces are smooth and algae resistant, which means you won't have to spend as much on chemicals, and you don't have to run your filter as long. You'll also notice that we didn't include resurfacing costs in the 30-year maintenance pricetag. That's because many fiberglass pools don't need to be resurfaced, but if the pool does ever need to be refinished entirely, you can expect to spend around $10,000 or more.
The Breakdown: Concrete Pools
Concrete swimming pools are by far the most expensive inground pools to maintain. Chemicals and electricity alone can cost over $1,000 per year, which adds up to nearly $35,000 over 30 years. Acid washing will be necessary every 3 to 5 years or so and can cost around $450 each time, which can add up to $2,700 or more over 30 years. Your pool's plaster, aggregate, or tile will likely need to be refinished every 10 to 15 years, and you can expect it to cost $10,000 and up each time. If you own your pool for 30 years, you're looking at spending a minimum of $20,000 on resurfacing alone.
Note: None of these estimates include professional cleaning services (most often used by concrete pool owners), which can add thousands to your pool's lifetime cost.

What is the best type of inground swimming pool?
The best inground pool for your home and family will be the one that suits your needs and brings you the most joy.
For some, a budget-friendly vinyl liner pool is the perfect option, while others prefer to stick to a classic concrete design.
We are seeing more and more people choose fiberglass as they discover the benefits of having a low-maintenance inground pool, but we know that prefab pools aren't for everyone.
If you're not sure which inground pool is best for you, here are some quick swimming pool facts to help you decide:
Vinyl liner pools generally last about 35 years, while concrete and fiberglass pools can last 50 years or more.

Fiberglass pools require the least maintenance of all inground pool types.

Concrete pools require the most maintenance and are the most expensive to maintain.

Plaster is the cheapest concrete pool finish, while tile is the most expensive.

Vinyl liner pools are the cheapest inground pool type to build but are not the cheapest to maintain.

Concrete pools are the most algae prone, while fiberglass pools are algae resistant.

On average, Fiberglass pools take about 2 to 4 weeks to install, vinyl liner pools take 4 to 8 weeks to install, and concrete pools take around 3 to 6 months to build.

You can customize the size and shape of a concrete or vinyl liner pool, but you can't customize the size and shape of a fiberglass pool.

Fiberglass pools typically aren't much larger than 16x40 ft.
Still don't have a clear winner in mind? You can download our free ebook below to get an in-depth comparison of the three main inground pool types before you buy. Happy swimming!


At River Pools, we manufacture world-class fiberglass pools for customers across North America. If you're interested in exploring your fiberglass pool options and learning about their benefits, you can browse our catalog of models, visit our learning center, or request custom pricing using the button below.
Up Next:
How Much Is My Fiberglass Pool Really Going to Cost?
25 Small Inground Pool Ideas for All Budgets