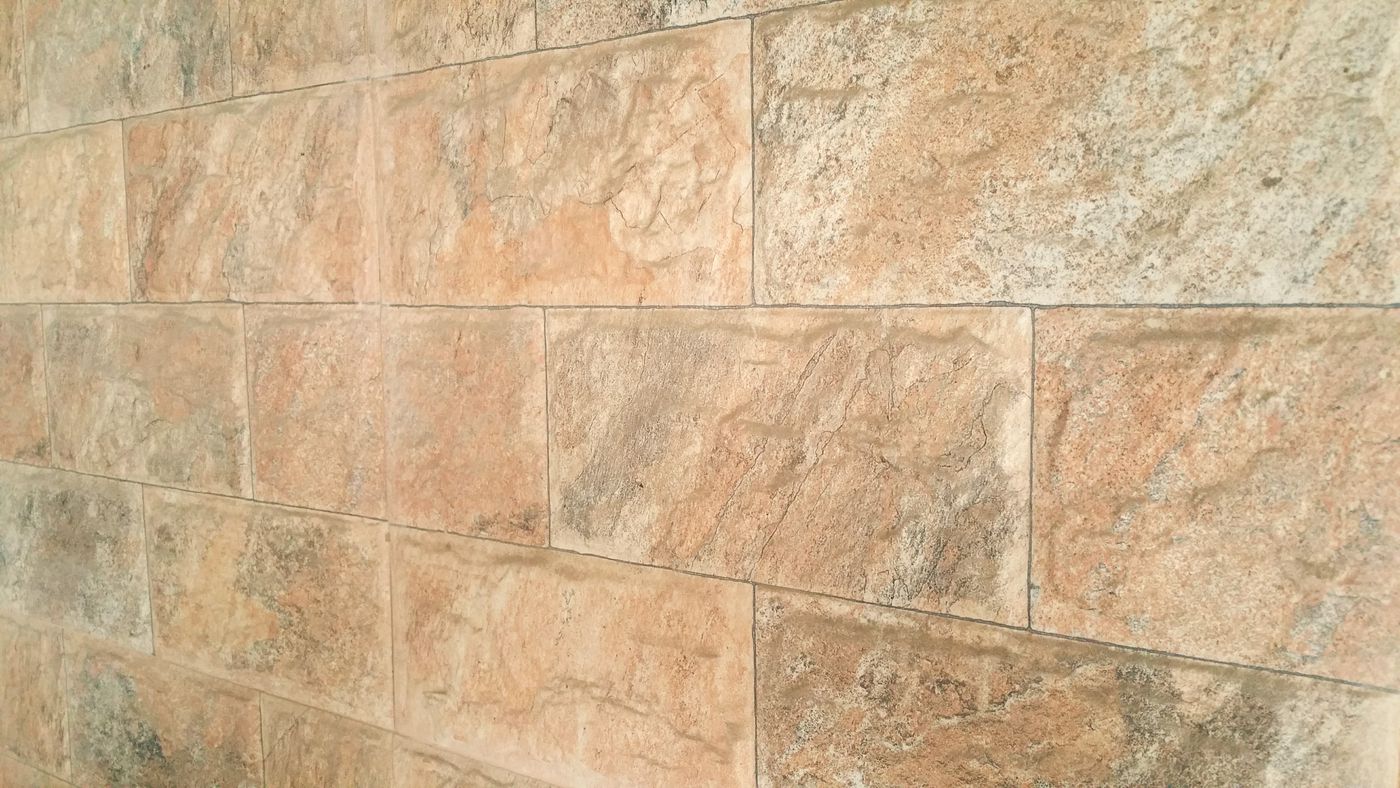 Subscribe
Fiberglass Pools and Retaining Wall Options
Finding A Pool Contractor | Installation & Construction | DIY Fiberglass Pools | Retaining Walls, Fence, and Landscaping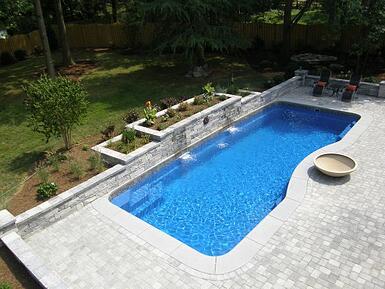 Lately it seems that a lot of homeowners I am meeting with have slopes in their backyards. Some of these slopes range in a grade difference of 1' to 6' from where the pool deck starts and finishes.
What this means is that your fiberglass pool, when set in the ground, may be even with the ground on one end or side and 1 to 6 feet out of the ground on the other end or side.
In such occasions, retaining walls are often the necessary solution, although moving the pool to another more flat location can at times work as well.
I had one customer who could have moved their pool to an area in the backyard that would have alleviated any walls, but they wanted the added visual effect the walls would give them.
Gravel vs Wall
Just because a pool is out of the ground a foot on one end or side does not mean that you will necessarily need a wall. Dirt can also be used to grade off of the patio.
When fill-dirt is used however, gravel should always be the base of the patio, be it concrete or pavers. This is because even a foot of fill dirt can settle and cause your patio to have structural problems like shifting, settling, or cracking.
We can use this technique (gravel vs. wall) with grades of up to 2', sometimes more, but the cost of gravel will soon outweigh the cost of the wall.
Turn-Down Slabs
In some cases with concrete patios a turn-down slab is also an option. This is where we form the wall and tie it in with the concrete deck. This is used on grades that are around 16" to 30", any higher than that is pushing it.
When the wall is complete we put some of the dirt against the wall to bring the grade back up at least enough to alleviate the need for a fence and/or railing.
Most counties will require a fence on decks that have an elevation of 20" or more. Each locality is different and it depends on the area that you live in.
Turn-down slabs are less expensive than the hardscape dry stack walls or natural stone walls.
Block Walls
One of the things I look for when doing a wall is to see if it can be made to be more functional to the backyard look than just holding back dirt.
For example, can the wall be moved closer to the pool to create an elevated water feature? This way the wall is still serving its purpose but also creating a raised patio, water feature, and a great look to the pool (as shown in the photo).
Let's face it, walls can be costly so why not make them an integral part of the swimming pool project? Most people go with a dry stacked paver style wall system.
These walls can add significant beauty to the pool project and are great for added water features. They are also less expensive than natural stone walls that are set in mortar.
On walls that are really high I might suggest terracing the wall to two or three different levels so as to alleviate cost and add further landscaping opportunities.
No matter what type of wall you go with it is important to know what the codes are in the area you live. Most areas require 4'+ walls to be engineered. I even know of one area that is now requiring walls over 2' being engineered.
Manufacturer specs can also dictate engineering needs.
And on a final note, remember that your builder should be licensed and insured as well as any sub contractors they may use when it comes to any retaining wall and swimming pool construction.
Questions? Comments? Feel free to leave your thoughts below.