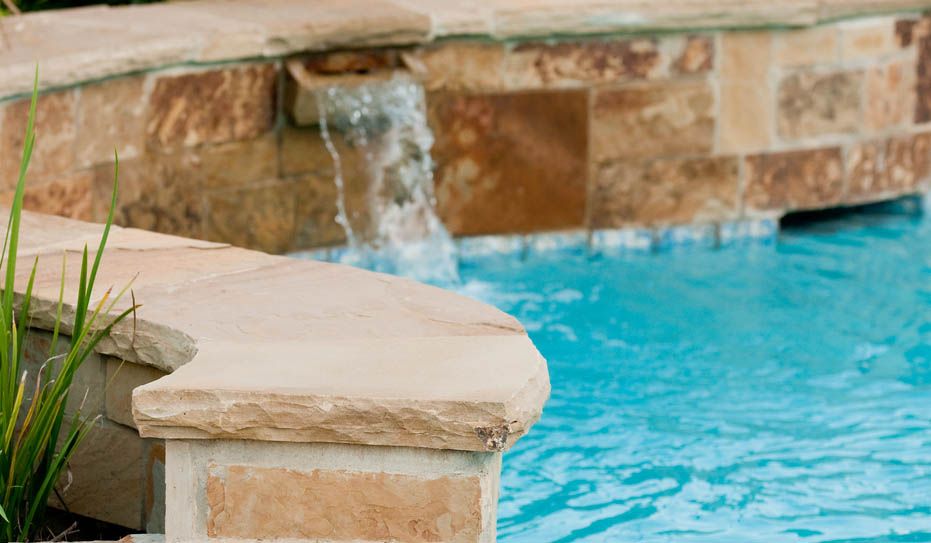 Subscribe
Retaining Walls For Pools 101: Types, Prices, And Features
Retaining Walls, Fence, and Landscaping
If you're interested in purchasing an inground pool and you have a sloped backyard, then you've probably considered incorporating a retaining wall into your design. In the following video, we'll cover the most popular questions people have about retaining walls around inground pools. Here's what we'll be discussing:
Types of retaining walls around pools
Retaining wall cost and prices
Popular retaining wall features
What Are The Types Of Retaining Walls Used Around Pools?
There are two main styles of retaining walls, both with their own method of construction.
Masonry walls are built out of either poured concrete or conrete block, and faced with stone.
Segmental retaining walls are constructed by dry stacking pre-cast concrete block together.
Segmental block retaining walls are the most popular for several reasons, including being very attractive and more budget friendly than masonry walls. We have a segmental retaining wall at our very own pool park located in Virginia.
How Much Do Retaining Walls Cost?
This is a pretty broad question with a variety of answers depending on which options you choose. Retaining walls are typically priced by the square foot, so the length and height will directly influence how much you spend.
The cost of segmental walls is also determined by the size and shape of the block used. Walls with multiple sized blocks are typically more attractive.
There are also many color options available. Take a look at our fiberglass pool photo gallery! Some of the retaining wall photos showcase the different options you could go with if you decide to purchase a retaining wall with your pool.
For more information about retaining walls, you may want to check out our previous written blog articles discussing them:
We hoped you learned a lot about the different aspects of retaining walls today! If you have any comments or further questions, feel free to post them below.
Are you interested in receiving a quote for one of our fiberglass pool designs? If so, please get in touch with us and a representative will contact you as soon as possible to discuss the needs of your project.
Looking for a faster estimate? Try out our pool pricing calculator today.
If you're still shopping around for an inground pool and don't know which type is right for you, download our free ebook below which explains the key differences between the three main inground pool types.
Up Next:
How Durable Are Fiberglass Pools and How Long Do They Last?
Small Pools 101: Shapes, Dimensions, Features And Other Considerations