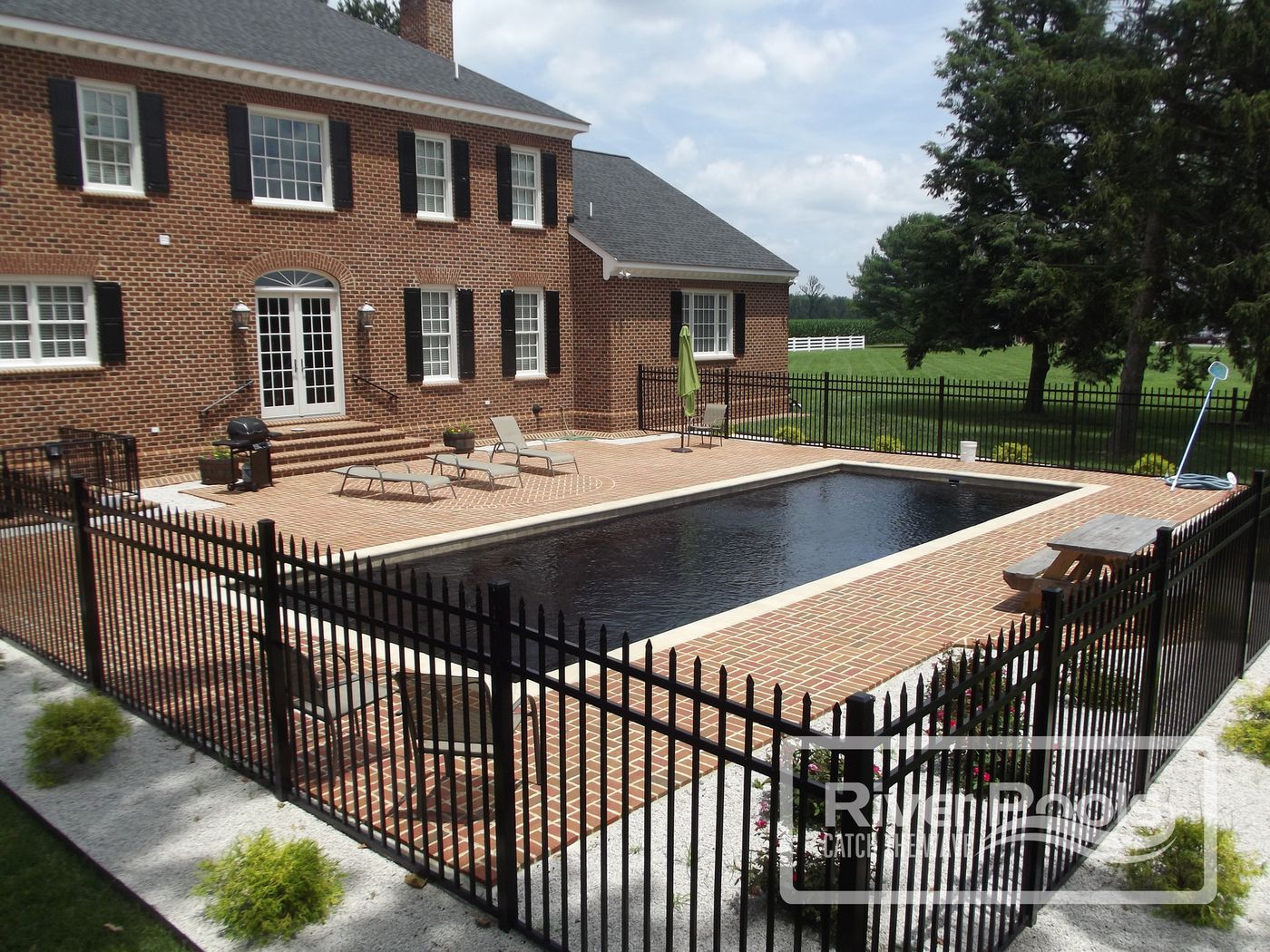 Subscribe
Small Pools 101: Shapes, Dimensions, Features And Other Considerations
If you are considering an inground pool and have limited space to work with, you're likely thinking that a small pool could be the way to go.
Today we're going to discuss some of the major questions we receive on a daily basis here at River Pools from folks who think that a small pool might be the best option for their backyard.
Let's jump right in!
What Are the Dimensions or Sizes of Small Pools?
We consider small pools to be up to 26' long and up to 12' or 13' wide. On the smaller side of this equation are specialized pools such as plunge pools and cocktail pools.
If this is too small for you, perhaps a medium pool (up to 34' long and 14' wide) would be a better fit.
Then there are always large pools, which can be 40' or even longer.
What Shapes of Small Pools Are Available?
This is a great question and the truth is that you have a lot of options.
The first big decision to consider is whether you prefer more of a linear design like a rectangle, or a shape with flowing lines such as a freeform design.
Here at River Pools we specialize in inground fiberglass pools and we actually offer both rectangular and freeform designs in small pool sizes.
How Much Do Small Pools Cost?
The answer: it really depends.
It depends on whether it's a concrete, vinyl liner, or fiberglass pool, on what type of patio material you select, and on what inground pool accessories you decide on.
But we find that a typical small pool project can range somewhere between $25,000 (before any patio or decking is installed) and $75,000 (for a basic turnkey project) with many exceptions being lower and even much higher.
What Features Can You Get on a Small Pool?
The good news is that you can add any pool accessory to a small pool.
For example, pool heaters, salt chlorinators, pool lights, pool covers, and the use of virtually all other accessories are not limited by the size of the pool.
There are also other types of pool features such as tanning ledges, sun shelves, or baja shelves (all virtually synonymous) that you can integrate into a small pool design, either as part of the pool or as a separate body of water that would typically spill over into the pool.
You can also have pool side water features on small pools which add both beauty and sound quality to the space.
What Is the Best Type of Small Pool?
As we alluded to earlier, there are three distinct types of inground pools: concrete, vinyl liner, and fiberglass.
Small pools are available in all three types; however there are significant differences between them.
If you are seriously considering investing a lot of money in your backyard, we would strongly suggest you check out our honest and comprehensive comparison of the three types of pools.
Are Small Pools Easier to Maintain?
Yes, just as a small yard takes less time than a large one, so too does a small pool take less time to maintain than a large pool.
But, exactly how much time depends on several factors such as what type of pool it is, how many trees you have surrounding the pool, what type of sanitation equipment you have, whether you have an automatic pool cleaner, etc.
Based on our experience, we would expect the average small fiberglass pool owner to spend about 20 minutes a week maintaining their pool.
At River Pools, we manufacture and install world-class fiberglass swimming pools and have designs of all shapes and sizes. Take a look at our models today or try out our pool pricing calculator to see how much your fiberglass pool might cost.
You can also contact us directly for a more accurate estimate for your fiberglass pool project.
Still not sure which type of inground pool you want? Download our free ebook below which breaks down the differences between the three main inground pool types.
Up Next:
How Do I Make Sure My Pool Is Right for Me?
Pool Loans 101: Rates, Payments, and How to Qualify
---
Editor's note: This blog article was updated on October 24, 2018.