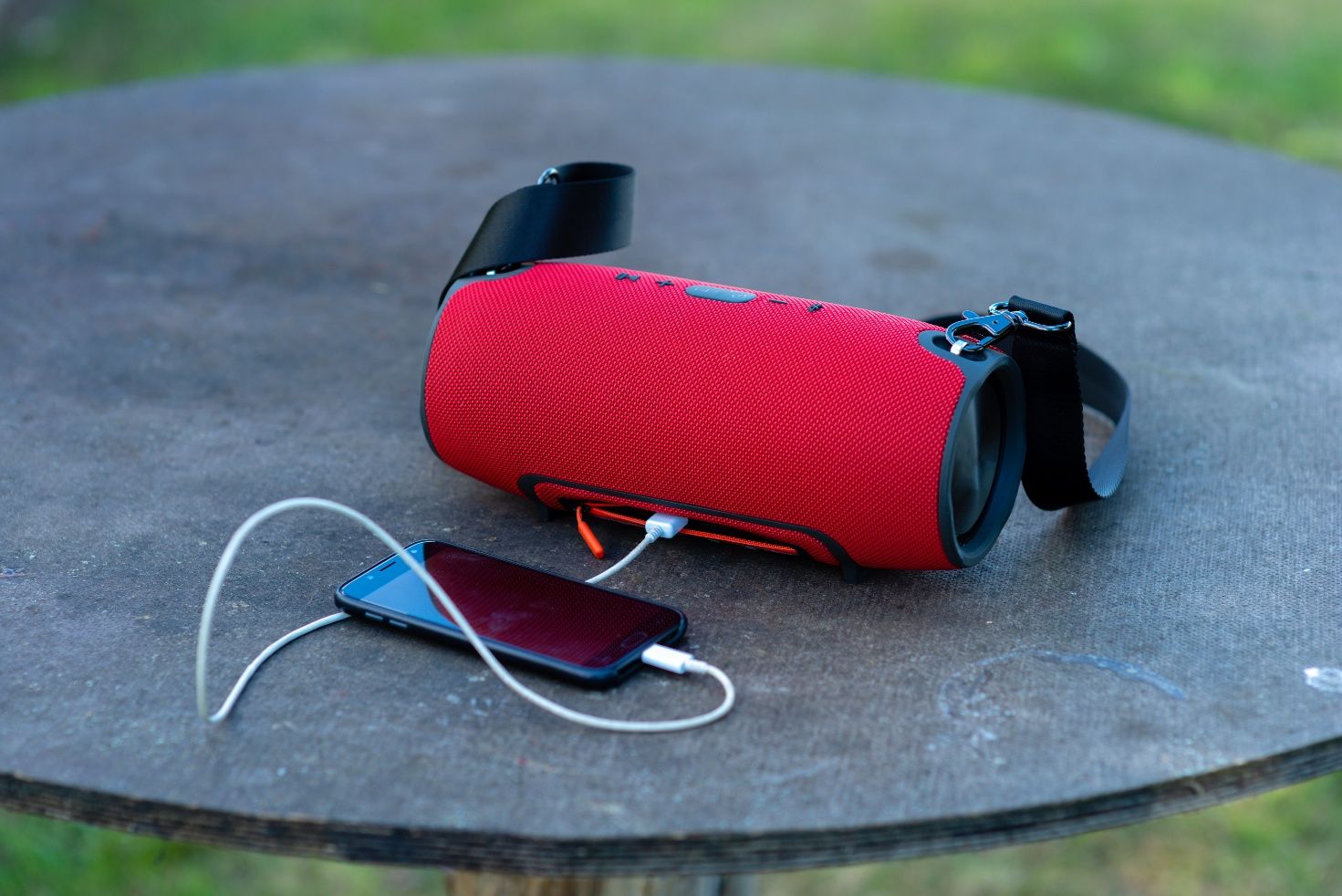 Subscribe
The 8 Best Pool Speakers For Outdoor Tunes in 2021
Options and Accessories | Pool Design Guides | Swimming Pool FAQs | Swimming Pool Accessories
Everyone knows you need at least three things for a great party: good people, good refreshments, and good tunes.
We might disagree on what makes for "good" people, refreshments, and tunes… but we can probably agree on the quality (or lack thereof) of any speakers or sound systems blasting those tunes to the party.
Great speakers come in all shapes and sizes. Size does matter when it comes to choosing a speaker, but perhaps not as much as you might think.
A quality speaker -- for most of us, at least -- should produce loud, clear sound at a reasonable price. When you're talking about using those speakers by your pool, it's also important to consider at least one other factor: how well they can stand up to water and/or inclement weather.
There are several ways a speaker can be protected from the elements.
Portable speakers can be brought outside when you need them, and secured safely indoors when your pool party's over. Speakers built for outdoor use should be able to withstand occasional storms and splashes. And waterproof speakers can offer the ultimate safeguard -- they'll keep working even if you drop them in your pool's deep end.
Every pool owner has their own priorities, so we've put together a list of great speakers in several pool-friendly categories.
You should be able to find speakers you'll love for your next pool party, no matter what tunes you'd like to play… or how friendly you are with your neighbors. Sometimes "too loud" has wildly different definitions, too.
Let's start with the easiest type of speaker to bring to any pool party: portable speakers.
The best portable speakers for your pool
Portable speakers are simply speakers you can take with you and set up anywhere. This typically means they're lightweight enough to carry around, have an easy-to-carry form factor, and can connect to your phone or other devices with Bluetooth pairing.
However, unless the speakers are also marketed as being waterproof, you shouldn't assume they'll stand up to a splashing. It is worth noting that most of our favorite portable speakers are also waterproof, or at least water-resistant.
We'll cover floating waterproof speakers further down on this list, so feel free to scroll down if you need waterproof sound in the pool itself ASAP.
We'll also cover non-portable outdoor speakers, which tend to be built water-resistant or waterproof, for anyone who wants the richest backyard sound experience possible and is willing to do a bit of connective legwork.
Here are a few of our favorite portable speakers...
Best portable pool speaker for integrated sound: Sonos Roam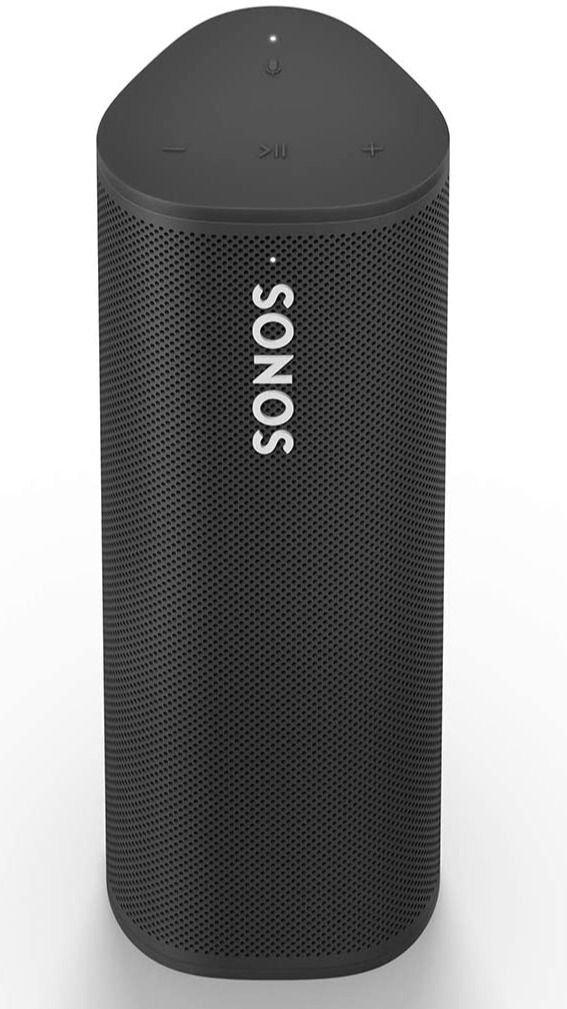 Audiophiles have enjoyed the Sonos lineup for years, and the Roam is the newest and smallest addition to that lineup.
It's Sonos' first truly portable speaker, and it's IP67-rated, which means it was built to survive in up to three feet of water for up to half an hour. It's a solid standalone speaker, though a bit pricey for the "portable" category. It can also be outdone in raw power by similarly-sized portable speakers, though only by a few.
The Roam truly shines when paired with other Sonos speakers, which can be linked together over WiFi through the Sonos app.
Pairing the Roam with a couple of strategically-placed Sonos One speakers will cover your backyard with a beat far better than the One can on its own. You might still have to move a multi-Sonos setup indoors after the party, as other Sonos speakers aren't nearly as rugged.
Best standalone portable speaker: Ultimate Ears Hyperboom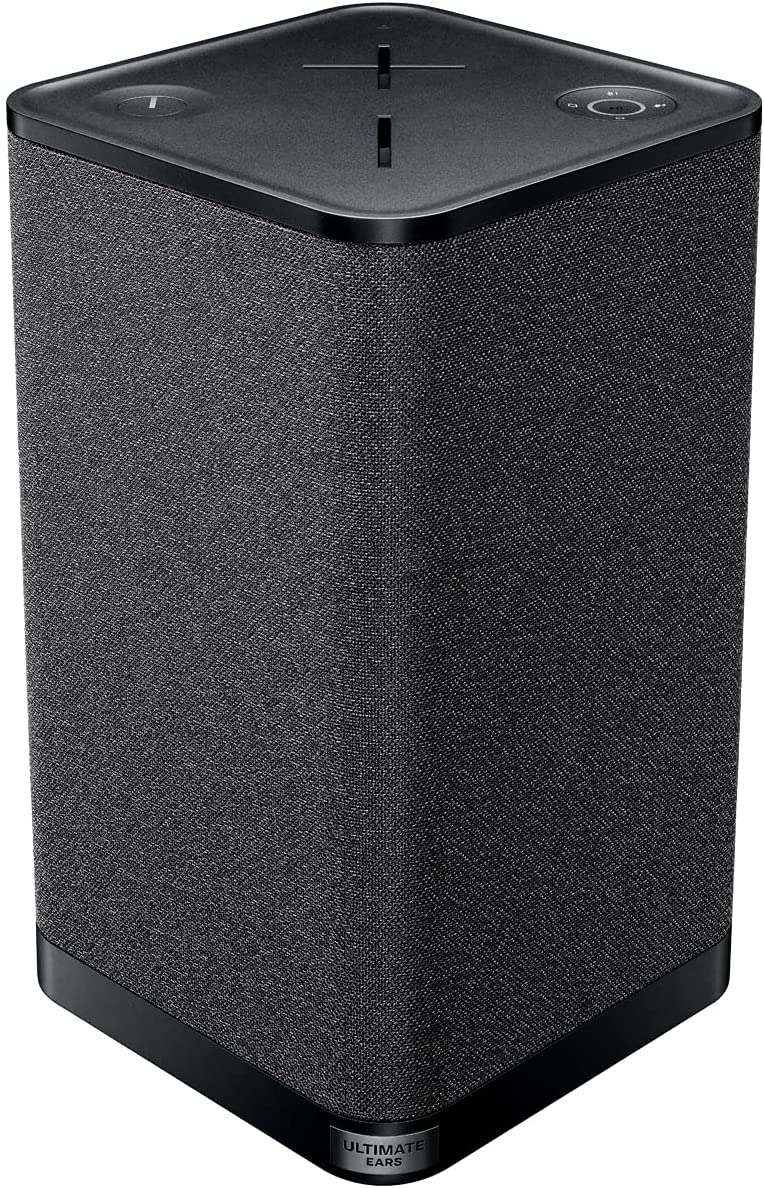 If you just want to get the party started with a single speaker, you should consider Ultimate Ears (UE) Hyperboom, a hefty, hearty beast of a "portable" speaker with over 1,300 strongly positive reviews on Amazon.
Wired reviewed the Hyperboom as "the best sounding speaker under $400," which says a lot given the competition in this category -- you'll see many of these competitors on our list.
The Hyperboom is IPX4-rated, which means it can withstand the occasional splash, but won't survive a drop in the pool. It's also much larger than the Sonos Roam at 13 pounds in a 14-inch by 8-inch by 8-inch package.
You might not be able to hold a Hyperboom quite as easily in your hand, but you're trading true portability for a much bigger thump, and a much longer battery life.
You can also pair the Hyperboom with UE's Megaboom and Boom speakers, which are both more comparable to the Roam than this beast. If you need a truly waterproof sound solution for your next pool party, the Megaboom or Boom speakers might be a better choice -- but you can always bring your Hyperboom inside after things wind down.
Best budget portable speaker: Anker Soundcore Motion Boom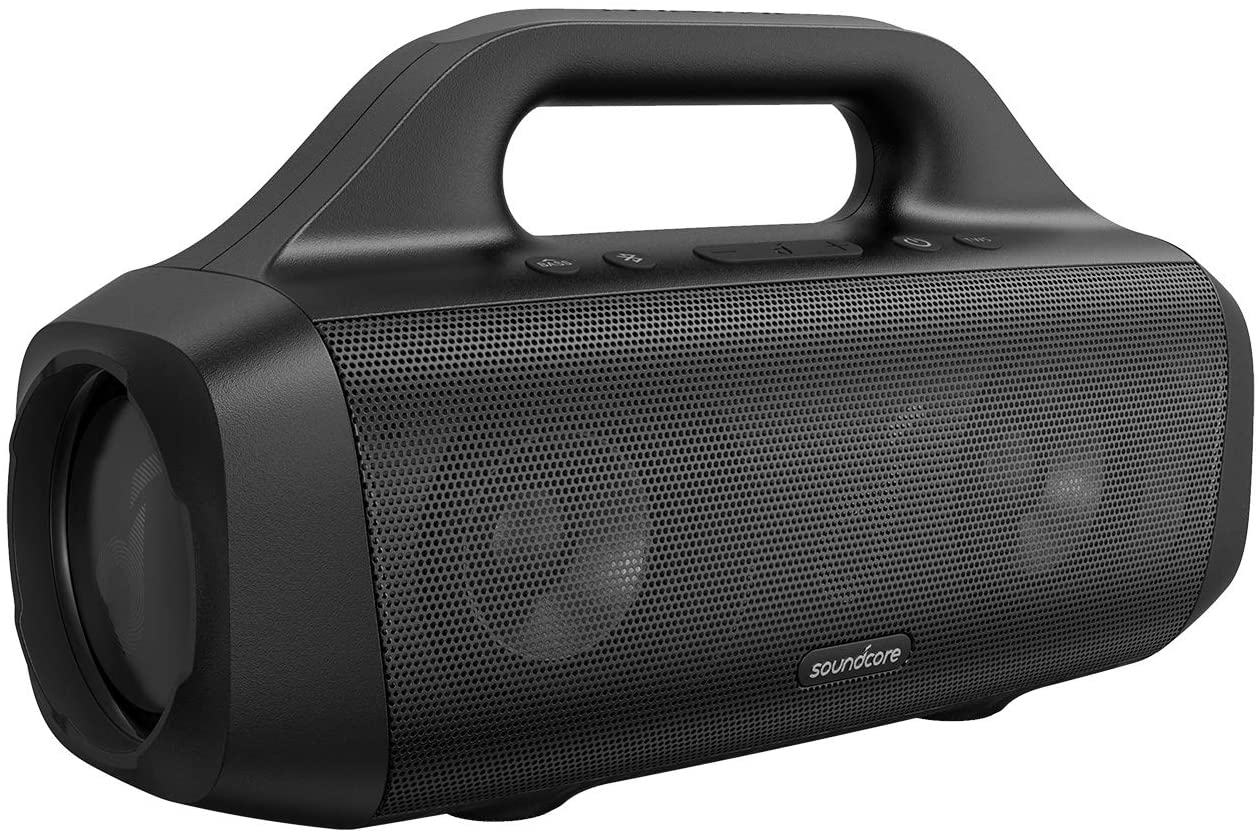 Remember the 80s? The prominent carrying handle atop the Soundcore Motion Boom speaker might give you flashbacks to big hair and breakdancing, but the speaker itself is hardly a throwback.
The Motion Boom is one of the best-reviewed portable speakers we've found, and it's also one of the most durable. It boasts an IPX7 waterproof rating, can float, and has been tested by real-world reviewers on bike trails, hikes, camping trips, and of course, pool parties.
You can also pair multiple Motion Booms together to create more of a stereo experience, and many reviewers have done so successfully. It's a strong choice for pool parties on a budget, especially given its durability.
The best outdoor pool speakers
The difference between "portable" speakers and "outdoor" speakers is much narrower than it used to be. In our view, the main difference is portability.
An "outdoor" speaker is made to stay in one place outside, where it can stand up to the elements and will typically be operated by a protected wired connection to your primary amp and/or receiver. Portable speakers tend to be operated via Bluetooth and/or WiFi.
This section will cover some of our favorite outdoor speakers in two categories: mountable outdoor speakers and hidden or disguised speakers built to blend into the decor of your backyard.
Best budget mountable outdoor speakers: Polk Atrium 4
Polk Audio is a trusted and respected name in sound systems for a good reason -- it makes some of the best indoor and outdoor speakers on the market. The Atrium 4 is Polk's "entry-level" product for high-quality outdoor sound, and it's extremely popular, with nearly 4,300 highly positive reviews as of this writing.
Polk's Atrium lineup can be mounted to brackets you can screw into ideal stable places around your pool, giving you greater flexibility in terms of your positioning and sound coverage.
They also look pretty cool, with a stylishly understated design that can either integrate with many outdoor decor styles or be used to minimize the speakers' visual profile if you'd rather not disrupt your pool's aesthetics.
All the Polk Audio outdoor speakers on this list are all-weather certified and water-resistant, which is important for speakers you'll be permanently mounting in place. According to Polk, "Atrium Series speakers exceed baseline industrial and military specifications for environmental endurance."
Most importantly, Polk's speakers can go, and you can string multiple Atriums (or pairs of Atriums) together for a true surround sound experience. Polk also has several other Atrium speakers with progressively better power for audiophiles with bigger budgets:
And for those of you who want the absolute best sound for your next pool party, there's the next entrant in our list, Polk's top-of-the-line outdoor speaker...
Best overall mountable outdoor speakers: Polk Atrium 8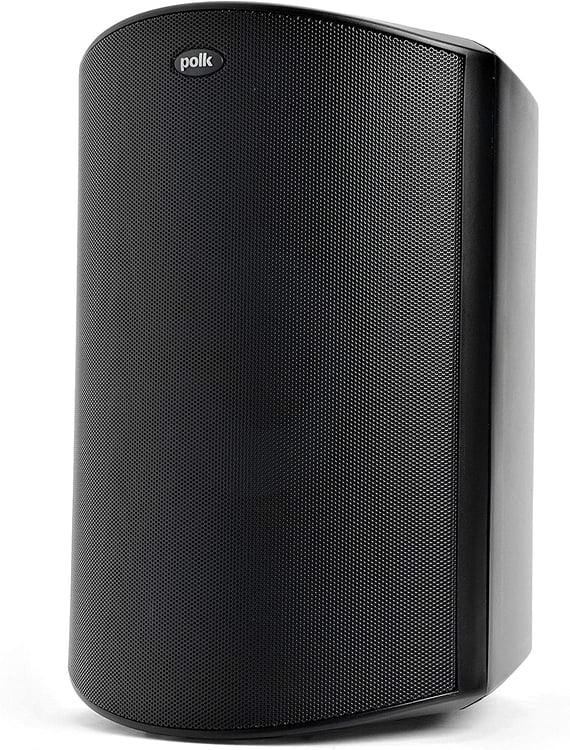 Most Polk Audio outdoor speakers are sold as pairs. The Atrium 8 is sold individually, probably because it's just that good.
A single Atrium 8 has nearly the power of two Atrium 4s, -- imagine a backyard ringed with a small family of these big boys. Your neighbors might hate you, but your party guests will never forget it.
Like the other Atrium speakers, Polk's Atrium 8 comes with a mounting bracket and can be permanently installed anywhere stable that can hold some screws.
Some reviewers have noted subpar bass output from the Atrium 8s, but the speaker's overall 4.7 rating speaks to its quality, despite its high price.
Best hidden / disguised outdoor speakers: Klipsch AWR-650-SM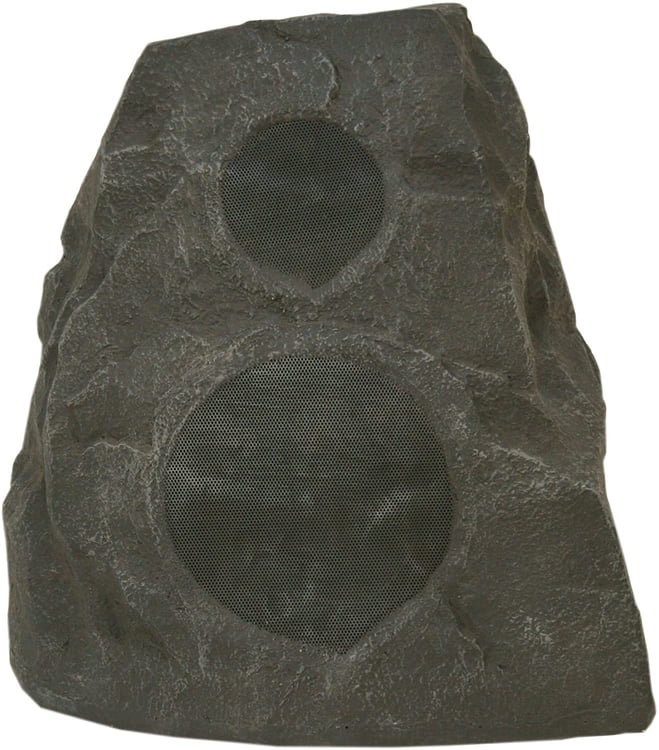 Want big, booming sound that won't interfere with your pool's aesthetics? The Klipsch AWR-650-SM is one of the best "disguised" speakers on the market. You can rock out with some rocks at your next pool party!
Most speakers in this category come with external housings designed to look like rocks or boulders, but Klipsch has a leg up on most with two big tweeters and a 6.5-inch dual voice coil polymer woofer.
Their dual-tweeter design allows any AWR-650-SM to be used as either the left or right speaker in a pair. Their rock-like speaker housing also comes in multiple colors (currently available in dark granite and reddish sandstone) to more easily match your backyard decor.
You may be able to rig up a combination of Klipsch AWR-650-SMs and some Polk Atrium 8s if your amp and/or receiver supports it.
This might be a great solution for larger backyards that only have places to mount elevated speakers near parts of the pool -- you can fill in any gaps in your mounted sound system's coverage with some strategically-placed Klipsch AWR-650 rock speakers.
If you're still trying to decide on the best possible design for your pool before you outfit your backyard with the best speakers, you should try out our Pool Design and Price tool. It's fast, easy, and you'll get realistic price ranges for any type of pool you want. Just click below to try it:
The best floating pool speakers
As we've mentioned, most (if not all) of the speakers already on this list are waterproof, or at least water-resistant. However, this might not be enough for some pool owners.
If you have to bring your tunes into the pool, you should have a speaker that's not only waterproof, but built to float as well.
The Soundcore Motion Boom, reviewed earlier, fits this description. However, it's not the only option for high-quality waterproof floating sound for your next pool party...
Best budget floating speaker: Ultimate Ears Wonderboom 2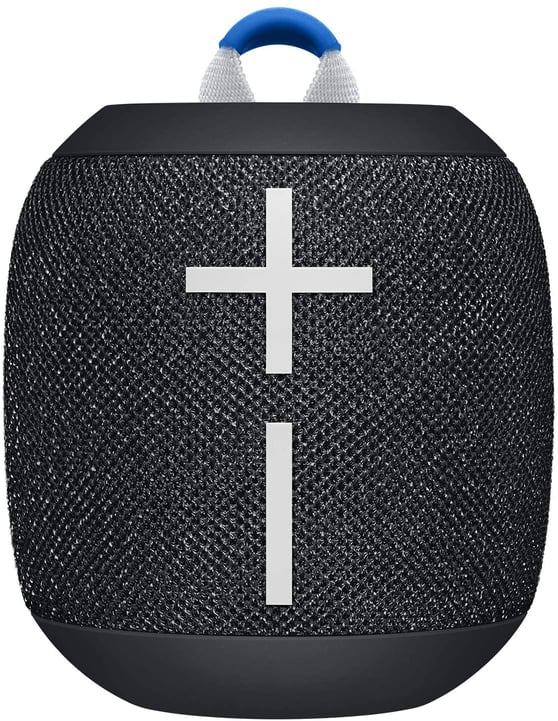 UE makes another appearance on our list with the Wonderboom 2, a palm-sized thumper you can chuck right into the deep end without fear.
It's IP67-rated and it floats, and you can pair it with a second Wonderboom 2 for true stereo sound. Drop a Wonderboom 2 in each end of your pool and rock out -- or just place them on your patio near the pool without fear of water or dirt damage.
The biggest downside to the Wonderboom 2 model is its lack of native pairing compatibility with other UE products -- you may not be able to connect your Wonderbooms to the Hyperboom or Megaboom, if you have those as well.
That drawback makes the Wonderboom 2s better standalone portable floating party speakers than they might be as components in a more complete sound system. You can bring them anywhere, but you can't connect them to anything. It's a small price to pay for a waterproof floating speaker of this quality.
Best floating speaker for integrated sound: JBL Charge 5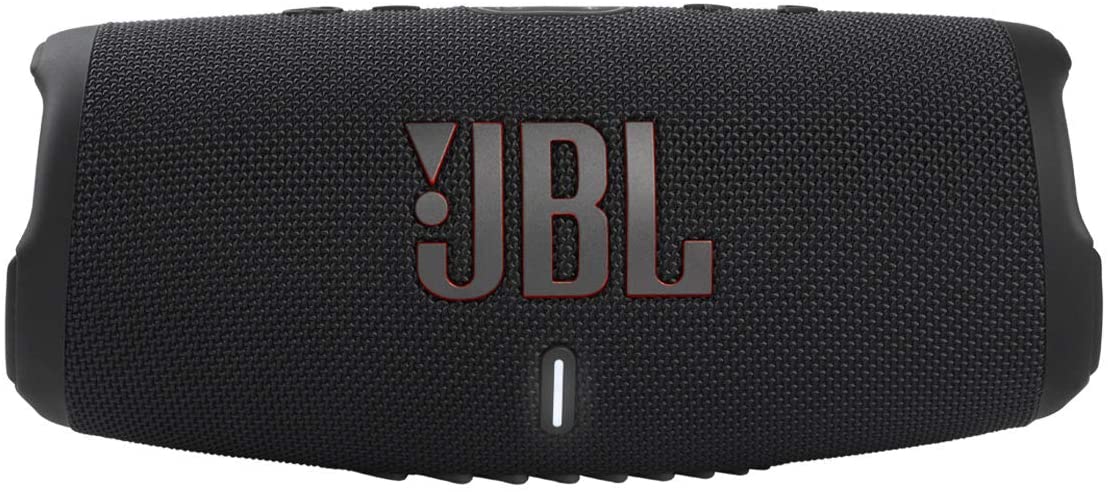 JBL is another trusted name in audio, and its Charge lineup of floating waterproof portable speakers is quite popular with audiophiles on the go. The Charge 5 is the newest entrant in that rugged lineup, which also includes the less expensive Charge 3 (if you're looking for slightly more budget-friendly pool speakers).
The Charge 5 has comparable specs to the Wonderboom 2, but it allows for more interconnectivity. The Charge 3 is compatible with every speaker in the JBL Partyboost lineup, which includes quite a few portable speakers of different shapes and sizes -- from the pocket-sized ultra-portable JBL Go 3 to the thumping throwback-styled JBL Boombox 2.
You can connect a bunch of JBL Partyboost-compatible speakers together around and in your pool for an immersive sound experience. These are good choices for a full-yard sound system you can use in any yard, any time (so long as you've charged your speakers first!)
Are you ready to rock your next pool party?
You shouldn't have to settle for less than excellent sound -- and with the speakers on this list, you'll never have to. There are options here for every audiophile's needs, whether you want extremely portable sound solutions or demand the best possible audio experience from your backyard every day.
Would you recommend different speakers than the ones we've highlighted in this article? Are there better choices for any of the categories we've featured here? Let us know in the comments, and we'd be happy to update our reviews with the best and most recent information available!
At River Pools, we manufacture world-class fiberglass pools for customers across North America. If you're shopping around for a fiberglass pool, feel free to take a look at our catalog of models, visit our extensive video library, try out our pool cost calculator, or request custom pricing using the button below.