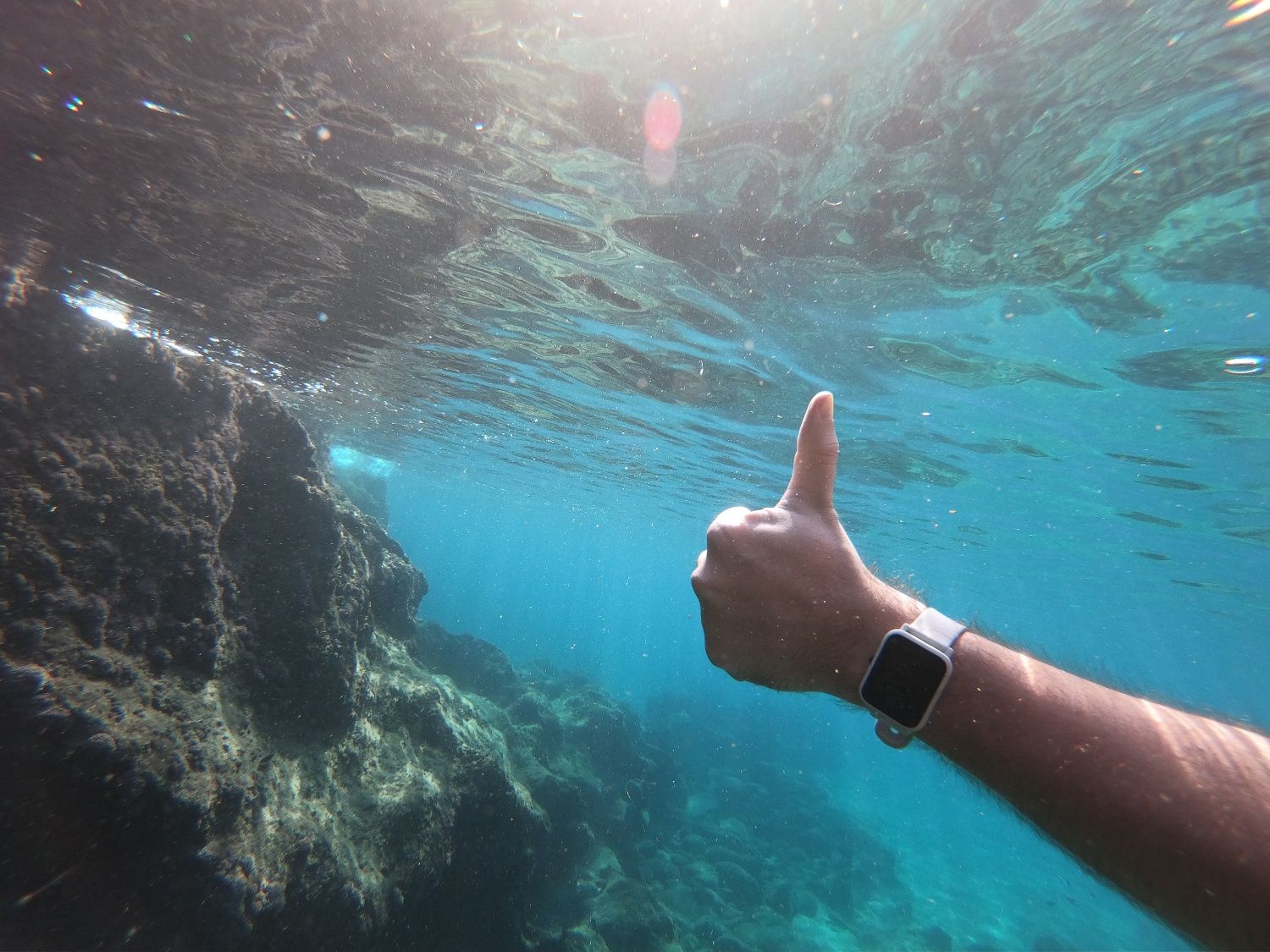 Subscribe
What are the Best Swimming Apps and Pool Fitness Trackers for 2021?
Options and Accessories | Swimming Pool FAQs | Swimming Pool Accessories
People get swimming pools for many reasons… but just about everyone who gets a pool installed in their backyard hopes to swim fairly often.
You can do a lot more in your pool besides swim laps, of course. You can gather the whole family for pool basketball or volleyball, do water aerobics, or even (if your pool's big enough) attempt some tricky balance exercises on top of a suitable board.
Exercising in the water is a great way to get and stay fit without putting pressure on your joints (think about the repetitive pounding of your feet when you run) or restricting yourself to one position for a whole workout (think stationary bikes like the Peloton). But if you're new to pool fitness, you might not know how to optimize your time in the water to burn more calories, or how to track your workouts to set goals and understand your progress.
We wrote this article to help you, by introducing you to some of our favorite pool fitness and swim-tracking apps. The range and versatility of today's fitness apps is really mind-blowing. When we started installing pools almost 20 years ago, you had to keep track of everything in your head until you were dry enough to write your numbers on a piece of paper. Now, you can track everything you do in real time with the right hardware.
Fitness devices you can wear in the pool
Speaking of hardware, let's talk about wearable devices you can take into the pool. These wearables can make it much easier to track your progress accurately. Some even provide haptic feedback -- that's vibration -- to help you maintain correct form or to tell you when it's time to move to the next exercise.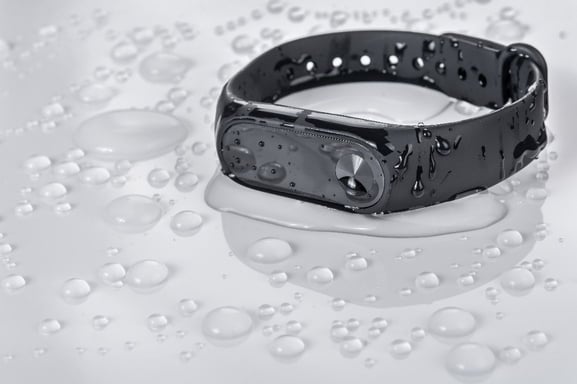 Garmin Swim
Garmin makes several wearable fitness trackers. The Garmin Swim 2 is their most targeted device, and as its name implies, it's built solely to track your swimming progress. If you're planning to swim as part of a multi-sport activity, like triathlons, Garmin's got you covered there as well with their Garmin Forerunner line of wearables. If you just want to track your progress in the pool, the Swim 2 is a great single-purpose wearable device.
Suunto
Suunto makes a line of fitness wearables, and the Suunto 9 is the company's latest model. The 9 is designed for multisport use, so you can take it on runs and hikes and bike rides as well. The Suunto 9 can be expensive with all the bells and whistles, but the Suunto 7 is still widely available and just as functional at a (somewhat) lower price point.
Apple
If you've already got an Apple Watch, you probably won't need anything else. All currently available Apple Watch models are swim-proof to 50 meters, which is more than enough for a pool fit sesh. Apple also has its own swim-tracking app, and you can always get a third-party app with more features if you ever feel stuck with Apple's exercise recs.
Samsung Galaxy
Not an Apple fan? You've got plenty of wearable options to pair with your Android devices. Samsung makes a line of smartwatches and fitness trackers under its Galaxy brand, including the inexpensive Galaxy Fit 2 and the Galaxy Watch, the latter of which is available in several models up to the Galaxy Watch 3.
Fitbit
The original fitness wearable is still one of the more affordable options for aspiring backyard swim superstars, but Fitbit also offers more advanced models as well. Every currently available Fitbit wearable is promoted as being swimproof to at least 50 meters -- you can use anything from the $80 Fitbit Ace 3 tracker to the current top-of-the-line $300 Fitbit Sense smartwatch.
Pool fitness apps (tracking, workouts, and more)
Our research has uncovered more high-quality wearables than world-class pool fitness apps. Most fitness apps are built for dry-land exercise… but that doesn't mean you lack options! Check out the list below for a few of the best pool fitness apps we've found, and please let us know about others in the comments, if you think we've overlooked any hidden gems.

MySwimPro
MySwimPro is an all-in-one tracker and trainer for swimming.
The app will provide customized programs based on your inputs and goals, and you can track everything through integrations with your wearable device, or manually if you've got a good memory and/or a water-resistant smartphone. You can get land-based workouts to build strength and stamina, and even set up one-on-one calls with a real qualified swim coach.
MySwimPro also boasts a thriving community of swimmers you can join when you become a paid subscriber.
Apple named MySwimPro its Apple Watch App of the Year in 2016, and MySwimPro hasn't been resting on its laurels -- they keep adding features and functionality, and are so popular they're currently (as of this writing) looking to fill four full-time salaried roles. MySwimPro has something to help you get fit in your pool, no matter what your water-related fitness goals might be.
MySwimPro is available on the App Store or on the Google Play store. Subscriptions start at $19.99 a month and reach $179.99 a year (billed annually) for a combination of swimming and dry-land coaching support.
Swim.com
MySwimPro sets itself apart as an all-in-one support system for your swimming goals, but Swim.com promotes and portrays itself as the simpler swimming app. Both offer workouts and integrated wearable tracking functionality, but Swim.com would rather you work with your own coach than connect to one on its platform like MySwimPro.
The U.S. Masters Swimming program uses Swim.com, and the app boasts over 1,000 workouts. Swim.com is also free, but you'll get significantly less personal support on your pool fitness journey.
GoSwim
GoSwim is more of a guide than a tracker or trainer.
This service is technically not an app or a tracker. What it offers is access to a range of video-focused courses and lessons you can watch to learn how to be a better swimmer. GoSwim's training groups can also keep you accountable and encourage you to get back in the water and do a few more laps. Swimming coaches can also use GoSwim as a platform to engage their athletes and clients with personalized and customized videos.
Pro access costs $9.99 a month for swimmers, while coaches pay $124.99 and up to interact with their training groups.
Swim Coach
Swim Coach is a middle ground between GoSwim and MySwimPro. It has a range of trainings and workout plans you can customize for various goals or fitness levels, and it allows you track your stats (but only with a Garmin wearable, apparently).
Swim Coach has excellent ratings on the Google Play Store and the App Store, which makes it worth a closer look -- its average score is well above Swim.com's or MySwimPro's. If you have a Garmin Swim 2, this might be the perfect app for you.
Ready to get fit in your pool this summer?
A good inground pool might not come cheap, but tracking and planning your pool fitness has never been easier or more affordable. Do you have a favorite wearable swim-proof fitness tracker and/or a favorite pool fitness app? Let us know in the comments! And if you don't have a pool yet… let's talk!
At River Pools, we manufacture world-class fiberglass pools for customers across North America. If you're shopping around for a fiberglass pool, feel free to take a look at our catalog of models, visit our extensive video library, try out our pool cost calculator, or request custom pricing using the button below.