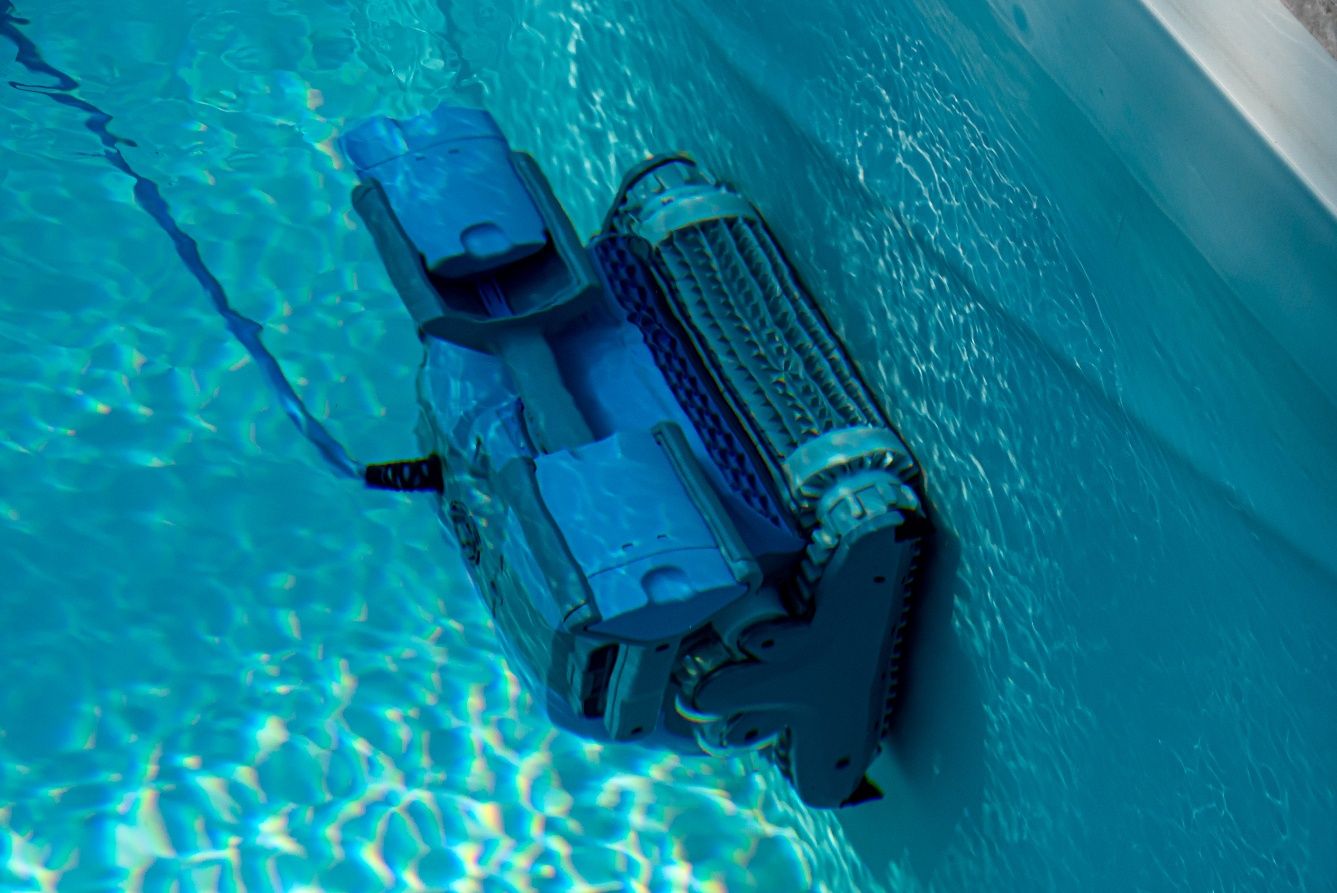 Subscribe
What are the Best Robotic Pool Cleaners in 2021?
Pool Maintenance | Options and Accessories | Swimming Pool Accessories
If you've got a pool (or will have one soon), you know how important it is to keep the water clean. A sparkling backyard pool can quickly turn into a brackish eyesore if you're not diligent with regular maintenance.
Who has time to clean everything themselves, though?
Luckily, today's pool owners have it easier than ever. Robotic pool cleaners can automate some of the most tedious aspects of pool maintenance, saving you hours of time and frustration every week.
But while robotic pool cleaners can be a massive help, choosing the best one for your pool can quickly become a massive headache. There are dozens of models on the market, at different price points and with different functionalities.
That's why we've put together this list of the best robotic pool cleaners on the market today. We'll look at price, features, durability, drawbacks, and customer review scores, to help you choose the best auto-vac for your pool, no matter what it looks like.
Best for above-ground pools: Dolphin E10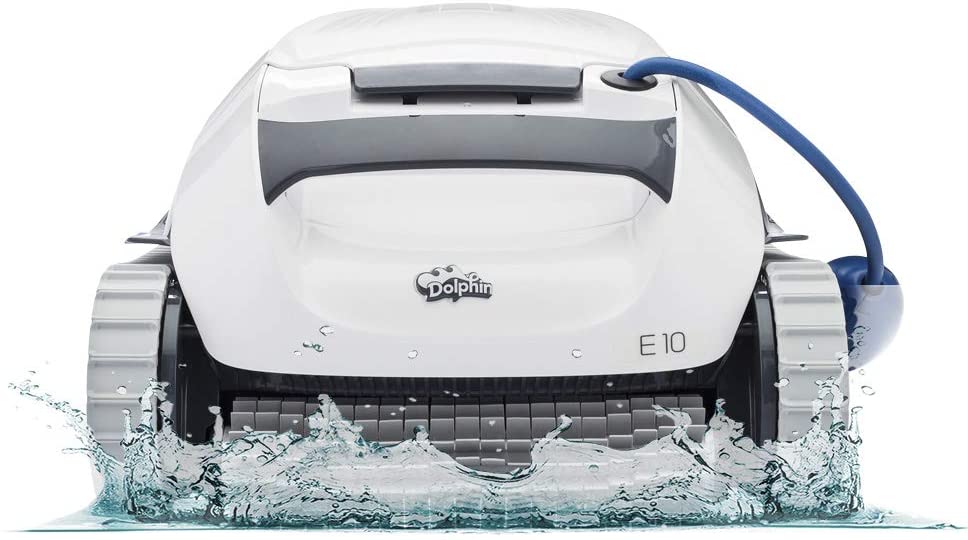 Dolphin pool cleaners are the most popular auto-vacs on the market, and they've got something for all pool owners, including those with above-ground pools. The E10 can clean 30-foot above-ground pools in an hour and a half, but it won't work on the pool walls -- this 'bot was only designed to work on flat-bottomed floors.
It's a bit on the pricey side for an above-ground pool, but you have to consider the time you'll save by not cleaning the pool floor yourself.
Best for smaller flat-bottomed pools: OT QOMOTOP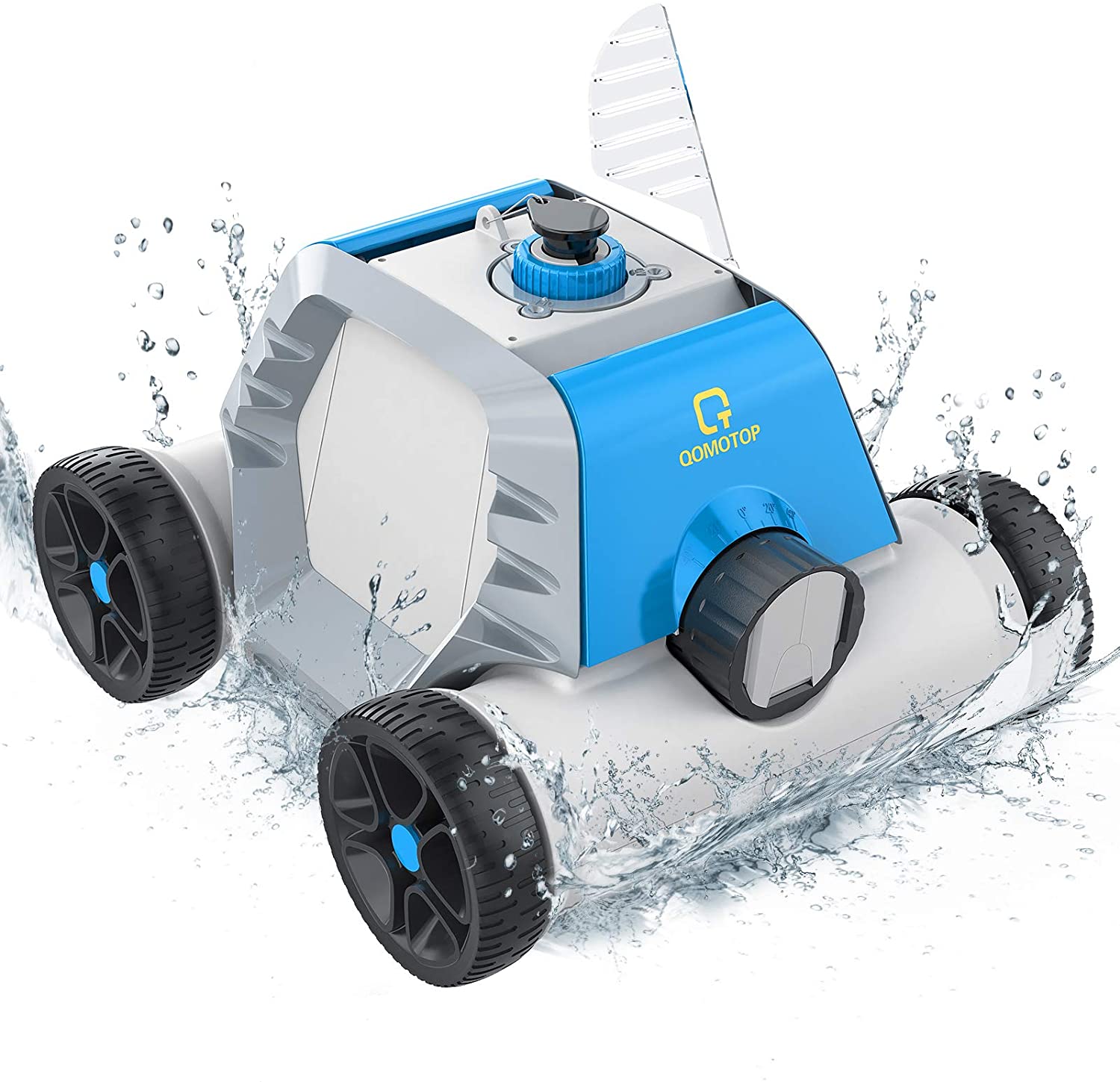 This little machine with the unpronounceable name can be viewed as a budget option for pool owners with smaller, flat-bottomed pools. It efficiently vacuums up to 860 square feet of pool floor, so long as the floor doesn't have more than a 15 degree slope and isn't deeper than 6.6 feet. A 40-by-20 foot square pool with a flat bottom would be 800 square feet -- most square pools without complex features should be accessible to the QOMOTOP.
This cleaner is cordless and will run for up to 90 minutes on a 5,000-mAh battery -- you can retrieve it from the floor of your pool with an attached tow rope.
Best for concrete pools: Hayward 2025ADC PoolVac XL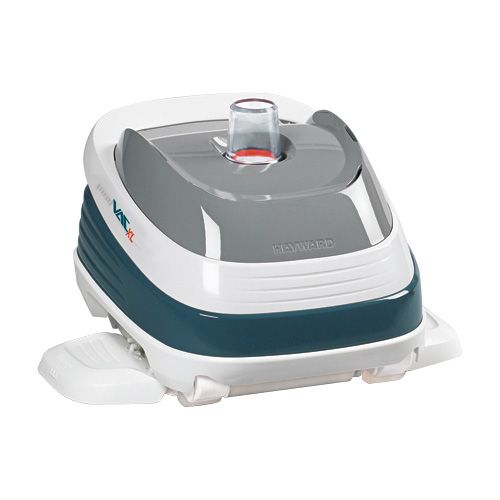 Hayward's PoolVac XL is one of the few robotic pool cleaners expressly promoted for concrete (gunite) pools. Its strong suction can get into the crevices in concrete surfaces, which makes it especially useful for pebble-tec pools. Because of its specificity, this Hayward pool cleaner isn't recommended for use on other pool types -- but there is another PoolVac model designed for vinyl liners, which is relatively inexpensive at just $309.
If you're still shopping around for the perfect type of pool for your backyard, and you're not set on any specific set of accessories or ongoing concerns, why not try our Pool Type Selector quiz? It'll help you figure out your next steps as a pool buyer with just a few clicks! Just tap the button below to start your personalized quiz now:
Best for larger pools: Polaris F9550 Sport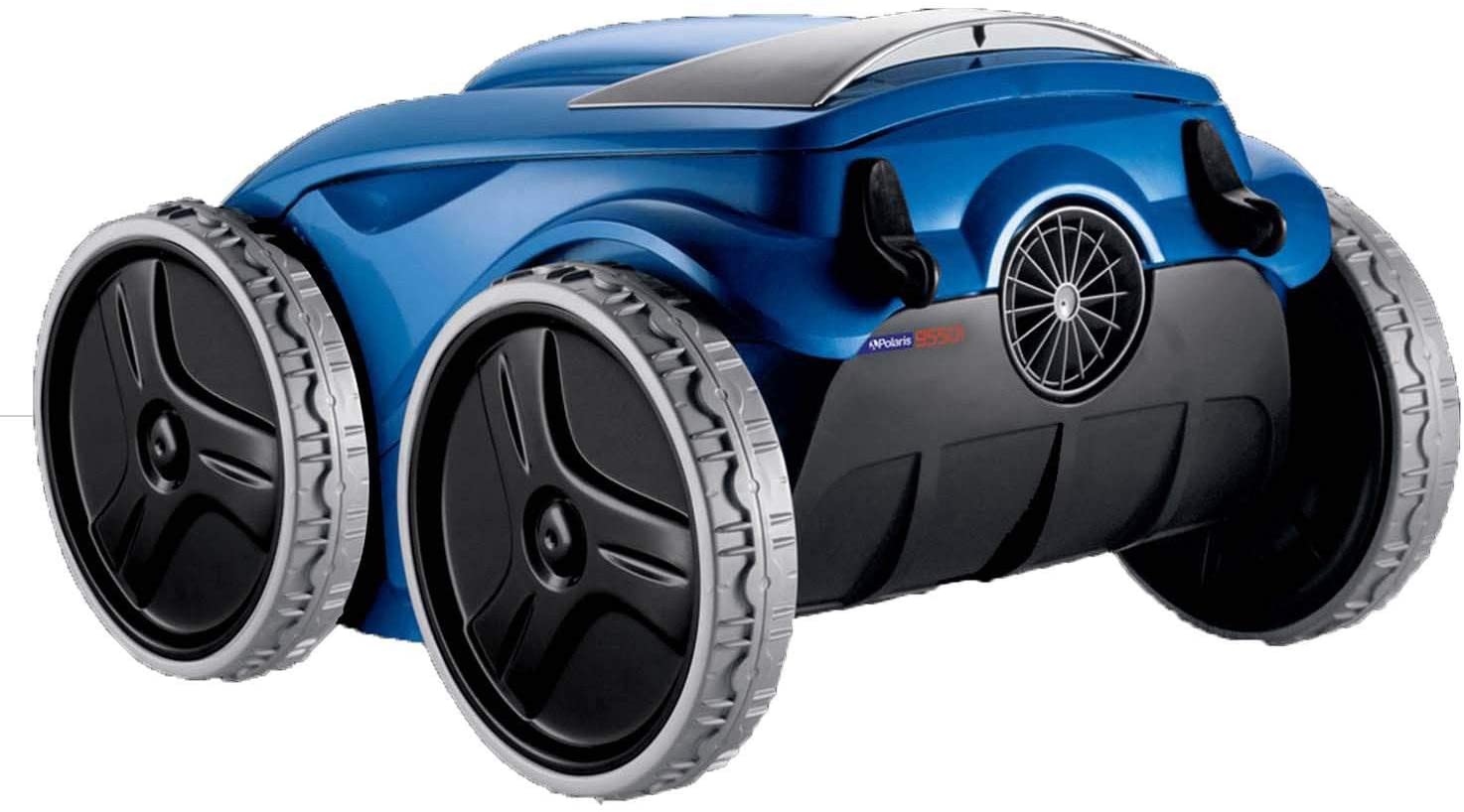 The Polaris F9 line (there are also F9350 and F9450 models, but they don't offer substantially lower prices) has one of the longest cords of any robotic cleaner on the market. This allows it to clean some of the biggest backyard pools, and its built-in remote control functions and notifications allow you to leave it to run for up to a week without lifting a finger -- unless the filter canister gets full, of course, in which case you'll get notified on your remote control.
Auto-vacs with cords can be easier to manage than rechargeable cordless robotic cleaners, unless those rechargeable cleaners can find their charging ports and plug themselves in. For this reason, it's easier to recommend a corded auto-vac like this Polaris pool cleaner for larger pools.
Best for cleaning every part of your pool: Dolphin Premier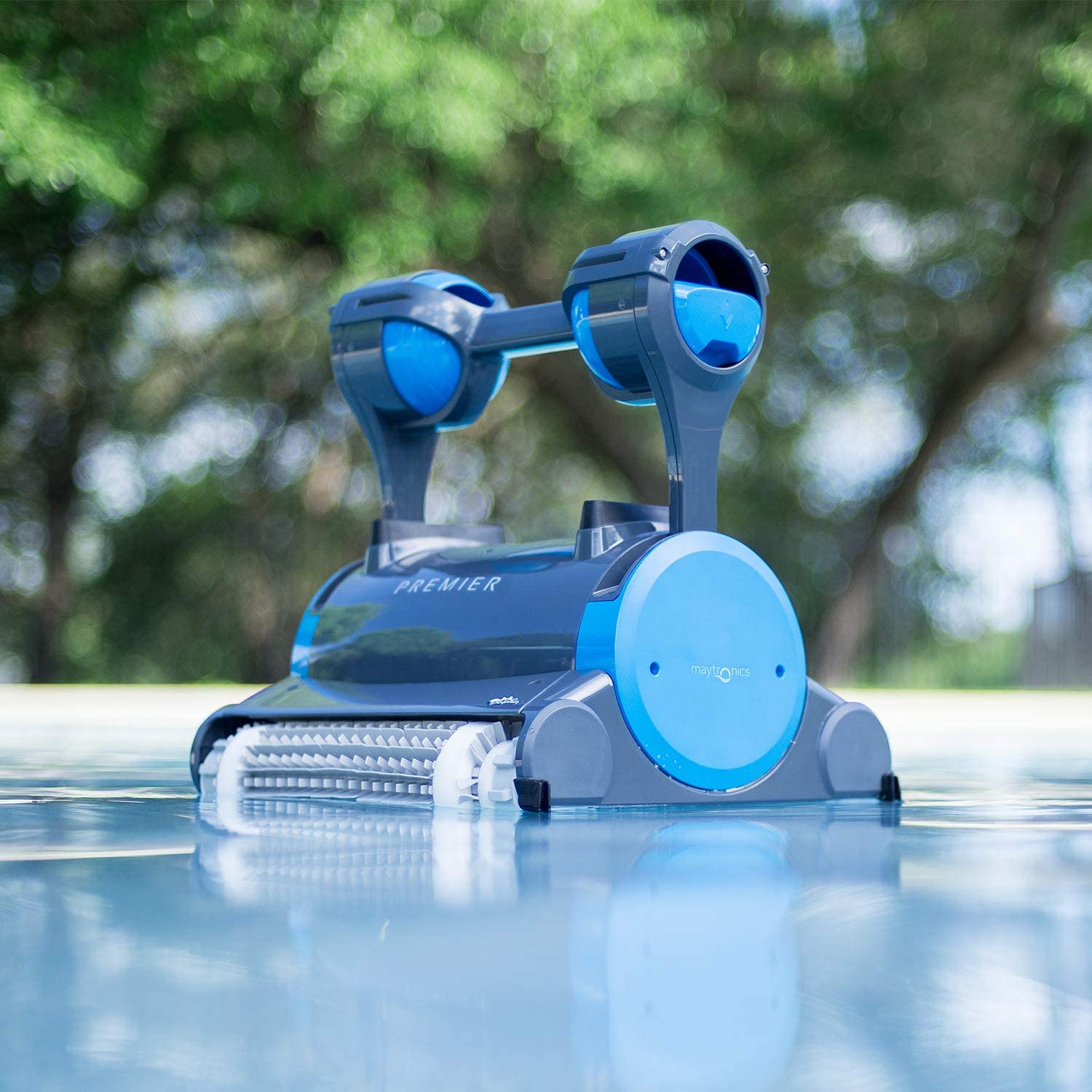 The Dolphin Premier robotic pool cleaner claims to do it all -- wall and waterline scrubbing, multiple layers of filtration to more effectively capture debris of different sizes, remote-adjustable settings (the remote is sold separately, unfortunately), and a larger-than-usual coverage size of up to 50-foot-long pools.
You might need to change out different filters to more effectively get rid of all the debris in your pool, but if you've got a particular problem, like tree leaves or seed pods, or annoying bugs, you can run the Premier most of the time with one optimal filter.
Best overall robotic cleaner: Dolphin Nautilus CC Plus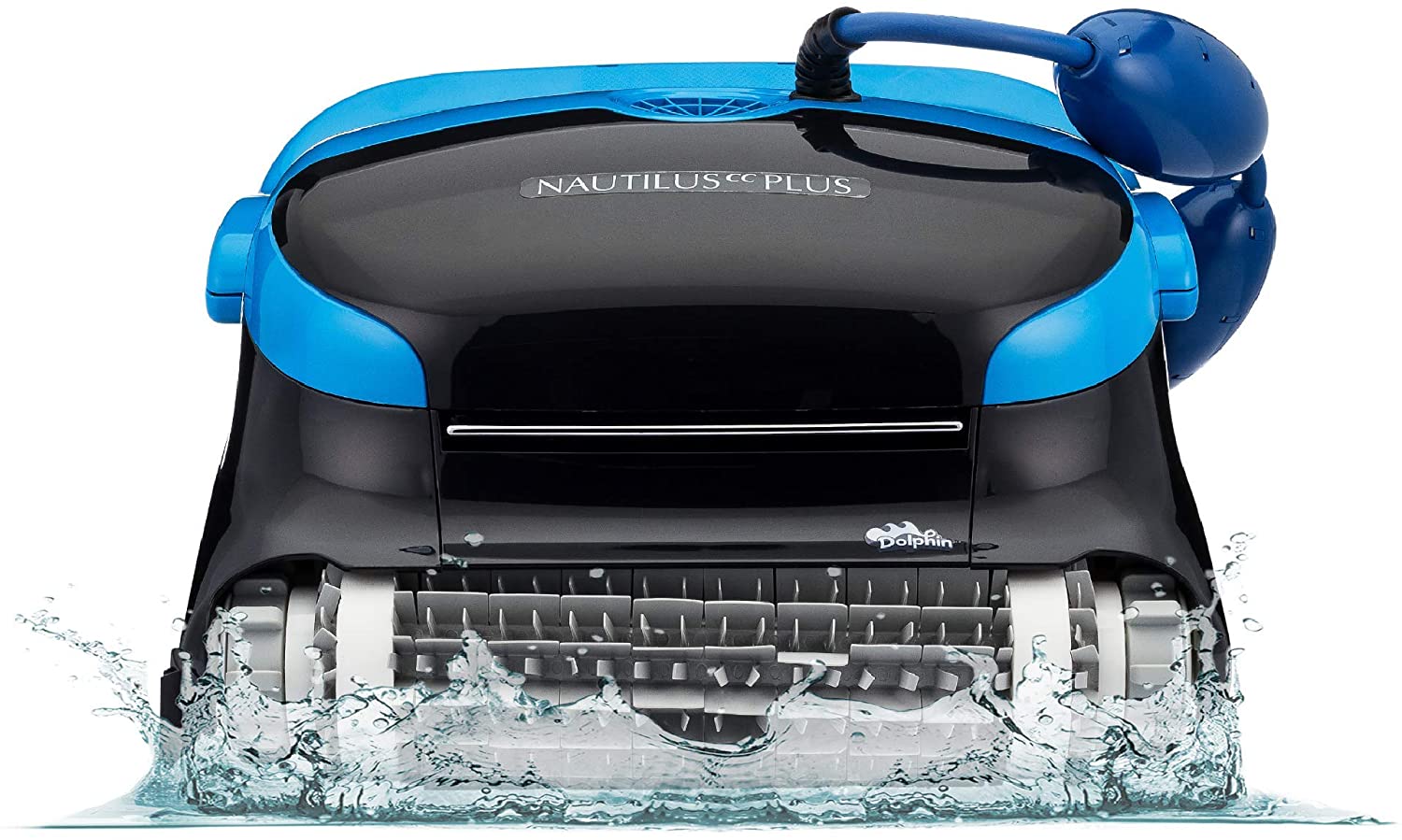 The Nautilus CC Plus is Dolphin's most popular robotic pool cleaner. It can be somewhat on the pricier side, but you can save some money by opting for the Nautilus CC instead -- it starts at $599 and has a 4.5 star rating, but is only suitable for pools up to 33 feet long.
On the other end of the scale is the Nautilus CC Supreme, which starts at $1,449 and tops out at $2,559. This model is a good choice for anyone who prizes smart connectivity -- the Supreme has a companion smartphone app and can be controlled via WiFi, and it has three cleaning speeds, from 1.5 hours to 3.5 hours. The Nautilus Supreme also has a 4.6 star rating on Amazon, is suitable for pools up to 50 feet long, and can clean side walls and waterline tile.
Is your pool ready to sparkle this summer?
Inground pools do require maintenance to stay swim-ready all summer, but the wide range of auto-vacs now available on the market can make day-to-day cleaning requirements easier to handle than ever before. Do you have a favorite auto-vac? Did we miss a model you think beats all of the robotic pool cleaners on this list? Let us know in the comments -- we strive to provide the most accurate, up-to-date information in the industry, and your help is always welcome!
At River Pools, we manufacture world-class fiberglass pools for customers across North America. If you're shopping around for a fiberglass pool, feel free to take a look at our catalog of models, visit our extensive video library, try out our pool cost calculator, or request custom pricing using the button below.