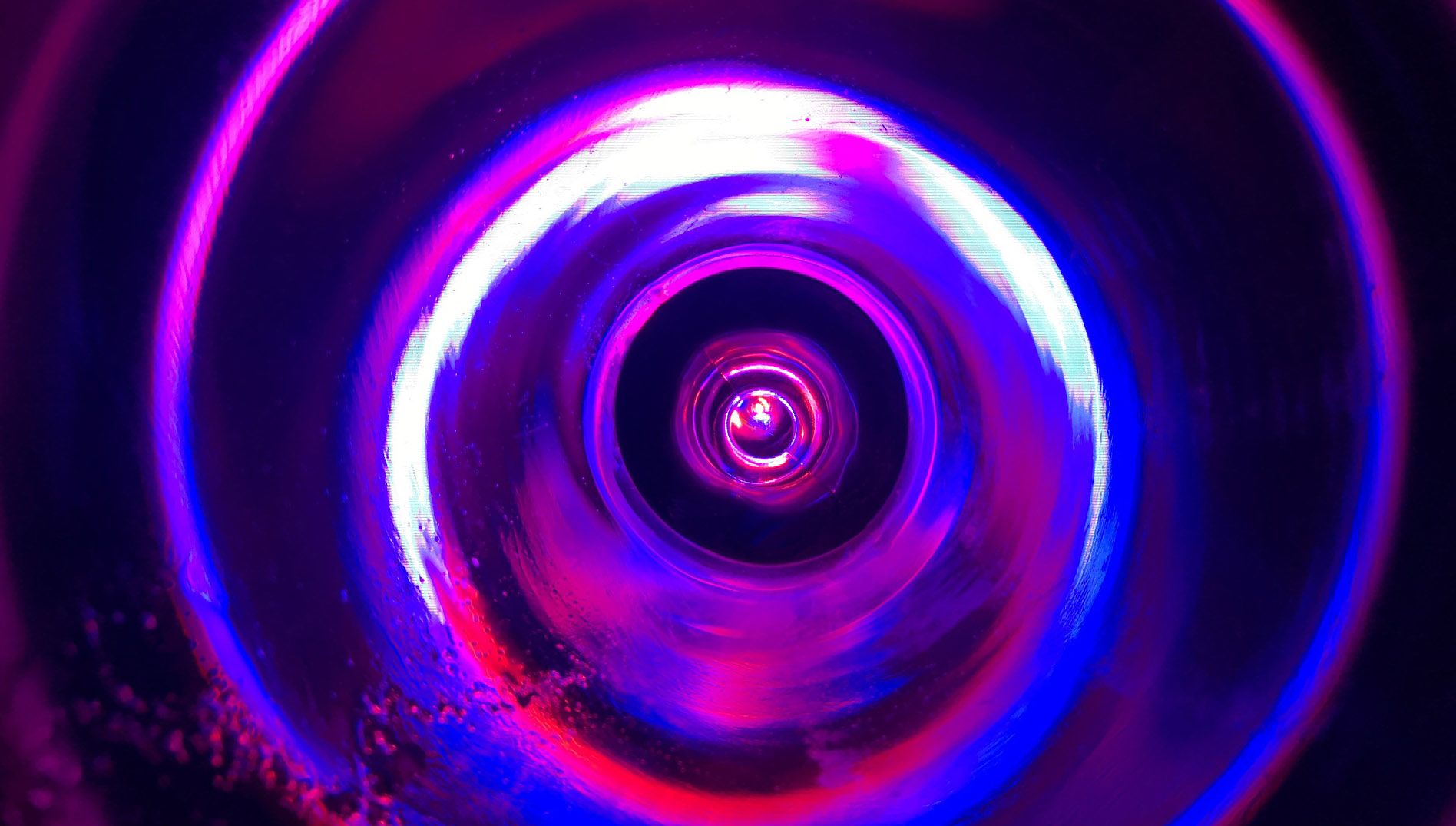 Subscribe
8 Things to Look for in a Pool UV System
Pool Maintenance | Options and Accessories
Have you been wanting to boost your pool's sanitation with a UV system? Now may be a great time to look into your options.
Although swimming pools and spas are safe and do not spread COVID-19 when maintained properly, it's never a bad idea to give your pool an extra bit of care.
Since we manufacture and install fiberglass swimming pools for customers in our area and across North America through our network of dealers, we want to provide you with an overview of what you need to be aware of while shopping for a pool UV system.
1. Warranty
Many pool UV systems come with at least a one year warranty but not all of them. If you're a first time UV user and aren't sure about the brand you're buying or how it works, we recommend finding a model that comes with at least a one year (or preferably two year) warranty.
2. Indoor or Outdoor
Before you go online and buy the first pool UV system that you see, you have to make sure that it can be used for your swimming pool's indoor or outdoor location. Indoor and outdoor pool UV systems can have slightly different characteristics, so make sure that you don't buy the wrong one.
3. Bulb Size
As a general rule, the bulb size corresponds to the lifespan of the bulb. If you don't want to have to deal with changing the bulb as often, look for a model that has a larger bulb. The bulb size is also related to how quickly it can process the pool water. This means the larger your pool and the higher the flow rate on your pool pump, the bigger your UV bulb should be.
4. Unit Materials
Pay attention to what your UV system is made of. If the materials are durable, you'll have fewer problems and your unit and bulbs will last much longer. If it looks flimsy or is made of cheap quality material, you could potentially have more problems with the unit breaking down and bulbs burning out faster.
5. Water Type
Do you have a saltwater pool? You may need to buy a UV system specially designed for use with salt chlorine generators. Take a moment to read the fine print and find out if your UV system is compatible with saltwater swimming pools before you buy.
6. Pool Type
Some UV systems are made for above ground pools while others are made for inground pools. Take note of the pool size that the UV system is designed for as well.
7. Customer Support
How is the company's customer support? Are they available right now to answer questions, take returns, or help you with setup if you can't find anyone to assist with the installation? This is an important detail to investigate before you buy equipment from any company, especially now.
8. Price
It might be tempting to go for the lowest priced (or the highest priced) option, but resist the temptation and do your research first. Low priced items aren't always the worst, but you don't want to find out that it's wrong for your pool only after it arrives on your doorstep. On a similar note, higher-priced items aren't necessarily always the best. Take a look at reviews on multiple retail sites, not just those listed on the company site. Compare models and brands and determine which unit meets the specific needs of your swimming pool before you place your order.
Have any other questions about pool UV systems? You can read our complete guide to pool UV sanitizing systems here to learn more or leave us a comment and we will get back to you as soon as possible.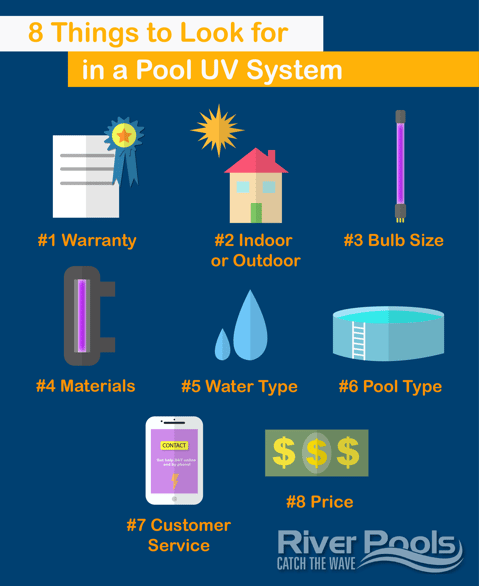 (Share or Pin for later!)
At River Pools, we manufacture world-class fiberglass pools for customers across North America. If you're shopping around for a fiberglass pool, feel free to take a look at our catalog of models, visit our extensive video library, try out our pool cost calculator, or request custom pricing using the button below.
Still trying to find the right inground pool for your home? Download our free ebook to get an in-depth comparison of the three main inground pool types. Happy swimming!
Up Next:
27 Ideas for a Home Staycation with Kids
Swimming Pool Sanitizers: The 7 Best Options to Consider (Pros/Cons)
Indoor Swimming Pools 101: Cost, Construction, Advantages, & More!