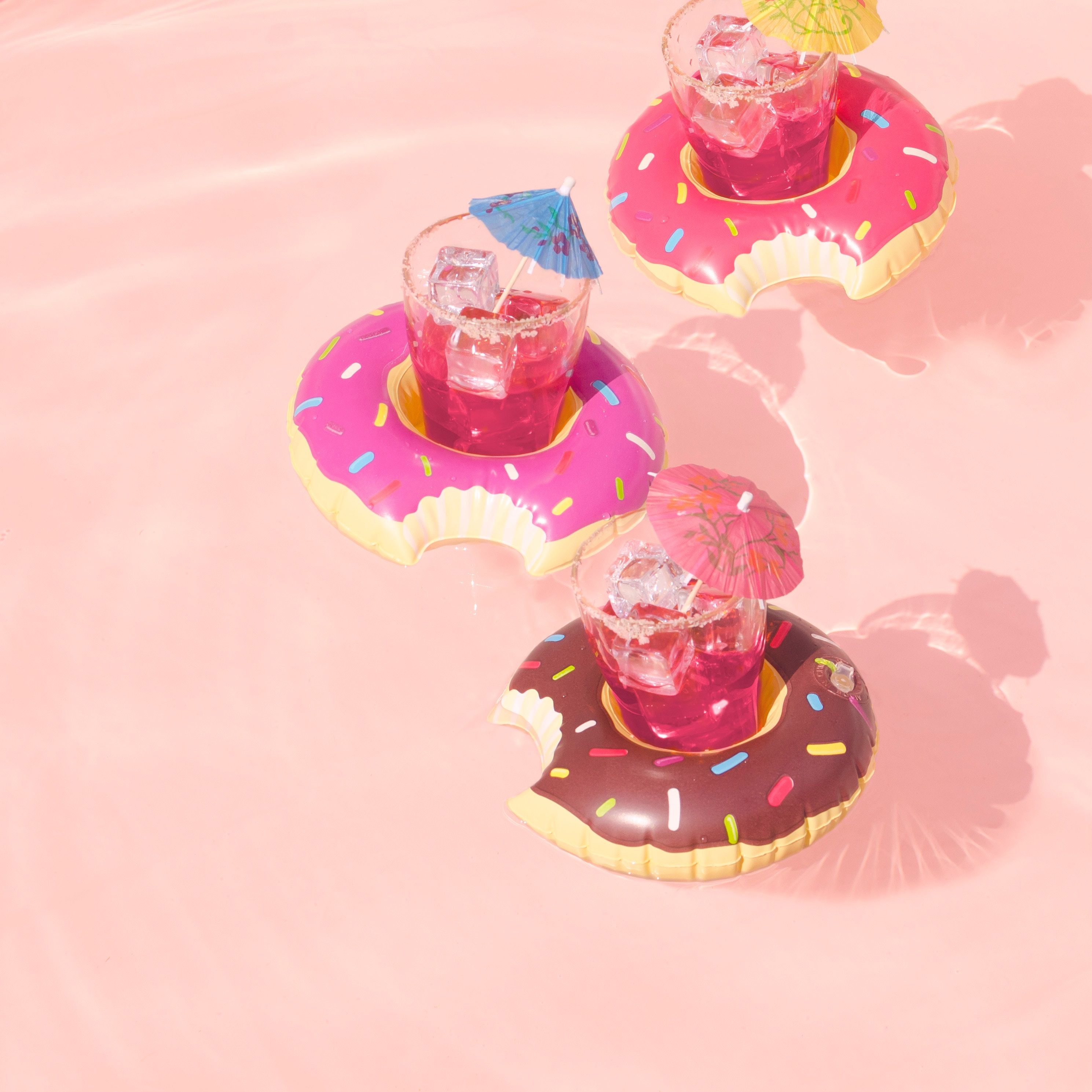 Subscribe
What Is a Cocktail Pool? Designs, Dimensions, Cost, and More
Pool Design Guides | Swimming Pool FAQs | Swimming Pool Design
If you're looking for a cozy spot that brings life to your home, a cocktail pool can do the job. They're a lot smaller than your standard pool, but that's what some people love about them.
Cocktail pools have tons of benefits: they're ideal for entertaining in small spaces, they can be affordable, and they are more environmentally friendly than large pools. But are they really worth the money?
At River Pools, we manufacture, install, and service fiberglass swimming pools, but In this article, we'll share what you can expect when you buy any type of cocktail pool.
Let's start with the basics.
What Is A Cocktail Pool?
Cocktail pools are sometimes called compact pools (for their size) or spools (for their combination spa/pool function). Basically, it looks like a scaled-down swimming pool, but it can be so much more than that.
You can add elements of a spa or hot tub (such as seating, jets, and heaters), and you can spice up your pool with water features. The adaptability of a compact pool makes it as versatile as the average pool, allowing you to cool off, warm up, or just kick back.
These pools can also be inground or above ground, indoor or outdoor, and in small or large yards.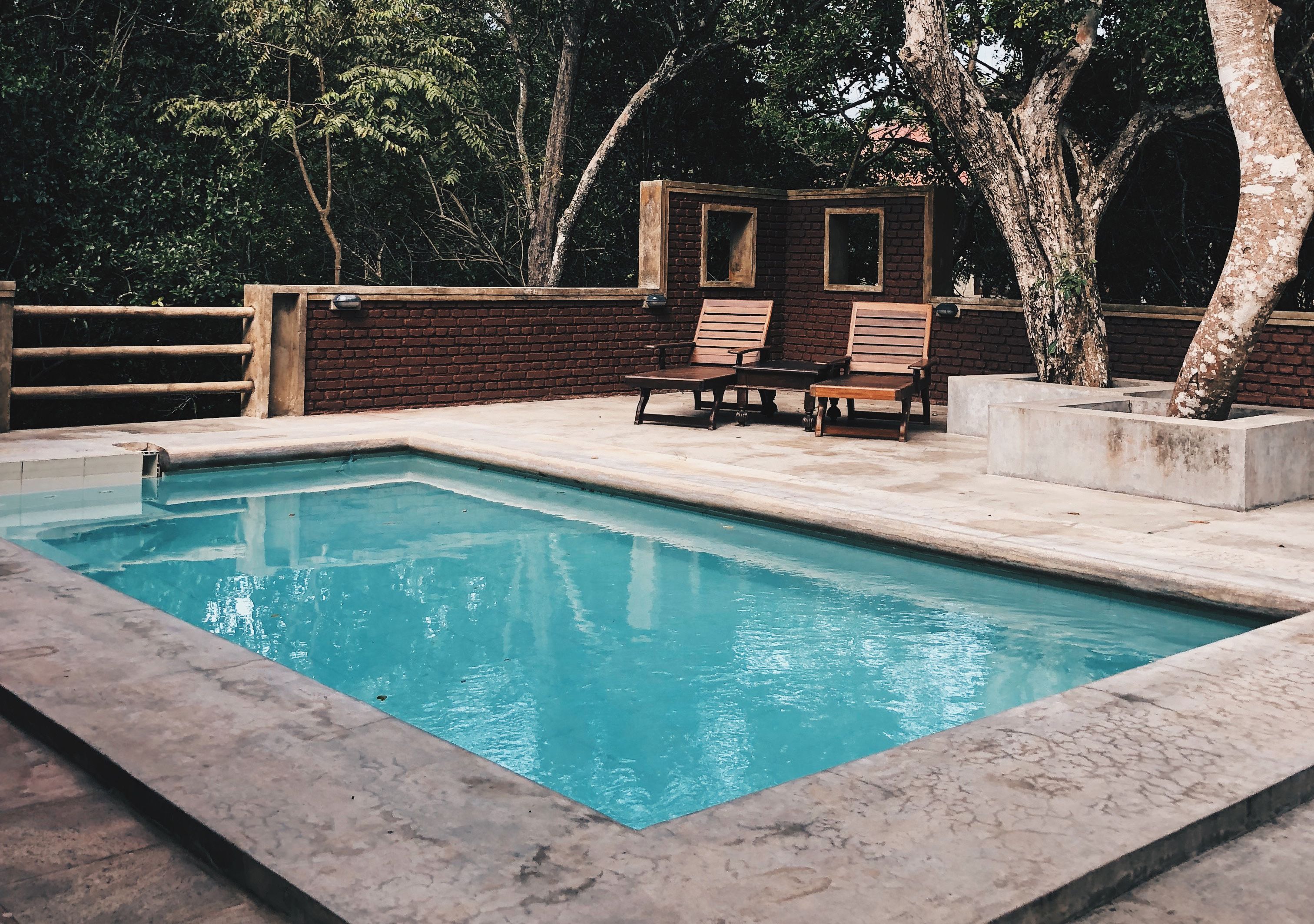 Cocktail Pool Designs
Cocktail pool designs are even more varied than their uses. Some of them just look like tiny swimming pools while others are round like a spa.
Customization is also limitless. You want a Grecian pool? You got it! You want seating around the inside? Go for it! You want to add lighting and fountains? Do it! There's no wrong way to go about it.
Your pool can be made from various materials as well including concrete, fiberglass, cedar, copper, and vinyl liner. The different cocktail pool costs vary, but these options make it possible to create a pool that fits your budget and design preferences.
What Are The Cocktail Pool Dimensions?
Cocktail pool dimensions add up to a maximum area of 400 to 700 cubic feet. Most are smaller than that, but you can expect them to be around 12 feet by 14 feet and under. To give you a better idea of how big that is, it's about 25 times the size of the average bathtub. These pools are usually only about 4 feet deep (or less), so there's no real deep end.
You can get a single person pool for yourself or a larger one for small gatherings. Most cocktail pools aren't meant for more than 10 people, and even then you're getting kind of crowded.

How Much Does A Cocktail Pool Cost?
On the low end, a cocktail pool can cost around $5,000 if you do a lot of the work yourself and use cheaper materials like cedar. The high end is closer to $50,000, which is the starting price of an average full sized concrete pool. You might be able to get a full sized fiberglass pool for less than that, and you can definitely get a vinyl liner pool for a fraction of that price.
On average, you can expect to pay at least $25,000 to purchase and install your cocktail pool. That's still about half the price of a standard high-quality pool, but you're also getting less than half the size.
Like all pools, the cost depends on your preferences. The more you want to add to the project, the higher the cost will be.
The final price also depends on the materials involved in making your pool. Copper pools will be at the top end of that price range while cedar materials are at the cheaper end. It's also a little more expensive to install your pool indoors.
And don't forget about the cost of maintenance! Actually, you'll spend much less to keep your cocktail pool clean because of its small size. You'll also use less water and electricity with a compact pool.
To give you a general idea, upkeep can cost up to $1,600 per year but can be as low as $900.
Keep in mind that the exact cost of a cocktail pool varies, so it's a good idea to ask around for a custom estimate.
7 Cocktail Pool Ideas To Try
There are a variety of things that you can do with a compact pool, despite its limited size:
Install jets and heaters. These are great if you want to have your cocktail pool function like a spa and use it beyond the summer months.
Install it indoors. Since these pools are so small, they're a lot easier to install indoors than regular sized pools. With an indoor pool, you can use it year round and get more bang for your buck.
Include water features. Try adding waterfalls, fountains, and bubblers to create a unique look.
Create an outdoor theater. Who says the fun has to be limited to the boundaries of the pool? Make a theater around the pool area so that you can watch movies and shows from the water. Just don't get any electric equipment too close to the pool!
Make a fire pit. What's better than relaxing by the pool with the warmth of a fire? This is a great idea to bring family and friends together for an evening (and it can really go with that outdoor theater).
Install a swimming machine. You can actually swim miles in your tiny pool if you install one of these machines. These provide a current for swimming in place (like swimming upstream in a river).
Get an underwater treadmill or bicycle. If you want to use your pool to exercise, you can also install an underwater treadmill or bicycle. Why not? There are a lot of health advantages to exercising in water.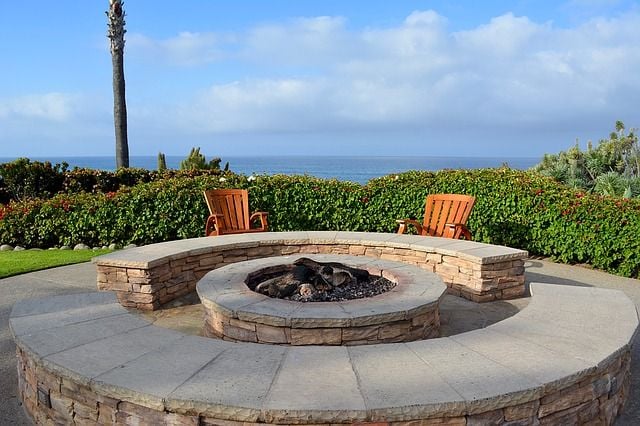 Cocktail Pool Disadvantages to Consider
While cocktail pools are pretty neat, there are a few things that you might not like about going with such a small pool:
Lack of play space. No room for games, racing, or floating in a pool this size.
No Free swimming. Sure you can spend thousands of dollars on a swimming machine, but you can't just swim around at your own pace from one end of the pool to the other like you can with a regular pool.
Forget about big pool parties. Although you can invite people into the pool, there just isn't enough space to throw a traditional pool party
Remember, you can add a spa, water features, a swimming machine, exercise equipment, and more to a full sized pool. You can also build a theater and a firepit around any swimming pool.
Basically, there is nothing that you can do with a cocktail pool that you can't do with a full sized one.
Our Honest Review of Cocktail Pools
Cocktail pools are versatile and can add life to your home. If you have your heart set on a small pool for relaxing and hanging out with friends, a compact pool would be ideal for you.
If what you really want is a full sized pool suitable for swimming, games, and everything else, why settle? A cocktail pool can cost as much as (or even more than) a full sized pool, so there's no real reason to get a small pool if space is what you need.
At River Pools, we manufacture world-class fiberglass swimming pools for customers across the country. Most of our swimming pools are full sized, but we do offer a 10x20 R Series pool that's only slightly bigger than an average cocktail pool.
Not sure if a cocktail pool is right for you? Why not take a look at our other models while you're here, check out our pricing guide, or request a quote to learn how much a fiberglass pool will cost you?
Before you go, make sure to download our free ebook below to learn the key differences between fiberglass, vinyl liner, and concrete swimming pools.
Up Next:
How Much Is My Fiberglass Pool Really Going to Cost?
Ultimate Pool Planning Guide: 11 Things to Consider Before Installing an Inground Pool
A Massive Review of Concrete Swimming Pools: Costs, Maintenance, Longevity, and More