Patio and Coping | Retaining Walls, Fence, and Landscaping
If someone is considering the purchase of a swimming pool and their yard is not flat, then there is a good chance they made need a retaining wall. Retaining walls come in many different forms and materials, such as: railroad ties, centerblock, brick, landscape blocks, and poured concrete. The following video, made by Jim Spiess of www.PoolSchool.us and www.riverpoolsandspas.com, shows a retaining made of concrete, also known as a turn-down slab. This is a very cost effective way of building a swimming pool retaining wall.
Fiberglass Pool Information | Installation & Construction
One of the biggest knocks on fiberglass swimming pools from builders of concrete and vinyl liner pools is that a fiberglass pool will not be large enough to accommodate one's needs. Having gone on over 1000 in-home appointments with inground pool shoppers, I can understand this concern. No one wants to spend 30-80k on a pool and then feel like they made a mistake when all is said and done.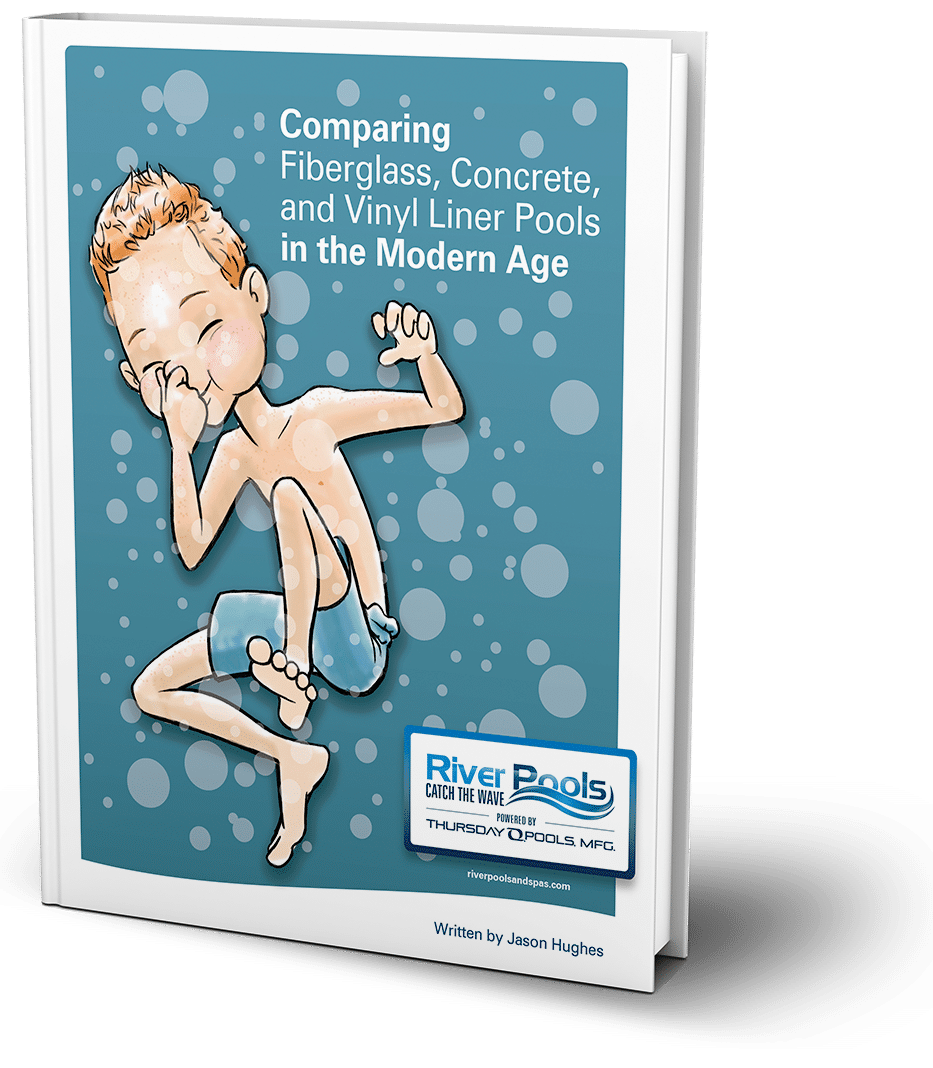 Comparing Fiberglass, Concrete, and Vinyl Liner Pools in the Modern Age
Don't blindly wonder if a fiberglass, concrete, or vinyl liner pool is right for you. Our educational ebook does a deep-dive comparison of the 3 types, all while noting the advantages and disadvantages of each.
Inground Hot Tubs vs Above Ground Hot Tubs: Which is better?
By Marcus Sheridan: www.PoolSchool.us, www.riverpoolsandspas.com
By Marcus Sheridan, http://www.poolschool.us/, http://www.riverpoolsandspas.com/
Cost and Pricing | Fiberglass Pool Information
What is the price of a fiberglass swimming pool?
Fiberglass Swimming Pools: The New King of the Swimming Pool Industry
By Jason Hughes: www.PoolSchool.us, www.RiverPoolsandSpas.com