Subscribe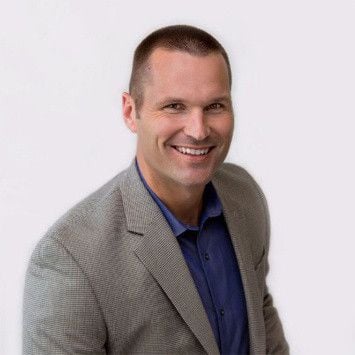 Disturbing: A Bad Installer and an Irresponsible Manufacturer
Finding A Pool Contractor | Fiberglass Pool Manufacturers | Installation & Construction | Fiberglass Pool Information
Bad Fiberglass Pool Installer + Irresponsible Manufacturer = Customer Disaster
One of the benefits of having this blog is the fact that I receive emails from customers across the country at a rapidly increasing rate regarding their good, bad, and downright ugly experiences with fiberglass pool builders and manufacturers. For example, read the following email I received this past week. (Because this customer is pursuing legal action against the manufacturer, I will hide the customer and manufacturer names for now.)
"We purchased a ****** pool last year and have been trying to get the pool repaired and then replaced for over a year now. Our pool came with dimples and holes in the steps and within two weeks of the installation the whole pool warped at every curve. Our pool is a small ****** pool that is all curves and each and every one of them now has a warp that runs from the top to the bottom of the pool. ******Pools blamed the installers, who in fact did do a few things wrong but we have pictures of the install happening and you can actually see a warp in the pool before it was ever placed in the ground. The flaws in the steps were there right from the start as well. Our installers have since shut their doors (due to this) and ****** is laying all the blame on them so they are not helping us out at all. ****** actually had the installers rip out a foot of concrete all around the pool four months ago stating that it would pop back into shape. We now have a pool that we can't even put a safety cover on as there is nothing to attach it to, it is still warped and now unsafe to walk around. We sure wish we had seen your "PoolSchool" before our much regretted purchase."
Pretty pathetic, wouldn't you agree? Such emails allow me to get a much better feel for which companies within the pool industry are willing to stand behind their product and which ones could essentially care less about the customer. Much to my surprise, the entire River Pools blog concept is now creating a source for consumer protection, awareness, and action. With the risk of sounding prideful, a customer recently told me in an email that I had "become the Glen Beck of the fiberglass pool industry." Although hearing such statements wasn't the original goal of this blog, it did give me a chuckle. It also gave me a sense of satisfaction knowing that we were able to help this pool owner in some way to make progress in resolving their pool installation issues. It truly matters to us here at River Pools that pool consumers across the country, and world for that matter, are informed and have an advocate for truth.
This is also why I invite any of you who may have had a good or bad experience in the past by an installer or fiberglass pool manufacturer to contact us and we will do anything we can to help and make others aware of your thoughts.
Don't forget to subscribe to our blog in the upper right hand portion of this page to receive the latest pool industry news, product reviews, etc.