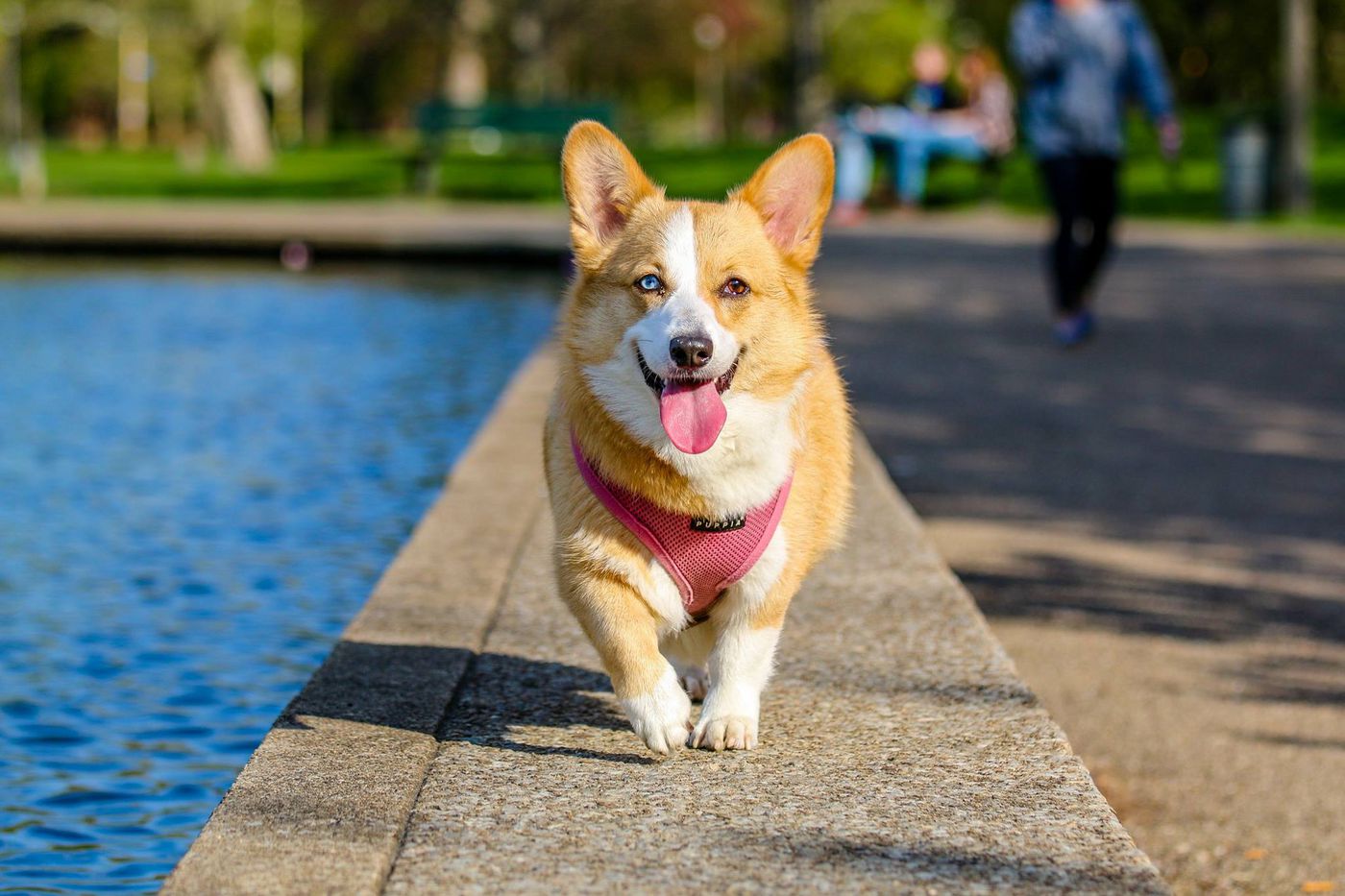 Subscribe
Swimming Pools and Dogs: A Few Points to Ponder
Fiberglass Pool Information | Options and Accessories | Pool Design Guides
Many of you seeing the title of this article may laugh at the idea of pools and dogs, but believe it or not, for many families out there, the dog(s) have just as much say in the pool as the rest of the family does. Just ask my business partner Jim with his two pugs. Sometimes I think those two dogs have more say than any human in Jim's household…but I digress.
Let's take a look at a few common questions we get regarding pools and dogs.
The most common issues with dogs and pools
Dogs almost never damage fiberglass and concrete pools, but their claws can puncture a vinyl liner. They need big steps, and a tanning ledge is best. Salt chlorine generators are softer on fur and eyes than traditional chlorine. You may have to spray off your filter or backwash more often, but overall dogs don't increase maintenance much.
What is the best type of pool for my dog?
First and foremost, vinyl liner is out of the question for most homeowners. For obvious reasons, the liner can tear or get small punctures, which can lead to major leaking issues and headaches.
On the other hand, dogs will almost never damage fiberglass and concrete pools. These two pool types are usually the right choice, depending on the needs of the homeowner.
---
Learn why we expanded to manufacturing fiberglass pools and how our methods revolutionized the industry.
---
Depending on the size of the dog, a decent-sized set of steps is important in terms of entry/exit points.
A tanning ledge also provides a shallow area for dogs (and kids) to play in the water without actually swimming.
What is the best type of chemical to use in my pool if my dog likes to swim?
Frankly, there just haven't been many studies on this one in the pool industry, so I'll just explain what I've seen up to this point.
Just about all of our customers (1000+ inground and above-ground pools) have saltwater pools, and many allow their animals to swim in the pool. We've been pleased to see that salt chlorine generators work very well with dogs. Because they produce a low level of natural chlorine, the chemicals aren't harsh and the salt is easy on the skin.
Up to this point, I haven't had even one of our customers say their dog had an adverse reaction to their salt chlorine generator.
Will a dog be hard on my filter system?
They say a dog is equivalent to about 50 people in the pool at one time. Crazy, huh?
However, although their fur and such is harder on a filter system, by no means are they known to do damage either.
For example, if you have a cartridge filter on your pool, you may simply have to spray off the filter more often. If you have sand, you may need to backwash more often. But just as with the previous question, I haven't heard any of our customers complain about their animals negatively affecting their pool's filter system.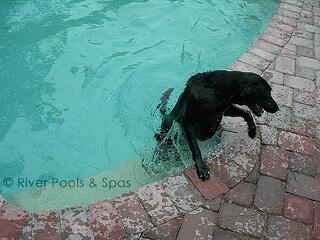 I hope these questions help you dog lovers a little as you consider the process of pool ownership. One thing is for sure—if your dog likes the water, he/she will LOVE pool ownership and in turn won't be forced to bathe in ice cubes any longer!
Up Next:
25 Small Inground Pool Ideas for All Budgets

---
Editor's note: This blog article was updated on July 10, 2020.