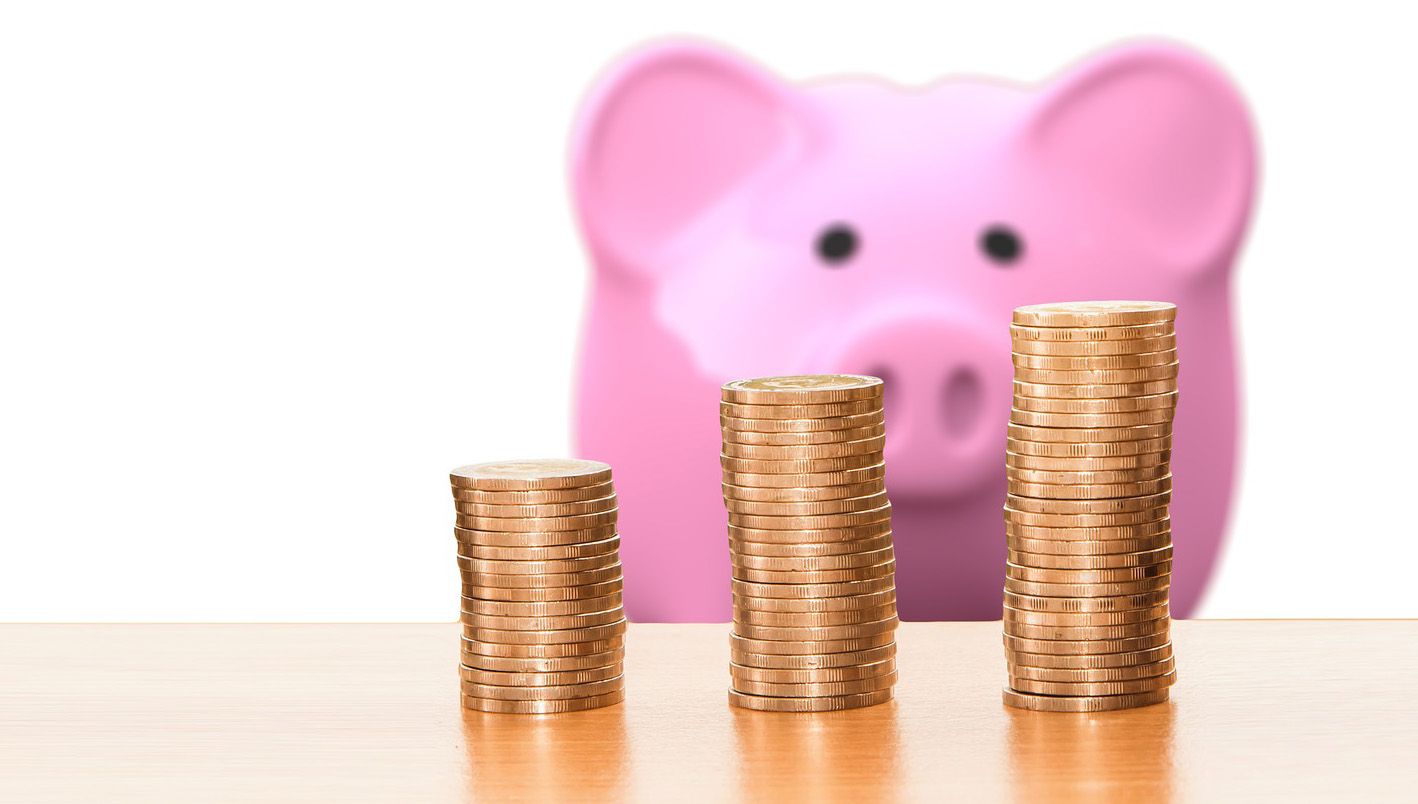 Subscribe
4 Things to Consider Before Establishing Your Pool Budget
Options and Accessories | Cost and Pricing
You've finally decided that want to install an inground pool on your property. Now what?
Like most home improvement projects, installing an inground swimming pool can add tremendous value to your home. However, it can also be a hefty investment if you don't know how to set a realistic budget.
At River Pools, we install inground fiberglass pools for a wide range of customers every year. For some, the budget is an afterthought, and for others, it's a crucial factor. Before you make any big purchases, it's important that you understand your finances, carefully research your options, and create a plan to help you pick the best pool package for your home.
To get you started, here are four factors to consider when establishing your pool budget:
1. Upfront Costs
The initial expenses of installing an inground pool can be anywhere between $36,260 - $66,592, but it can climb well above this range, depending on size, location, and other customizations.
The type of pool you choose to build can significantly impact your upfront expenses. For example, construction materials (i.e. fiberglass, gunite or concrete, or vinyl liner), excavation, installation, and delivery can all vary the cost of your investment.
In addition, keep a lookout for any hidden costs of features like electricity, concrete, landscaping, retaining walls, and fencing. With many pool builders vying for your bid, some may feel compelled to omit certain expenses from their estimates to secure the sale.
To ensure you stay within your budget and avoid any surprise bills, be sure to confirm all costs upfront and crosscheck estimates from several reputable contractors. That way, you'll be able to determine if a pool is financially feasible for you and confirm that you're getting the best deal.
2. Ongoing Maintenance
The cost of a pool isn't just limited to what you pay for the installation. When planning out your budget, you should also take into account the lifetime expenses, like utilities, chemicals, repairs, and other costs associated with opening and closing your pool each season.
Keep in mind that between maintenance and cleaning, the cost of owning a pool can reach upwards of $5,000 per year.
On average, owning a pool can cost you anywhere between $81 and $143 per month. An inground pool can also increase homeowners insurance rates and your property taxes by as much as 30%, so be sure to factor these expenses into your budget to verify that you can afford your inground pool.
Basic upkeep can become costly if you don't account for these ongoing expenses and establish a pool maintenance budget ahead of time.

3. Budget Limits
Once you've determined the initial and ongoing expenses of installing a pool, calculate how much you are willing and able to spend on the project. You likely won't have the cash on hand to pay for your new pool in full (most people don't). However, you have several options when it comes to financing your pool that can help ease the financial commitment.
For starters, you can apply for a pool loan from an online lender, bank, or credit union to finance a portion of your project. These loans are typically available up to $100,000 at a 5% to 10% interest rate and may be paid back over a fixed repayment period.
Alternatively, there are financing options that take advantage of your homeownership like a home equity loan, which comes with a fixed interest rate, repayment period, and monthly payments. If you have already built equity in your home, you can apply for a loan equal to a portion of your equity.
If approved, you'll receive the loan as a single lump payment that you can put toward the cost of installing and maintaining your pool. Since you'll be using the loan to improve your home, the interest on your loan will also be tax-deductible.
4. Amenities and Add-Ons
Want tons of features but can't afford them all? Make a list of what you want and then consider which features you are dead set on having versus the ones you could live without.
Make sure you can afford the basics first along with any of your must-have amenities. While custom upgrades like hot tubs, pool lights, decks, and waterfalls may add to the aesthetic, you can expect the overall project cost to increase if you choose to include them.
Pro tip: Making minor adjustments to the pool size or amenities could help bring down the cost of your pool.
To ensure you don't push beyond your limits, you should sit down with a trusted pool builder to discuss your options. An experienced contractor will be able to offer recommendations to lower construction costs and help keep you within your budget. Even if you aren't able to afford every add-on that you want, try to be flexible and receptive to any recommendations.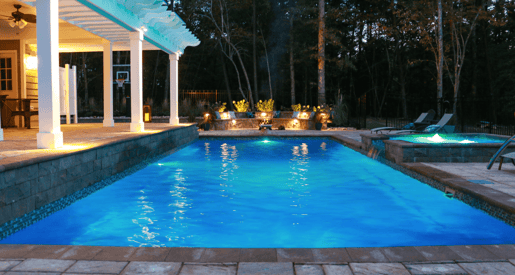 As you know, swimming pools are no small investment. If you anticipate spending a significant amount of money on your project, there are ways you can plan ahead to help lower the costs. Consider saving for a down payment to lower your monthly pool payments or, if you're able, you can save your funds to pay in cash upfront.
When all is said and done, it's up to you to decide whether you think installing a pool is worth the investment. Weigh your options carefully and take into account all financial considerations before making any decisions. Doing so will help you select the best pool to fit your budget and lifestyle.
At River Pools, we manufacture and install world-class fiberglass pools for customers across North America. Take a look at our catalog of models, browse our pool gallery, or visit our learning center today to find out more about fiberglass pools.
Wonder how much a fiberglass pool will cost? You can try out our fiberglass pool cost calculator, or for the most accurate estimate, click the button below to contact us and request pricing.
If you have any questions, please leave them in the comments and we will respond as soon as possible.
Up next:
Inground Swimming Pool Cost & Pricing Guide
Inground Pool Cost of Ownership: Fiberglass vs Concrete vs Vinyl
Ultimate Budget Guide for an Inground Vinyl Liner Pool