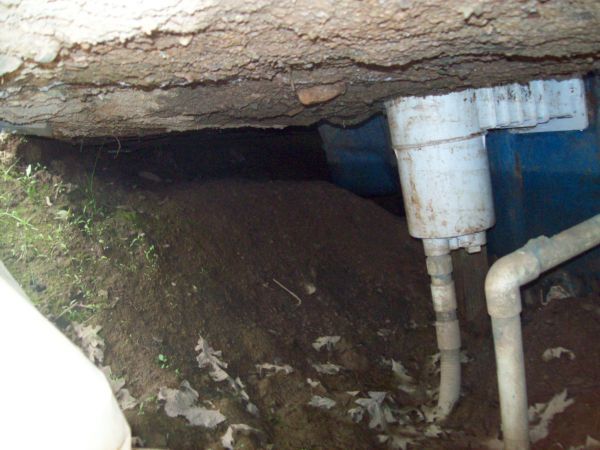 Subscribe
How NOT to Backfill and Install a Fiberglass Swimming Pool
Finding A Pool Contractor | Installation & Construction | DIY Fiberglass Pools
Yesterday, I had to witness one of the components of being an inground pool installer that really, really bothers me—a recent pool owner had been ripped-off...and in a bad way.
But before I relate my sad experience with this pool owner, I need to address a certain point. I've received a decent amount a flack recently from some 'pool professionals' who don't particularly like the fact that I talk about the good, the bad, and the ugly of the swimming pool industry. When I hear such complaints, I can only shake my head, because the reality is that no swimming pool owner has ever mentioned one negative thing about the fact this blog is so open, honest, and forthright. I've always found in life that if someone is truly honest, then eventually that person will earn the respect of those whom he cares most about. And in this case, the main purpose of this blog, and all the articles found herein, is to help future and current pool owners maximize their experience.
We at River Pools have seen thousands of family lives enhanced through the joys of owning a swimming pool. Unfortunately though, people can still have bad experiences. As we all know, in any industry there will be a variation of builders, products, etc. That's why this blog was created and that's exactly why it has become as popular as it is—it's all about giving consumers enough information to make smart decisions in terms of how and where they spend their money.
But sadly, in the case of the swimming pool we're going to discuss in this article, the homeowner did not have enough knowledge up front. And because of this fact, they are now in a legal battle with the company that installed their pool. Although I could point out a mountain of mistakes this builder made with the pool's construction, for the sake of time I'm only going to focus on one main aspect—the pool's backfill.
As many of you know, we have discussed many times on this blog how to properly backfill a fiberglass swimming pool. And when it comes to backfilling, there are three main methods:
The Right Way (gravel)

The Not-So-Good-Way (sand)

The wrong way (dirt, clay, fill, etc)
In the case of the homeowner I visited yesterday, the builder had set the pool on stone-dust, but had made the unbelievable decision to backfill the pool with the same materials they'd dug out the hole, which was a combination of dirt and clay. Sadly, the homeowner had no idea this was not the proper method for backfilling and trusted the builder's 'expertise'. And what were the results?
Well, in less than 6 months, the backfill has completely settled the entire way around the pool. In other words, the patio, at least for its first 18" or so, is sitting on air (see photo, which reveals the cavity beneath the pool's patio)...Ouch...
As you can imagine, this is not a good thing, as it appears we'll likely now have to reinstall the entire swimming pool. But the key here is that homeowners are aware to never allow their fiberglass pool to be installed with any material that is not sand or gravel, with a huge preference leaning towards gravel as it really is the only material, other than possibly flowable-fill, that will not have settling issues.