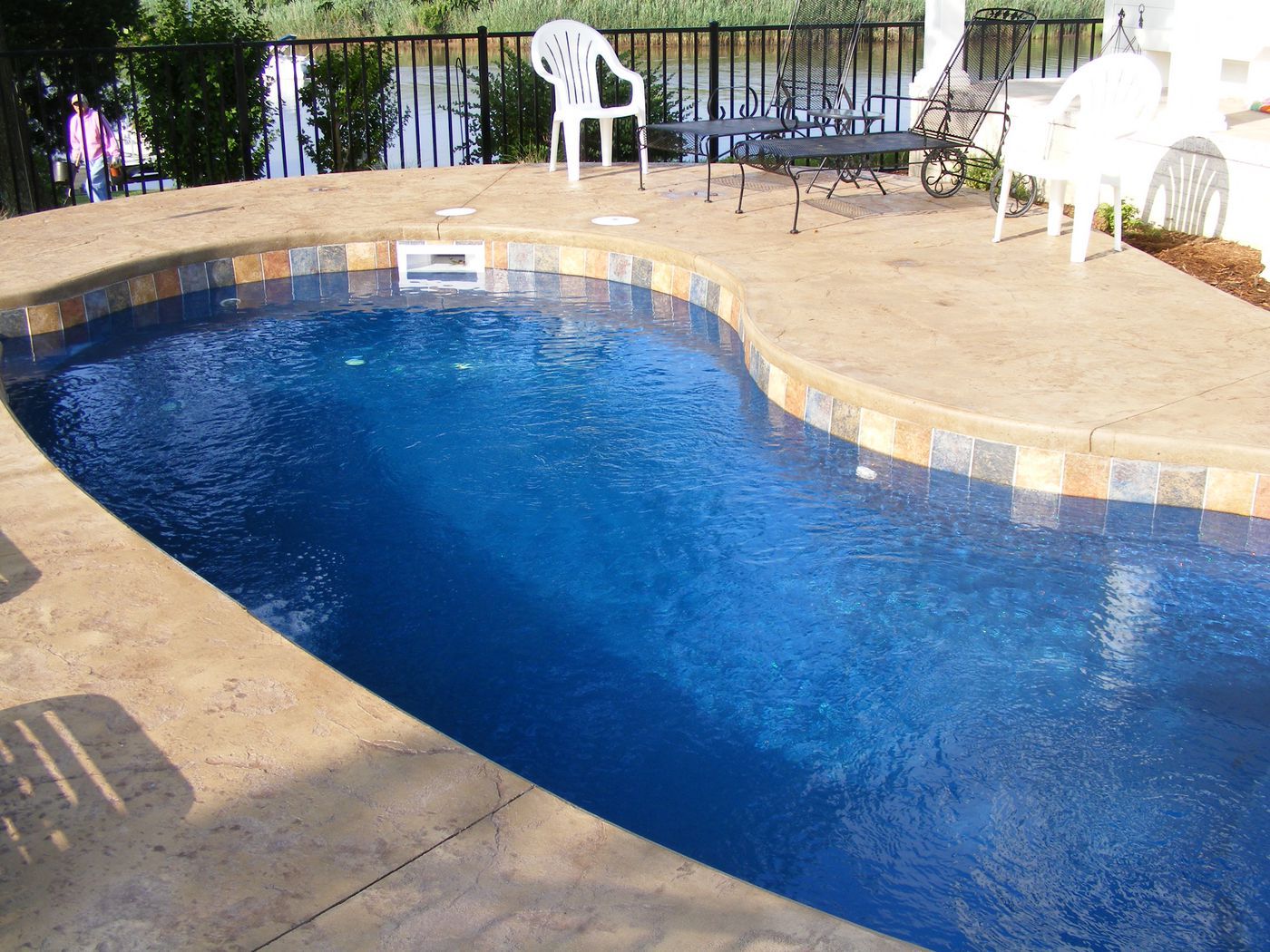 Subscribe
Fiberglass Pool Coping: Paver vs. Cantilevered Concrete
Installation & Construction | Patio and Coping | Cost and Pricing | Pool Design Guides
One of the most under-utilized options for fiberglass pools (in my opinion) is the coping material. Many people assume that cantilevered concrete coping is the only alternative…simply not so.
The purpose of this article is to outline the two most popular types of coping on fiberglass pools (at least in our area). These are paver coping, or what could be considered brick coping, and cantilevered concrete coping. We'll look at the advantages and disadvantages of each.

Cantilevered Concrete Coping
PROS:
Affordable: $6 to $10 per linear foot
Durable: One continuous piece of coping, so less likely to move or shift over time.
CONS:
Finish issues: Because it's a poured-in-place product, there can be inconsistencies in the finish depending on the concrete finisher and the quality of the concrete.
Roughness: Some customers complain that it's just too rough.
Cracks: when the pool deck develops a crack, it continues down the face of the coping.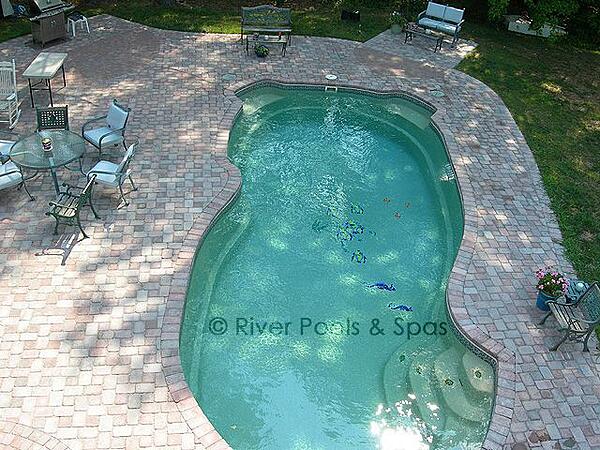 Paver Coping
PROS:
Consistent Finish: Because the product is laid rather than poured on site, there is more opportunity for quality control. Therefore, paver coping tends to give a more predictable look and finish.
Color Matching: If pouring cantilevered concrete coping with colored concrete, any patching or parting of the coping after the forms have been removed must be mixed on site to match the rest of the deck. This is obviously not an issue with paver coping.
CONS:
Cost: In most cases, paver coping is an upgrade and costs can range from $40 to $50 per linear foot.
Which Is Right for You?
Based on our experience, there are typically two reasons fiberglass pool customers decide not to use concrete cantilevered coping:
Because they want a smoother surface than concrete coping typically allows (functionality).

Because they want to create a border effect around the pool to achieve a certain look (aesthetics).
This quick breakdown only covers two of the most popular types of coping on fiberglass pools. Some other types of coping commonly used on fiberglass pools are coping stones and natural stone, such as travertine or blue stone.
It's safe to say that they differ in the same ways from cantilevered concrete as paver coping outlined above.
What'd I miss? Please share your questions and comments below.
At River Pools, we manufacture and install world-class fiberglass swimming pools for customers across North America.
We also specialize in turn key projects which include installing the coping and patio. Take a look at our models today or view our gallery to see what a River Pools fiberglass pool looks like.
Wondering how much your inground fiberglass pool might cost? Try out our fiberglass pool pricing calculator for a rough estimate, or contact us for a custom quote.
If you're still shopping around for an inground pool and don't know which type to get, download our free ebook below explaining the differences between the three main inground pool types.
Up Next:
Cantilevered Coping for Inground Pools: Pros, Cons, & Installation [Video]
Pool Patio Materials: Stamped Concrete vs. Pavers
Pool Patio Ideas and Options: A Personalized Guide

---
Editor's note: This blog article was updated on June 11, 2020.