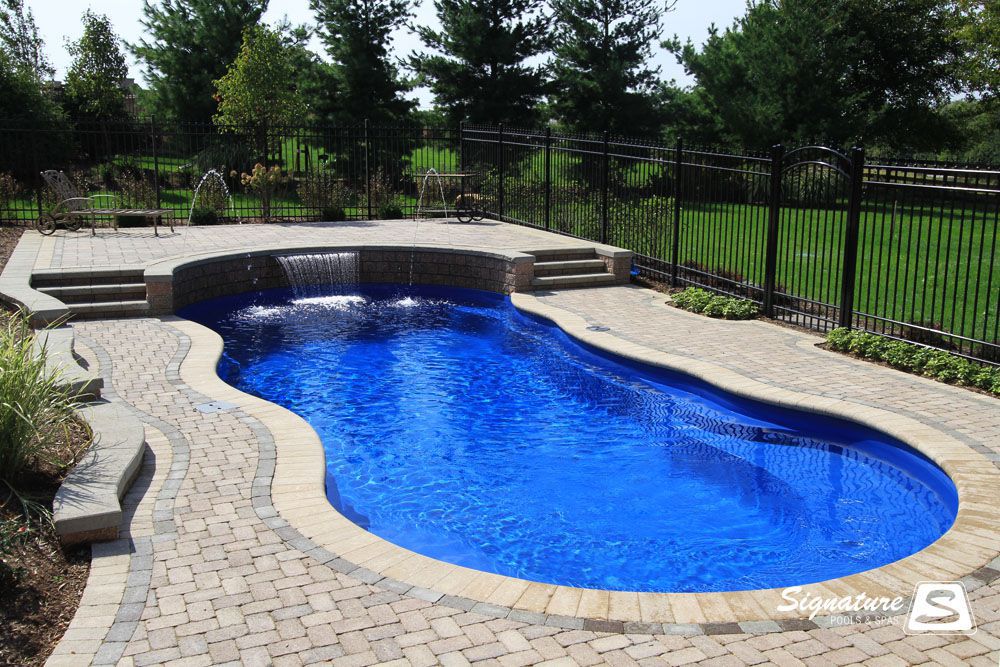 Subscribe
Inground Pool Coping: Idea and Cost Guide!
Installation & Construction | Patio and Coping | Cost and Pricing | Pool Design Guides
Let me just say, if you're reading this article…..it's pretty safe to say you have good taste.
How do I know? Because if you're researching pool coping, you already know you want something special….am I right?
This article has one objective: to familiarize you with the most popular types of inground pool coping so you can choose which belongs in your backyard deisgn.
The pools featured in this article are from some of the best pool contractors in the United States....and they all happen to be fiberglass pools!
So here are the four types of inground pool coping we're going to cover today:
Brick coping
Paver Coping
Travertine/Natural Stone Coping
Cantilevered Concrete Coping
Let's get started!
Brick Pool Coping
First, we have a gorgeous fiberglass pool built by the guys at Signature Pools in Chicago.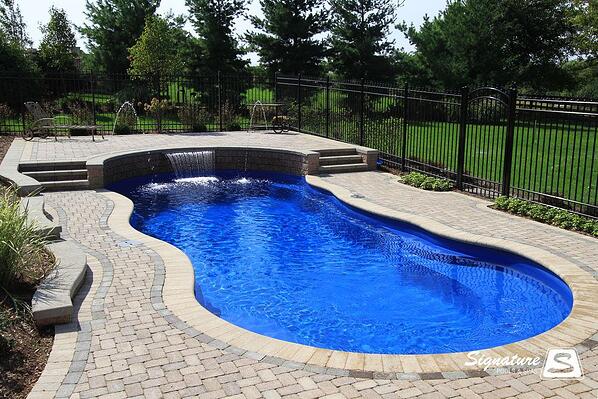 Average Cost of brick coping: $25-$30 per linear foot
Paver Pool Coping
This elegant fiberglass pool comes courtesy of Earl's Pools of Alabama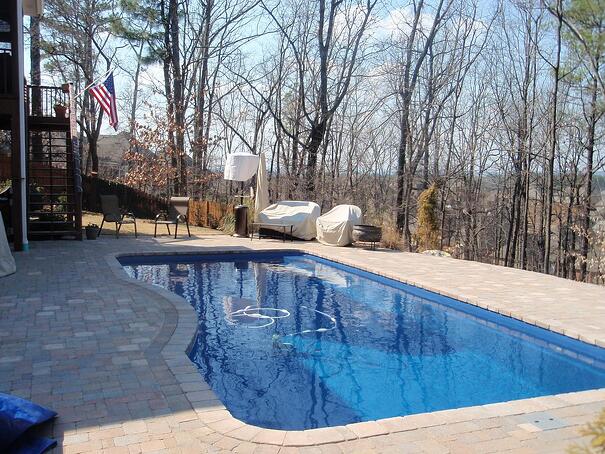 Average Cost of Paver Coping: $20-$25 per linear foot
*note: the primary difference between brick and paver coping is the type of edge the product has facing the pool. Brick coping has a bull-nose or rounded edge, and paver coping has a 'factory' edge similar to regular pavers. These terms can vary according to region.
Travertine/Natural Stone Coping
This is a beautiful project in Virginia we had the privilage to install. The beautiful coping work was completed by Cross Creek Nursery out of Richmond.
Average Cost of Travertine/Natural Stone Coping: $35-$55 per linear foot.
Cantilevered Concrete Coping
And here we have a fiberglass pool with stamped concrete from Artistic Pools in New Jersey.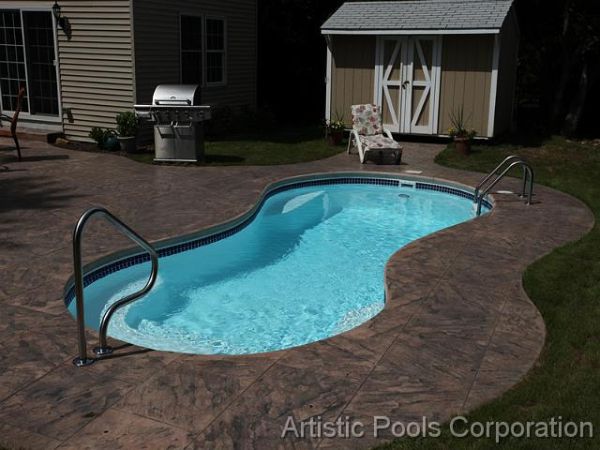 Average Cost of Cantilevered Concrete Coping: $6-$10 per linear foot if not included in standard package.
We've written extensively about cantilevered concrete coping. Here are two great resources if you want to learn more:
Why is Pouring Concrete(Cantilever Coping) Around a Fiberglass Pool so Difficult?
How to Pour Concrete Coping around a Fiberglass Pool Video
There you have it: The four most popular styles of inground pool coping.
Questions?....ask away in the comments section.
Oh, and please don't forget to subscribe to our blog to stay on the cutting edge of the swimming pool industry.
Thanks for being here!