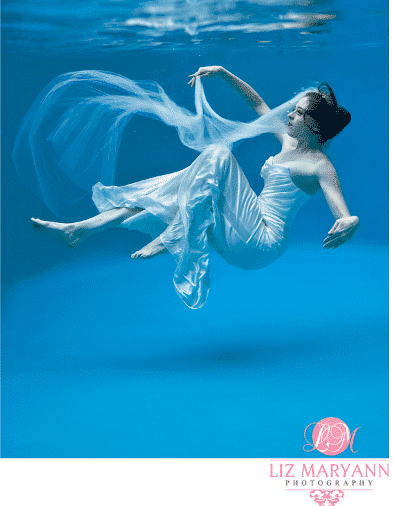 Subscribe
Just How Beautiful Is a Colored Fiberglass Pool Underwater? (Neat Photos!)
Fiberglass Pool Information | Fiberglass Pool Manufacturers | Pool Design Guides
As we've mentioned many other times in the past, fiberglass pools have come light years in the last decade when it comes to beauty and aesthetics. Today, it's not uncommon to see fiberglass pools in the most luxurious of homes, much of which can be attributed to these advancements as well as the fact that consumers are now more informed than ever.
But of all the features that make fiberglass pools so beautiful, the one that may just set them apart the most is their colored finish. In fact, most manufacturers around the country now offer mulitple shades of blues, browns, blacks, and other unique colors.
Recently I received the following photos from a customer of ours near Fredericksburg, VA. As you can see, these photos were taken as part of a wedding photographer's portfolio, and they turned out absolutely amazing.
We hope you enjoy the photos by Liz Maryann Photography.