Cost and Pricing | Finding A Pool Contractor | Patio and Coping | Pool Design Guides | Swimming Pool Accessories | Swimming Pool Design
Most people shopping for a pool think that they know just what they want. For example, 90% of the people who want a diving board think they need it. But after education on the pros and cons of a diving board, only 10% of those people will still get a diving board. You're spending a lot of money on this swimming pool investment. You expect that the person that you invite into your home will be an informed professional and have your best interest at heart. In reality the person who shows up will probably be a salesperson trying to earn a commission that will feed his family or lifestyle. That's what is in his/her best interest, not yours. All too often, the homeowner says, "I want a pool this size and a deck this big," and the salesperson quotes them on what they ask for. It's far easier to sell a pool when the homeowner knows what they want, so why rock the boat? That's the mentality of most salespeople today. The problem: in most cases, what the homeowner thinks they want, and what they really want, are two different things.
Options and Accessories | Swimming Pool Accessories
The following is a guest post from Diane Pierce at Authentic Plaster & Tile.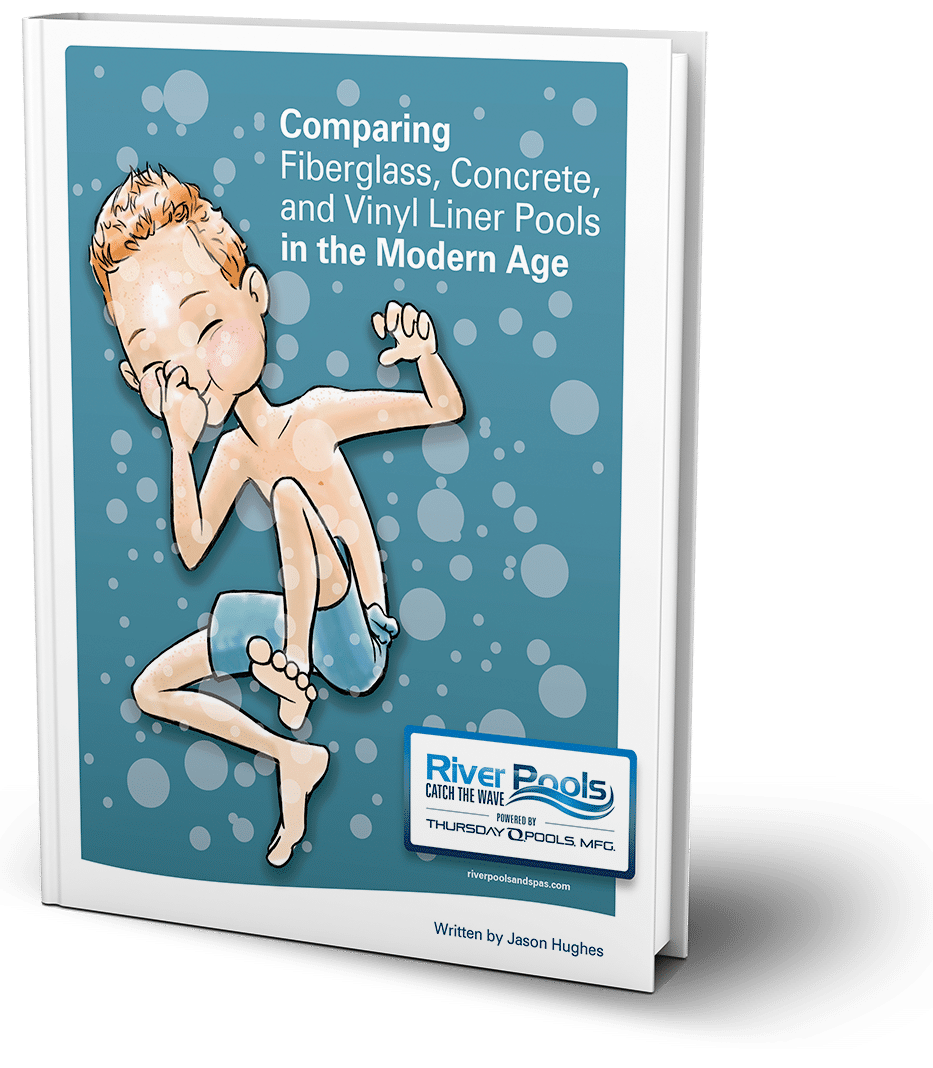 Comparing Fiberglass, Concrete, and Vinyl Liner Pools in the Modern Age
Don't blindly wonder if a fiberglass, concrete, or vinyl liner pool is right for you. Our educational ebook does a deep-dive comparison of the 3 types, all while noting the advantages and disadvantages of each.
Fiberglass Pool Information | Installation & Construction | Swimming Pool Accessories
Are you considering an inground pool or, more specifically, a fiberglass pool with an integrated tanning ledge? Are you a fiberglass pool installer looking for best practices regarding tanning ledge pool installations? If so, you're in luck! Today we're going to share our system for installing tanning ledge pools—and reveal our unique manufacturing process to ensure your tanning ledge pool is super awesome. Let's dive right in!
Pool Maintenance | Swimming Pool Accessories
Time for a shout-out to the unsung heroes: pump and filter systems! Your pool pump circulates the water to distribute the chemicals and filter out particulate matter from the water to keep the water clean, pretty, and safe. It's doing you a solid, but it can also be a giant energy hog thanks to all that work. (Plus, extended hard work could wear the pump out sooner than expected. We don't want that. After all, extended hard work is the worst.) So how can you get all the benefits without spending extra money on electrical costs you don't need?
Options and Accessories | Pool Closing/Winterization | Swimming Pool Accessories
If you're new to the world of pool ownership, get ready to use your Surprised Face… You don't have to have a pool cover. I always got the impression that you did, but it's actually not required. The obligatory fence around the pool area is your first line of defense in the safety arena.
If you are planning on buying a pool, you may be looking at the accessories as well.
Options and Accessories | Swimming Pool Accessories
We have already discussed automatic pool covers in another blog article that discusses all covers, but this past year I have had many requests for automatic pool covers and mostly I have found that those people have not read our article on pool covers.