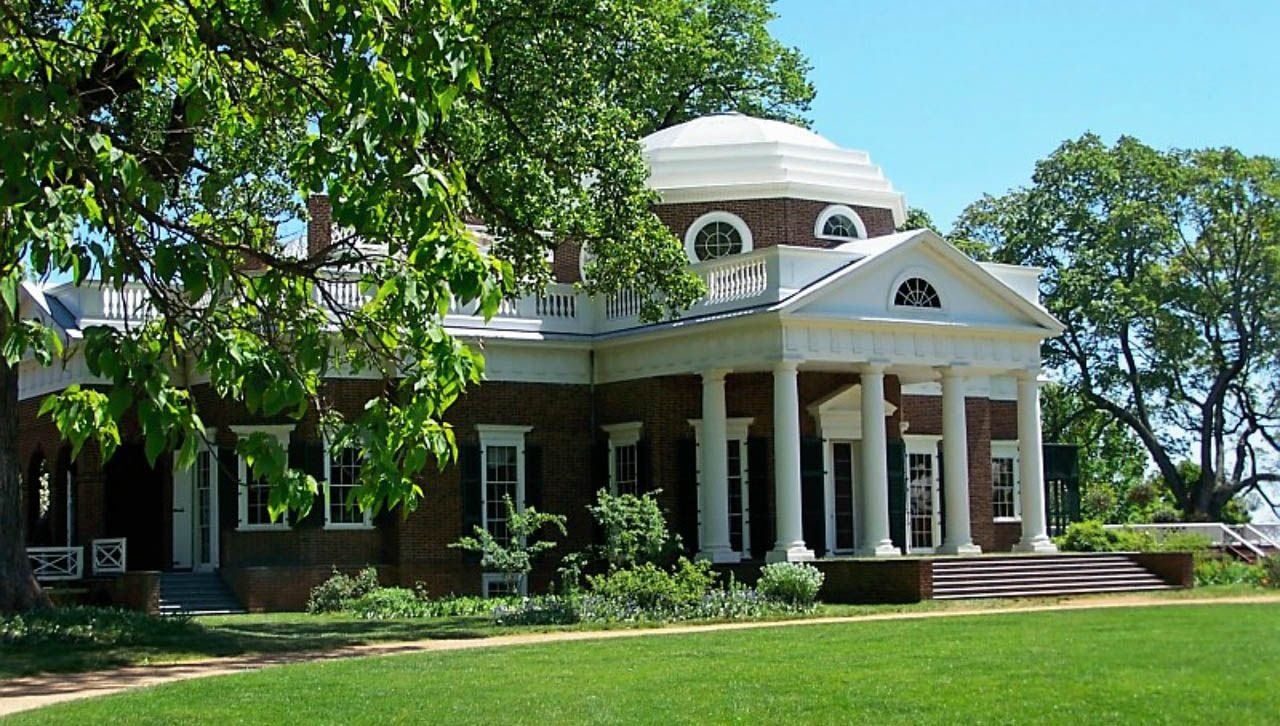 Subscribe
Building a Swimming Pool in Charlottesville, Virginia? Here's What You Should Know
Do you live in Charlottesville and want to get a swimming pool?
Charlottesville, Virginia is an excellent place for an inground pool, but we want you to be aware of what you need to know before you get your pool (you know, the kinds of things that you wish someone would have told you early on before it was too late).
As fiberglass pool manufacturers with tons of installation experience, we want to point out those hidden details that many pool shoppers might overlook. Please read this article to the end and share it with your friends if you find it helpful.
Your Swimming Pool Will Need a Fence or Wall
Why is this important? Two reasons: safety and budget. For the safety of your family and your neighborhood, your swimming pool is going to need a code-compliant fence. This means that it needs to be:
At least 4 feet high

Completely closed with no gaps in between or underneath panels (must be within 2 inches from the ground)

At least 5 feet from the pool

Unclimbable (no handholds or footholds and no trees or other structures close to it)
Note: It's better if it surrounds the pool on all sides, but you can use your house as one side of the barrier (not preferable).
Why is this important for your budget? A fence can be an unexpected cost for many pool shoppers, and we don't want you to discover that you spent your entire budget on the pool before considering the barrier.
On average, a pool fence can cost $8 to $25 and up per linear foot, depending on the material (wood fencing will cost $8-$100 per foot, glass will cost $90-$200 per foot, vinyl will cost $20-$40 per foot, etc.) If you live in a historic neighborhood, you might have to follow some additional rules and regulations while choosing your pool fence. Not sure if this applies to you? Here's a map of the historic districts in Charlottesville.
Read Next: 16 Pool Fence Ideas That Will Upgrade Your Yard
Your Pool Might Need a Pool Cover
If your fence, wall, or barrier does not comply with the fencing rules (maybe you already have an existing wall that isn't code compliant, or you're not allowed to build the type of fence that you need), you can make up for it with a pool cover. The pool cover will help to keep your family and the neighborhood safe, but it will come at a cost.
If your fence or barrier does not comply with the law, you'll need to install a powered safety cover, which typically costs $12,000 to $22,000.
Make sure to leave plenty of room in your budget for this.
You'll Need to Build Your Pool at Least 100 Feet from Water
Most people don't live right next to a lake, river, or pond, but if you do live near a body of water or have a property near the Rivanna river, make sure that your pool is built at least 100 feet from the waterline. If you build it too close, you could risk hitting groundwater or having issues with groundwater later on. You can also risk flooding your pool if the river changes its course over time.

Your Pool Will Cost Between $25,000 and $100,000
Depending on the type of pool that you install, your inground swimming pool should cost anywhere from $25,000 to $65,000 for a liner pool, $50,000 to $100,000 and up for a concrete pool, and $40,000 to $85,000 and up for a fiberglass pool. Keep in mind that these prices will vary by manufacturer, pool size, and installation package.
You Might Want to Invest in a Pool Heater
Charlottesville temperatures are comfortable enough in the summertime to go without a pool heater. But if you like swimming in the evening or want to extend your swimming season by a couple of weeks, you might want to think about installing a pool heater.
A pool heater typically costs $50-$500 per month on average to run, depending on the type (solar pool heaters can cost $300-$950 per year to run, gas pool heaters can cost $300-$500 per month to run, and electric heat pumps can cost $50-$100 per month to run).
If you don't have room in your budget for a pool heater, here are a few things that you can do:
Use a solar cover to raise the temperature of your pool water and prevent evaporation

Remove any trees that cast too much shade over your swimming pool (tree shade can lower the temperature by a few degrees)
You can also try using solar rings instead of a solar cover to keep your pool warm. Solar rings float on the pool's surface like lily pads and produce the same effects.
Watch Out for Termites
Unfortunately, the Charlottesville area is a hotbed for termites. This means you might want to avoid wooden pool decks and furniture.
Pro tip: If you like the look of a wooden deck, you can always go for a stamped concrete design that imitates wood.
You might also want to keep an eye on your vinyl pool liner or steer clear of vinyl liner pools altogether. Termites are known for chewing through pool liners, which is not only annoying, but it can also be costly to replace (around $4,500).
If you are going to install a vinyl liner pool, make sure that you do the following:
Hire an exterminator to treat the ground when building the pool

Make sure your liner warranty covers insects

Watch for signs of termites and inspect the liner periodically
Where Can I Get a Pool in Charlottesville?
As fiberglass pool manufacturers in Virginia, we can confirm that you will have a lot of options when it comes to choosing a swimming pool builder in Charlottesville. To help you get started on your research, here's a review of some of the top pool builders who service the area. (You can also check out our list of pool builders in Virginia to see your other options.)
Charlottesville Aquatics
Charlottesville Aquatics builds concrete/gunite inground pools across Central Virginia in addition to installing hot tubs and vinyl liner pools. Their concrete pools are custom built to your preferences, and they have constructed everything from lap pools to cocktail pools to very large inground pools. They also offer special features like waterfalls, water slides, tanning ledges, vanishing edges, fountains, and pool covers.
Areas Serviced: Charlottesville and Central Virginia
Aqua Clean Pool & Spa
Aqua Clean installs both fiberglass and concrete swimming pools in addition to selling a range of hot tubs in their retail stores. You can reach out to them by phone to find out more about their services and pricing.
Areas Serviced: Charlottesville and surrounding area
Pool Works LLC
Pool Works specializes in building concrete/gunite pools and creating custom designs based on your backyard's landscape. They have built a range of pool shapes and sizes, including specialty projects like semi-inground pools. They also work with automatic covers and do existing pool repair and renovation. If you're looking for a custom concrete pool in Virginia, Pool Works might be a good option for you.
Areas Serviced: Richmond, Harrisonburg, Fredericksburg, Charlottesville, Norfolk, Hampton Roads, and surrounding areas
Royal Pools, Inc.
In addition to installing vinyl liner and fiberglass swimming pools, Royal Pools also builds gunite pools for customers in the Charlottesville area. They install spas to go along with your inground pool as well as accessories like fencing, fire pits, and landscaping. You can also choose to build a bar inside your gunite pool and other custom features.
Areas Serviced: Charlottesville and surrounding area
Or if you're looking for an above ground pool…
Luxury Pool & Spa
Luxury Pool & Spa offers spas as well as Vogue and Optimum above ground swimming pools. They also carry swim machines to make smaller swimming pools more functional for exercise. Founded in 1988, Luxury has become one of central Virginia's largest above ground pool and spa dealers with showrooms across Central Virginia, including Richmond, Charlottesville, Henrico, and Fredericksburg.
Areas Serviced: Fredericksburg and Central VA
At River Pools, we manufacture world-class fiberglass swimming pools for customers across North America. If you're interested in getting a high-quality fiberglass pool for your home in Charlottesville, feel free to check out our catalog of models, try out our pool pricing calculator, or contact us using the button below for a quote.
You can also download our free ebook to learn everything you need to know about fiberglass swimming pools, or visit our video library to get started on your inground pool research.
Up Next:
What's the Best Small Fiberglass Pool for Your Needs? Costs, Sizes, Features
Shopping for a Fiberglass Pool Shell? 6 Things to Look for

Inground Concrete Swimming Pool Cost and Price Guide 2020