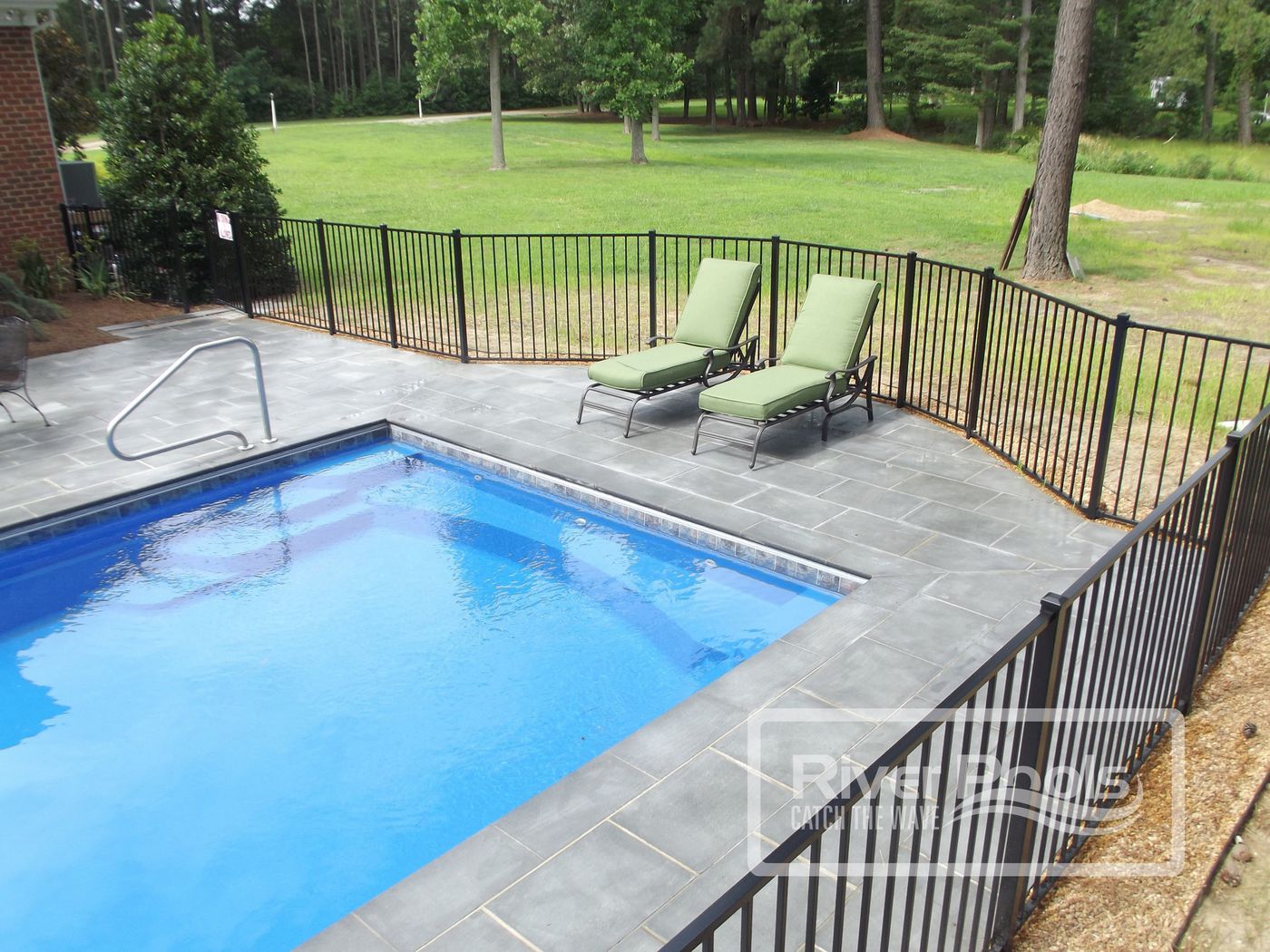 Subscribe
How Blue Has Become the Color of the Fiberglass Pool Industry
As one of the leading fiberglass pool manufacturers in the country, we've found that when a pool shopper is considering the aesthetics of their new pool, one of their first desires is to have a strong bluish tint to the water.
Such a desire is understandable because blue colors tend to be inviting and appreciated by all during those blazing dog days of summer. In the past though, such a request was hard to achieve considering that most concrete and fiberglass pools came only available in lighter blue colors.
But times have changed with the advances in swimming pool technology, especially with the introduction of colored finishes to the fiberglass pool market in the early to mid 2000s.
Customers often ask me if the color of the pool will make a difference in terms of the water temperature. Well, the short answer to this question is 'yes' but just how much a difference it makes in terms of actual degrees is a study I've not yet been able to make. But rest assured, darker/blue pools will attract more heat than white pools.
Fiberglass pool colors at River Pools
These blue pool colors are available on our fiberglass pools at River Pools:
Maya Shimmer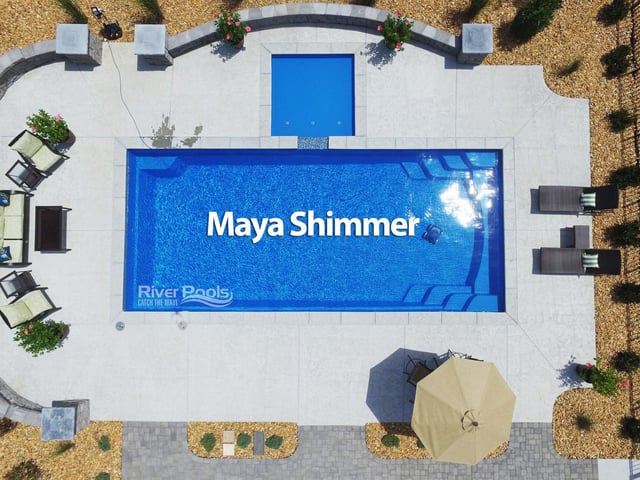 California Shimmer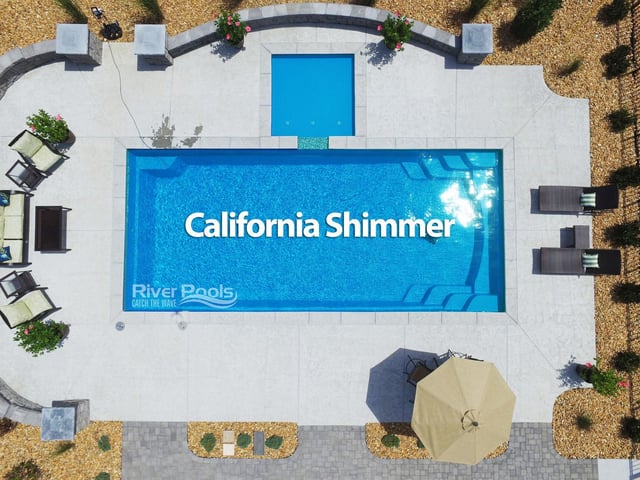 Ocean Shimmer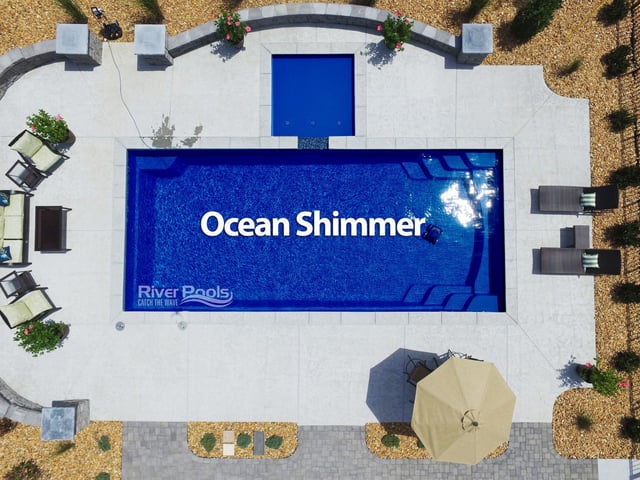 Take a look at our full line of pool colors, or check out our article on swimming pool color options across all pool types!
Interested in a fiberglass swimming pool for your home? Be sure to check out our full line of fiberglass pool designs.
As always, Happy Swimming!
Questions? Comments? Don't hesitate to leave your thoughts below and subscribe to this blog in the upper right hand corner of this page!
At River Pools, we manufacture world-class fiberglass pools for customers across North America. If you want to learn more about fiberglass swimming pools, you can download our free ebook above, check out our video library, or try our free pool pricing calculator for an instant estimate.
Up Next:
Fiberglass Swimming Pools 101: Manufacturing, Cost, and More
The Best Low Maintenance Pool, Landscaping, and Outdoor Living Space Ideas