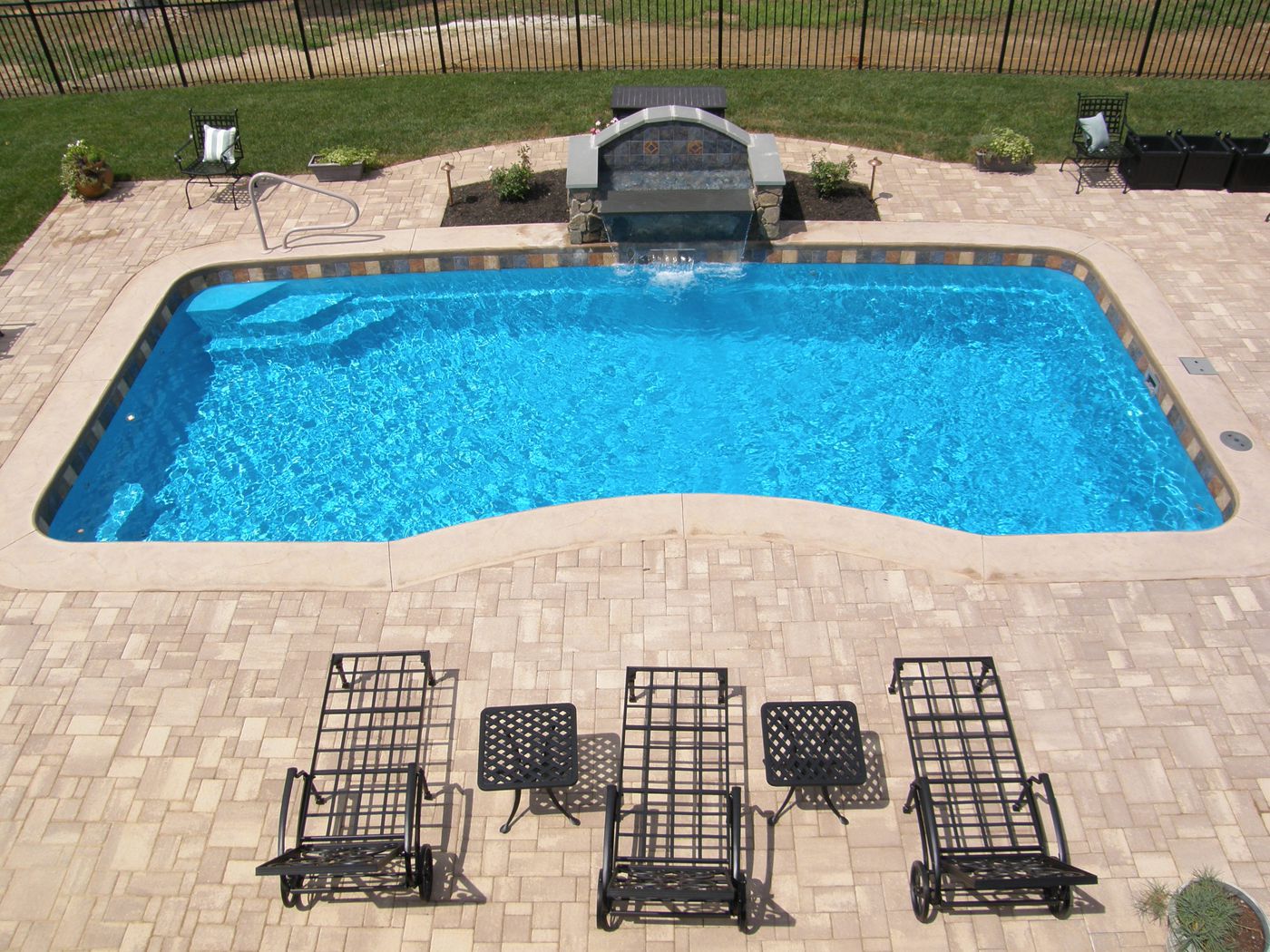 Subscribe
4 ThingsThat Will Dictate The Price Of Your Fiberglass Pool In 2014
Fiberglass Pool Information | Installation & Construction | Fiberglass Pool Manufacturers | Cost and Pricing
The sales person you work with should take the time to listen to what your pool will be used for and ask you questions regarding the same. There are a lot of important fact finding questions that you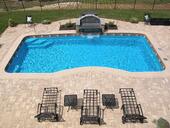 should be aware of, like will the pool be used for diving, or for volleyball, or for basketball, or doing laps? How many people will use the pool on a regular basis, do you entertain a lot? If the right questions are asked and the sales person does their job then you should have the pool of your dreams and be very happy with the pool buying experience. Below are the factors that will come into play on determining how much you will pay for your fiberglass pool.
1) Size of Pool
With fiberglass pools the price ranges will vary from Manufacturer to Manufacturer depending on the quality of the materials used to build the pools and how much material goes into the pool. There are different quality resins and as anything else the better the quality the higher the price. Keep in mind a pool is an extension of your home and should last a lifetime. Usually fiberglass pools cost around $1,000 to $1,500 per foot and that is for a basic package with 3' of broom finish concrete around the pool for decking, two lights, salt generator, security cover, and electrical hook up. Again it depends on the Manufacturer of the pool and the installer. Remember you usually get what you pay for. So for example a 15' X 30' Fiberglass Pools would cost you anywhere between $30,000 and $45,000 with what I mentioned above. As you can see there is a big difference in pricing which is mostly attributed to cheap installers. Beware of hidden cost also.
2) Decking
There are several types of decking that can go around your pool.
Most people add extra decking to their pools. I have found what seems to make most

people happy is 12' of decking down one side, 4' of decking down the other side, 6' of decking on one end and 8' of decking on the other end.
Broom Finish Concrete is the least expensive type of decking that you will find around most pools. The cost of Broom Finish concrete can vary from area to area, but on the eastern seaboard you can expect to spend around $4 to $8 a sq ft.
So if we are using a 15' X 30' fiberglass pool for our example that would amount to an extra 550 sq ft of concrete.
Extra Cost for Broom Finish Concrete for the 30' Pool between $2,200 and $4,400
Textured Concrete with no color usually runs 2 to 3 Dollars more a foot then Broom Finish so price added to project is between $3,300 and $6,050
Stamped Concrete will usually add more to the price again and tends to be slippery even though shark grip is added. Plus it is continued maintenance upkeep. So you will have added cost every other year, putting sealer on it which can become quite pricey.
Stamped Concrete usually is going for around $11 to $15 a sq ft so on a 15' X 30' fiberglass pool you could expect to spend between $8,500 and $10,700
You're paying full price for the extra concrete and the price difference for the concrete that is included in the package.
Pavers are the next stage up and we have found quite a few customers have now been going with pavers. First they like the look, they are low maintenance and they do not crack. My favorite if installed properly.
Pavers can vary greatly depending on the style and pattern. I am going to give pricing on the most common pave that 95% of our customers pick with the patterns that they use to keep it simpler. Pavers generally run between $16 and $20 a sq ft. So with a 15' X 30' fiberglass pool using an 18" Concrete Broom Finish Border the cost would run between $13,492 and $16,200 keep in mind that with pavers there is a 10% waste factor included in the sq ft price.
3) Heat Pump
There are a lot of different models of heat pumps on the market today, and prices vary greatly. Again you will need to keep in mind that price is dictated by quality and what the installer is willing to make on his profit margin. But everything comes with a price. When purchasing heat pumps on the internet it is usually hard to find someone who will install it. I have experience many a time someone who will call and ask if we will put the heat pump in that they purchased on the internet, our response is a no because when something is not right we will get blamed and most companies have the same policy.
Heat only Heat Pumps you can expect to pay between $4,000 and $5,500
Heat and Cool Heat Pumps you can expect to pay between $4,500 and $6,000
There is usually and additional electrical hook up charge depending on the heat or heat and cool pump. Heat only will usually add another 200 to 400 dollars on top of the cost of the heat only heat pump. With the heat and cool heat pump the wire is much larger and you can expect to pay between $600 and $1000 extra for the electrical hook up. These electrical prices are based on standard placement of unit which would be within 20' of the house.
4) Fence
Fencing pricing is dictated by the type of fence that you get. Our most popular that we tend to sell is the Black Powder Coat Aluminum. However some of our customers will opt for the White PVC 6' Privacy Fence, then you have the Wood Fence.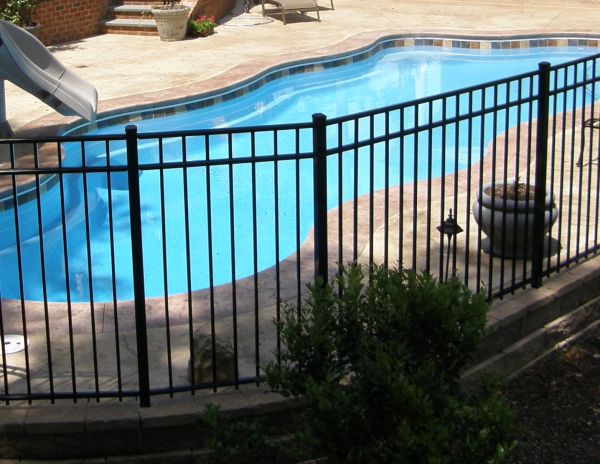 Usually people will just fence around the pool area and for that reason I will use this in my calculations which will be based on a 15' X 30' swimming pool with 12' of deck on one side, 4' on the other side, 6' on one end and 8' on the other end. I am also going to figure in two gates because almost everyone gets two gates.
Black Powder Coat Aluminum Fence can cost between $25 and $40 a lineal ft. $350 to $500 a gate. So you can expect to spend between $4,450 and $7,000 for your fencing.
White PVC Privacy Fence, the gates will cost the same as the Aluminum, but the fencing is around $5 a ft less expensive. You can expect to pay between $3,700 and $6,250
Wood fencing will run about $5 less than the PVC along with chain link. Cost between $3,250 and $5,500
So there are the 4 things that will dictate how much you will pay for your pool in 2014.
So if you do a turnkey package with pool, extra decking, lights, security cover, handrail, electrical hook up, heat pump, and fence with a 15' X 30' fiberglass pool you can expect to pay between $39,650 and $75,200. It all depends on what you do with the pool and the hardscaping, heat pump, and fencing. The above pricing is not base on our pricing, it is a guideline on what you can expect to encounter in your pool research. Our pricing is not the cheapest nor is it the most expensive; it is the best price we can give for the service that we provide. Good Luck with 2014 and have a great time in your new pool this year.