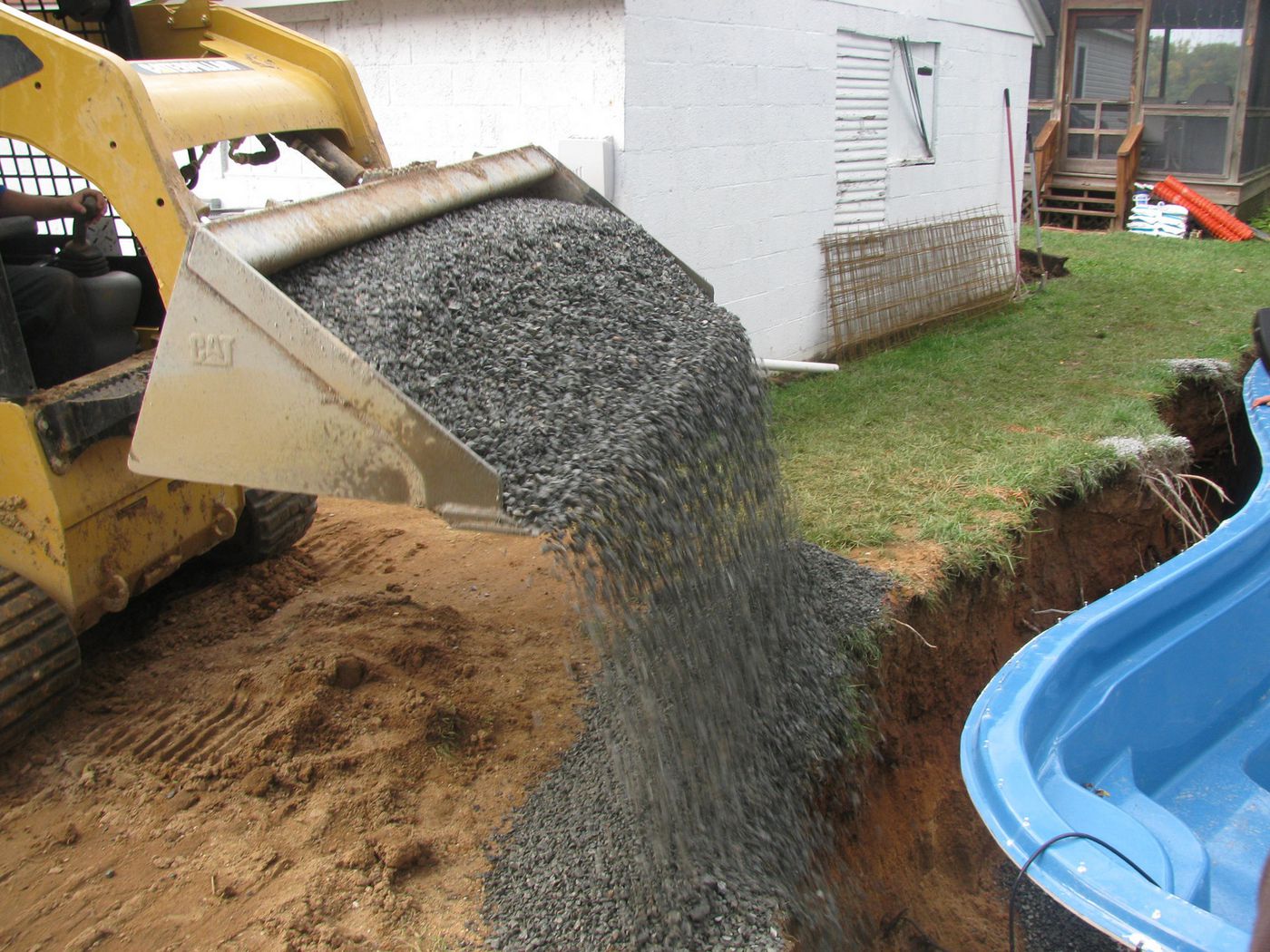 Subscribe
How Much and What Type of Gravel Does a Fiberglass Pool Installation Need?
Installation & Construction | DIY Fiberglass Pools | Pool Videos
Now that gravel has become the accepted standard (over sand) as the backfill and base material used in the fiberglass pool industry, many persons often inquire with our company as to the type of gravel/stone that should be used as well as the amount typically required when installing a fiberglass pool.
Although this information is fully explained in the video, here are a couple of bullet points to make a note of:
The type of gravel used is #68 stone (clean, no fine dust)

Most installs will use 40–60 tons of gravel

Never mix your gravel with other materials, especially dirt
If you have any further questions about the use of gravel with a fiberglass pool, don't hesitate to let us know in the comments below.
Up Next:
Do It Yourself Fiberglass Pools: The Ultimate DIY Project!

Shopping for a Fiberglass Pool Shell? 6 Things to Look for