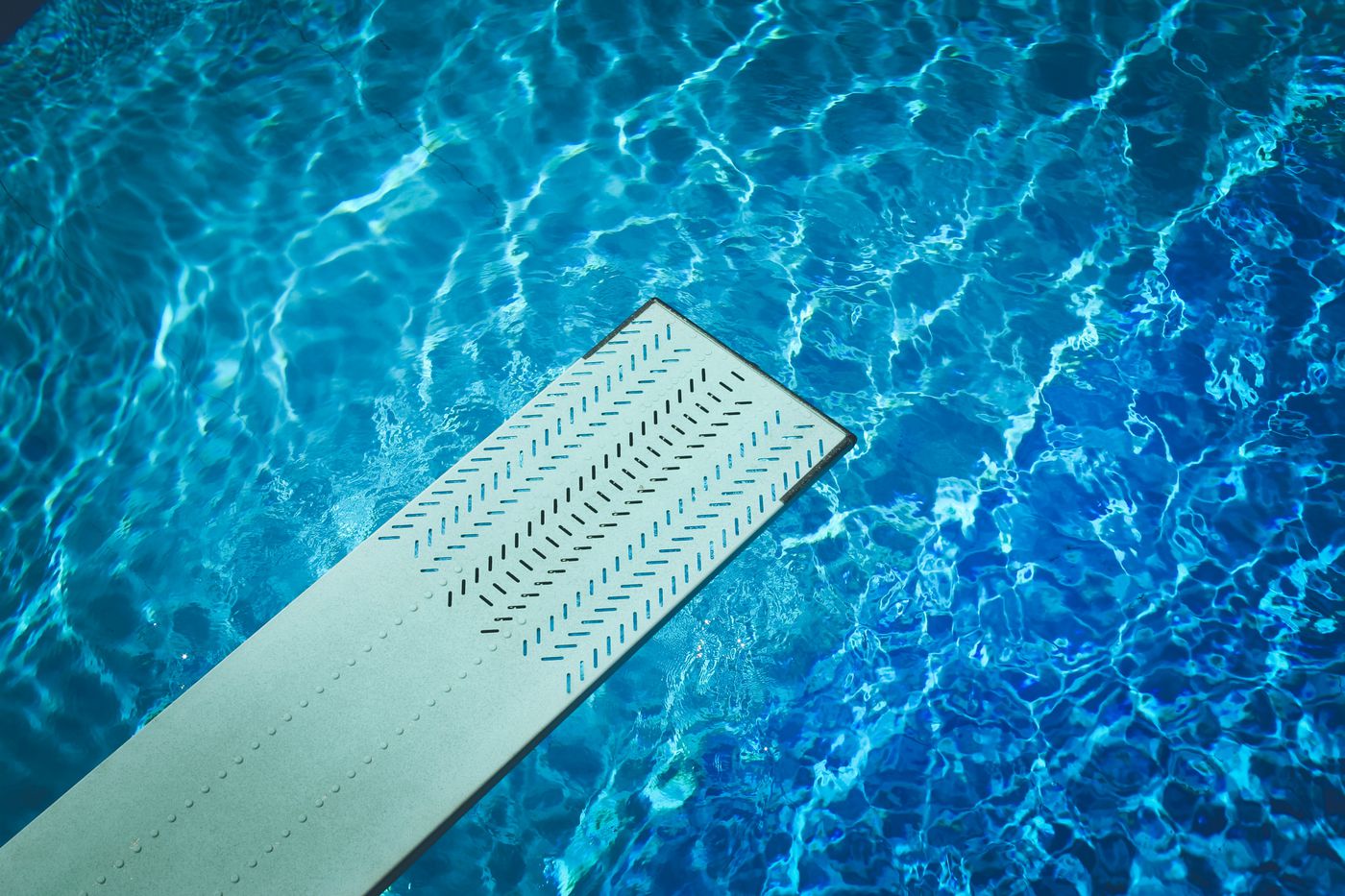 Subscribe
The Cost of Owning a Swimming Pool with a Diving Board
Fiberglass Pool Information | Options and Accessories | Fiberglass Pool Manufacturers
When we started River Pools and Spas 14 years ago, we were like any other pool company and if you asked for it, we sold it to you.
But we have learned that the customer can be their own worst enemy. What I mean by that is buying a pool is usually a new experience for the home owner and with the right guidance, they can end up with a pool that will best suit their family.
What the concrete/gunite companies knew was that most fiberglass companies did not have diving pools, so they could use that to help beat out the fiberglass sales guy. But it did not take long before fiberglass manufacturers started building fiberglass swimming pools that were 8' deep and could take a diving board.
Then the concrete/gunit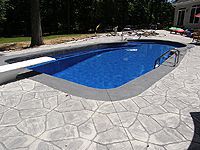 e swimming pool companies started making their pools 4' and 5' deep at the deep ends, because very few fiberglass pool manufacturers have pools with deep ends with that depth. Fiberglass pools will usually be 6' to 7' deep in the deep end leaving the home owner with an area of pool that they tread water.
The Cost of Owning a Diving Board
So where are we today in 2014? Well, today we take the time as every pool company should to listen to the home owner and to fill their needs over their wants. This has resulted in a lot less 8' diving pools being sold. We use to sell quite a few diving pools every year, and don't get me wrong - the customers who have diving pools enjoy them immensely. They just miss out on using the pool for a lot of good games.
Just to give you an idea of how much the diving pool has declined. In 2010 River Pools and Spa's sold over 70 in ground swimming pools and only 3 of them were 8' diving pools.
In 2011 River Pools and Spa's again sold over 70 in ground swimming pools and 0 yes zero 8' diving pools.
In 2012 River Pools and Spa's again sold over 70 in ground swimming pools and only 1 was an 8' diving pool.
In 2013 River Pools and Spa's again sold over 80 in ground swimming pools and again 0 yes zero 8' diving pools.
People are leaving the diving pools and going for the pools that have less depth so they can use 100% of the pool 100% of the time, without treading so much water. Some Insurance companies are dropping home owners insurance if the home owner does not remove their diving board.
Insurance rates are higher with a diving board, and today's diving boards are not like yesterday's - they are stiff boards with zero spring. However we are starting to sell quite a few more slides, as slides have become more sophisticated and much faster, giving the kids and the adults who still think they are a kid a great ride.
I asked one homeowner if she had used the slide herself and she said oh yeah. I said how did you like it? Her response was I let go and was in the water before I knew it, it was great and the kids love it. The nice thing is you can use a slide in 4' of water.
I hope this helps you with questions on whether you should get a diving pool or not. Have a great summer and have safe fun.