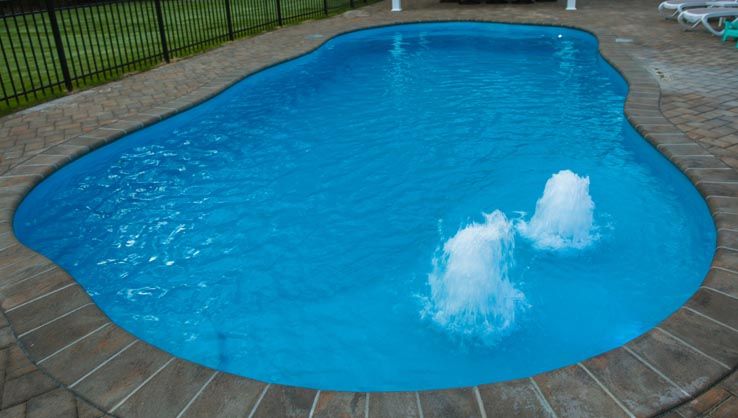 Subscribe
14 Cheap Pool Accessories to Upgrade Your Budget Inground Pool
Are you in the stages of planning a budget pool project? Did you know that there are many cheap pool accessories that you can add to make the pool a little bit more enjoyable and easy to maintain?

If you're trying to keep your costs low, we get it. Here at River Pools, we manufacture fiberglass pools and speak with inground pool shoppers every day. Many of the thrifty pool buyers who reach out to us make it clear that they want just the pool, plumbing, and patio without any bells and whistles.

Maybe you're also looking for the basics and nothing more. But if you haven't explored all of your options when it comes to pool accessories because you think it will cost too much, we encourage you to at least research your options before you build.

To make that simple for you, we rounded up a list of the top affordable pool accessories to consider adding to your budget inground pool project (and we promise they won't break the bank).

Let's jump in!
The Top Cheap Inground Pool Accessories
Pool accessories can get pretty pricey - like tens of thousands of dollars each. But there are also plenty of cool add ons that you can get for $1,000 or less. In this article, we're focusing on accessories that cost $1,000 and under.
1. Pool Bubbler
Pool bubblers are fountain-like water features that typically go on steps and tanning ledges. The sights and sounds that bubblers make can create a calming atmosphere in your pool area and ramp up the fun for kids.
The height of the water that comes out of a pool bubbler is adjustable so that you can vary the noise level and amount of splash. Some bubblers may even have LED color-changing lights, but those will cost extra. If you want to add one or more bubblers to your swimming pool, you need to do it during the pool's construction. Bubblers cannot be put in later.

Average Price: $450 to $700 each

When to Install: During the pool's construction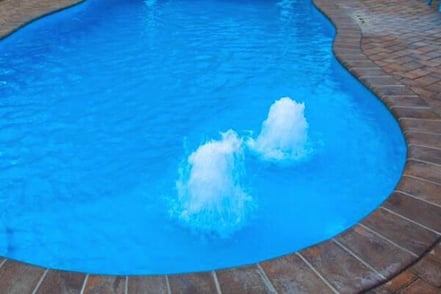 Read more: Customizing Your Tanning Ledge: Lights, Bubblers, and More

2. Deck Jet
A pool deck jet is an inground fountain that sprays water into the pool. We typically install them at different points around the pool's perimeter, or you can place one or two near the shallow zone where kids like to play. Deck jets are also adjustable, and you can choose the direction and height of the stream. As a bonus, you might be able to control your deck jets with your smartphone.
Average Price: $500 to $1,000 each

When to Install: During the pool's construction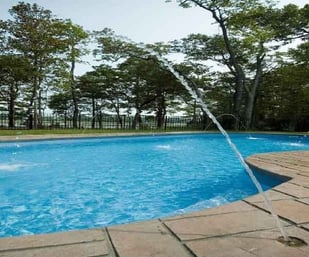 3. Pool Cascade Waterfall
Cascade waterfalls are among the most aesthetic pool accessories that money can buy (and the most popular). These modern water features can either be integrated into the pool's coping or installed in a pool retaining wall. Ideally, you should install pool waterfalls and other water features when the pool is being constructed, as they are difficult to add in later.
Average Price: $900 and up on the low end

When to Install: During the pool's construction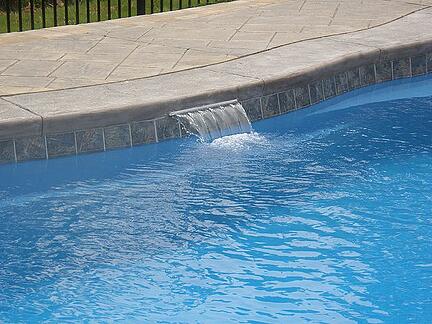 4. Pool Jet
Adding return jets (may also be referred to as hydro jets) along seating areas can make your downtime in the pool much more relaxing while also boosting your water's circulation. A jet releases water back into the pool with slightly higher water pressure, much like you might see in a bathtub or spa. These also need to be installed during your pool's construction and can't be added later.

Average Price: $200 each on the low end
When to Install: During the pool's construction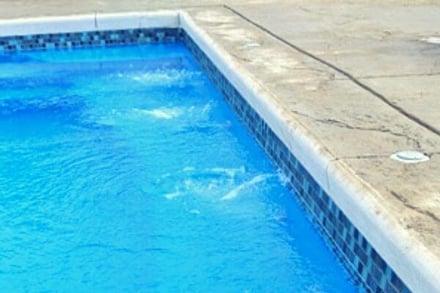 Read more: 3 Benefits to Water Features on Your Inground Swimming Pool
5. Pool UV Sanitation System
A pool UV system cannot replace your traditional sanitation methods, like chlorine tablets or a salt chlorinator, but it can reduce your chemical usage while adding an extra layer of protection to your pool water. Using UV sanitation for pools is a safe method for eliminating bacteria and nasty parasites like Cryptosporidium. Most pool UV systems are simple to set up and can be added to your pool at any time.

Average Price: $350 to $600 on the low end

When to Install: Any time after the pool is built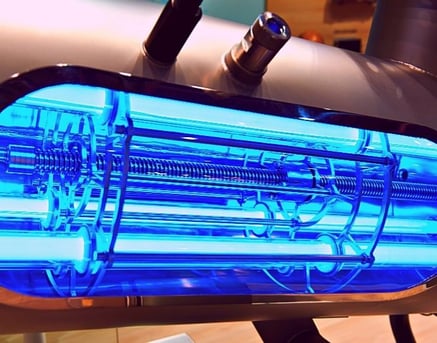 Read more: 8 Things to Look for in a Pool UV System
6. Automatic Chlorinator
If you want to make sanitizing and maintaining your pool easier, you can always invest in an automatic pool chlorinator. An automatic chlorinator distributes the chlorine to your pool steadily and evenly over time using dissolvable chlorine tablets or sticks (most common). Automatic chlorinators are not to be confused with salt chlorine generators, which use salt to make chlorine.

Average Price: $35 to $95

When to Install: Any time after the pool is installed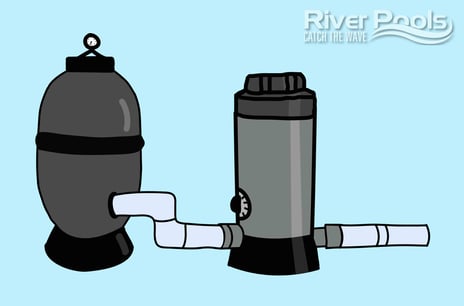 7. Fire Pit
There's no better way to warm up after a swim than to get toasty by a glowing fire. Poolside fire pits are among the most popular outdoor accessories because they can be used even in the early spring and late autumn (and throughout the year in some areas). Many fire pits and fire bowls aren't budget-friendly, but we see a lot of homeowners who DIY their fire pits for no more than $300.
Some prefab fire pits also have similar pricing, depending on the size and manufacturer.
Note: Always check with your local regulations before building a fire pit to avoid safety hazards.
Average Price: $300 and up on the low end
When to Build: Any time after the pool is installed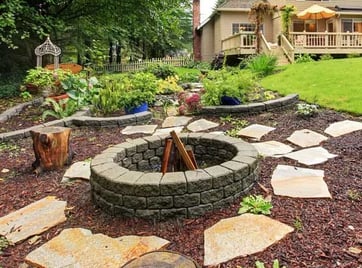 Read more: Poolside Fire Pit Ideas, Types, Reviews
8. Automatic Pool Cleaner
If you have a robotic vacuum in your house, why not get one for your pool? Automatic pool vacuums clean up the floors and walls of a pool and require less labor on your end to keep the pool free of dirt and debris. Dirt, leaves, and fruit can all cause stains if left on the surface of the pool for too long, but an automatic pool cleaner can take care of it before it becomes an issue.
Bonus: If your pool pump ever stops working for any reason, your robotic pool cleaner can pick up the slack and help keep your water clear until you get your system up and running again.
Average Price: $500 to $600 on the low end
When to Buy: Any time before or after your pool is constructed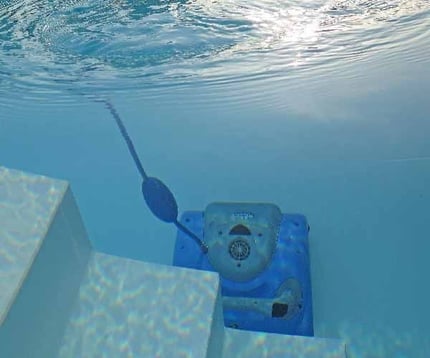 9. In-Pool Furniture
If your inground pool design includes a tanning ledge (AKA baja shelf), you might eventually end up trying out pool furniture. In-pool loungers are the most popular furniture pieces by far, but many people also opt for tables, bar stools, umbrellas, and beds for their tanning ledges.
Tanning ledge furniture can get expensive, but you should be able to add a couple of loungers to your pool without breaking the bank, depending on the brand.
Average Price: $450 to $650 on the low end
When to Buy: Any time before or after your pool is built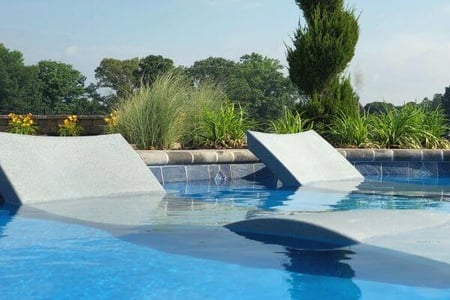 Read more: Types of In-Pool Furniture
10. Pool Safety Net
A pool safety net is not quite like a pool cover, but it also has a lower price tag than a pool cover. It won't keep leaves or dirt out of your pool (the loops are usually too wide), but it can prevent pets, children, and wild animals from falling into the water. Just keep in mind that a pool net will require you to drill holes into your patio.
Average Price: $200 to $500
When to Buy: Any time after the pool is installed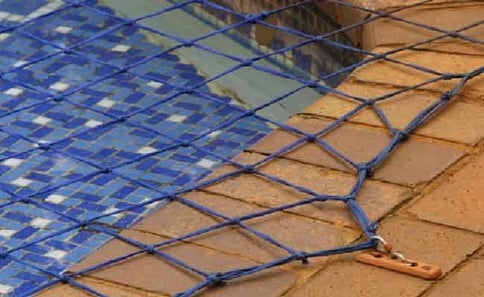 11. Winter Cover
This one is not as exciting (and it definitely doesn't look pretty), but a winter cover can ensure that your pool is cleaner come springtime when it's time to open the pool again. Unlike pool nets and security covers, winter covers are usually held in place with water bags or sandbags and don't require you to drill into your patio. Because they are solid (not mesh or screened), you will need a pool cover pump, which can cost you an extra couple hundred dollars.

It's important to note that winter pool covers aren't the best option if you're concerned about the safety of pets or children. For that, you will need to upgrade to a spring-loaded safety cover or an automatic pool cover.

Average Price: $75 to $225
When to Buy: Any time after the pool is built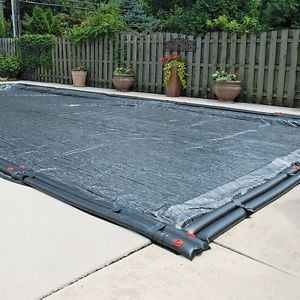 Read more: How Much Do Inground Pool Covers Cost?
12. Solar Cover
A solar cover uses the sun's rays to keep the pool warm and prevent heat from escaping. Adding one to your inground pool is a good way to raise your pool temperature by a few degrees and keep water from evaporating as quickly (which is a main factor in heat loss). Pool solar covers can vary in cost depending primarily on the pool's size, but the cost can also be affected by the manufacturer or the cover's material.
You should also invest in a reel for your solar cover to make putting it on and taking it off easier, which can cost you an extra $250 to $500. If your pool is large and a big solar cover is a bit too pricey for your liking, you can always try out a pack of solar rings, which have a similar effect.
Average Price: $800 to $1,000 and up with a reel
When to Buy: Any time after your pool is built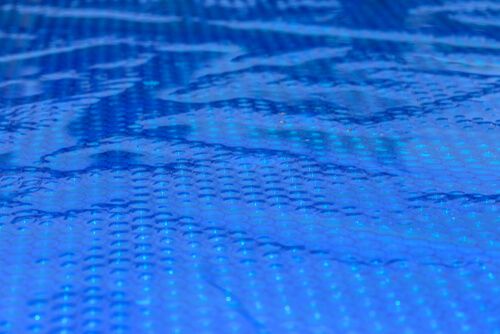 13. Pool Safety Alarm
You can never take safety "too far" when it comes to your inground swimming pool, and a pool alarm is the perfect accessory to make sure no one enters your pool without you knowing about it.
Pool alarms use underwater sensors to detect when something of significant weight (not leaves and bugs) enters the water. While some pool alarms can be very elaborate and expensive, many can be purchased for under $200.

Average Price: $175 on the low end

When to Buy: Any time before or after the pool is installed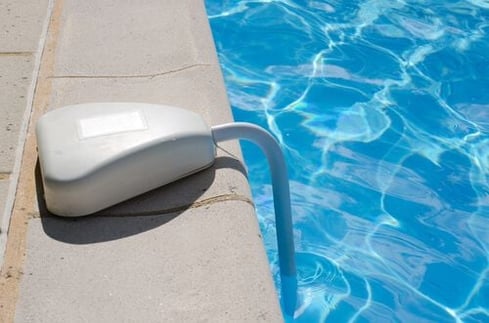 Read more: The Ultimate Guide to Pool Safety Equipment: Prices, Uses, Tips
14. Outdoor Shower
Adding an outdoor shower to your pool area can be an affordable and straightforward process, and most pool owners who have one agree that it's a worthwhile investment. Rinsing off before a swim can help to keep the pool water sanitized, while rinsing off after a swim can prevent irritation from chlorine (and bleached spots on your outdoor cushions).

Average Price: $700 to $1,000 on the low end

When to Build: Any time after your pool is installed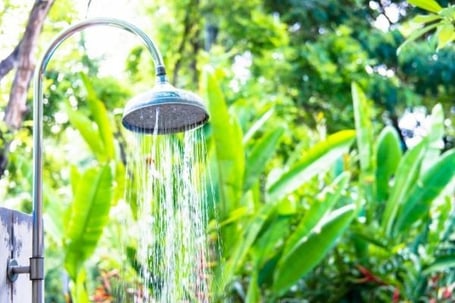 What do you think about these cheap pool accessories? If you're considering adding one or more, please share your questions or thoughts with us in the comments below!
At River Pools, we manufacture state-of-the-art fiberglass pools for customers across North America and distribute them through our network of certified dealers. If you're interested in buying a fiberglass pool for your home, you can request a quote using the button below or try out our pool cost calculator for an instant estimate.
Up Next:
5 Ways to Make Your Pool Project More Affordable
What is the Best Small Pool Design for a Small Yard?