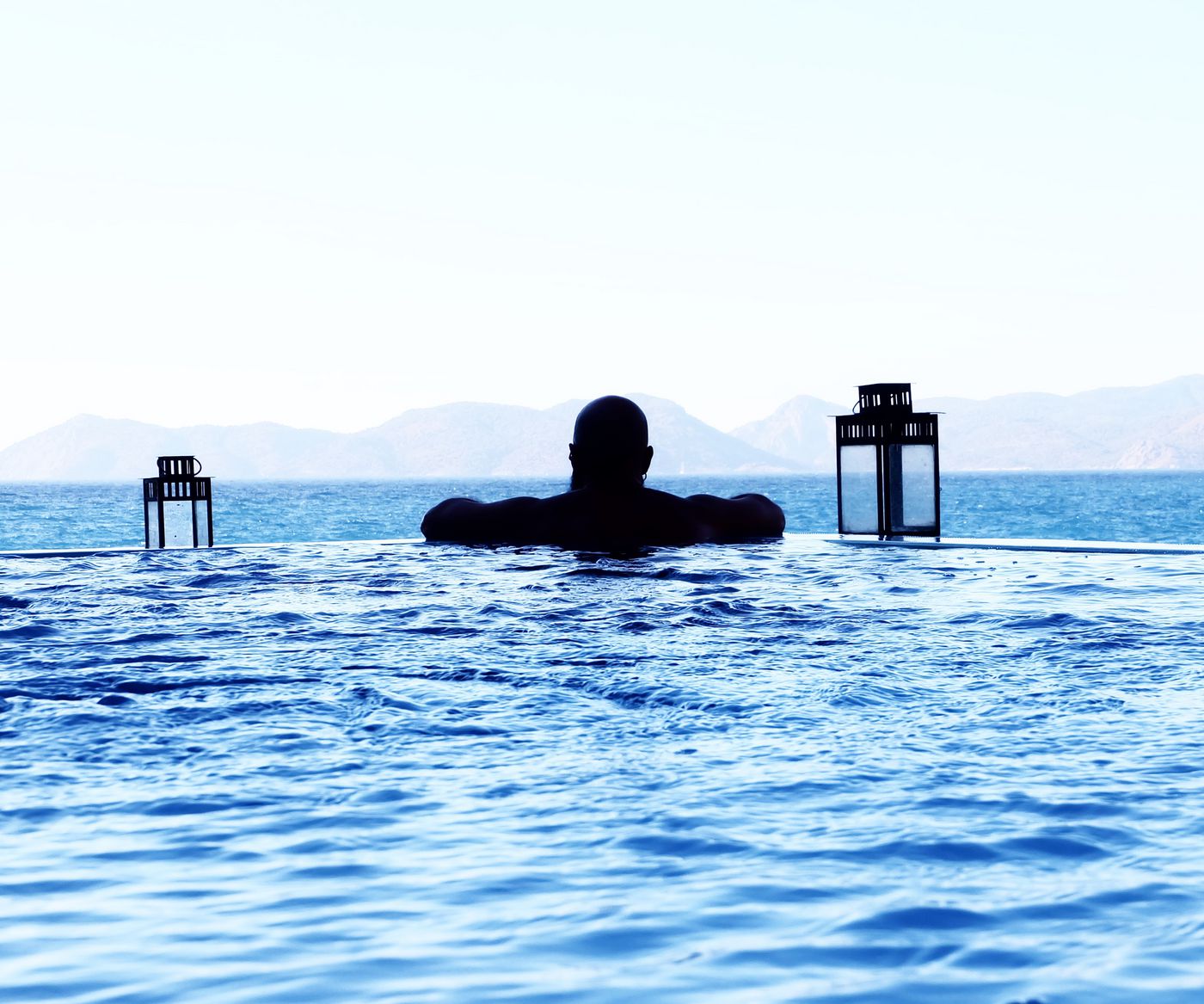 Subscribe
Aquatic Therapy and Swim Spas: Combatting Cerebral Palsy, Parkinson's, and Arthritis
Fiberglass Pool Information | Options and Accessories
This is a guest post from from Kate Brown of Hydroworx.
---
If someone does not get the proper amount of exercise due to unfortunate medical circumstances such as age, weakening muscles and bone mass, and athletic injuries, aquatic therapy may be the solution. Aquatic therapy is a form of physical therapy or exercise that takes place in the water. Movement in the water reduces the weight placed on bones and joints making exercise easier for those who suffer from arthritis, strains, or sprains. Water also provides resistance for those looking to strength or endurance train but also provides assistance for those who need help completing certain movements. The assistance provided by the water allows people to gradually evolve through various levels of exercise without the pain that can come from stress to the knees, hips, or ankles.
For patients who suffer from illnesses like arthritis, aquatic therapy offers easy exercise that provides a multitude of benefits including improved muscle strength, increased cardiovascular strength, increased range of motion, endurance, flexibility, balance and coordination. Other noticeable benefits might include decreased pain and stiffness, improved posture, enhanced relaxation, and better mobility because of reduced joint strain. For patients with certain kinds of illness or disease, aquatic therapy can greatly assist with treatment.
Cerebral Palsy
Cerebral palsy is a condition that permanently affects muscle coordination and the movement of the body. Because the body can become rigid and stiff, gentle movement from aquatic therapy can help stretch the muscles. Cerebral palsy patients have more freedom to move in water, which allows them access to more motor functions. A specific type of therapy called Aquatic PNF (Propioceptive Neuromuscular Facilitation) is a compilation of different techniques that help cerebral palsy patients to work out their limbs.
Parkinson's Disease
Parkinson's disease (also known as PD) is a chronic disease of the brain that impairs speech, motor control and other functions. Therapists sometimes use water therapy to enhance, restore and maintain a person's functional abilities. Because therapy pools support the body and reduce stress on joints, patients are able to improve function and mobility, sometimes at a faster pace than with traditional physical therapy alone.
Arthritis
There are over 100 different forms of arthritis that can cause damage to joints throughout the body. Depending on the form you have, treatment may vary. With aquatic therapy, patients are introduced to a different form of exercise that is not high-impact and weight-bearing. The buoyancy effect of water drastically reduces the amount of body weight that is acting upon your joints. In fact, if you are standing in shoulder-high water, only 10% of your total body weight is acting upon your joints. You will also experience an enhanced range of motion, and in turn, you can strengthen a wider range of muscles due to the resistant nature of water. The pressure of the water helps to decrease swelling and increase circulation and the soothing sensation of warm water helps to relieve stress.
If you are a patient who is hesitant to engage in physical activity for fear of doing physical harm to your body, or if you want to avoid the pain that comes with traditional physical therapy, aquatic therapy may be another solution. Ask around, or visit your local community facilities and see if they have any classes designed to help people engage in low-impact aerobic exercise. Many facilities will offer a range of water-exercise programs. Be sure to look for a qualified instructor who is knowledgeable about your condition. If you find a suitable location, you will find that aquatic therapy is a relaxing and enjoyable way to relieve the pain and stress associated with your condition.
About the Author:
Kate Brown is a seasoned triathlete and is currently training for the inaugural Boulder 70.3 Ironman. She knows firsthand how spa and massage therapy can both aid in the recovery process and ease joint-related pain. Originally from the coast of Maine, she currently resides in Denver, CO.
A Note from Marcus Sheridan:
I want to thank Kate for contributing this very informative article. Because this blog has taken on a life of its own with subscribers now all over the world, I've been receiving more and more article contribution requests, which I'm very happy to include when they offer our readers value, which this article does nicely. So hopefully everyone will stay tuned for other quality writings such as this one in the future.