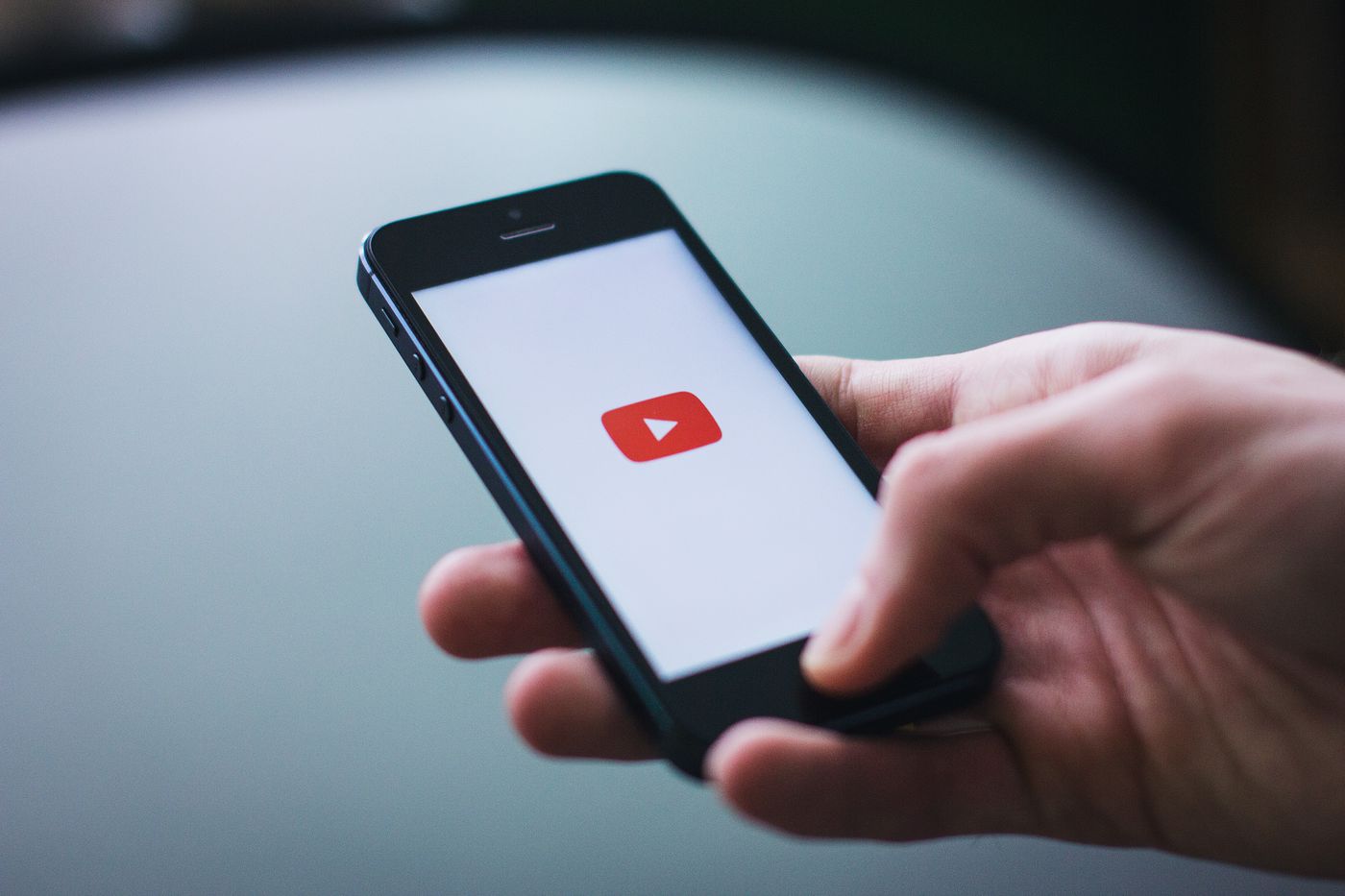 Subscribe
Inground Swimming Pool Pavers 101 [Video]
Patio and Coping | Pool Videos
Are you considering installing pavers around your inground pool?
If so, you are in luck because today we are going to discuss some of the most common paver questions we receive here at River Pools.
In the following job site video, we show the installation of pavers around a Wellspring 40 freeform fiberglass pool and cover the advantages and disadvantages of using pavers as a patio material.
Is there a difference between installing pavers around fiberglass, concrete, or vinyl liner pools?
No, once the pool structure is in place and the coping is installed, the installation of a paver patio is the same for fiberglass, concrete, and vinyl liner pools.
The basic process is to first, lay down a 4"-6" stone base (although 6"-8" is ideal). The ideal type of stone for the base is most commonly called "crusher run".
Next, a 1/2" layer of sand is placed by skreeting with a straight edge. This creates the level sub-strata on which the pavers will rest.
Finally, the pavers are installed, brick by brick, using string lines to insure the pattern runs true. The pavers are then "set" using a vibratory plate compactor and by sweeping sand into the joints between the pavers. This process is outlined in the video as well.
What type of pool coping works best when installing pavers around a pool?
The coping is the edge or border around around the perimeter of the pool and creates the transition point between the patio and pool interior.
To see and compare different types of pool coping, check out our inground pool coping idea and cost guide. Some of the most common types of coping are:
cantilevered concrete coping

bull nosed brick or paver coping

natural stone coping
Any of these types of coping work well with pavers.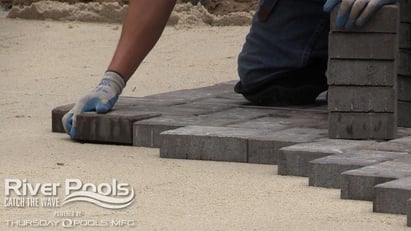 We hope you've found this helpful. If you want to learn more about various patio materials such as concrete, natural stone, travertine, and pavers, how they compare, and how to design your pool deck layout, be sure to check out our Patio and Coping Options page.
Interested in receiving a quote for one of our fiberglass pool designs? Contact us for a custom estimate or use our pool pricing calculator tool below.
---

Want to see about how much that cost will be with all your favorite pool accessories?
Use our Design and Price Tool to walk through your options and approximate price!
---
If you'd like to find a dealer in your area, a representative will be in touch shortly.
Still looking around for the right inground pool? Download our free ebook below which breaks down the key differences between the three main inground pool types. Happy swimming!
Up Next:
Swimming Pool Design Guide: Friendly Advice From A Pro!
4 Swimming Pool Construction Questions...Finally Answered!
Pool Patio Ideas and Options: A Personalized Guide
---
Editor's note: This blog article was updated on August 9, 2018.