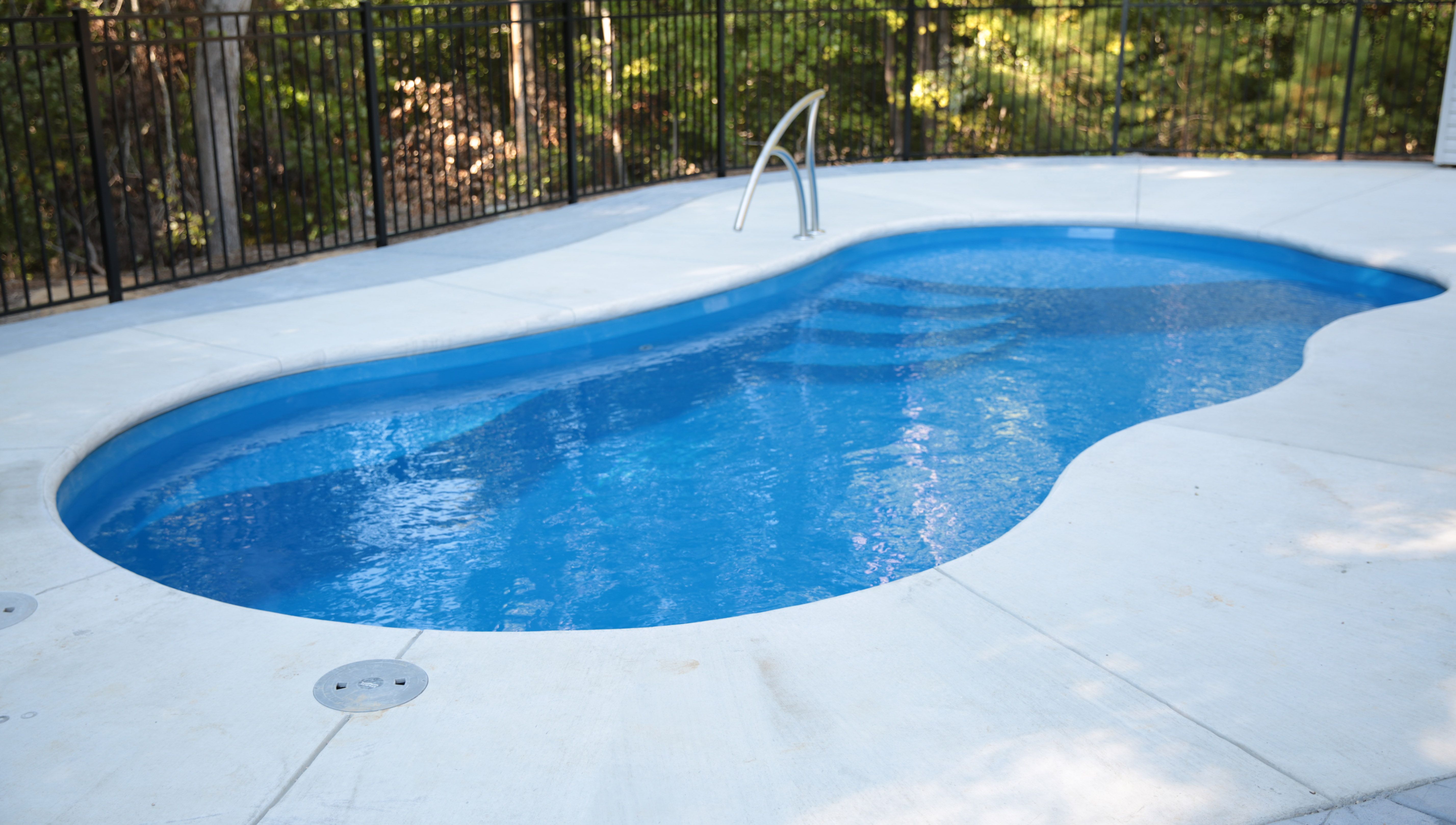 Subscribe
Cheap Fiberglass Pools: 4 Ways To Save Money on Your Fiberglass Pool!
Can you get a discount fiberglass pool from a reputable fiberglass pool dealer? The answer is YES YOU CAN!
Do you have to sacrifice quality? No, you don't.
I'll show you 4 ways you can buy a top-rated fiberglass pool from a reputable fiberglass pool dealer at a discounted price.
Here you go!
4 Ways to Get a Discount Fiberglass Pool
Winter Installation

DIY Packages (Self-Installation)

Buy Accessories

Complete the Project Yourself
1. Winter Installation
Any reputable pool builder can stay busy during the summer. It's winter time they all lose sleep over.
Help them counteract the seasonality of their business by buying in the off season...or better yet, buying in the summer for a winter install.
A pool builder's hardest weeks to fill are Thanksgiving and Christmas, so make it clear that your pool can be installed any time. Your flexibility with scheduling may be well rewarded.
Read More: Should I Install My Pool in Fall, Winter, or Spring?
2. DIY Packages (Self Installation)
You will save $8,000–$12,000 by buying the shell and installing it yourself.
Most fiberglass pool dealers will be more than willing to give consultation and even hands-on assistance if you buy the shell from them.
Many will also be willing to give you the names of the electrician, concrete finisher, and fence company they work with to help you complete the project.
Read More: Do It Yourself Fiberglass Pools: The Ultimate DIY Project!
3. Buy Accessories
The more you spend, the more leverage you have.
Most times, there's not much room to budge on the price of a standard fiberglass pool package.
However, adding accessories raises profit margins and therefore gives the consumer an opportunity to get a higher percentage discount off the total package.
Many pool builders know that they need to make "X" on a job.
Once that mark is exceeded, many will be willing to make significant concessions to ensure they do the project.
4. Complete the Project Yourself
A significant expense of an inground pool is associated with the many return trips required to complete a project after the patio is finished.
Grading the yard, cleaning the pool, etc., are all things that most clients could do themselves.
Throw this out as an option to the pool company and you may be surprised with the result.
Good Luck!
Want to learn more about buying your perfect pool?
Our core focus at River Pools is to be the best fiberglass pool manufacturers, installers, innovators, and educators in the world. That mission includes helping pool shoppers on every step of the journey.
Our blog articles and educational videos are just two of the ways that we do that. Our ebook "How to Buy a Fiberglass Pool in 2020" also answers all of the common pool-buying questions (click the image below to get your free copy).
We're based in Virginia and have pool dealers across America. If you want to learn more about our pools, check out our pool designs page or request a call from us. We'd love to hear from you!
Up Next:
How Do I Make Sure My Pool Is Right for Me?
What's the Best Small Fiberglass Pool for Your Needs? Costs, Sizes, Features
What Can You Expect From a Fiberglass Pool Kit?
---
Editor's note: This blog article was updated on November 12, 2020.