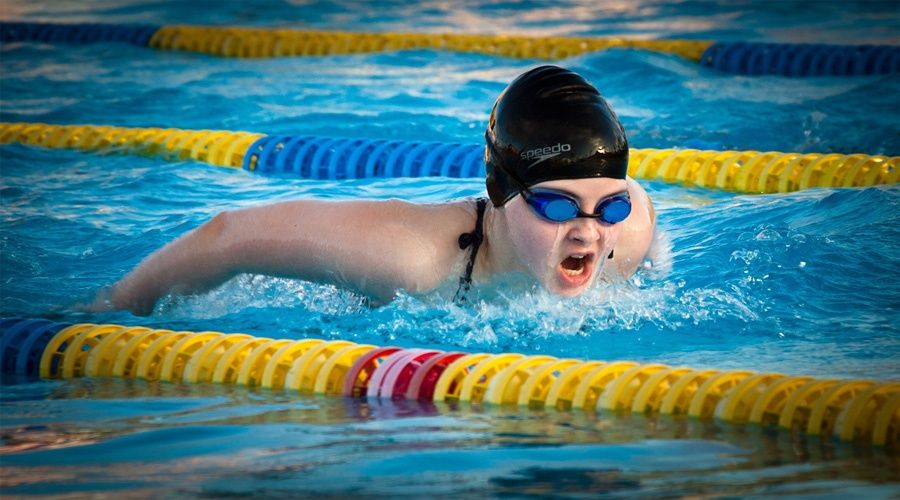 Subscribe
Lap Pools and Swim Spas: A 'Lengthy' Discussion
Because the exercises of swimming and water aerobics have become so popular in the past 20 years, 'Lap' swimming pools have also experienced exceptional growth.
And with the advances of technology, no longer does a lap pool need be a 10'x50' swimming area. In fact, lap pools can now be some of the smallest pools in the industry.
Let take a closer look at some of the various lap pools available on the market today.
Traditional
The original lap pool was usually an inground pool that was longer than 40' and about 10' wide with a uniform depth of about 4'. Although such pools are great for the 'swimming purist', they are often not ideal for most consumers in terms of cost, year round usability, functionality, and area required for installation.
'Endless' Pools
This phrase stems from one of the original 'swim-in-place' pool companies, Endless Pools. Essentially, this type of lap pool looks like a very large hot tub (it usually sits on top of the ground), but on one end it has an intense set of jets that allows one to swim against its current. Depending on the user, endless style pools have varying speeds and intensities to customize to the needs of the individual swimmer.
Although these types of lap pools can be a very effective way of distance swimming, their disadvantages are: cost (most run 20-30k), cost to keep heated during the colder months (if unit is outside), cost to repair unit if components break down, and swimming difficulty against a current.
More and more companies are coming out with their own version of the endless pool by creating their own 'Swim Spa'. Pool and Spa Living magazine explains the different types of swim spas:
"
Jet propulsion systems are the most common. Also known as "pressure-driven" systems, they are typically powered with 4-horsepower motors and feature one or more jets and adjustable current speeds up to 8 mph. Some jets can be adjusted for current direction, allowing swimmers to customize their own workouts.
Paddlewheel systems create an adjustable-speed current powered by a rotating paddlewheel at one end of the swim spa. The wheel creates a smooth current across the entire width of the spa, moving in a laminar (or sheet-like, layered) flow. The current can flow as deep as 2 feet, and water is circulated under the swim current back to the paddlewheel.
Propeller-powered systems create a smooth, adjustable-speed current like that of a paddlewheel system, but with the smaller current width of a jet system. A propeller at the front of the spa pushes water through a grate in the spa wall, where the current travels toward another grate on the rear wall. Water often travels back to the propeller through recessed channels, sometimes concealed in bench seats or beyond the spa's side walls."
A few different manufacturers that have come out with their own swim spa are: Master Spas, SwimEx, Dimension One Spas, and Hawkeye Spas.
Tether Systems
One of the newest forms of an endless-style pool can be found with tether systems. Essentially, the system attaches a tether band to the swimmer who then swims against his/her own resistance. Although these systems may seem primitive, they are extremely effective and have major benefits.
For example, as the installer of fiberglass pools, the majority of my customers that are serious about lap swimming use the Super Swim Pro because it's extremely cost effective, makes for a great workout and can be used on any sized pool. These systems can be retrofitted on any pool, including above ground pools, which is why I expect their popularity to explode in the near future as more and more lap swimmers become aware of their availability.
The other big benefit of tether systems is the fact that because they no mechanical components, they really don't ever break down (that is until the tether band goes bad). Therefore, their long term cost is much, much less than a jetted system.
As you can see, lap pool consumers now have many options to fit their swimming needs. So, whether you choose traditional, endless, or tether for your lap pool, I'm sure you'll benefit greatly from these technology advances and the benefits of aqua exercise and therapy.
Questions or comments? Please leave them for us below and we'll get back to you as soon as possible.
At River Pools, we manufacture world-class fiberglass pools for customers across North America. If you'd like to explore your fiberglass pool options, you can browse our catalog of models, request custom pricing, try out our pool pricing calculator tool, or download our free ebook below. Happy swimming!
Up Next:
Shipping Container Pools: The Essential Pros and Cons
8 Things You Must Know Before you Build a Concrete Pool
Cheap Fiberglass Pools: 4 Ways To Save Money on Your Fiberglass Pool!