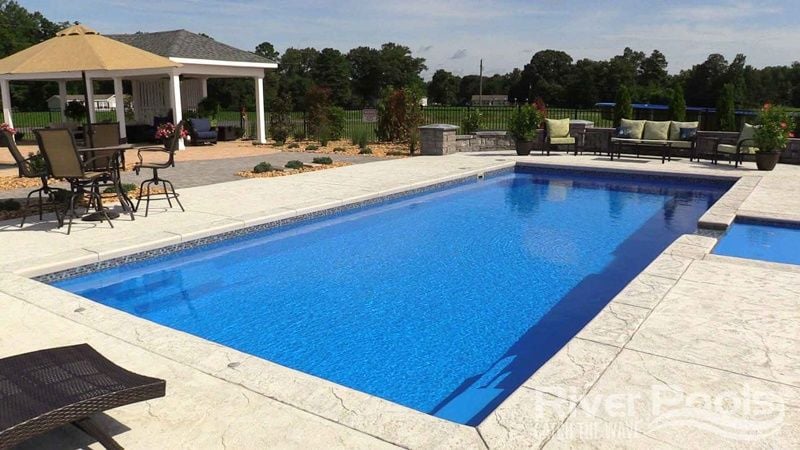 Subscribe
How much does stamped concrete cost? Pool Patio Q & A
Planning a budget for an inground pool? Want to know how much money to allocate toward your stamped concrete patio? Great, you've come to the right place!
Here's what you need to know in a nutshell:
Stamped concrete is measured and priced by the square foot.
The average cost of stamped concrete around an inground swimming pool is $9–$13 per square foot (depending on region).
The average size of a stamped concrete pool patio in most areas is 500–900 square feet.
Here are some other fun facts:
Stamped concrete can be slippery, so make sure your contractor adds a skid resistant additive to the sealer that is applied to the surface of the concrete. Otherwise you'll have a built in slip-n-slide in addition to your pool.
The average person will spend a whopping 90% of their time on the pool patio as opposed to in the pool.
Stamped concrete needs to be re-sealed every 2–3 years and usually costs around fifty cents per square foot.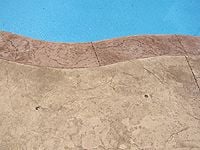 Click below to find answers to other pool patio questions:
How does stamped concrete compare to other materials?
If you found this article helpful and want to stay updated on the latest in the world of inground pools please subscribe to our blog. Thanks for visiting.