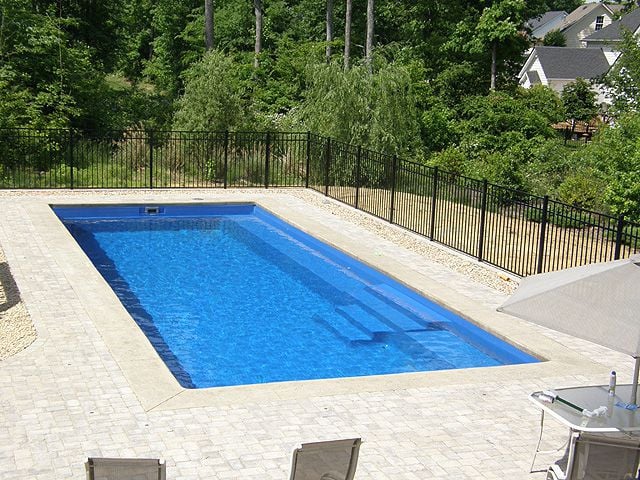 {% if (subscriberProperty != "yes") && (subscribeUrl != "") %}
Subscribe
{% endif %}
5 Ways to Buy an Inground Swimming Pool for Less than $30,000 in 2010
Cost and Pricing | Pool Design Guides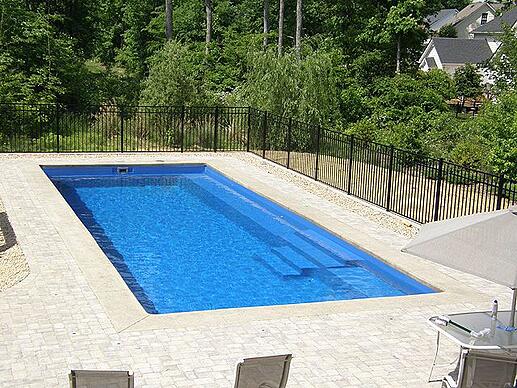 As I've spoken of in recent articles, swimming pool financing can be difficult to come by these days for those persons serious about swimming pool ownership. The reason for this is quite simple. Since the economy sputtered in late 2008, home values have gone done drastically, meaning that many people who had equity at one time to borrow against (for such items as a swimming pool) now find themselves without the ability to apply for a second mortgage or home equity line.
For these persons, often times the only answer to swimming pool ownership is via an unsecured loan, or some other type of 'home improvement' style loan. The problem with unsecured swimming pool loans that we have noticed in 2010 is the fact that most financial institutions do not lend more than $30,000. And as many people are well aware, purchasing a fiberglass swimming pool, with concrete patio and electrical hook up, is almost always going to cost more than $30,000.
So the question is—What's a person to do that has a $30k budget but wants a fiberglass pool? Understanding that this is a dilemma for many of our customers, we at River Pools have set up packages this year to accommodate this type of consumer. And in my discussions with pool builders across the country facing this very same issue, I know many that are offering similar packages. But if you are the shopping for an inground pool and $30k is your maximum budget, I'd suggest you consider the following:
1. Pool Size: I've mentioned this in other articles about pool sizes, but keep in mind that when it comes down to it, swimming pools are wonderful fun whether they are 25' long or 35' long. This is also why most people, with a $30k budget, need to choose a pool that is less than 30' long.

2. Minimal Patio: Patio can always be added later to a swimming pool. I've had many cases where my company has poured 3' of concrete around a pool and then a year or two down the road the homeowner added additional pavers. When adding additional patio after the fact, pavers are a great option and because of their flexible design capabilities, can be continually added upon over time.

3. Minimize Options: When a consumer wants to minimize their expenses, certain options that can be added later should be the first ones to go. As I discussed in my recent '5 Ways to Make Your Swimming Pool Purchase More Affordable' article, heaters and security covers can be added later very easily and will save thousands of dollars in up-front initial costs.

4. Homeowner Does Fencing: In just about every place one goes in the world, inground swimming pools are required to have fences due to safety precautions. This being said, fences can be somewhat expensive installed. For example, our average pool customer at River Pools will spend 5-6k on a fence, with powder-coated aluminum being the most common choice. Because fences are not terribly difficult to install, I've suggested to many, many homeowners over the years that they consider buying and installing their own fence. By so doing, most people only end up spending $2–3k in materials, which can be a big help when trying to stick with a tight budget.

5. Dirt Hauling: Although this doesn't apply to many jobs, hauling dirt from a job can be expensive, costing the homeowner anywhere from $500–$2000 depending on the amount of dirt as well as other variables. Obviously, if the dirt can stay on the property this is better off for everyone. But in cases where it must be hauled away, it's a great idea to find someone local who might want it or even be willing to take it away for you. I've seen homeowners save hundreds and hundreds in hauling fees simply because they took the time to look around.
So there are five suggestions that may help you purchase an inground swimming pool for less than $30,000 in 2010. Although there are other means of saving money, the key is that people who don't have enough equity in their homes simply don't give up on the idea of swimming pool ownership. I've had many customers that have received 30k unsecured loans already this year and I'm sure these types of loans will be an important part of financing in the swimming pool industry for at least 2 or 3 more years until the housing market has time to recover.