Concrete Pool Information | Pool Design Guides | Swimming Pool Design
Every pool owner has different goals. This affects the design—pools don't have to be (and shouldn't be) one-size-fits-all. You can customize concrete pools to fit almost any look you like, which is a huge advantage for this pool type. However, most don't vary that much.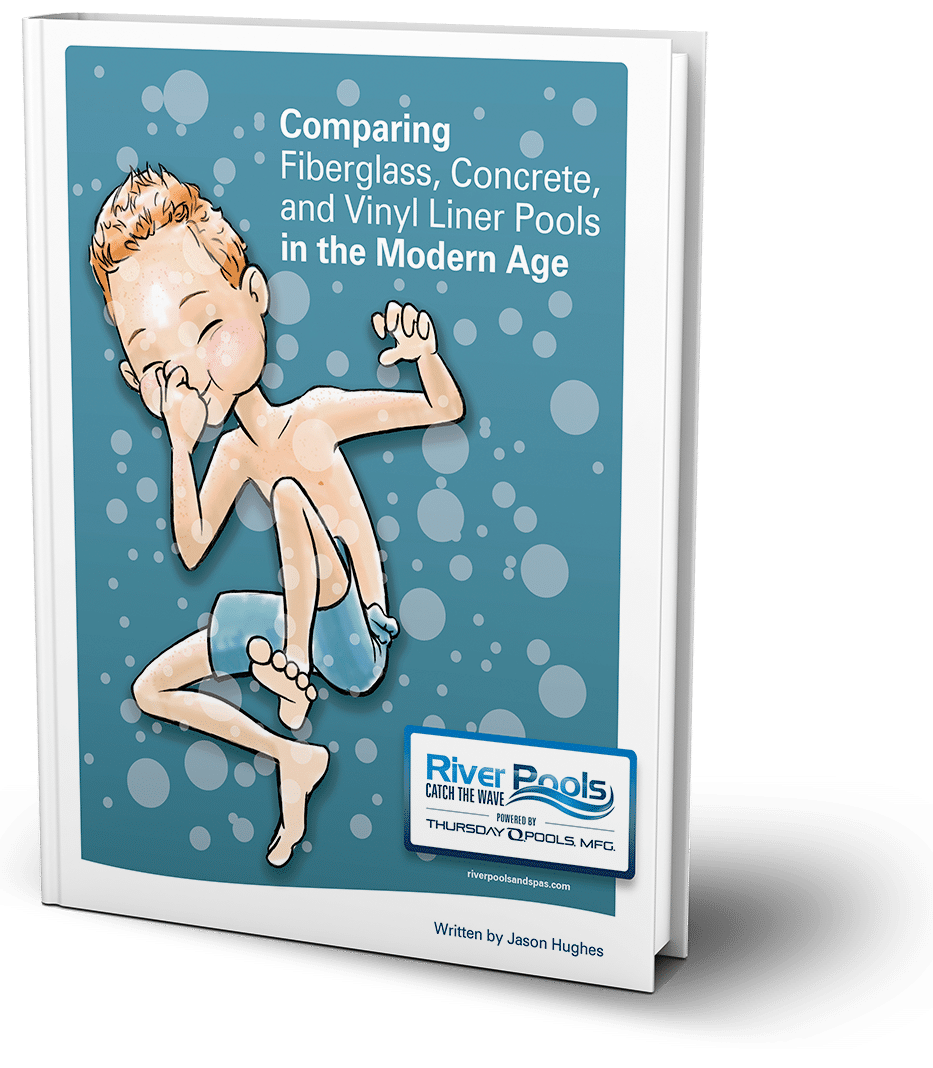 Comparing Fiberglass, Concrete, and Vinyl Liner Pools in the Modern Age
Don't blindly wonder if a fiberglass, concrete, or vinyl liner pool is right for you. Our educational ebook does a deep-dive comparison of the 3 types, all while noting the advantages and disadvantages of each.
Installation & Construction | Swimming Pool Design | Vinyl Liner Pool Information
Whether you're building the pool yourself or contracting it out, you need to know the differences between the material options for your wall panels. It's only the second step in the construction process, too, so you can't make much progress until you decide. And this decision will be with you for a long time.
Installation & Construction | Pool Manufacturing Process | Swimming Pool Design | Swimming Pool FAQs | Vinyl Liner Pool Information
Are you shopping for liners for your vinyl liner pool and uncertain what thickness is best? Want to verify in layman's terms what your pool builder has offered? Unsure what a "mil" measurement even means?
If you are looking to build an inground pool, you may be excited about the prospect of adding this new feature to your outdoor space. A pool can provide you and your family with many benefits and hours of fun. However, while playing in a pool can be fun, building one is another story. There is a lot of research and work that needs to go into planning the pool. You need to ensure that you purchase the right pool and layout so you are happy with your decision for years to come. Many factors come into play when designing and selecting a pool. This includes items like size, color, type, and design. Here are a few of the things you need to consider when you are buying a pool. They will help you hone in on the pool size, shape, type, and design that best meet your needs.
If you are installing an inground pool, you are likely excited about the prospect of being able to swim and play in the pool when you want. However, when people purchase a pool, they have an idea in their head as to what their space will look like. It may be green and lush, or it may be exotic and tropical. Regardless, the pool alone will not make your vision a reality. It is the landscaping around the pool that helps everything come together to give you the outdoor space you have been dreaming of. Choosing a look or theme will help you decide what type of landscaping to place around the pool.
Fiberglass Pool Information | Fiberglass Pool Manufacturers | Swimming Pool Design
With the prolific growth of the fiberglass pool marketing over the last 10 years here in the United States, consumers are getting more and more options, sizes, and accessories to choose with their fiberglass swimming pool. This being said, the size of fiberglass pools will always have some limitations due to the fact that they are built offsite in a factory and then shipped on highways. With most wide-load laws preventing anything to travel on the highway that is more than 16' wide, this can make it very difficult to produce anything of a greater size.