Pool Closing/Winterization | Pool Maintenance
The joys of summer: pools and convertibles. My best friend has a red Mustang convertible named Sally (i.e., Mustang Sally). In the summer we love to drive with the top down to get Slurpees. However, with a heavy heart, she has to cover Sally up for the winter. Likewise, you should bundle up your pool during the chilly months. We know it's a sad day. We won't judge if you cry a little.
Options and Accessories | Pool Closing/Winterization | Swimming Pool Accessories
If you're new to the world of pool ownership, get ready to use your Surprised Face… You don't have to have a pool cover. I always got the impression that you did, but it's actually not required. The obligatory fence around the pool area is your first line of defense in the safety arena.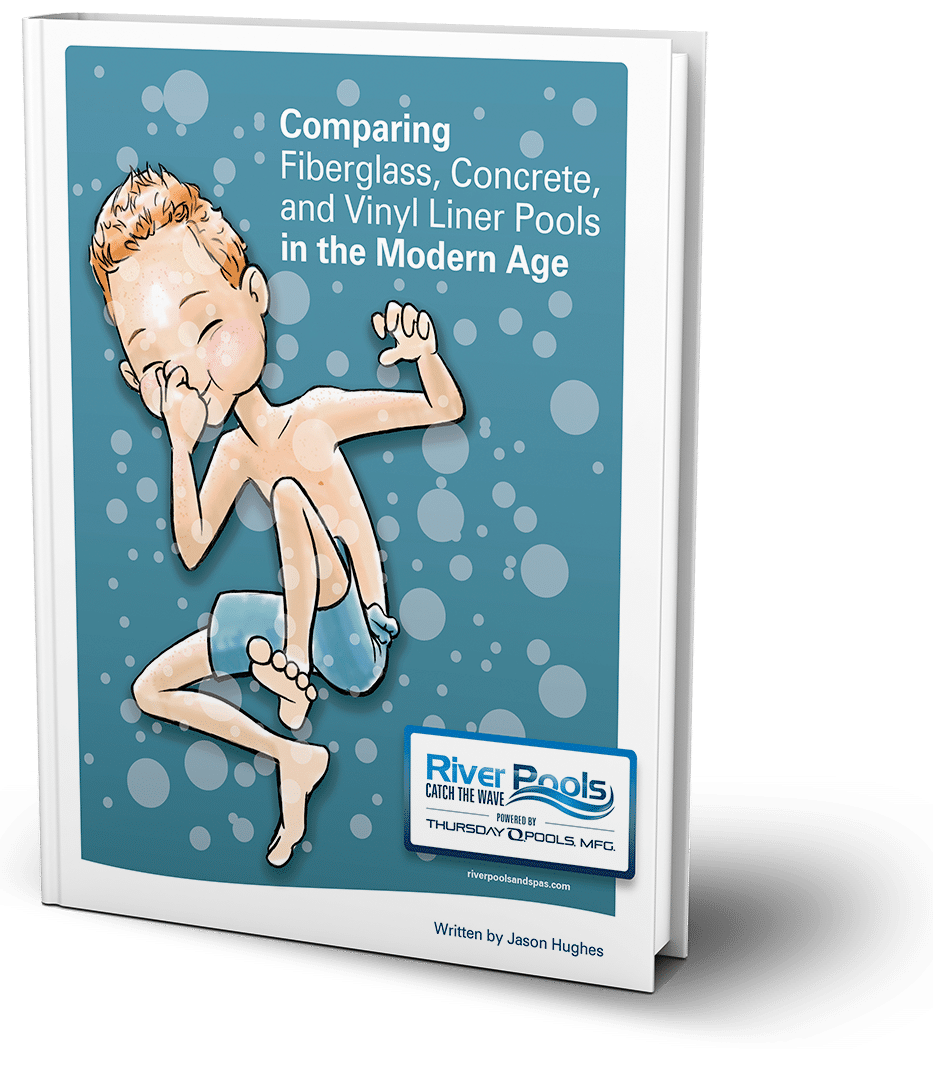 Comparing Fiberglass, Concrete, and Vinyl Liner Pools in the Modern Age
Don't blindly wonder if a fiberglass, concrete, or vinyl liner pool is right for you. Our educational ebook does a deep-dive comparison of the 3 types, all while noting the advantages and disadvantages of each.
Pool Closing/Winterization | Pool Maintenance | Swimming Pool FAQs
I have zero tolerance for the cold. My family teases me for my wimpiness. I've accepted it.
Pool Closing/Winterization | Pool Maintenance
Just a quicky here for any fiberglass pool owner who has a solid winter cover, or any cover that does NOT allow water to pass through it. Just to review here, mesh security covers allow water through, solid security covers do not, standard tarp winter covers do not either. This applies to the solid and the tarp.