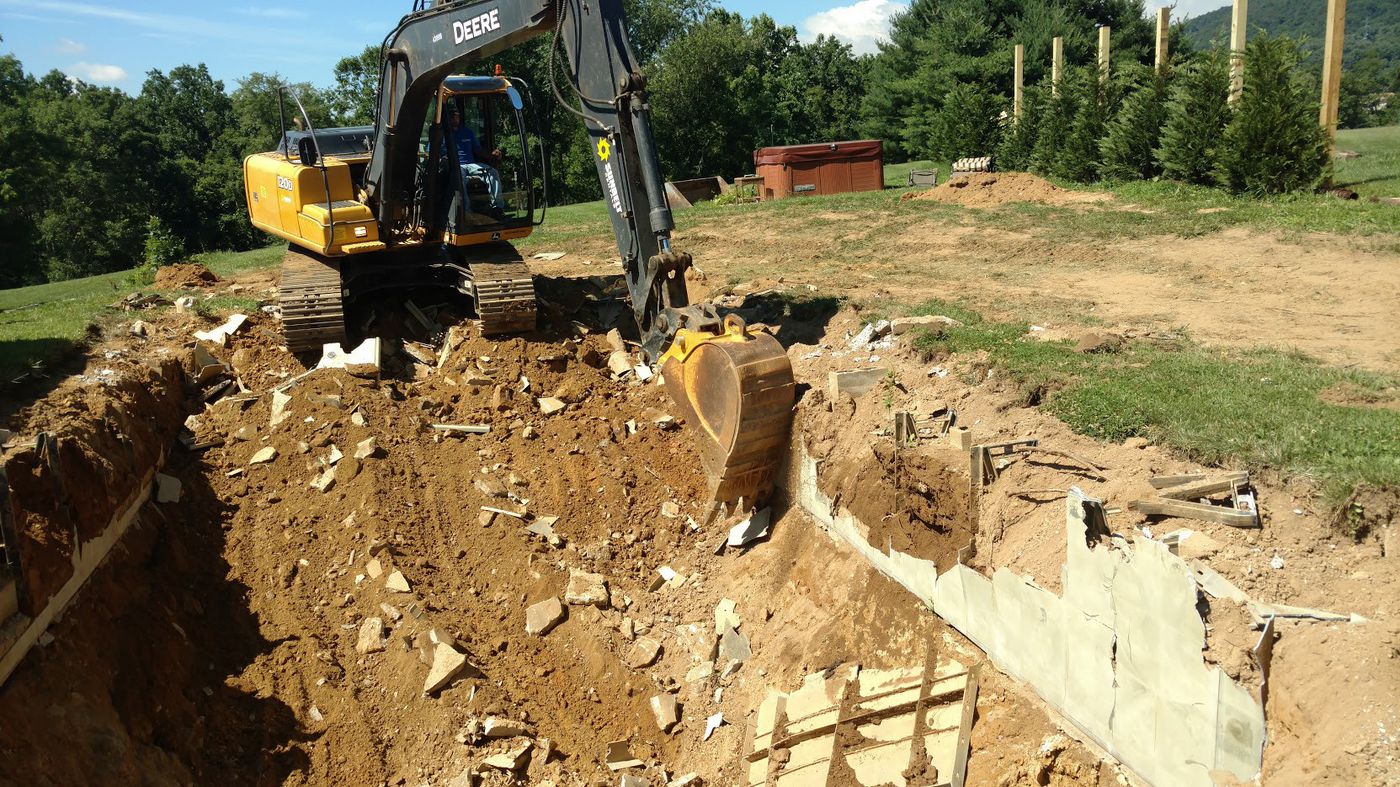 Subscribe
Should I Fill In Or Replace My Inground Pool? A Few Thoughts To Consider
If you're reading this, it's because you find yourself at a crossroads as to what to do with your existing inground pool. We encounter folks all the time who purchased a pool decades earlier (perhaps when the children were small) but have reached a point where they are considering replacing or filling it in for one or more of the following reasons:
the older pool has become a maintenance burden

it's difficult to justify maintenance/repair expenses based on how often the pool is used

the size and features of the pool no longer meet the needs of the pool owners
Our aim today is to help you sort out what to do with your pool. Let's start by looking at the pros and cons of filling in an existing pool vs opting for a complete replacement.
Filling In An Existing Pool: Pros and Cons
Pros:
You can say goodbye to:
Pool maintenance

Expense of buying chemicals and energy usage

Expense or burden of repairs
Cons:
The expense to fill the pool in. On average, it would cost about $3,000 to $5,000 in materials to fill the pool in, plus several thousand more in labor if you pay a contractor to do it for you.
Pool Replacement: Pros and Cons
Since we began in 2001, we have replaced approximately thirty existing inground concrete or vinyl liner pools with new fiberglass pools.
Here are some of the reasons why our customers chose to do so:
Fiberglass pools are much easier to maintain

Fiberglass pools use less chemicals

Fiberglass pools have the lowest lifetime cost of ownership

Fiberglass pools have features such as steps, benches, tanning ledges, etc. integrated into the pool shell. This is a huge advantage for those who previously owned a typical vinyl liner pool.

Fiberglass pools are extremely attractive

Fiberglass pools are incredibly durable
Cons:
If you're still on the fence, perhaps you should check out the following video that showcases the replacement of a vinyl liner pool with a fiberglass pool.
We hope this has helped you decide what to do with your inground pool. If you'd like, you can learn more about how fiberglass, vinyl liner, and concrete pools compare.
Want to know how much your fiberglass pool might cost? Try out our pool pricing calculator or request pricing for one of our inground fiberglass pool designs using the button below.
If you have any questions or comments about filling in an existing pool or replacing it with a new one, please leave them below.
If you want an extensive resource that can help you choose the right inground swimming pool, be sure to download our free ebook which explains the key differences between the three main inground pool types. Happy swimming!
Up Next:
How Much Dirt Comes Out Of A Pool Excavation? (Jobsite Video)
4 Swimming Pool Construction Questions...Finally Answered!