Each year, we at River Pools install many inground pools in the Montgomery Co. area of Maryland, in such towns as Gaithersburg, Silver Spring, Potomac, Laytonsville, and Rockville. And because each county in Md. is different in terms of what they require for pool permits, here is a breakdown:
Each year, we at River Pools and Spas install many inground swimming pools in the Prince William area in such towns as Haymarket, Gainesville, Manassas, Woodbridge, Dale City, and Bristown.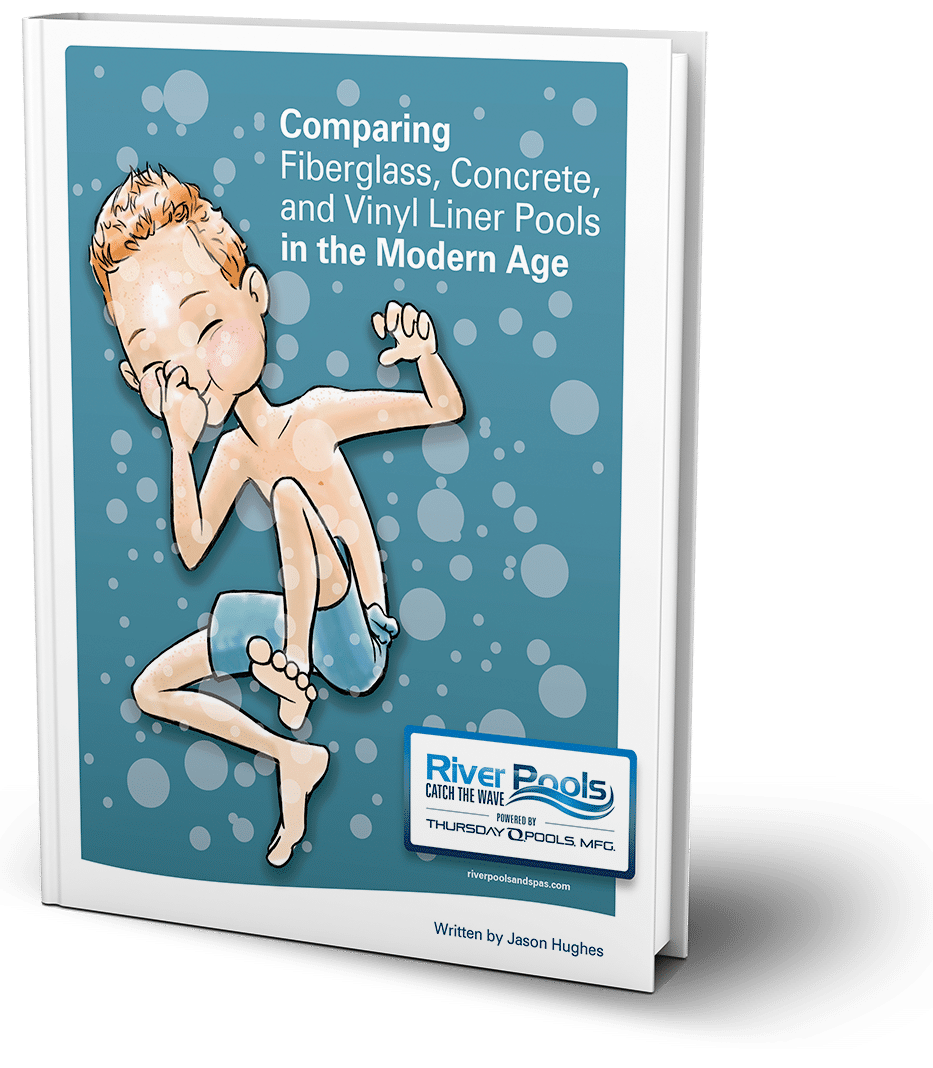 Comparing Fiberglass, Concrete, and Vinyl Liner Pools in the Modern Age
Don't blindly wonder if a fiberglass, concrete, or vinyl liner pool is right for you. Our educational ebook does a deep-dive comparison of the 3 types, all while noting the advantages and disadvantages of each.
Each year, we at River Pools and Spas install many inground pools in Fairfax County Va., in such towns as Reston, Herndon, McLean, Alexandria, Centerville, Clifton, Lorton, Vienna, and others. Because the permitting process in this county can be difficult, it's important that you understand what the zoning requirement are.
Each year, we at River Pools and Spas install many inground swimming pools in Stafford County Virginia. With such towns as Aquia, Garrisonville, Falmouth, and Stafford Courthouse, this has been a county of major growth these past 10 years. As for getting an inground pool installed if you live in this county, here are some general zoning laws to be aware of:
One of the very interesting aspects of the inground swimming pool market in the Virginia Beach/Norfolk/Newport News area is the fact that fiberglass swimming pools have always been a major staple of the area. This is likely due to the influence from the Outer Banks, NC, area, but notwithstanding, VA Beach is a hotbed for fiberglass pool builders, although there are certainly vinyl and concrete pool builders as well in the area to choose from.
Finding A Pool Contractor | Pool Design Guides
Ahh yes, so you live in Maryland and you're thinking about getting an inground swimming pool-- GREAT! But once you know you're ready to move forward, the next step is finding the right builder/contractor for the project.
Over the past 7 years, we've installed more pools in Northern Virginia than in any other region of the state. Towns like Manassas, Gainsville, Ashburn, Leesburg, and others have all been hotbeds for pool building, and we couldn't be happier with our clients in these areas.
Despite the fact that salt water pools have not only exploded in popularity throughout Virginia and Maryland but around the world, believe it or not there is still a group of pool builders who do not promote salt water pools as they should.
Fiberglass Pool Manufacturers | Finding A Pool Contractor
Each year, we at River Pools and Spas meet with well over 100 households in the Central VA/Richmond area with respect to their inground swimming pool installation. And because so many folks know our thoughts and feelings (from this website) on all things "pool construction," they often ask us who are some of the other builders and competitors we have in the area.