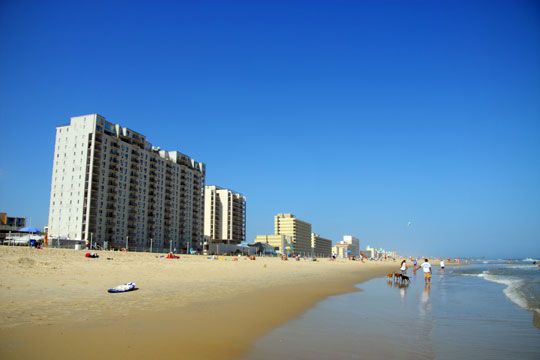 {% if (subscriberProperty != "yes") && (subscribeUrl != "") %}
Subscribe
{% endif %}
Who Is The Best Swimming Pool Builder in Virginia Beach? (Reviews/Ratings)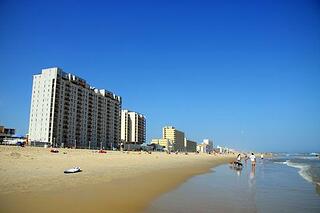 One of the very interesting aspects of the inground swimming pool market in the Virginia Beach/Norfolk/Newport News area is the fact that fiberglass swimming pools have always been a major staple of the area.
This is likely due to the influence from the Outer Banks, NC, area, but notwithstanding, VA Beach is a hotbed for fiberglass pool builders, although there are certainly vinyl and concrete pool builders as well in the area to choose from.
Despite the fact that we at River Pools install fiberglass pools in Virginia Beach and the surrounding area every year, our customers oftentimes want to know who some of the other pool contractors in the area are. And with our continued focus on transparency and education at River Pools and Spas, here are a few pool contractors in Virginia Beach to consider as you're looking at an inground swimming pool installation.
1. Aegean Pools: Located in the Chesapeake area, Aegean pools has basically owned the vinyl liner market in the tidewater area of Virginia for many years now. Recently, they started installing fiberglass pools as well.
2. The Pool Guyz: The Pool Guyz strictly install Viking Fiberglass Pools in Virginia Beach and the surrounding Newport News/Tidewater area.
3. Chesapeake Pool Builders: Chesapeake Pool Builders is another vinyl liner builder in the Hampton/Va. Beach area to consider.
So there are a few companies you may consider as you go about your swimming pool research. Although I can't say these companies are 'the best' of Virginia Beach per se, they do have an established history in the area.
We also thought you may like to take a look at some of these great resources:
Also, here are some resources to help you select a reputable contractor:
Finally, we thought you'd like to know about our inground pool park, where you can actually see a finished pool and experience it for yourself instead of basing this huge decision on a piece of paper or computer screen. It's only a short drive from Va. Beach and most everyone finds it worth the drive :)
Happy Swimming!