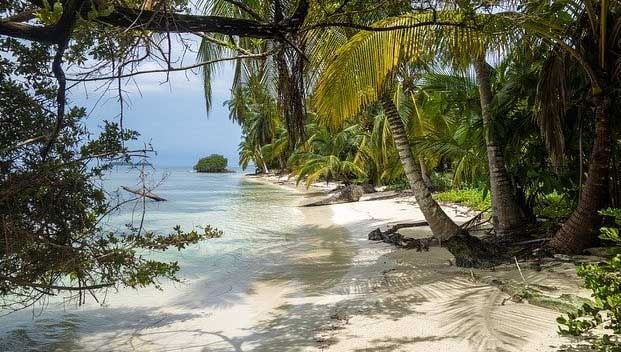 Subscribe
What is a Lagoon Pool? Shapes, Ideas, and Costs
Do you ever wish that you had a natural pond or swimming hole in your backyard? What if you could escape to a tropical tiki paradise every day after work? If this sounds like your dream, a lagoon pool may be the swimming pool style that you're looking for.

At River Pools, we install our fiberglass pools in a wide variety of styles from ultra-modern to Mediterranean to tropical lagoon, and we know what goes into each of the different inground pool designs.

In this article, we'll explain what a lagoon pool is, how much it may cost to create this pool style, and the pros and cons of having one.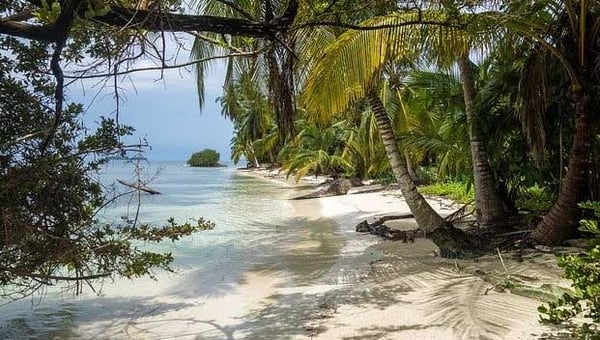 What is a lagoon pool?
The term "lagoon pool" often refers to a freeform swimming pool that resembles a natural body of water. A lagoon pool might be found with lots of plants and shrubs surrounding it, and they are also typically blue, green, teal, or sandstone.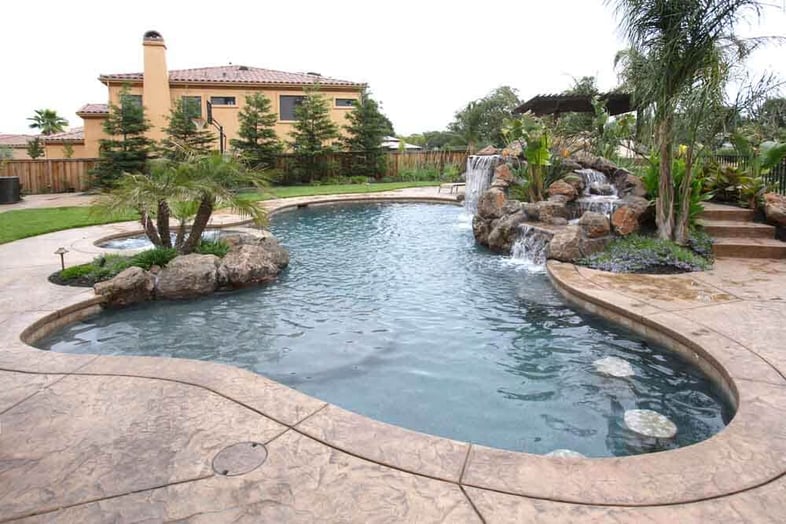 What are the best lagoon pool shapes?
A lagoon shaped pool is typically a freeform pool with lots of curves. Linear pools like square, Roman end, or rectangular pools would not make good lagoon pools as they are supposed to mimic the curving shapes of natural ponds and lagoons.
Here's an example of a lagoon pool shape from our fiberglass pool gallery: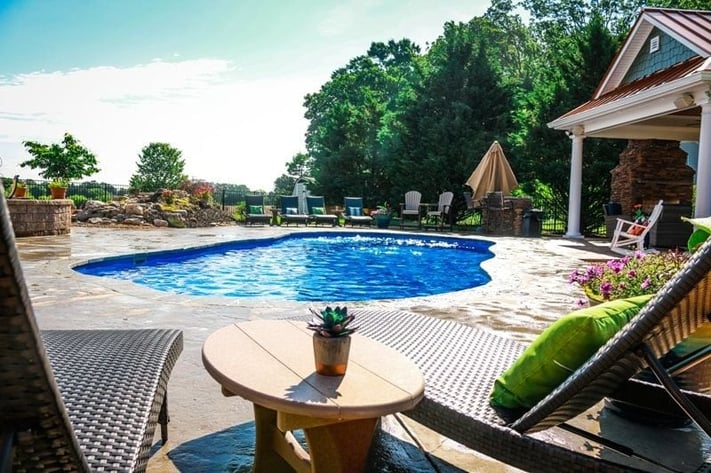 Freeform C Series pool
Can any pool type be a lagoon pool?
Yes! Fiberglass, concrete, and vinyl liner pools can all be lagoon pools. Many vinyl liner and fiberglass pools come in freeform shapes, and concrete pools can be custom-built into any shape that you like.
How much does a lagoon pool cost?
A freeform pool should cost about as much as a linear pool, but it's the added accessories and upgrades that truly give a lagoon pool its iconic style.
The price of your lagoon pool will also vary by size, but overall, the pool itself might cost between $35,000 and $100,000 and up depending on the pool type.
Read more: How Much Does an Inground Pool Cost? (Infographic)
All of the added accessories might make a lagoon pool more expensive than other inground pool styles. Here's how much some of those accessories might cost:
| | |
| --- | --- |
| Lagoon Pool Accessories | Average Prices |
| LED Pool Lights | $650 - $900 |
| Bubbler | $450 - $700 |
| Waterfall | $900 - $2,000 |
| Fire bowl | $5,000 - $8,000 |
| Fire Pit | $2,000 and up |
| Spa | $17,000 - $20,000 |
| Landscaping | $2,000 - $10,000 |
Lagoon pools often feature bubblers, waterfalls, and color-changing LED lights to give it that magical lagoon aesthetic. Spas also complement the lagoon pool style and can be a great upgrade for every pool type.

Plants are an absolute must-have for any nature-themed swimming pool (think lush ferns and palm trees). Lagoon pool landscaping might be more elaborate with plants, trees, rocks, and boulders, so you can expect your pool landscaping to cost more than the average pool project.

If you want to go all out, your lagoon pool can feature decorative grottos, multiple fire features, and a spa, but be aware that all of these add-ons can drastically increase your project price.

Pro tip: You can always start with the things that you must build when you install your pool (water features, spas, etc.) and add more later on (landscaping, patio fire pits, tiki bars, etc.).
Best Lagoon Pool Ideas
Want your lagoon pool to look like a real, hidden slice of nature? Try these 10 ideas to bring the beauty of the wild into your backyard:
Landscape with boulders and tropical plants like palm trees

Build a grotto around your pool (bonus points if it has a waterfall)

Choose a blue, green, or sandstone pool surface

Add color-changing LED lights

Build a beach entry or add a tanning ledge

Include fire bowls in the pool area (see image below)

Make your lagoon pool a natural pool

Line your pool area with tiki torches

Integrate multiple water features throughout the pool

Build a swim-up tiki bar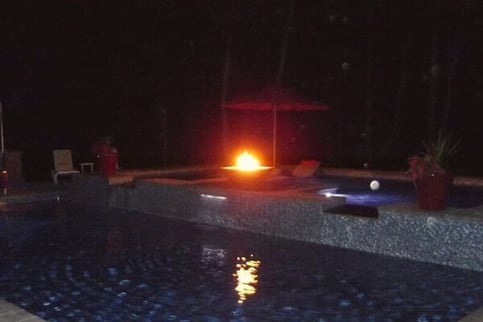 Lagoon Pool Pros and Cons
To wrap up this guide and help you decide if a lagoon pool is the right pool style for your home, here's a quick breakdown of the lagoon pool pros and cons.
Pros
Aesthetically pleasing
Multiple unique design options
Natural look
One of the main benefits of having a lagoon pool is that they look incredible. Between the curved, natural shape, the fire features, and the waterfalls, a perfectly styled lagoon pool can really make you feel like you're on a tropical island. Across all pool types, pool builders, and manufacturers, you'll have hundreds of shapes and designs to choose from as well. Finally, the natural look can blend extremely well with surrounding nature and other existing landscaping that you may have.
Cons
Not always good for exercise
Can take up more space
May cost more with additional accessories
The Irregular shape of a lagoon pool may mean that it's not as good for swimming laps as a rectangular or linear pool might be. However, many freeform pools have open swim lanes and plenty of room available for swimming laps, water aerobics, and racing. One other potential drawback is the space required to install a freeform pool. All of those organic curves and twists can stick out and require you to dig a bigger hole, which isn't always ideal for people who have limited space.
Finally, all of your add ons and the features that make a lagoon pool a true lagoon pool, can increase the price of your project. While you can space out the expenses and try to DIY some of the accessories, it may still cost more than a simple inground pool surrounded by a concrete patio and few pieces of furniture.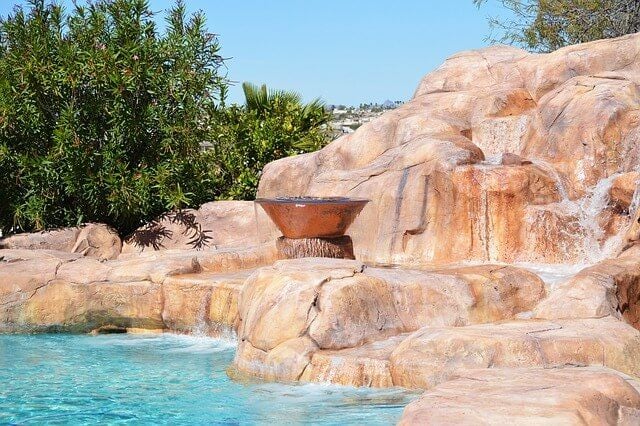 Have questions? Please leave them for us in the comments and we'll get back to you as soon as possible.
At River Pools we manufacture high-quality fiberglass pools for customers across North America. If you want to explore your freeform or linear fiberglass pool options, you can browse our pool shapes, visit our fiberglass pool gallery, or check out our learning center for more information.
Want custom pricing on a fiberglass pool? You can fill out our contact request form using the button below, and we'll reach out to you soon to walk you through your pricing options. In the meantime, you can get an instant quote using our fiberglass pool price calculator.
Up Next:
Everything You Need to Know About Inground Pool Landscaping
A Beginner's Guide to Pool Landscape Lighting: Types, Tips, and Other Considerations